"Pier 97" on its way to Hudson River Park in New York City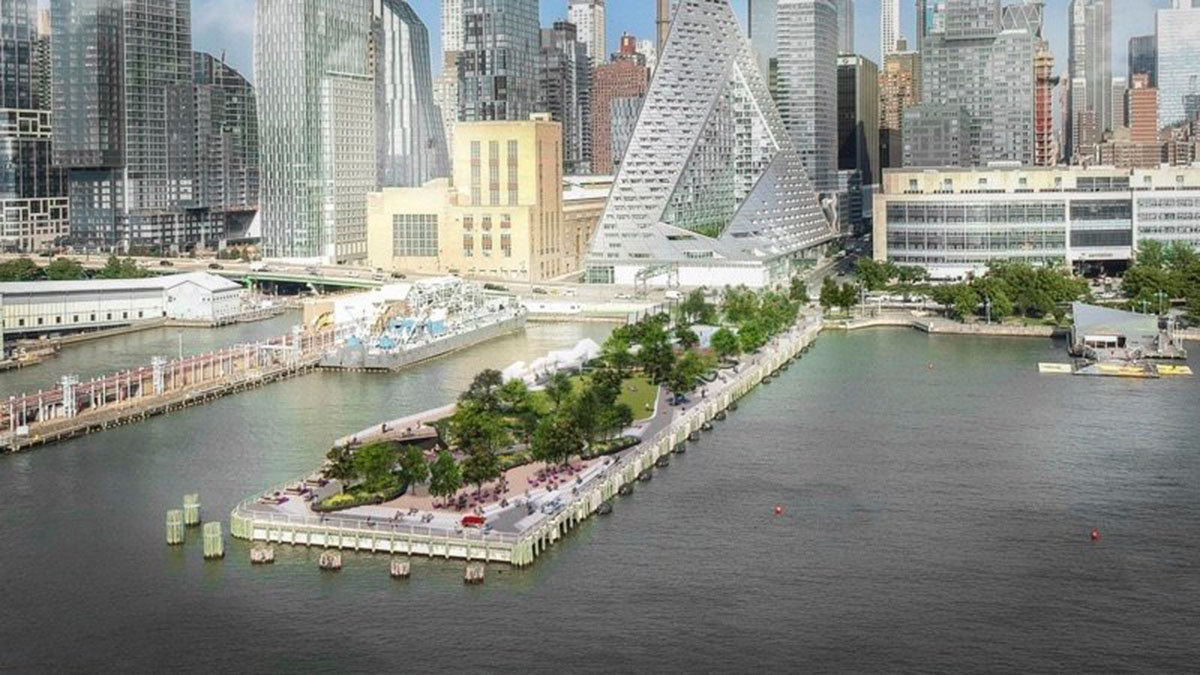 Landscape and Urban Design specialists !melk based in New York unveiled their proposal for the development of a popular destination by the Hudson River in New York City. This 3-acre land proposes a multidimensional setting for the urbanscape of the area whilst providing a space for outdoor activities in the hush-bush of the city.
Image courtesy of Curbed NY
Solely relying on the concept of quality of living and providing the residents with a welcoming realm to socialize and play, this design has been proposed. The plan involves ship infrastructure, bicycle, and pedestrian pathways and some spectacular landscaping integrated with gardens, parks, and outdoor seating.
Image courtesy of 6sqft.com
The raised platform offers dazzling views of the skyline along with an opportunity to be around nature. Designed with keeping in mind various users, age groups, and accessibility, this space provides extra amenities for all kinds of people. Entertainment spots could be figured out at every point while bicycling or going for a morning walk.
Expected to be completed by February 2024, this design is currently under the design development stage. The intention for the design is to fully utilize the spaces by integrating the previous built up and the adjacent 9a bikeway.
Top image courtesy of Curbed NY.
> via !melk