Steven Chilton Architects unveils design for Guangzhou Show Theatre inspired by Chinese silk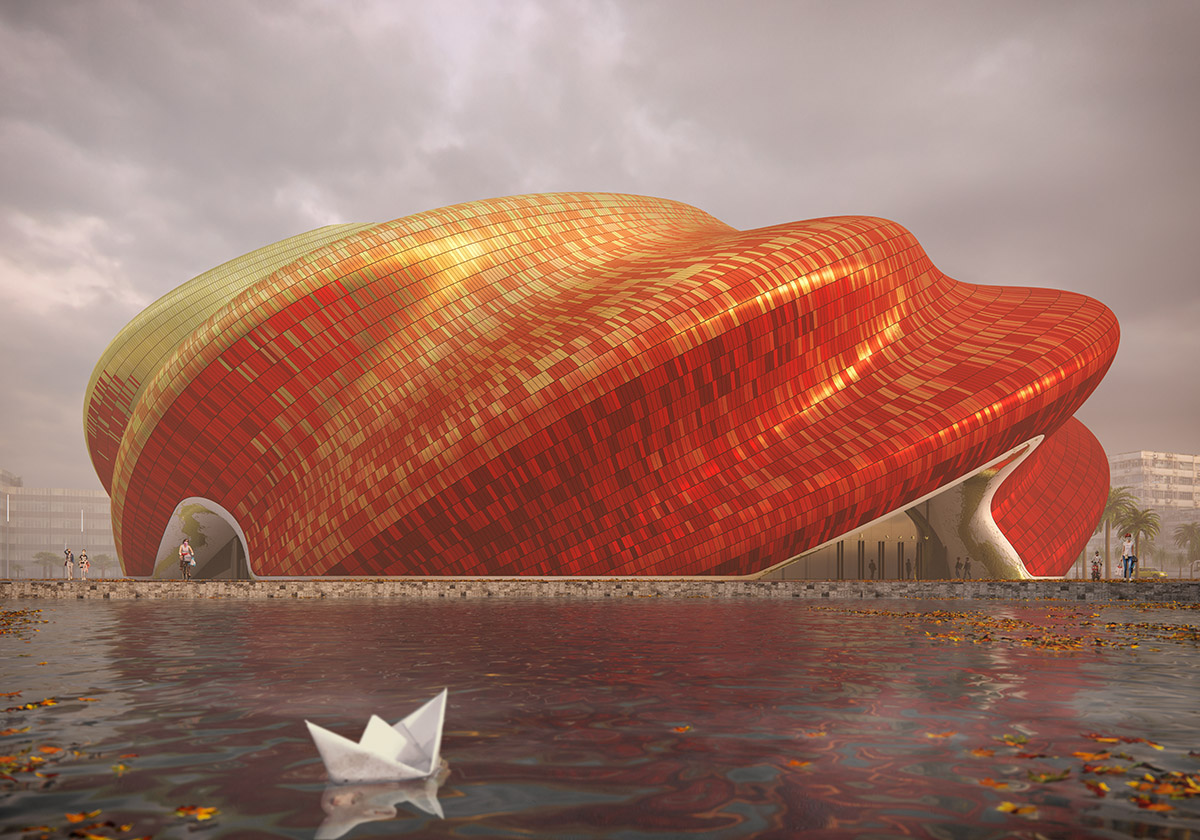 London-based architecture firm Steven Chilton Architects has unveiled design for a theatre inspired by Chinese silk, a fabric known for its exquisite texture and rich historical significance.
Called Guangzhou Show Theatre, the 2000 seat theatre, currently under construction, will celebrate Guangzhou's history as the birth place of the Silk Road on the sea, the city has been one of the most important trading ports since Qin/Han Dynasty.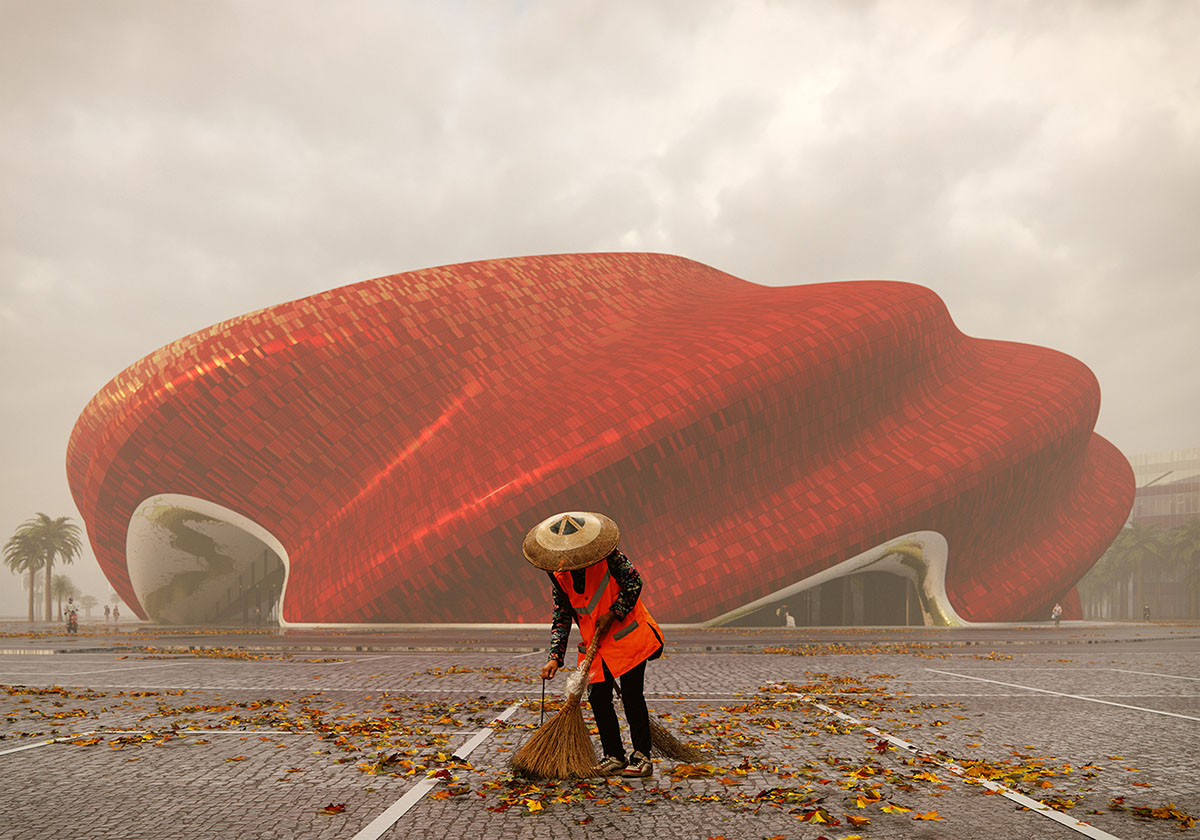 "Silk was first developed in China with the earliest examples dating back to before 3500 BC," said the firm.
"Due to its beautiful texture and lustre, silk became a staple of pre‐industrial international trade and fostered the creation of routes between Europe and Asia that we now know as the Silk Road."
Located in the Huadu District of Guangzhou, China, the building's appearance is composed in plan of ten gently curving and twisting folds that have been designed to evoke the drape and texture of a silk scarf.
The architects create dramatic entrances into the building which are formed by the seamless continuation of the "silk" material as it is "tucked" into itself at ground level.
The inset walls of the various entrances are protected by natural canopies formed by the "silk" material as it overhangs before tucking in to meet and define their outer edges.
The rain screen cladding surface is formed of flat and single curved panels of perforated anodized aluminium supported by a network of painted steel rails. The anodized coating lends itself to evoking the sheen and lustre of real silk.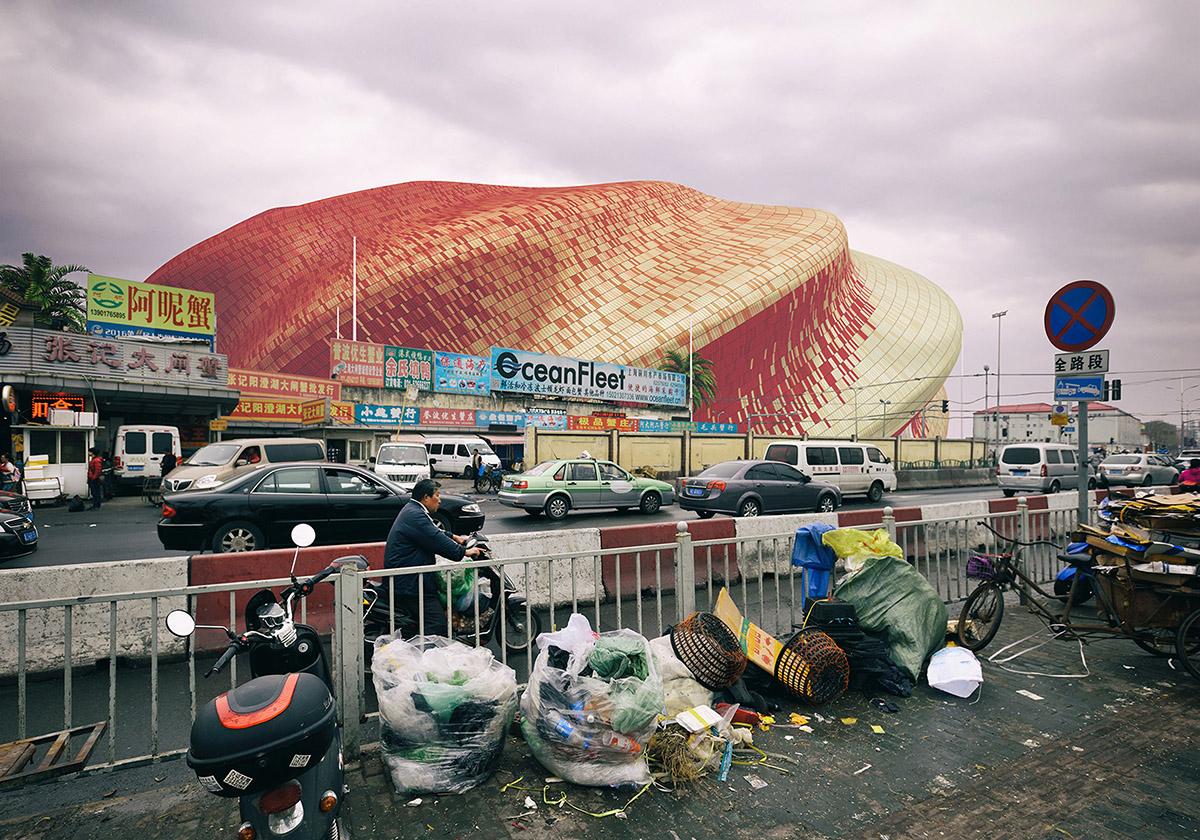 "The dominant red surface achieves richness and depth through the use of a variety of shades and textures," said the office.
"The folds of the surface are emphasized by using darker hues on downward facing areas that fall into shadow as the sun rises."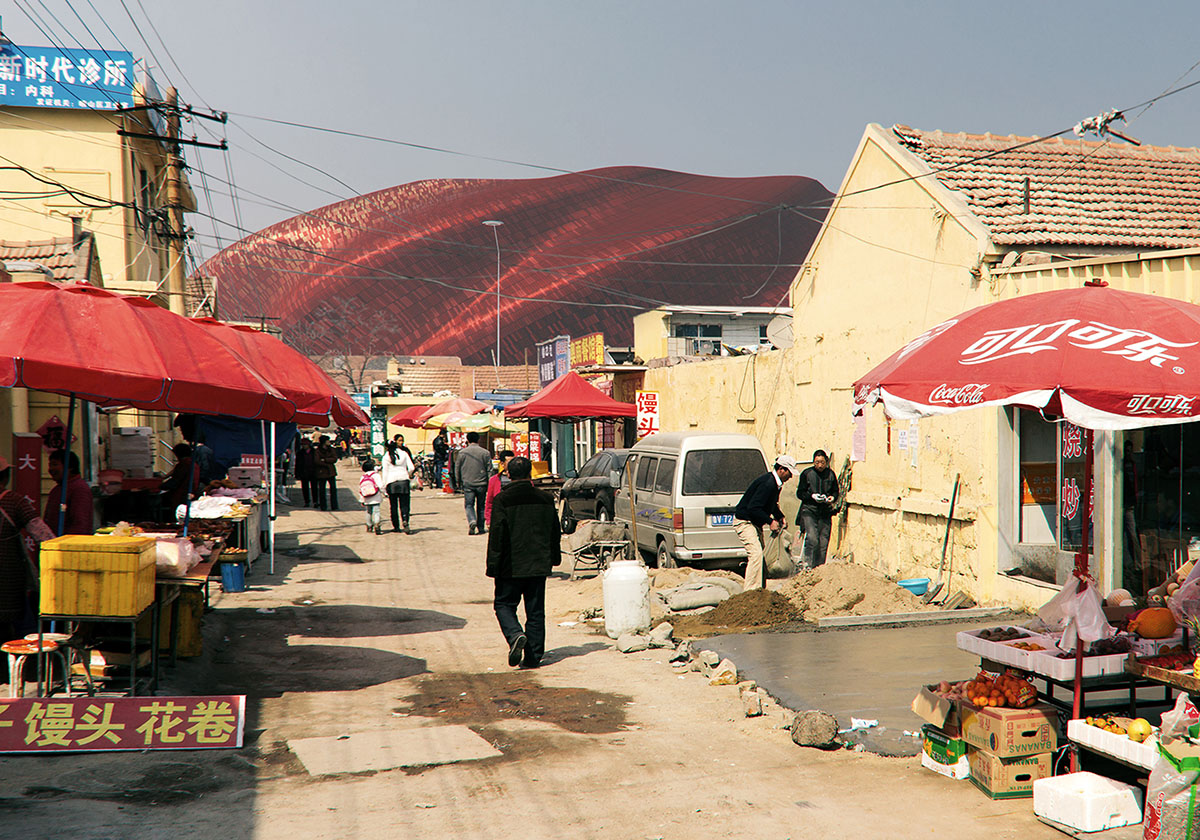 The south facing area of cladding is composed of predominantly gold coloured anodised aluminium panels to help reflect heat away from the building. This pairing of gold and red panels alludes to the classic colour combination found in modern and historic silk garments.
The Guangzhou Show Theatre is scheduled to open in late 2020.
Masterplan
Floor plan
Section
Steven Chilton Architects was established in 2015 and the firm is composed of a group of highly skilled practitioners connecting cultural insight and the creative use of technology to achieve an unexpected architecture that seeks to embrace, captivate and surprise.
The studio previously completed the Wuxi Taihu Show Theatre in Wuxi, China.
Project facts
Architect: SCA | Steven Chilton Architects
Client: Sunac Group
Architecture and Design Management: Sunac Group
Concept Engineer: Buro Happold Engineering
Theatre Consultant: Auerbach Pollock Friedlander
LDI: Tongji Architectural Design
All images courtesy of Steven Chilton Architects