Dosis designs continuous inflatable stage for KENZO's Fall-Winter 2020 Collection
Multidisciplinary architecture and design firm Dosis has designed a continuous inflatable stage for KENZO's fall-winter 2020 collection, the show was held in February 26, 2020 in the V district of Paris, France.
Called Pipeline Installation, a tube-like structure was specifically produced for Kenzo and aimed to challenge traditional runways in which the place is attributed different meanings.
Dosis' design is inspired by nomadism and travel, in the richness of transit, the architecture that welcomes it is essentially nomadic.
Dosis, led by two young Spanish architects, Isabel Collado and Ignacio Peydro, created an itinerant and instantaneous architecture for Kenzo.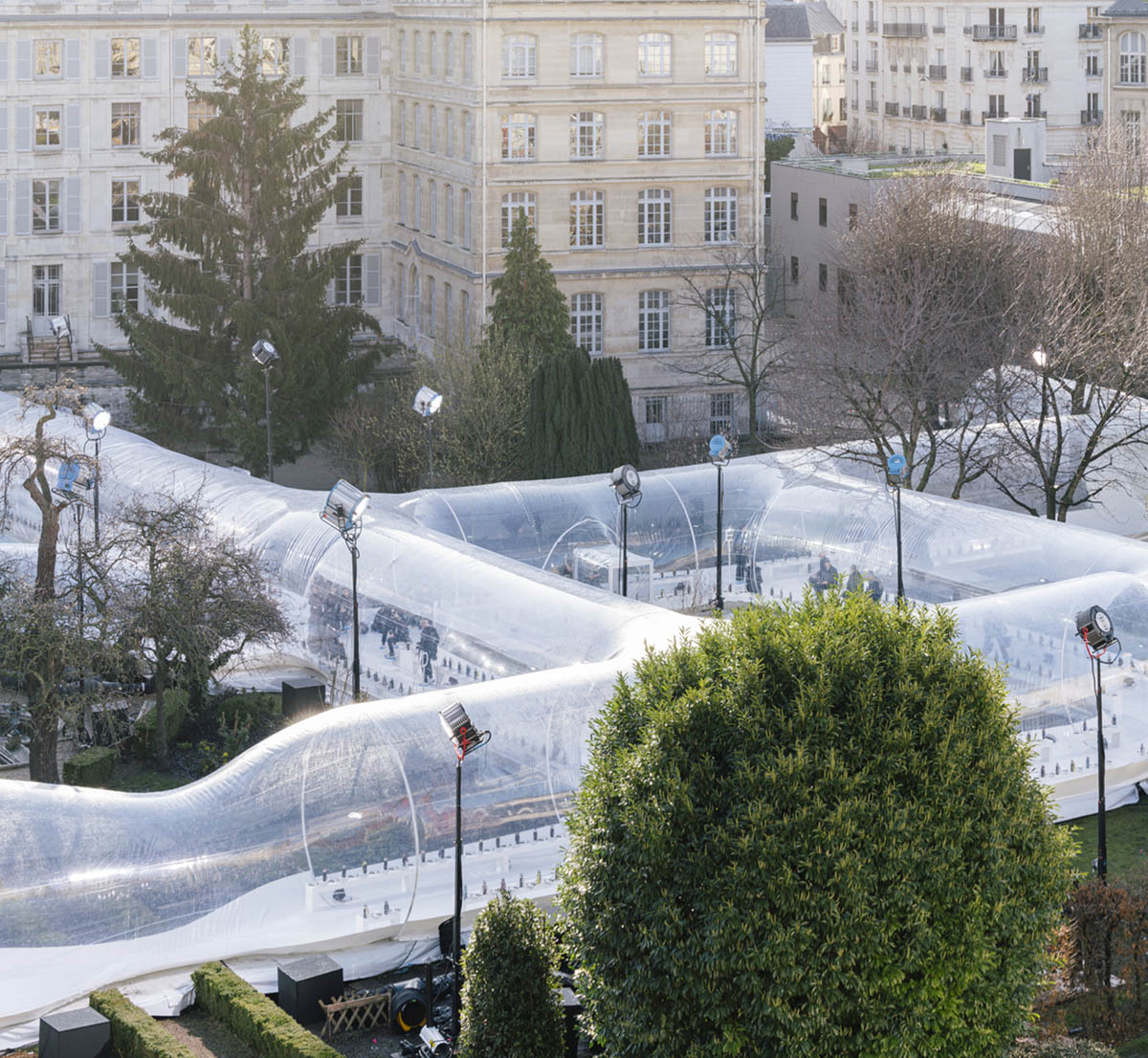 The continuous geometry is linked with internal bubble channels that make people's movement easy and short, as a result, models are able to walk throughout the structure and spectators are given seats to be able to see the collection closely.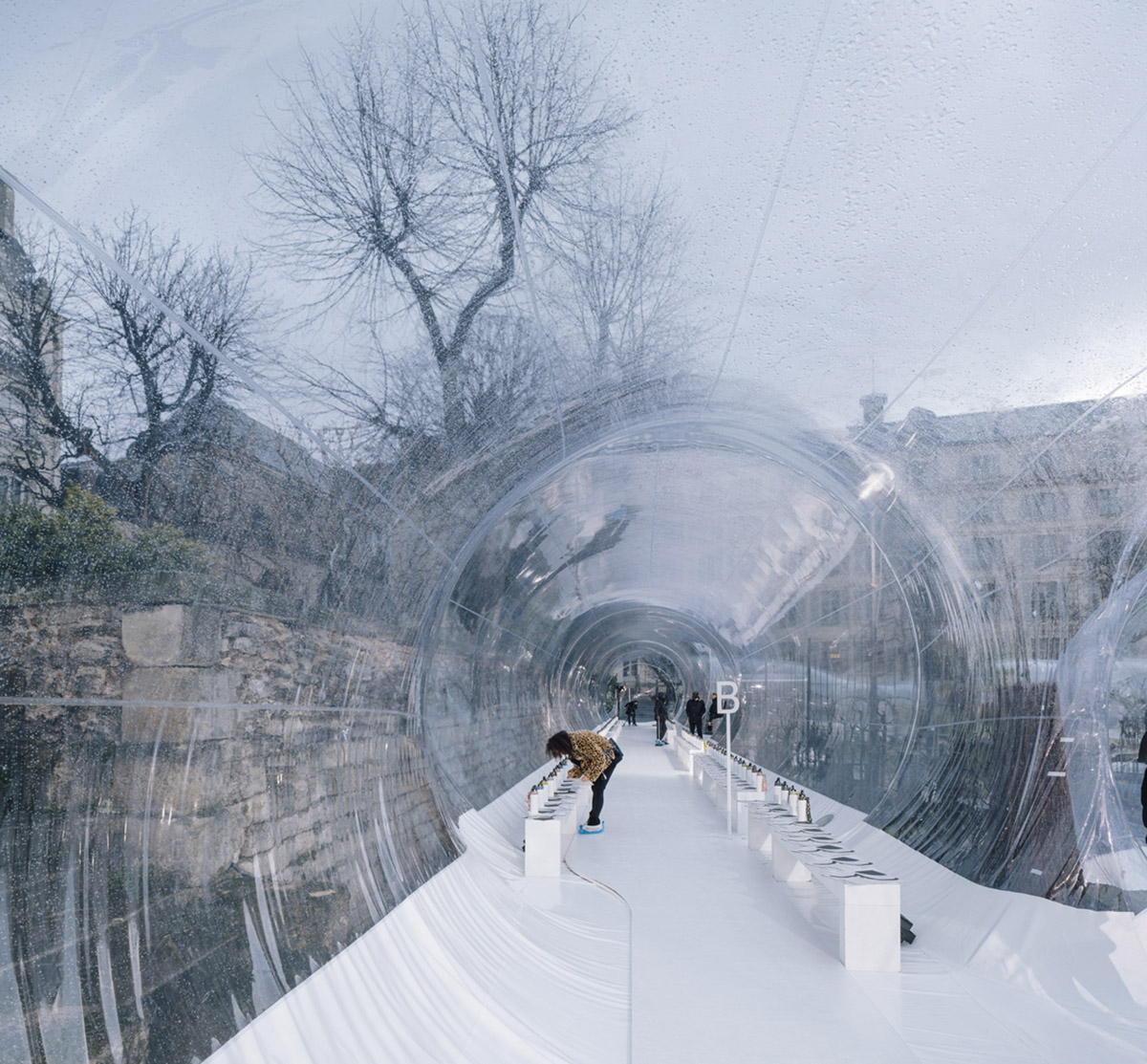 "Places remain and time flows. Maybe not. Isabel and Ignacio have long been determined to make instant cities, inspired by those imagined by Peter Cook for Archigram," said Dosis.
"Cities that flow through space-time, moving where society needs them. Before even finishing the degree, at the same university that Peter Cook himself directed, they imagined facades that flew and moved through the city detached from the building that once held them."
"Since then, time has passed, but their interest in making architecture focus on life, on events, and not on style, is the constant that defines their work."
"Architecture is about life, everything else is circumstantial' - they passionately affirm," added the firm.
As Dosis summarizes, the design is a living structure that practices the situationist derive, moving around the world without a pre-established destination.
"It also shares the transformable quality with the KENZO FW20 collection."
"As in previous DOSIS works - the studio founded by Isabel Collado and Ignacio Peydro in 2006 - the structure they have created is reconfigurable and transformable."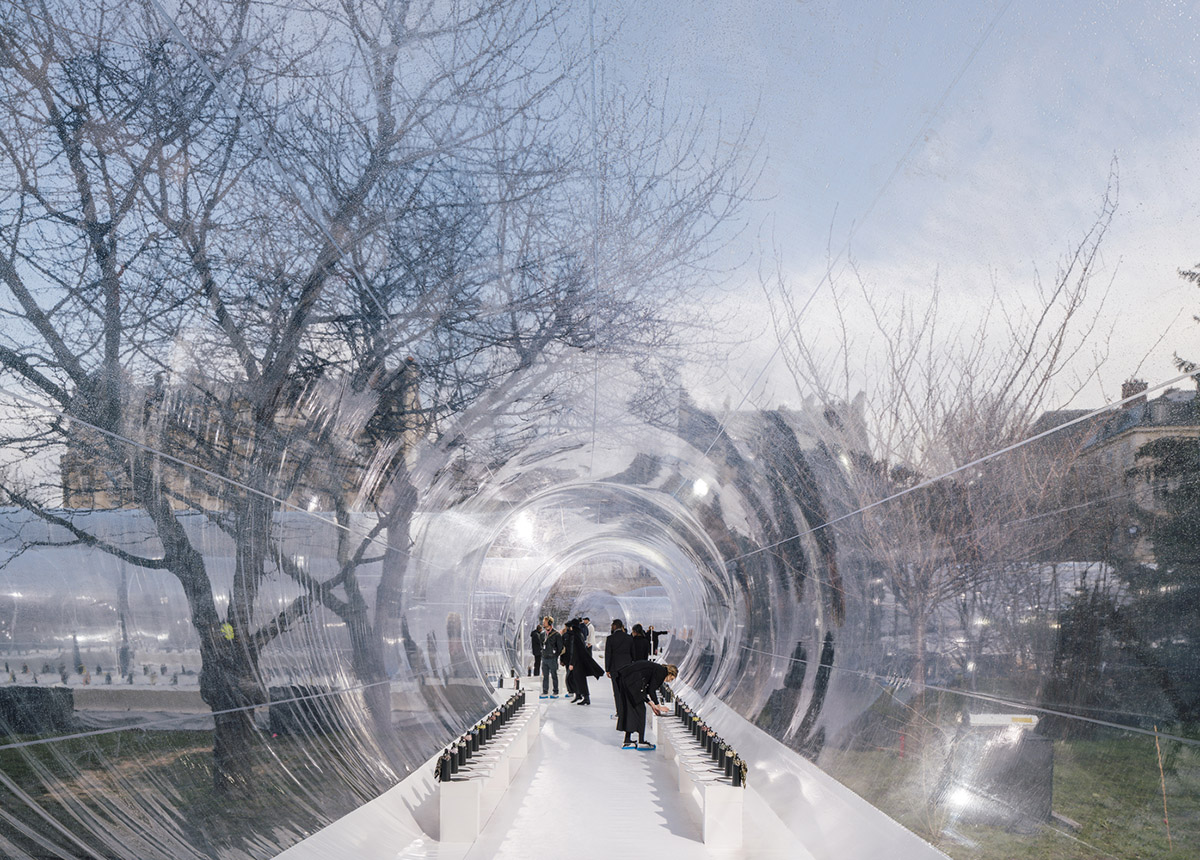 The design can dynamically be adapted to every situation and every location. It is a living structure that transmutes depending on the conditions of the ecosystem that hosts it.
Last February, Paris saw the birth of the latest pneumatic creation of DOSIS, now the world is a latent space, to receive it instantly in an indeterminate time.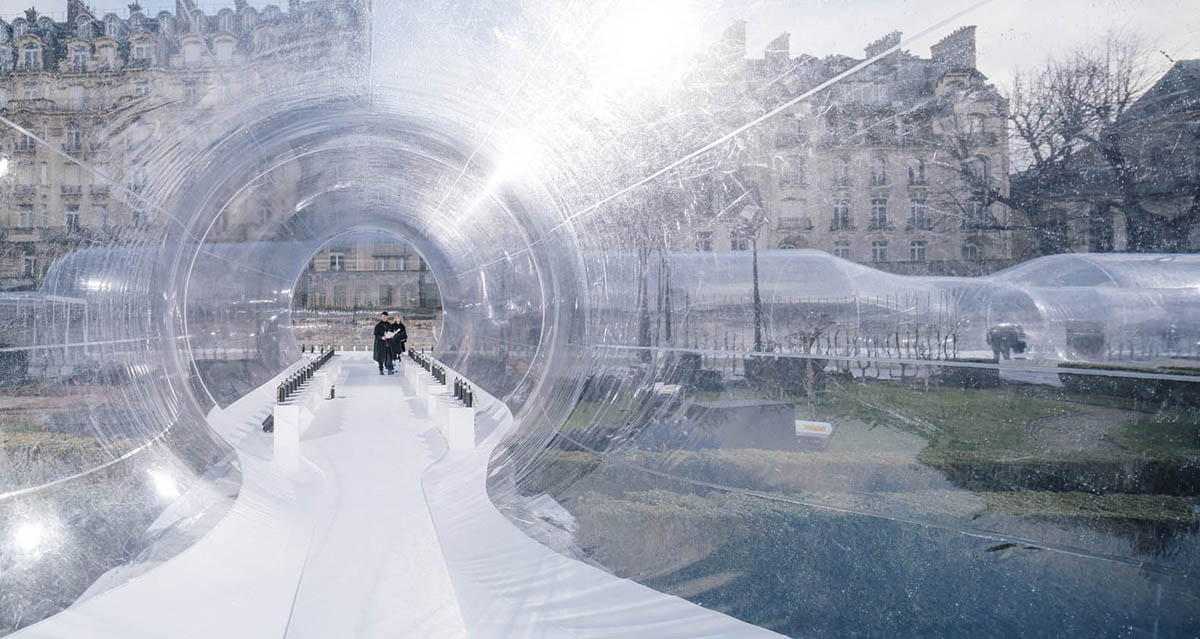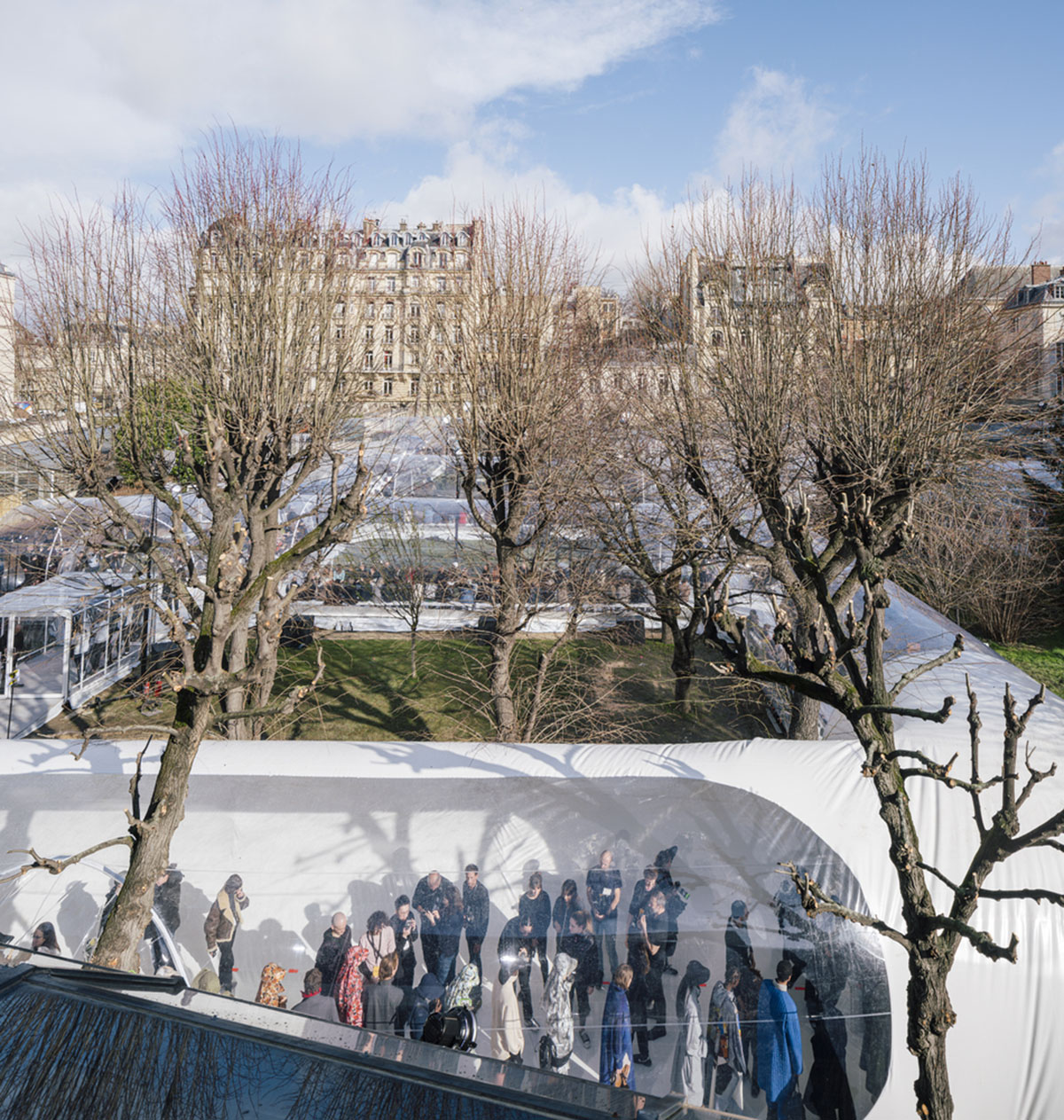 Image © DCOMDRONE
Image © DCOMDRONE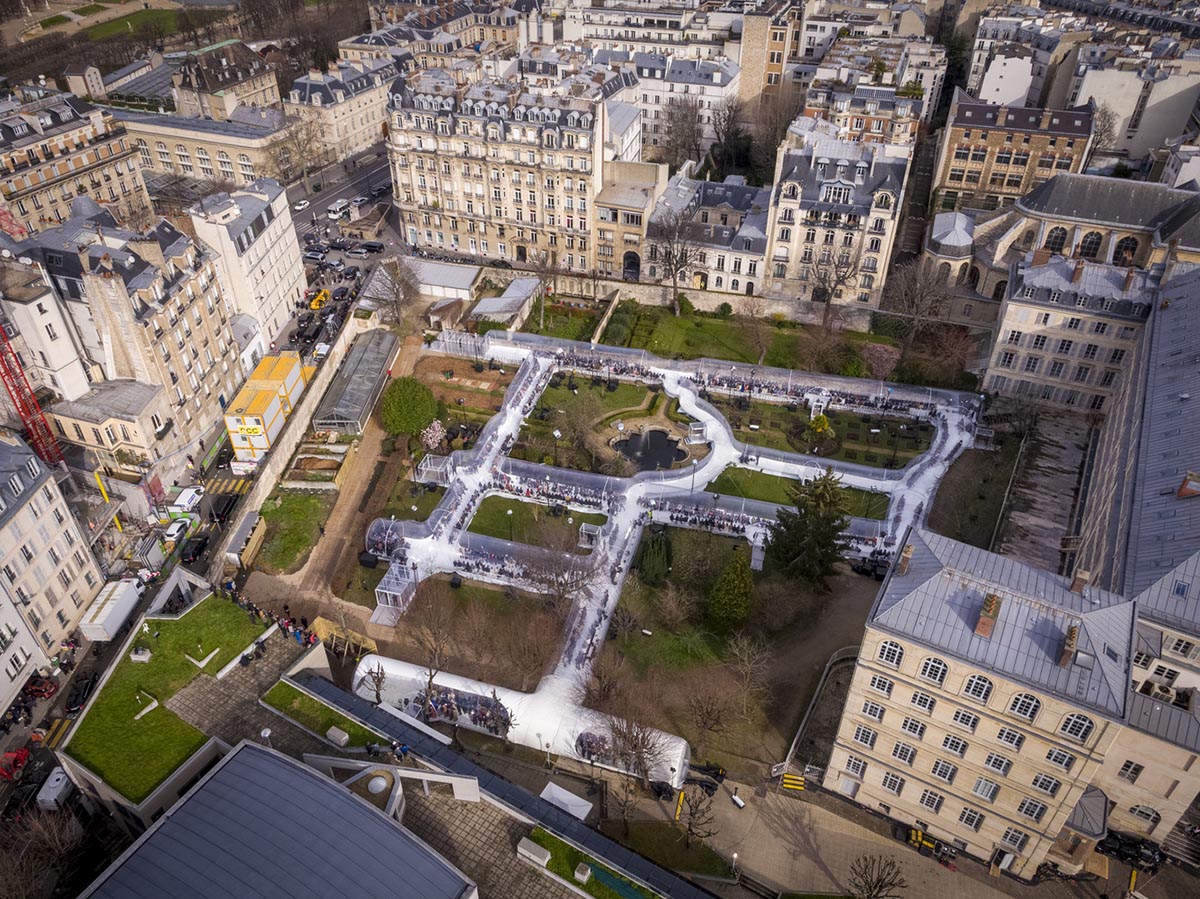 Image © DCOMDRONE
Image © DCOMDRONE
Image © DCOMDRONE
Site plan
Axonometric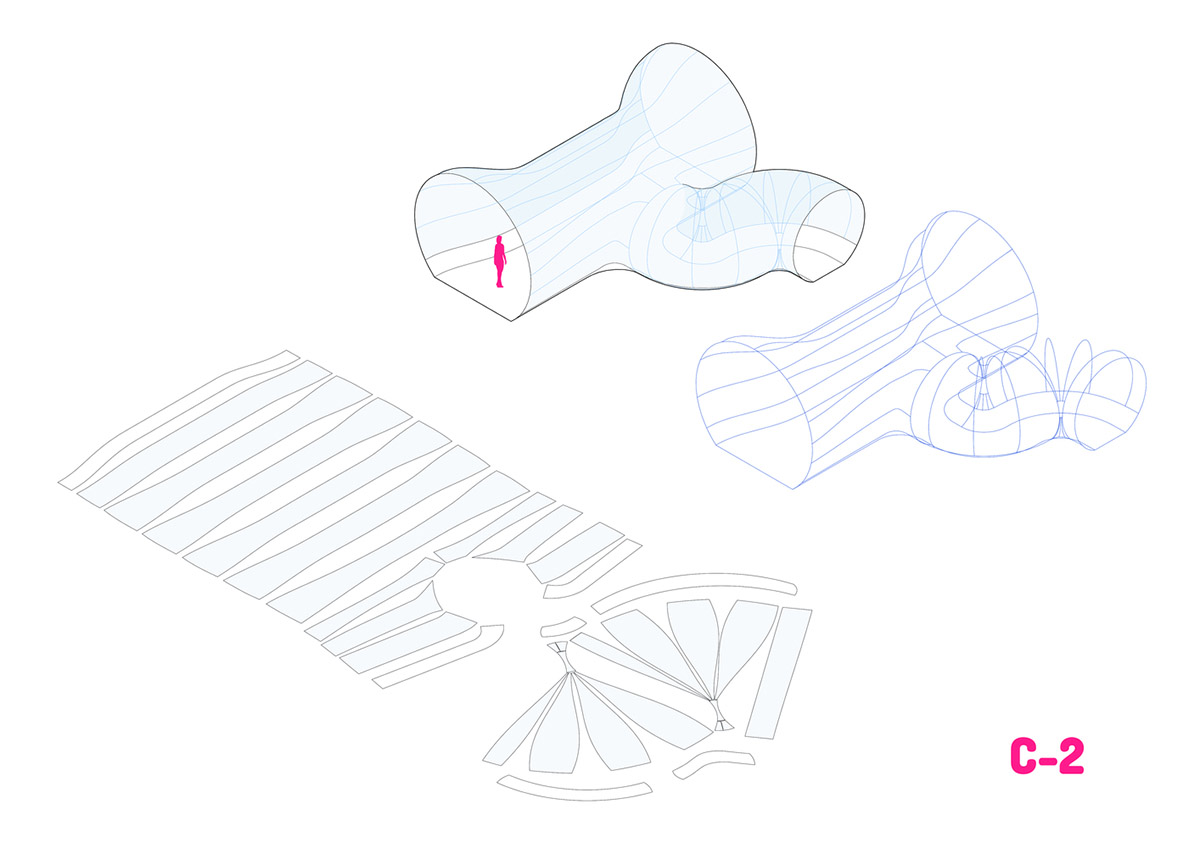 Plan C-2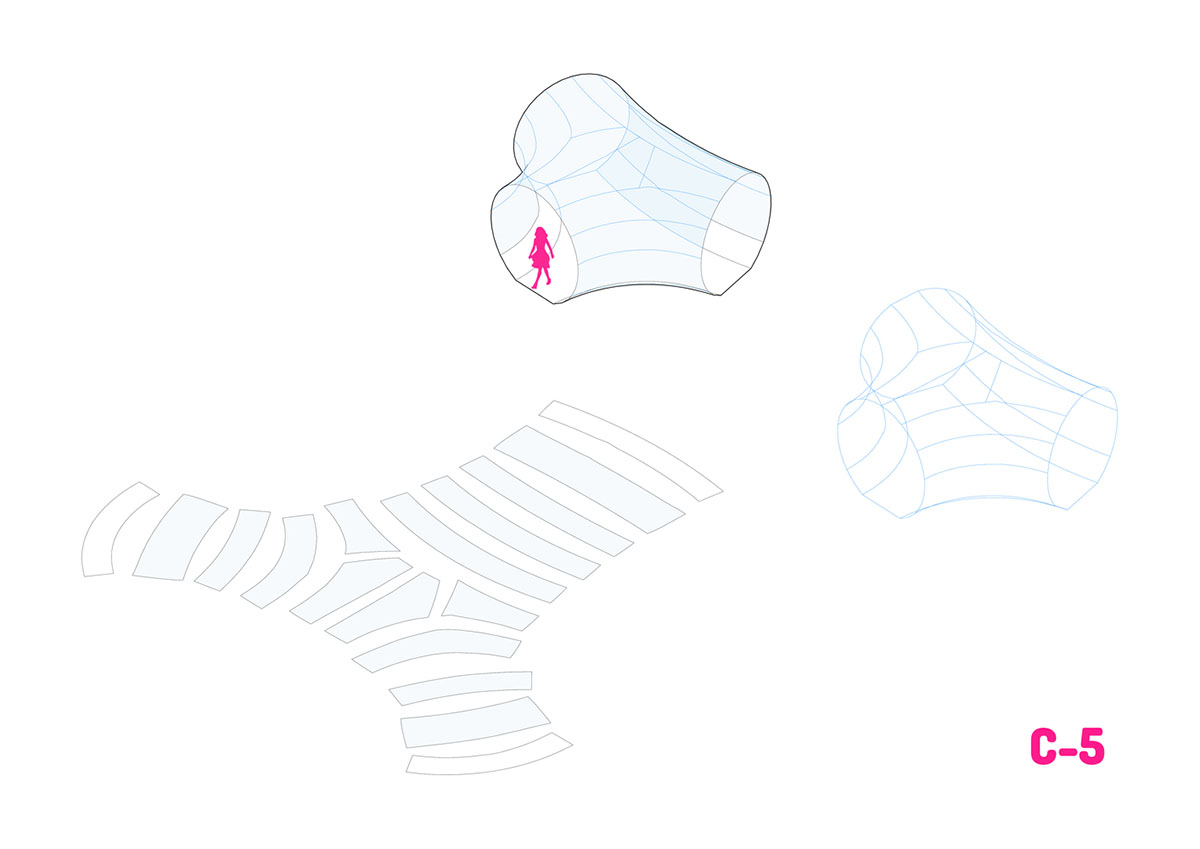 Plan C-5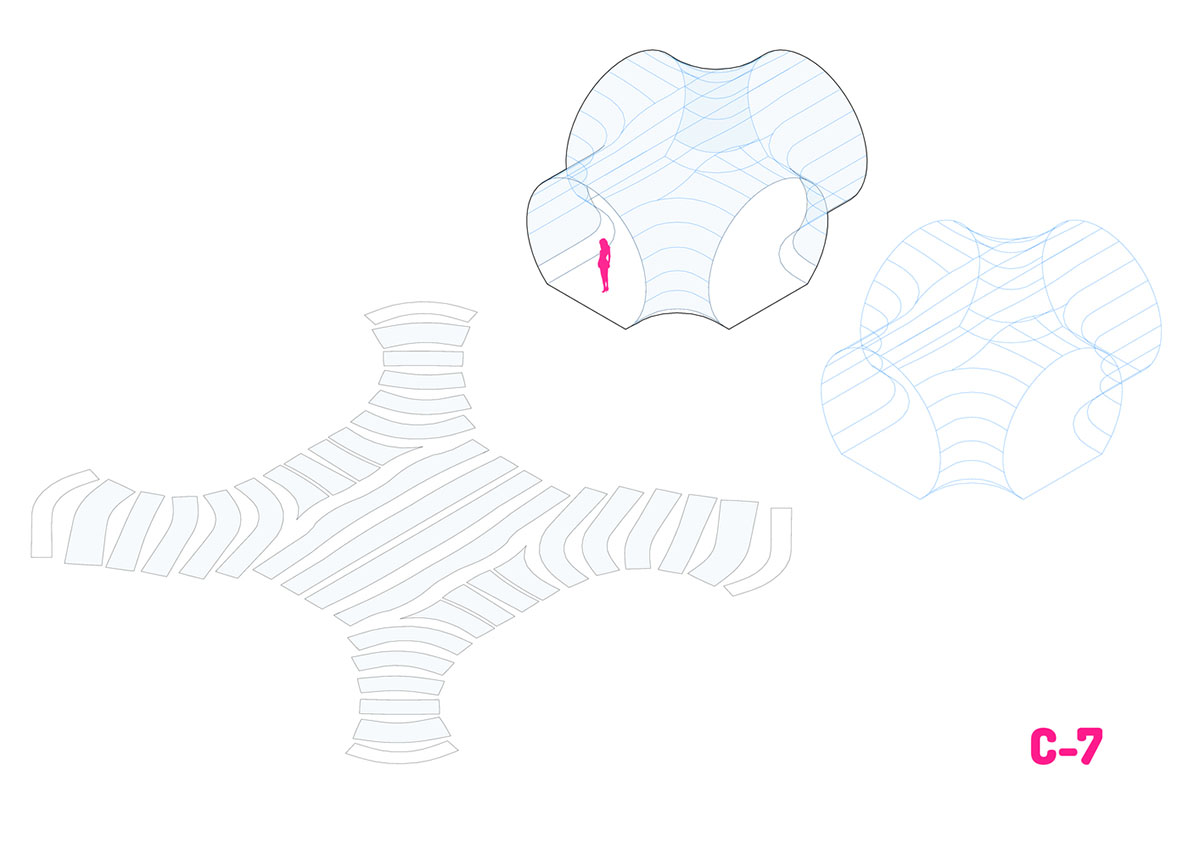 Plan C-7
Elements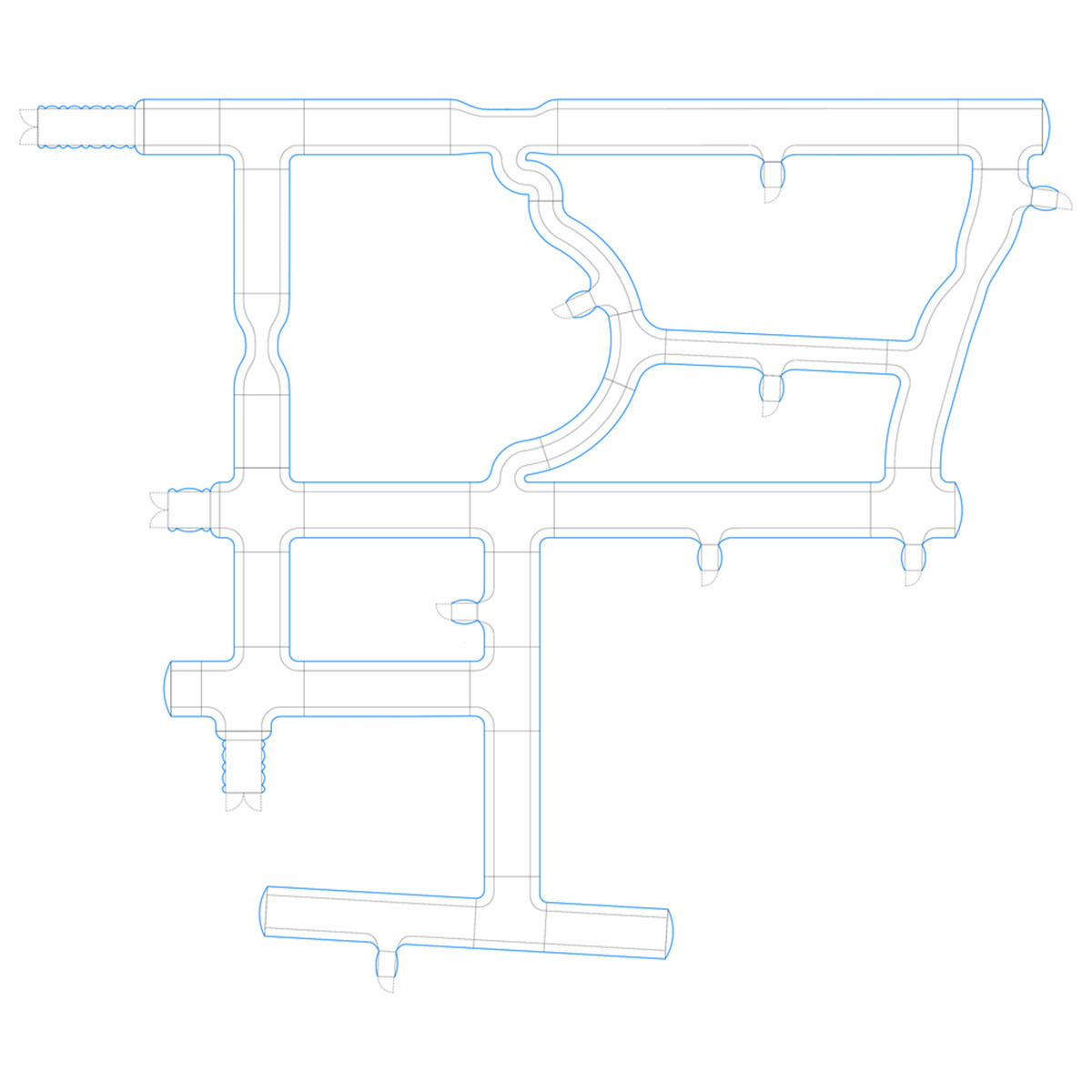 Plan
Plan double route opitons
Zippers and patterns 1
Zippers and patterns 2
Dosis previously designed an pneumatic architectural bubble for event spaces in London's East Park.
Project facts
Project name: Pipeline Installation
Architects: Dosis
Location: Paris, France
Size: 1,500m2
Date: 2020
All images © Imagen Subliminal (Miguel de Guzmán + Rocío Romero) unless otherwise stated.
> via Dosis