BIG to design Virgin Hyperloop's Certification Center in West Virginia
Virgin Hyperloop has announced plans for its new Certification Center facility which will be built in West Virginia in the United States.
Called Hyperloop Certification Center (HCC), "the new facility will pave the way for the certification of hyperloop systems in the US and around the world, which is the first step towards commercial projects", stated a press release.
After years of testing and developing hyperloop technology at their full-scale test site, the company has now shared the first visuals of its Certification Center facility.
Video courtesy of Virgin Hyperloop
The new facility will be designed by world-renowned architecture practice Bjarke Ingels Group (BIG) to test and certificate hyperloop system which is known as a new "mode of transportation at high-speeds through low-pressure six-mile tubes".
Construction of the new center is scheduled to begin in 2022 on the site of a former coal mine in Tucker and Grant Counties, West Virginia, aiming to achieve safety certification by 2025 and start commercial operations by 2030, as the company said.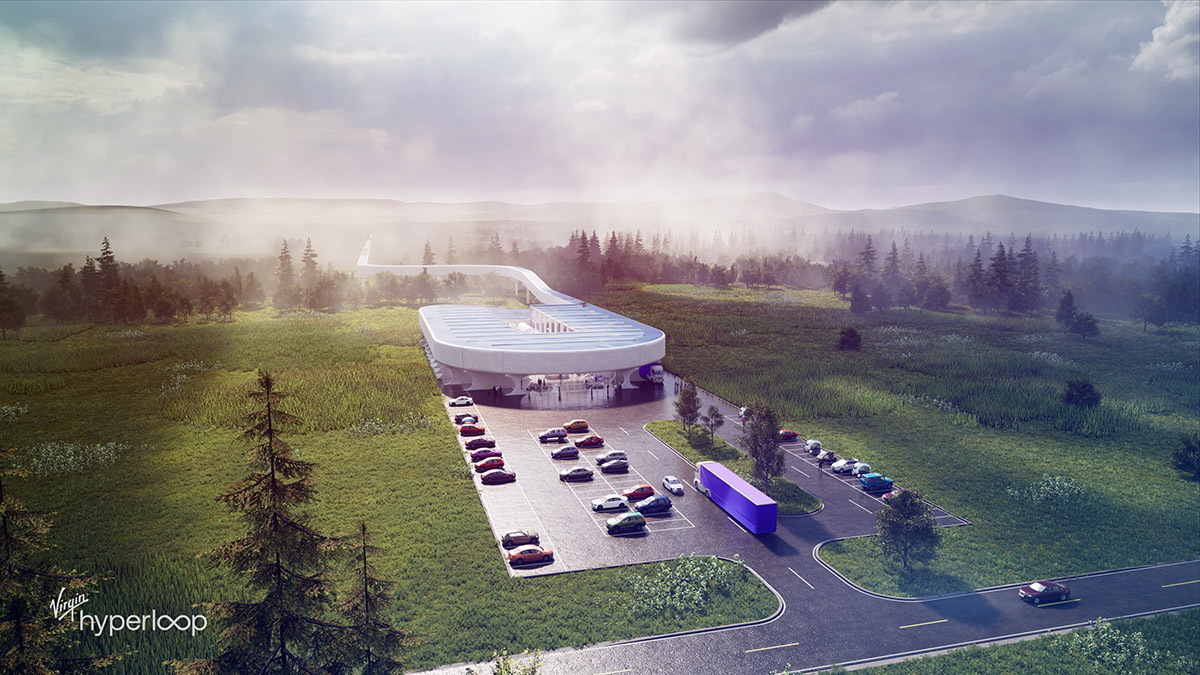 "Today is one of the most exciting days in Virgin Hyperloop's history," said Sir Richard Branson, Founder of the Virgin Group in Virgin Hyperloop's website.
"The Hyperloop Certification Center is the start of the hyperloop journey for West Virginia, for the United States, and for the world. We're one step closer to making hyperloop travel a reality for people everywhere."
Planned to be built in Charleston, West Virginia, West Virginia is one of the 17 US states applying to build a center for Virgin Hyperloop.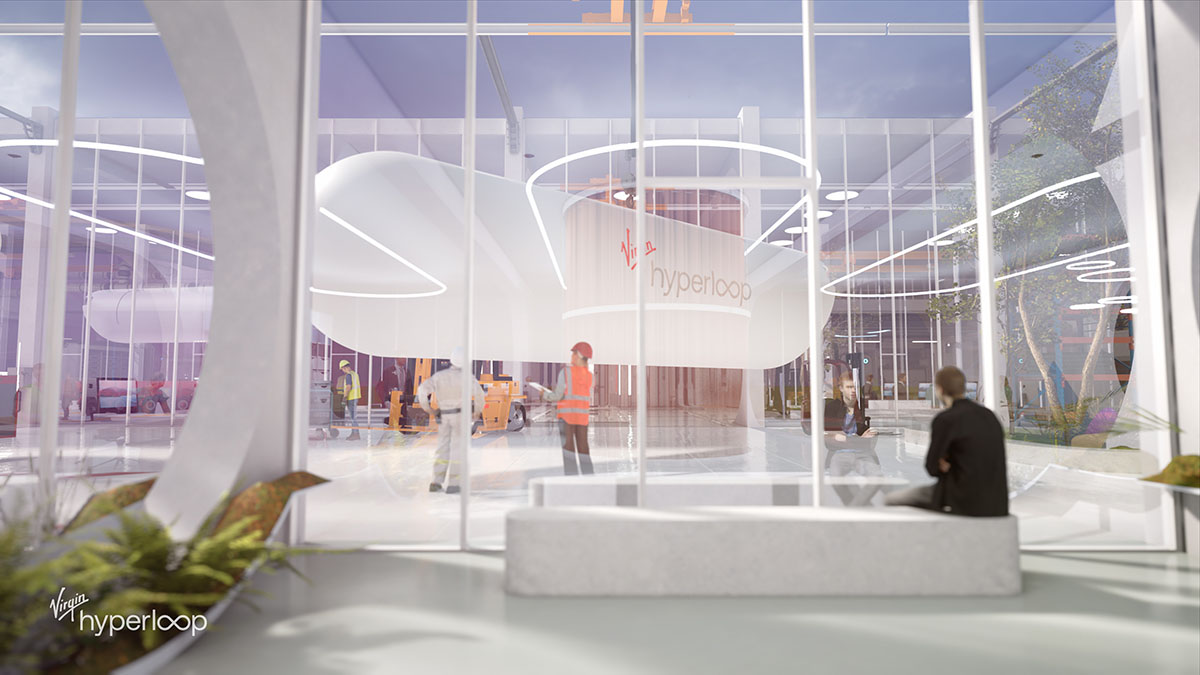 The U-shaped building includes an elongated tube where the hyperloop pods travel from outside to the interior. At the center, hyperloop pods through cranes are brought the center of the building.
"West Virginia is at a pivotal moment in time and I believe Virgin Hyperloop has made an extremely strong choice for the location of the new HCC," said native West Virginian John Chambers, former Executive Chairman and CEO of Cisco Systems and current founder and CEO of JC2 Ventures.
"West Virginia was once the coal and chemical capital of the world, but it failed to disrupt itself and was left behind. Today, every company, country, and state needs to have a digital mindset. West Virginia's renewed focus on innovation to drive inclusive job creation and economic growth will be elevated and brought to life with the development of the HCC. I personally could not be more honored and excited to work with Virgin Hyperloop to bring this transformative technology to the masses."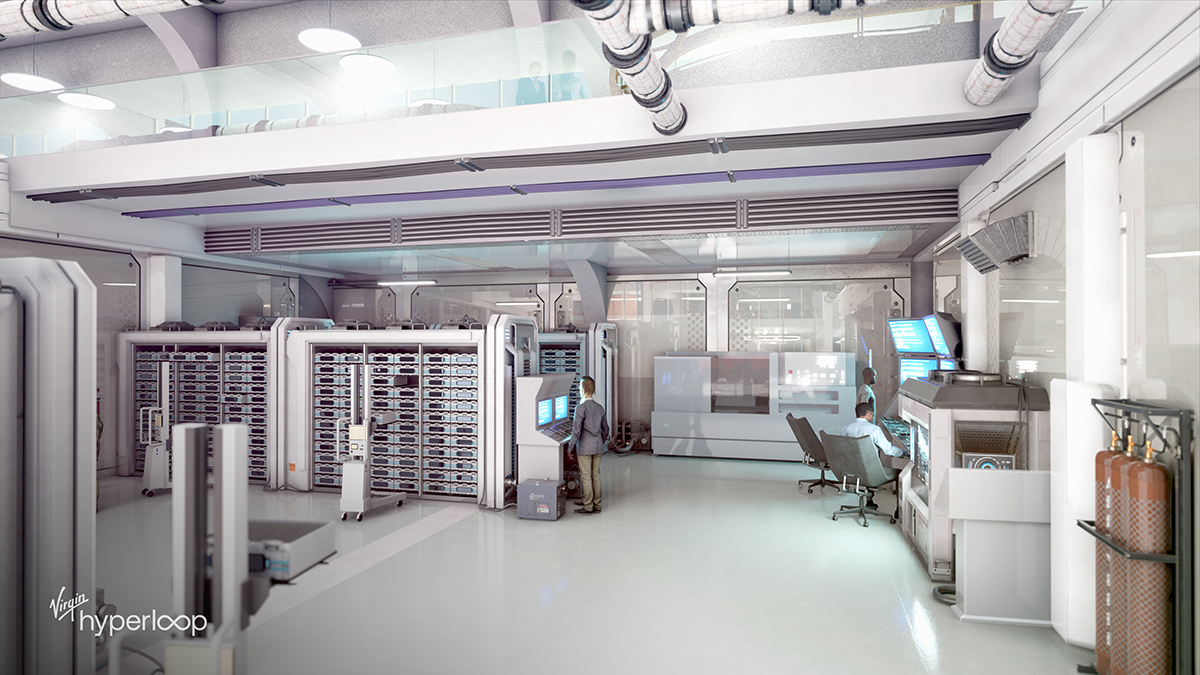 Hyperloop Technologies were first founded by Elon Musk, founder of SpaceX, Tesla Motors and co-founder of PayPal. Musk first founded Hyperloop Technologies in a garage in Los Angeles' Los Feliz neighborhood in June 2014.
In December 2014, Hyperloop Technologies established an Innovation Campus in LA's downtown arts district. The industrial space, surrounded by artists, graffiti, and gritty railroad tracks, serves as an ideal location to innovate, design, and test the components of the Hyperloop.
In December 2015, the company establishes the Apex Test And Safety site in the desert outside of North Las Vegas, Nevada. The company changed its name to Hyperloop One to underscore its status as the first and only company building a full-system Hyperloop. Hyperloop One also announced $80 million raised in a Series B investment round.
In 2016, BIG unveiled new design for a new futuristic transportation system for Hyperloop One, connecting Dubai and Abu Dhabi in just 12-minutes.
The company was renamed as Virgin Hyperloop One in 2017 after Richard Branson made a major investment to the company.
Virgin Hyperloop One explained that "HCC will also create an entirely new ecosystem, creating thousands of new jobs across construction, manufacturing, operations, and high-tech sectors."
All images courtesy of Virgin Hyperloop
> via Virgin Hyperloop