The merge of Antonio Citterio and Patricia Viel to boost the multidisciplinary design
International architecture and design firm Antonio Citterio Patricia Viel (ACPV) announces the merge of its two legal entities, with Citterio Viel & Partners Interiors S.r.l. merging into Citterio-Viel & Partners S.r.l. The consolidation of administrative operations is a result of the reunification of ACPV's two fold spirit that now brings architecture and interior design ever so close enhancing the synergies between the two complementary strands of work.
Growing to a network of almost 130 professionals coordinated by 8 partners working alongside co-founders Antonio Citterio and Patricia Viel, the two companies earned €20 million revenues in 2019.
This achievement positioned the practice as the first architecture and design firm in Italy for revenues, and made ACPV the first Italian practice ever to be listed on ENR's Top 225 international design firms.
In 2020, the Italy-based firm celebrates 20 years of activity in the fields of architecture, interior design and urban design, with some of its operations reaching back as early as the 1980s. "In architecture, just like in many other sectors, the moment when you find the team that you work together with is perhaps the most important one.
Since we started working together, we have been fortunate enough to see the success of our approach and our focus on managing skills and complexity in order to produce a particular kind of quality," stated Antonio Citterio.
For Antonio Citterio Patricia Viel, recent years have been marked by a series of flagship projects coming to life.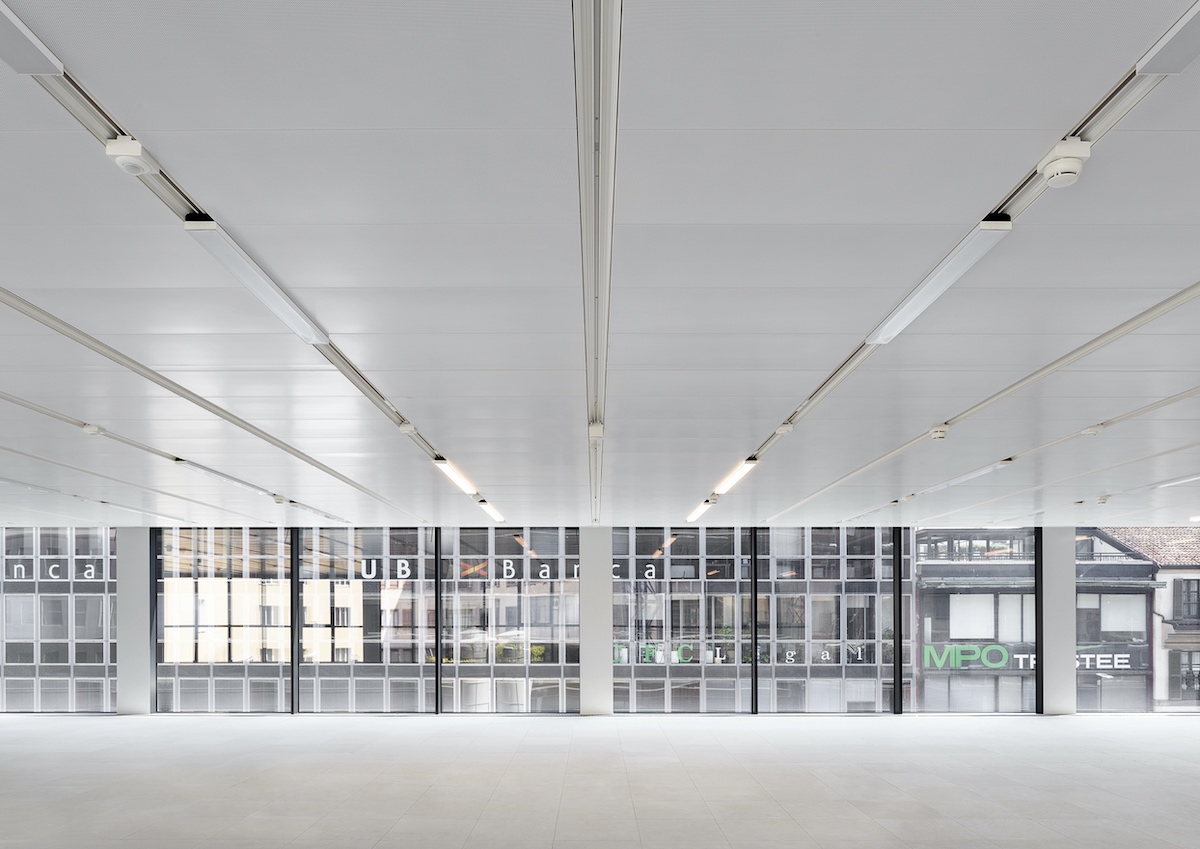 The completion of Covivio's Fastweb Headquarters within the Symbiosis business district – together with several major developments in Italy, such as the San Babila Redevelopment project in Milan for Goldman Sachs, and the new Turin headquarters of international consulting company Reply – is a reflection of ACPV's office design expertise.
Internationally, the practice has delivered a number of luxury residential buildings, seeing the success of two residential towers in Taichung (Taiwan), and of ARTE oceanfront residences in the USA. The year 2020 also saw the announcement of Bulgari Hotel Roma which will mark a monumental milestone in ACPV's long-standing collaboration with Bulgari Hotels & Resorts.
"It revives our pride to look at the firm's stable and outstanding performance figures. Our focus remains improving quality of life in the city, and reformulating spaces for a more sustainable and fair society. Now, we are even more excited to work with international clients, and see upcoming developments in Milan, " stated Patricia Viel.
This recent company change will allow the firm to seamlessly touch on a wide range of disciplines to fulfill the requirements of each project, with the ultimate goal of improving quality of life. The concept of livability continues to permeate every aspect of ACPV's work: spaces conceived as the connecting matter of a city, binding together streets, public spaces, services, nature, and, most importantly, people.
The firm's holistic approach will bring together seemingly disconnected fields and disciplines to create an integrated vision that stands the test of time – resulting in outcomes that foster both social and environmental sustainability.
Beyond the increased efficiency of administrative functions, the change will bring even more fluid ways in which professionals of diverse disciplines can collaborate within the firm to find solutions of a quality that forms a class of its own.
All images © Antonio Citterio Patricia Viel