rotunnojustman combines naked concrete details with brick to form sleek interiors for photo studio
Paris-based architecture studio rotunnojustman has combined naked concrete details with brick to form cool and sleek interiors for a photography studio in Pantin, France.
Named RE-CYCLO Photo Studio, the 150-square-metre space was transformed from a former sawdust factory located in Pantin and the newly-renovated photography studio carries the traces of its industrial past.
This industrial building has been restored to accommodate workshops for a creative agency Marlowe. The agency wanted to set up its offices and create a space for photoshoots.
In the interiors, the grey-toned color palette with smooth surfaces and wooden details are harmonized in an elegant and minimalist way as the details focus on the program and language of the studio.
The architects divided the place into two spaces: the cyclorama and its adjoining rooms - including observation point, makeup room and dressing, storage - as well as a workspace accompanied by a living and welcoming place for customers.
The cyclorama, which is differentiated with a curved-shaped wall, fits into the existing place and organizes the different spaces that overlook it.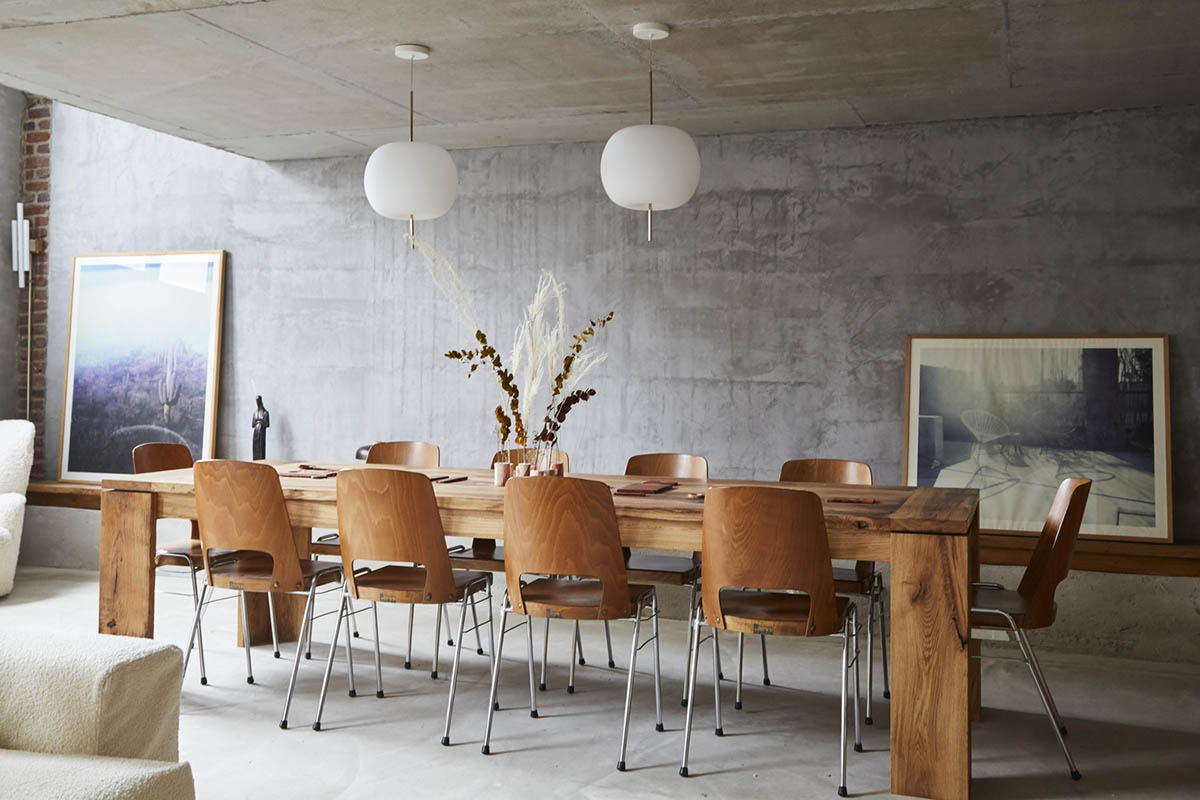 The architects also tried to create a sharp contrast in the interiors by using naked concrete structure and wooden furniture pieces, adding brightness and warmth to the space.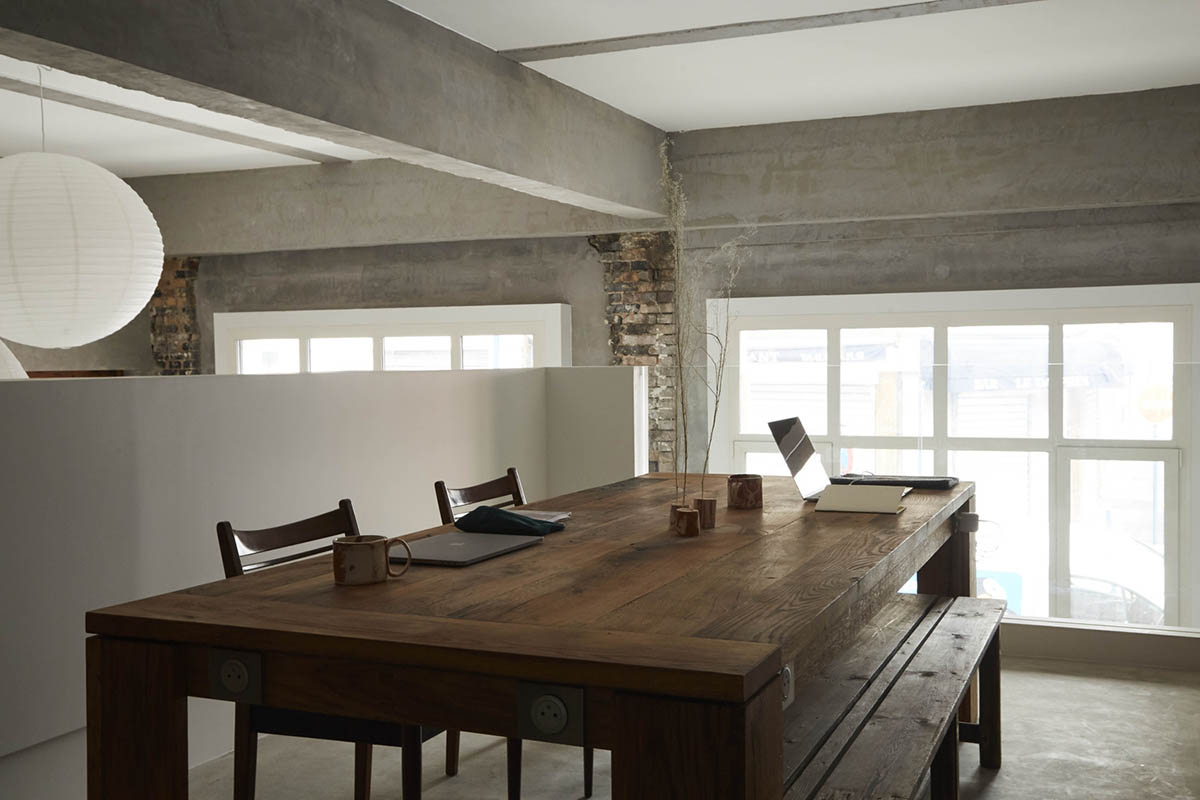 They wanted to preserve the mixed brick/concrete structure dating from the 19th century, as they explained, "the objective was to translate the history of the building by the enhancement of the materials that compose it."
"The idea was also to use recovery materials."
The staircase and all office furniture to the kitchen facades were made of Wagon wood.
A meeting room was placed on the upper floor of the building and other functions, such as relaxing room, a separate study room and waiting area. A meeting room is arranged as an open plan, while the other rooms are covered with pink-colored curtains.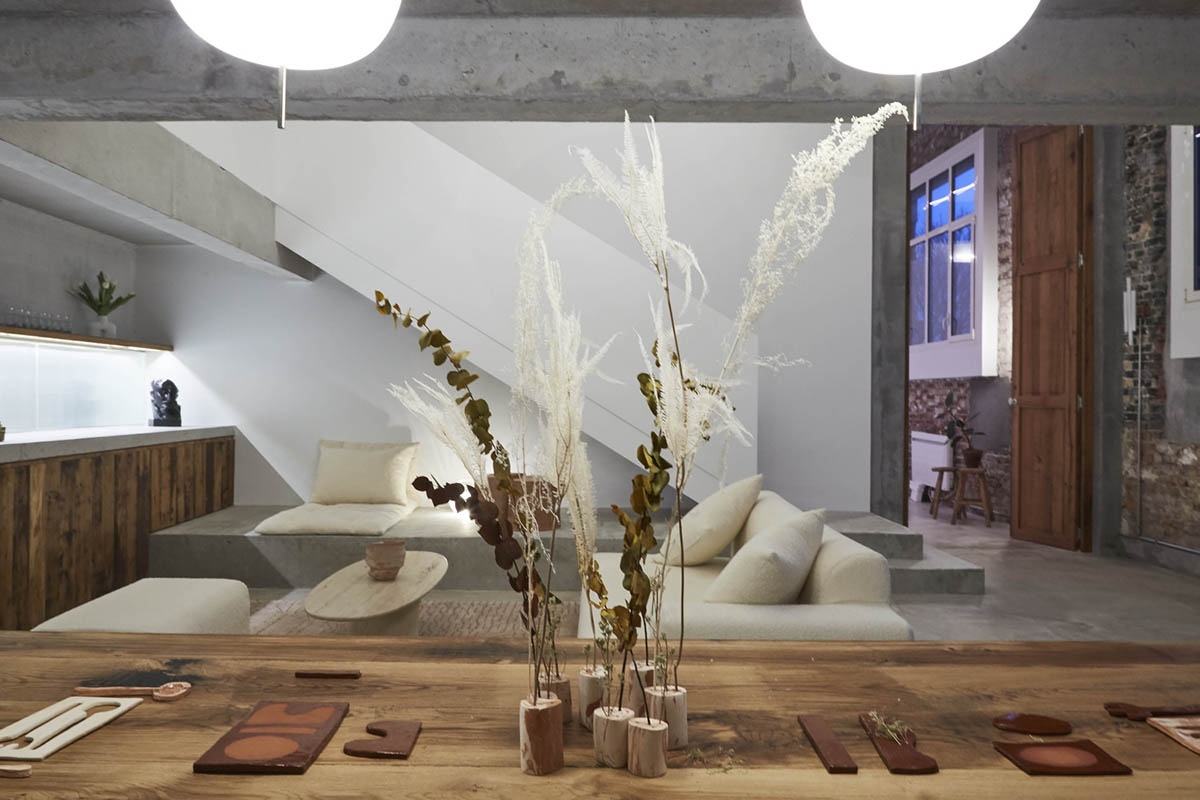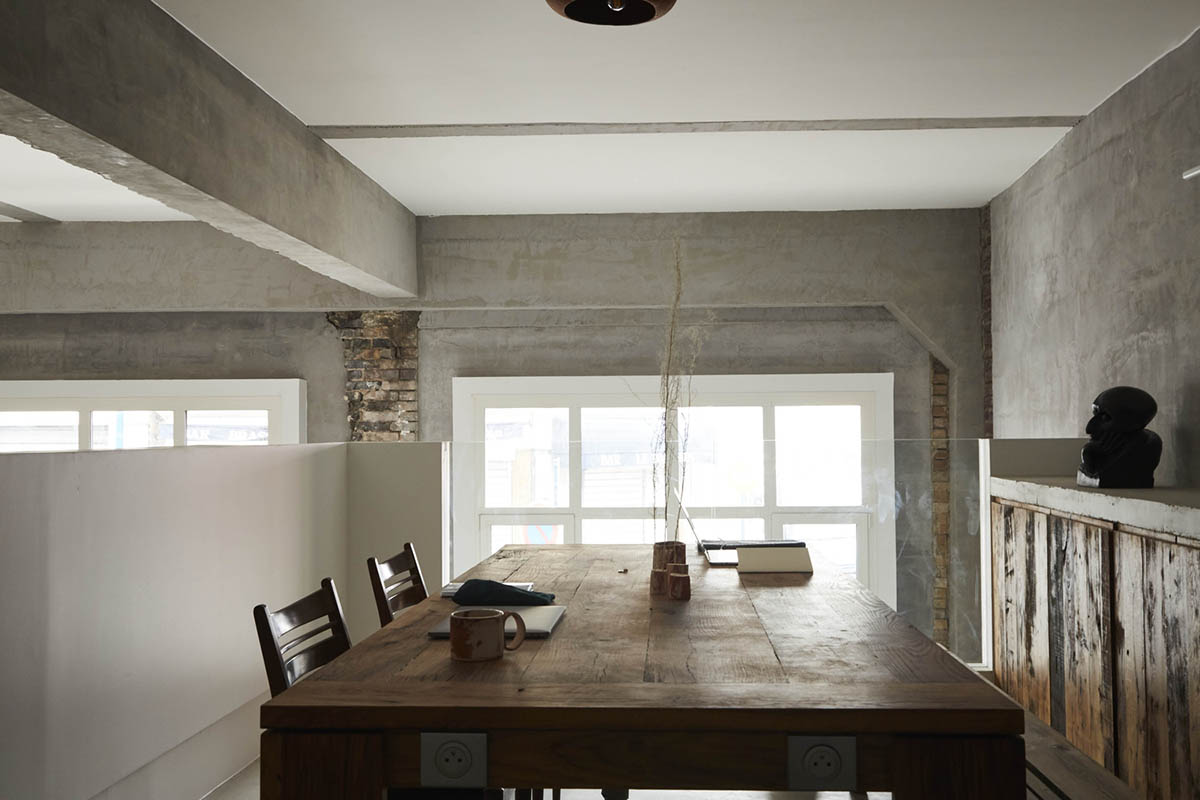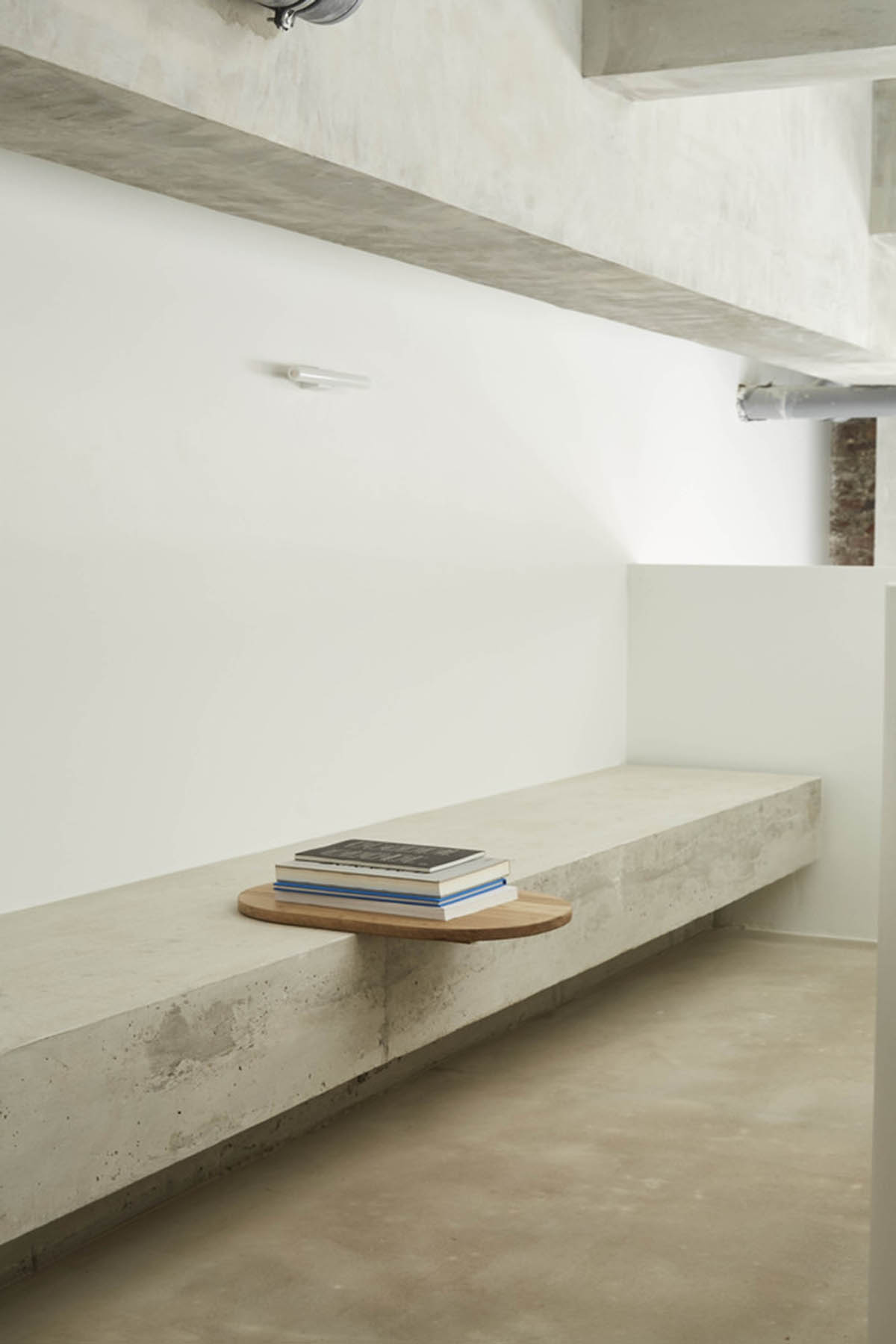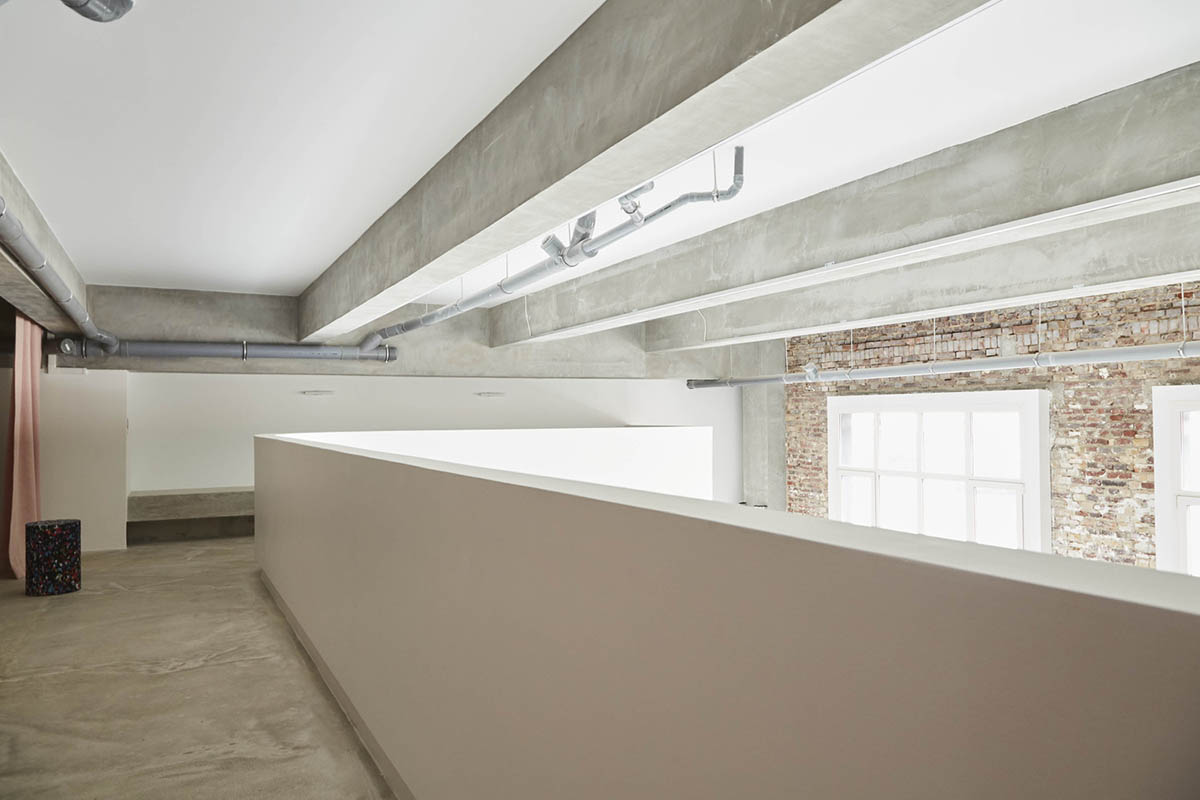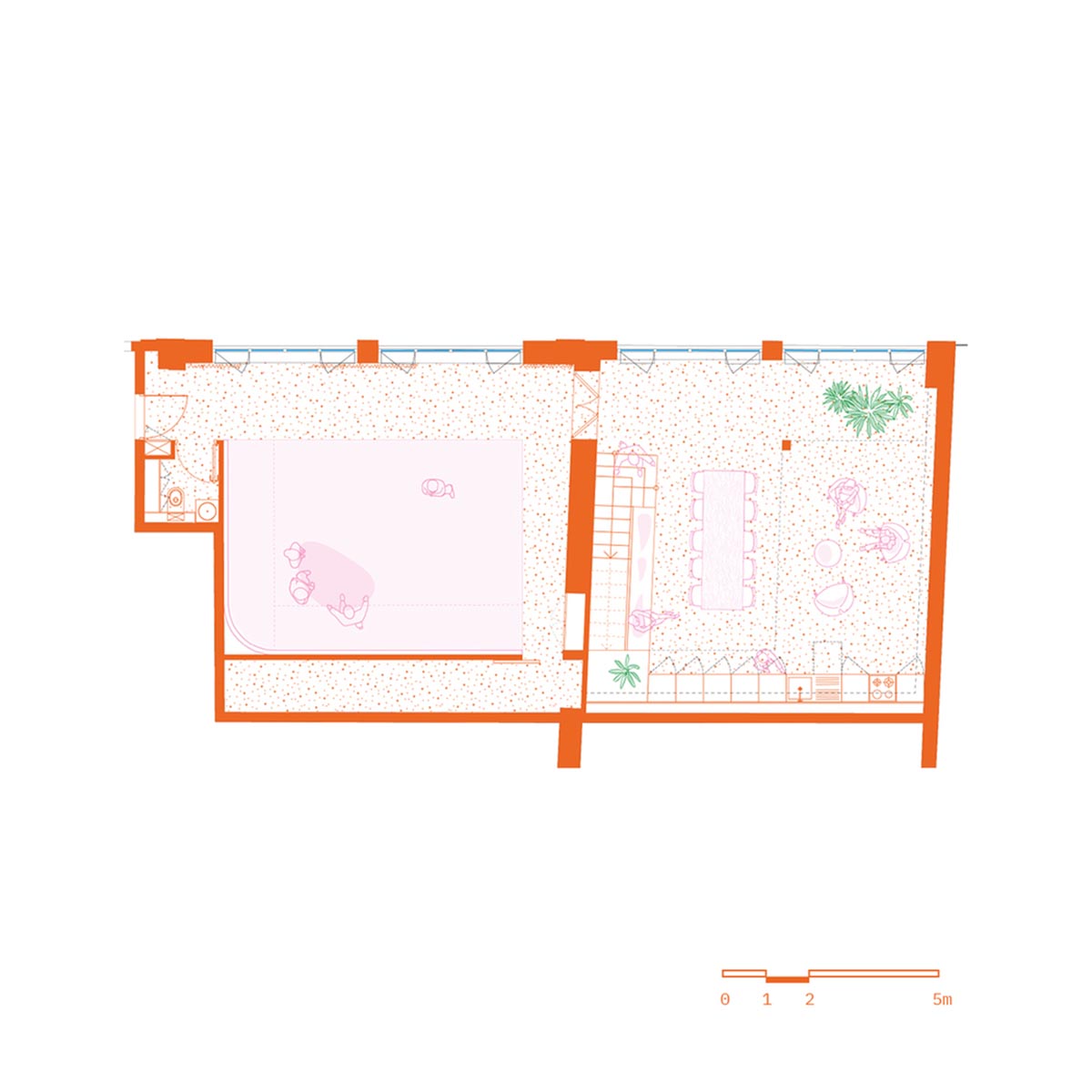 Ground floor plan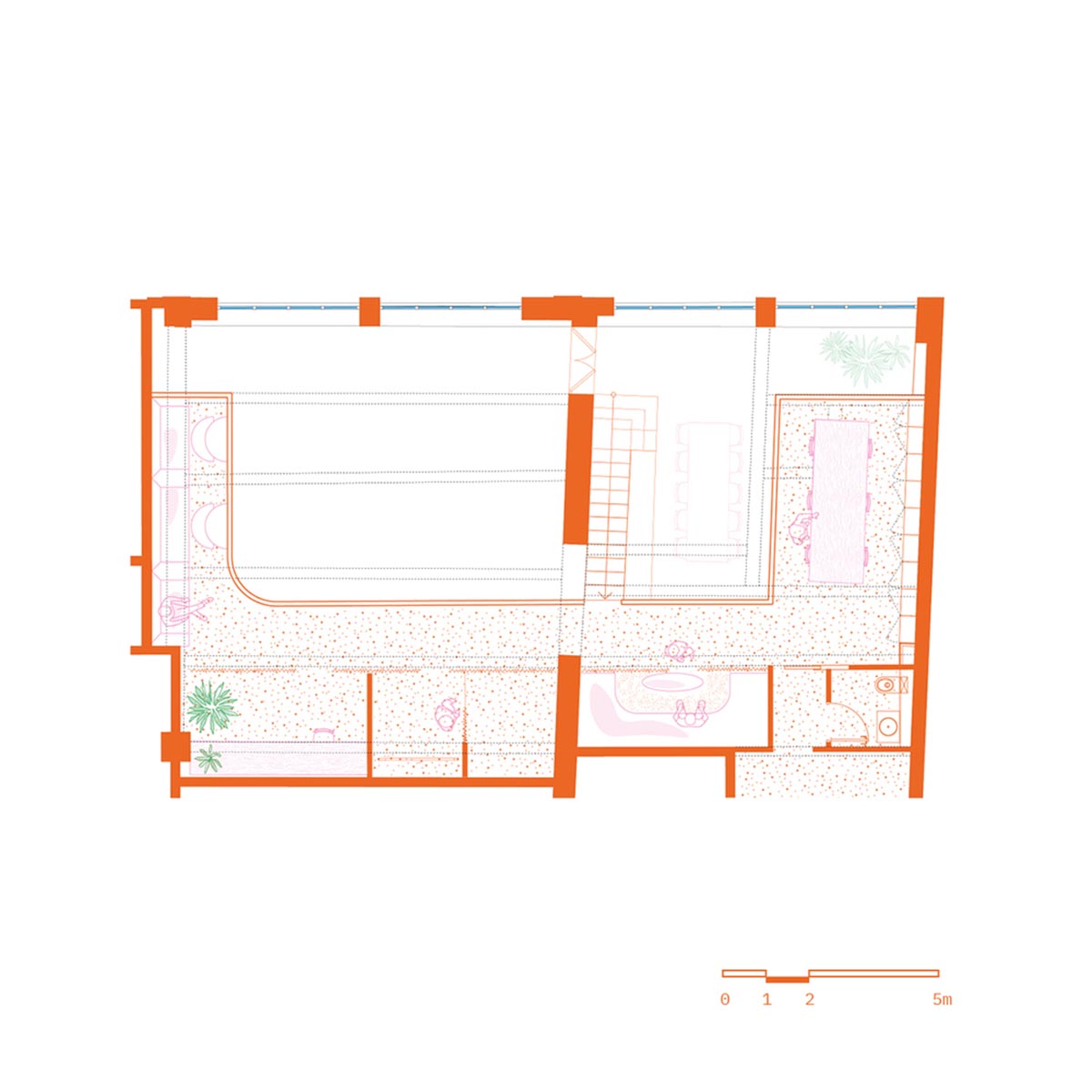 First floor plan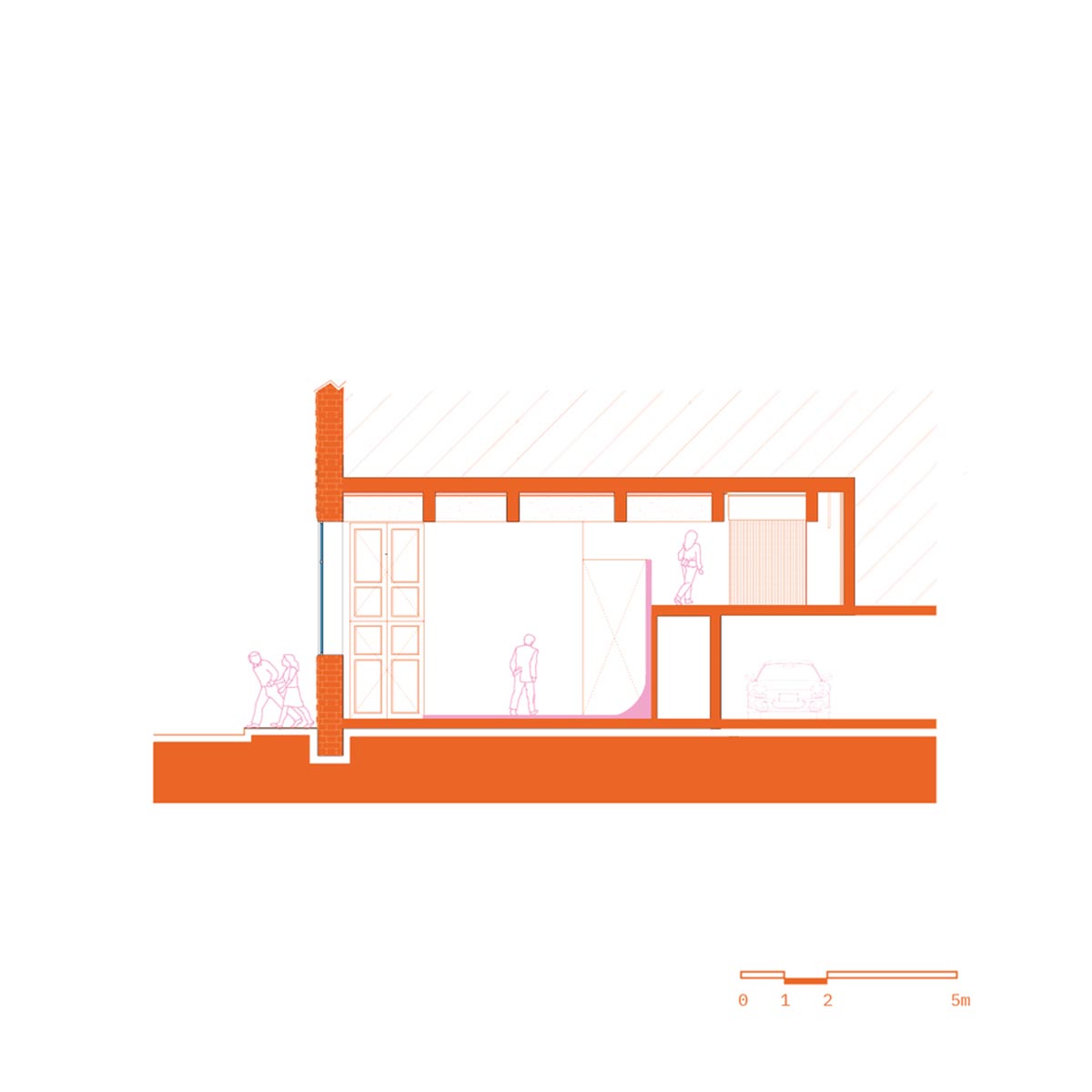 Section
The Franco-Italian agency rotunnojustman was created by Maria Giulia Rotunno and Ary Justman in 2017 and moved to Paris in September 2019.
The two partners, former collaborators at the Sou Fujimoto agency, are passionate about Japanese culture and share a humanist, social and environmental approach to architecture today.
Project facts
Project name: RE-CYCLO Photo Studio
Architects: rotunnojustman
Location: Pantin, France
Size: 150m2
Date: 2020
All images © Manfredi Gioacchini
All drawings © rotunnojustman
> via rotunnojustman