Natura Futura Arquitectura raises timber-framed tea room over a water channel in Ecuador
Ecuador-based architecture firm Natura Futura Arquitectura has built a tea room raised on stilts over a water channel in Ecuador.
Named Tea Room, the 32-square-metre timber-framed room is located in an agricultural area of the Baba canton - Los Ríos province in Ecuador, the area is surrounded by local flora and fauna.
The room was designed for an elderly man, called Don Pepe, who has the habit of drinking a cup of tea and coffee with his family every afternoon for years.
The main purpose of the project was to maintain this tradition within a specific space that allows the family to be connected to nature and provide a space that is adaptable to various daily uses.
Drawn with simple layout, the plans contains a large space, which has a table for drinking coffee and tea, a small kitchen space and a wc.
The room has dimensions of 8m x 4m, which is a simple box and rises on a water channel. It was constructed on two pre-existing concrete structures that were to be used for the construction of a bridge.
For the room's envelope, Natura Futura Arquitectura used a basic system made of wooden trusses extracted from the same site, built with local labor.
For its façade, the architects used fixed and sliding glass panels that allow to open up to the environment and blur the built limit, giving continuity to the landscape. The flexible program is complemented by a multifunctional counter and a bathroom.
The view from the inside is complemented with folding lattice doors that open onto the terrace/balcony where a folding handrail defines the last limit of the project; "that, together with the river stone side stairs, allow the possibility to sit and have a direct connection with the water," said the architects.
As the architects explained, "Tea Room emerges as a gesture to understand the possibilities of an open space within a natural environment."
"It is established as a flexible space, where morning yoga, weekend visits, afternoon tea and Sunday football matches can all be held in one space."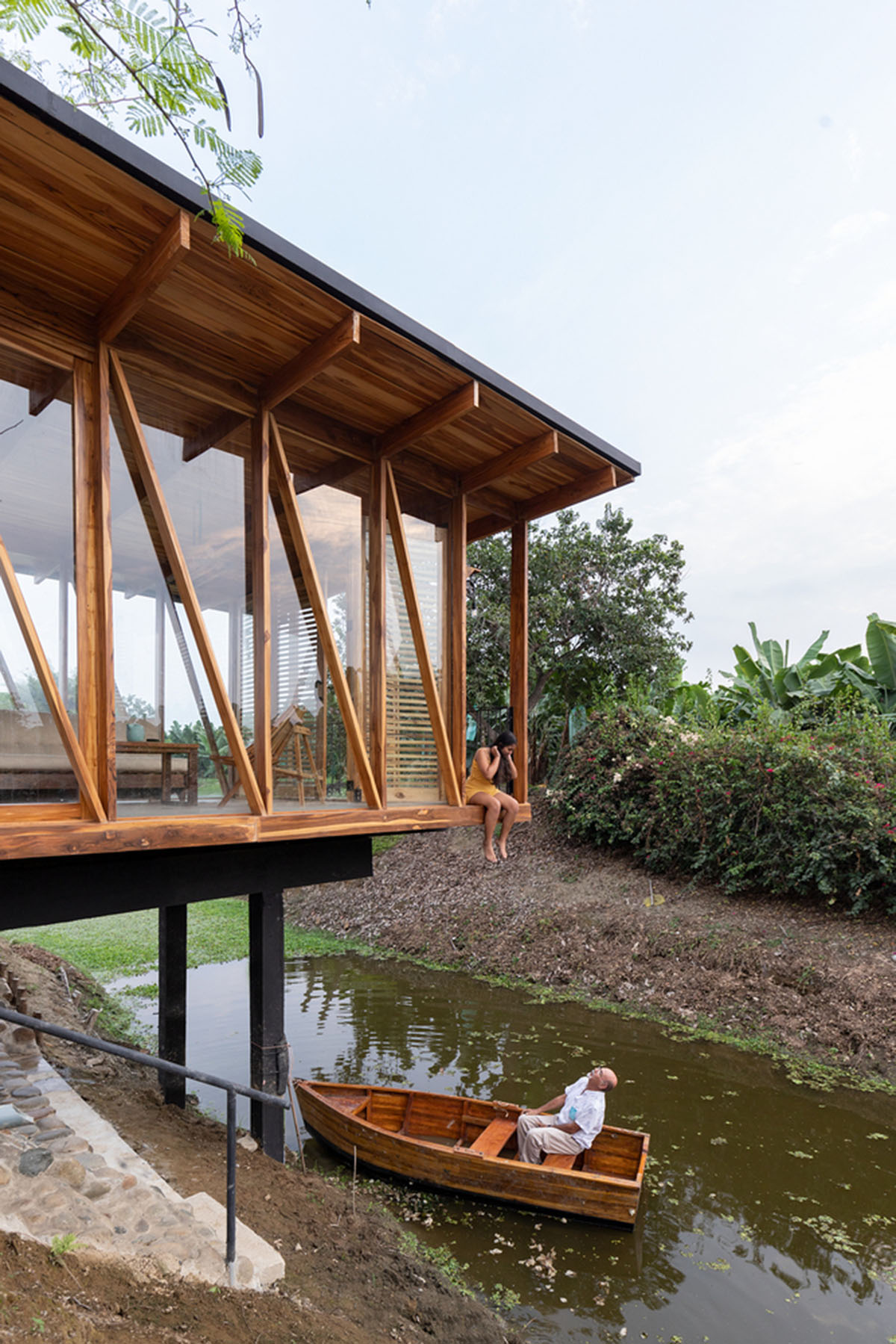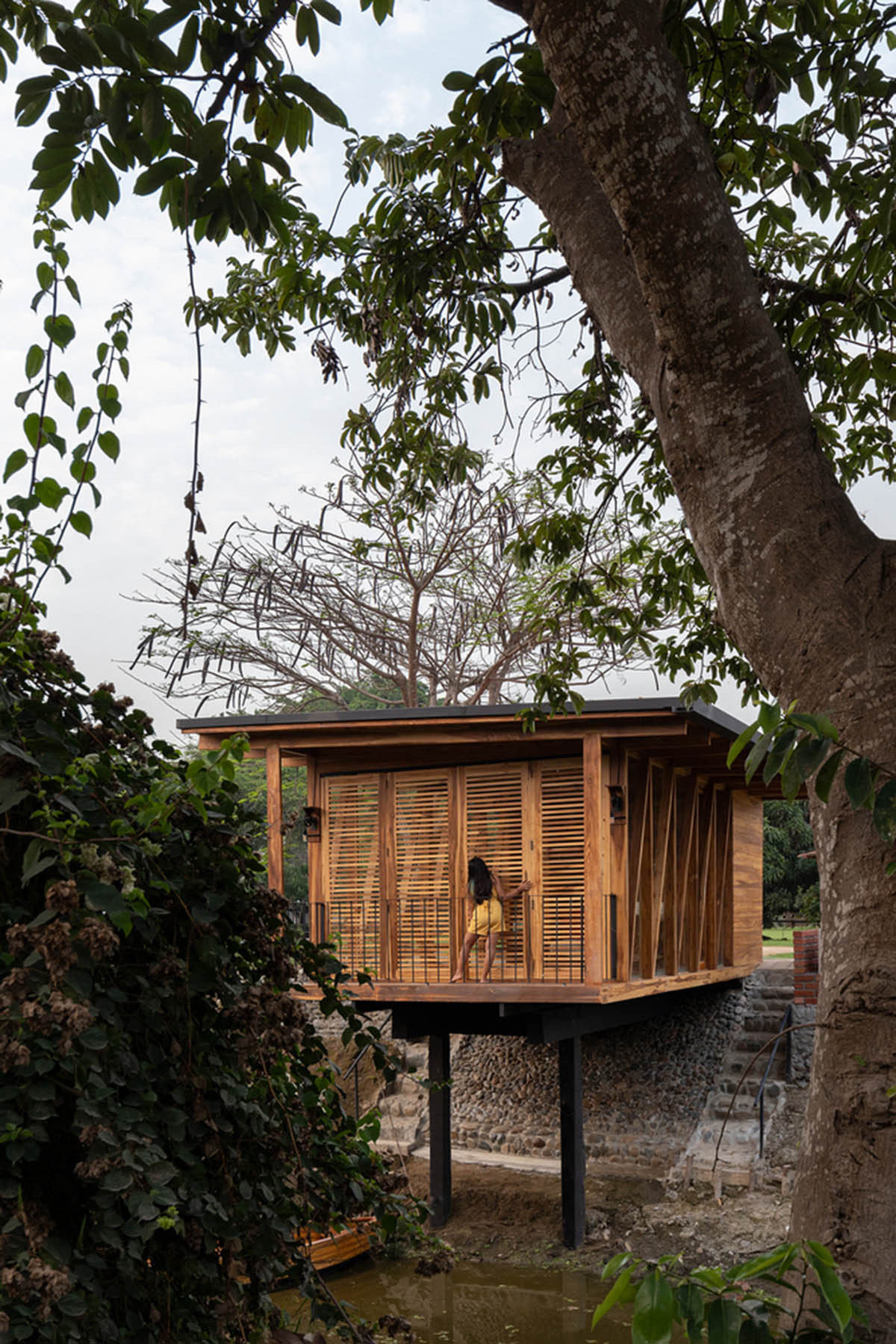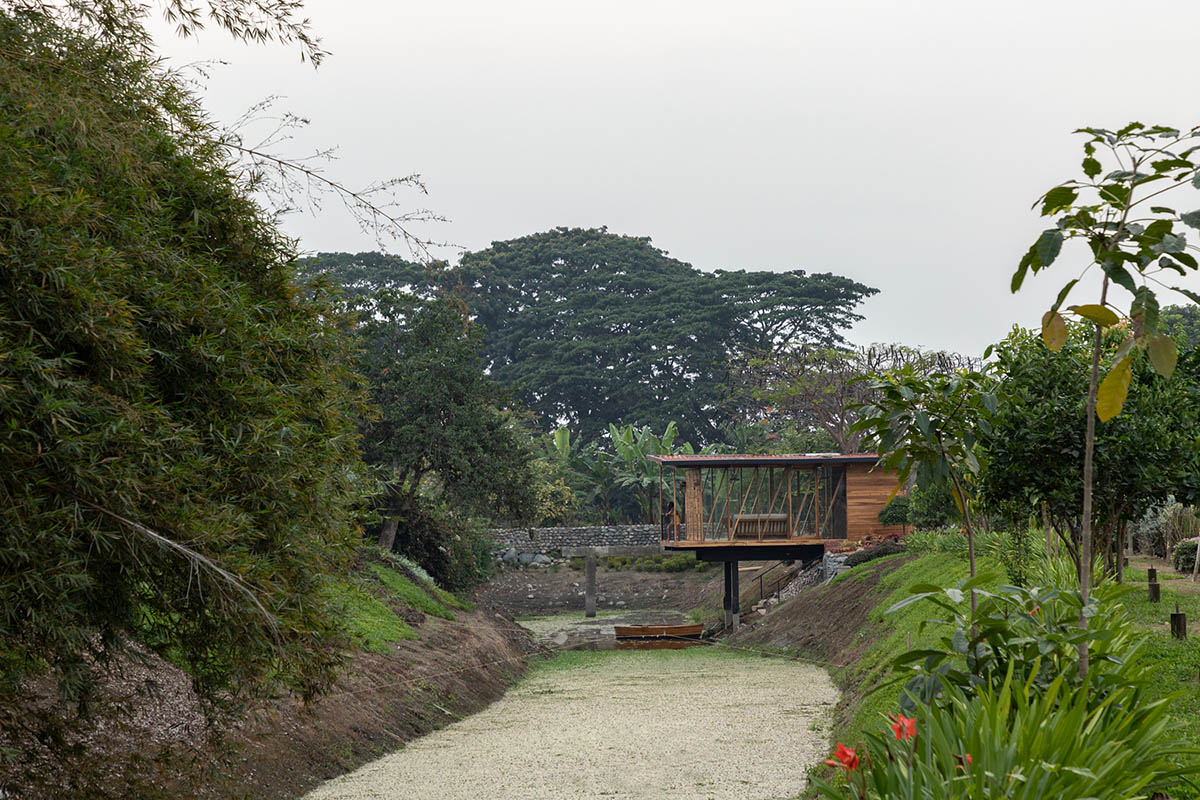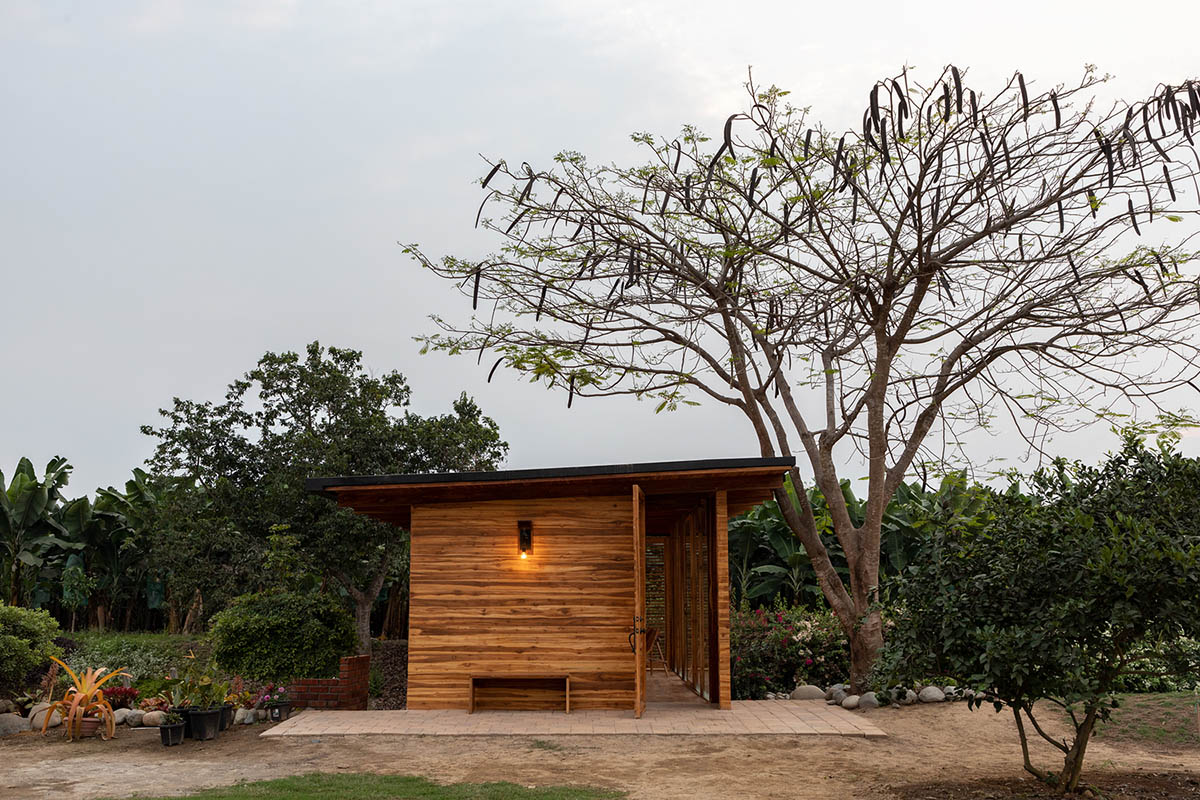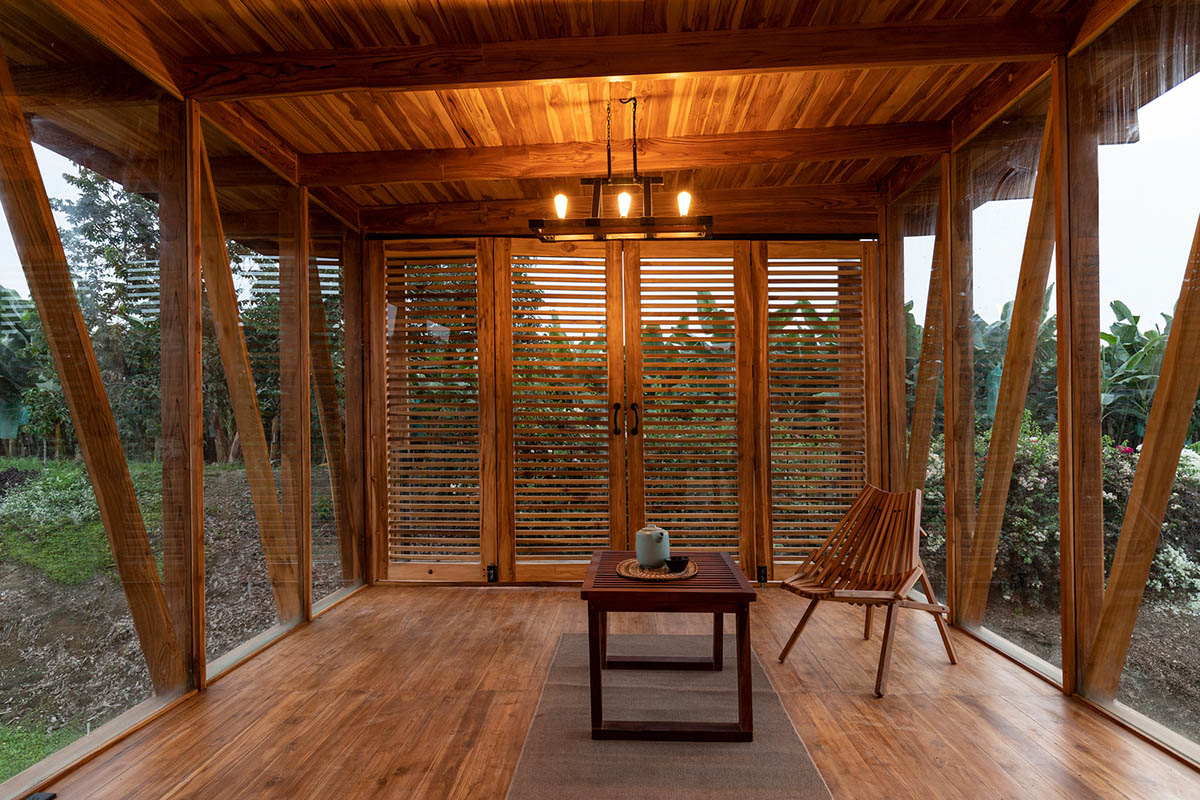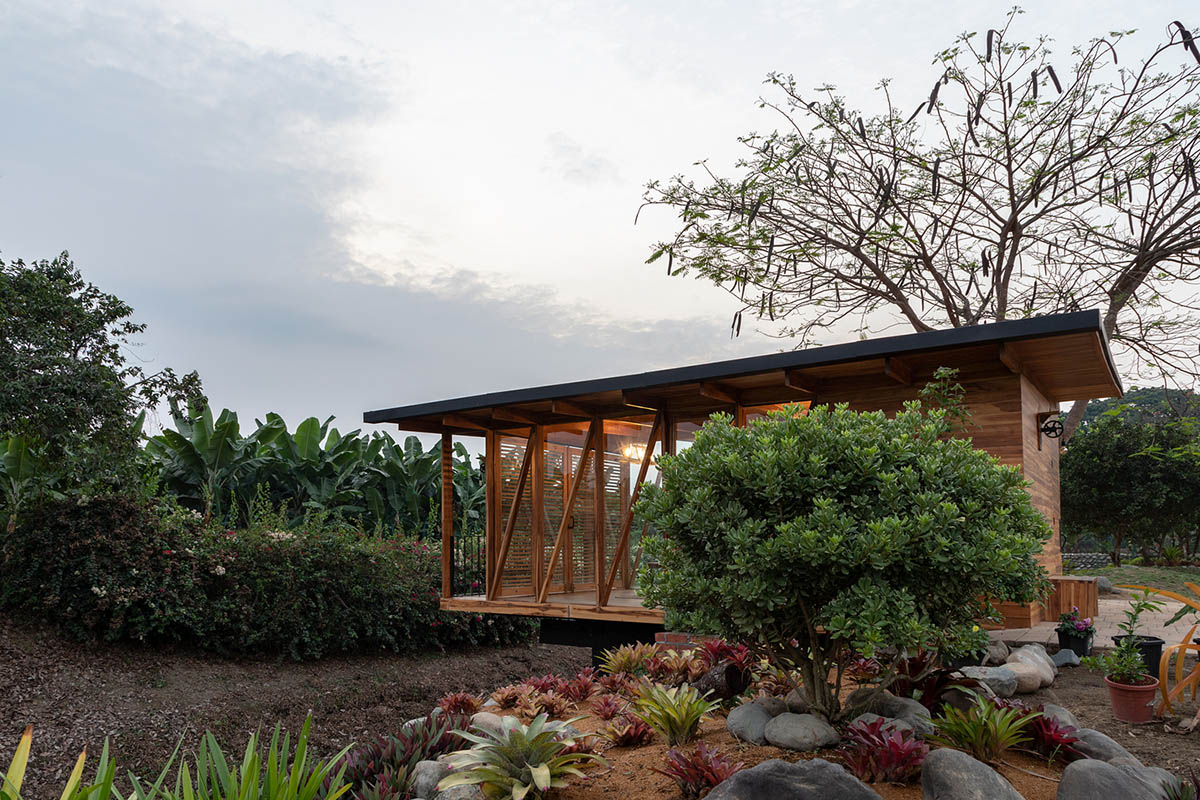 Axonometric drawing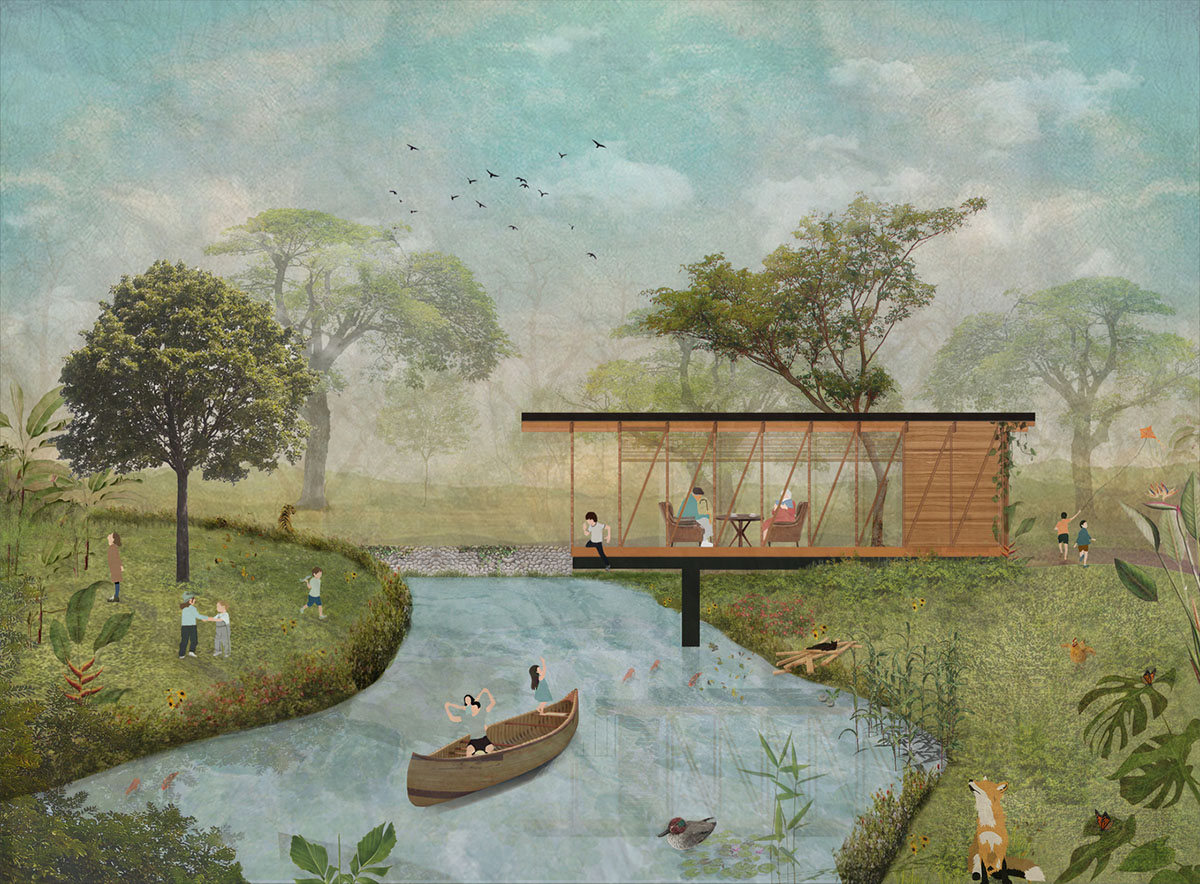 Floor plan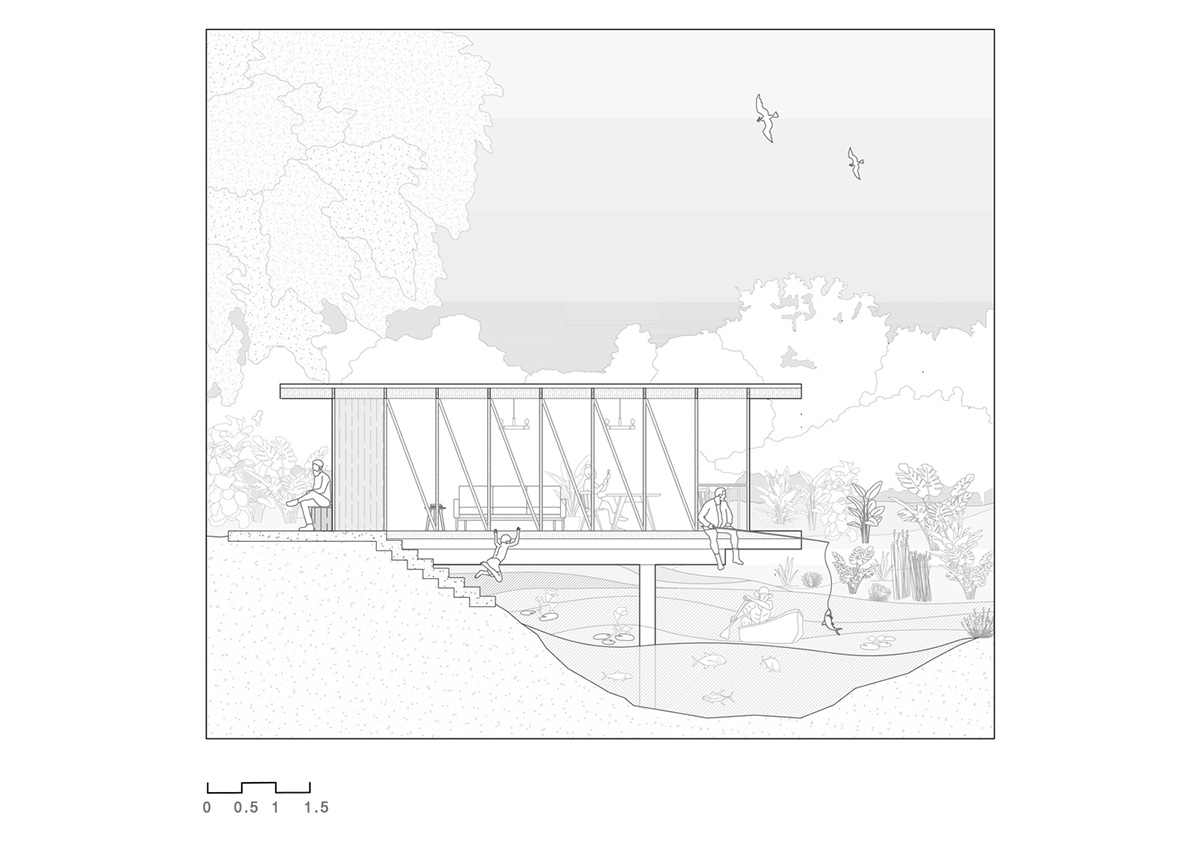 Section
Section
Natura Futura Arquitectura, based in Ecuador, is a practice that questions sensitive issues of architecture and Latin American cities; a path of architectural exploration that works in search of solutions through continuous experimentation and research.
The firm previously converted an old building into a training center in Babahoyo, Ecuador.
Project facts
Project name: Tea Room
Architects: Natura Futura Arquitectura
Location: Babahoyo, Ecuador
Size: 32m2
Date: 2021
All images © JAG Studio
All drawings © Natura Futura Arquitectura