Paulo Merlini Architects remodels former farmhouse with pure white volumes in Portugal
Portuguese architecture studio Paulo Merlini Architects has remodeled a former farmhouse with new materials and pure white volumes in Portugal.
The project, named Rio House, is located in a rural city of Portugal and was converted from an old farmhouse to have a fresh and more contemporary look.
The 350-square-metre house has been redesigned by disassembling the poor materials of the old facade, then the architects discovered that the house was actually composed of three small units built according to the needs of the former owner.
According to the studio, this was the key principle for the creation of the project. In this sense, they maintained the original structure of the volumes and assumed their original shape uncovered.
They unified these volumes through a slab that is perforated by a central patio and this central patio is filled with light to the entire social area, located on the ground floor.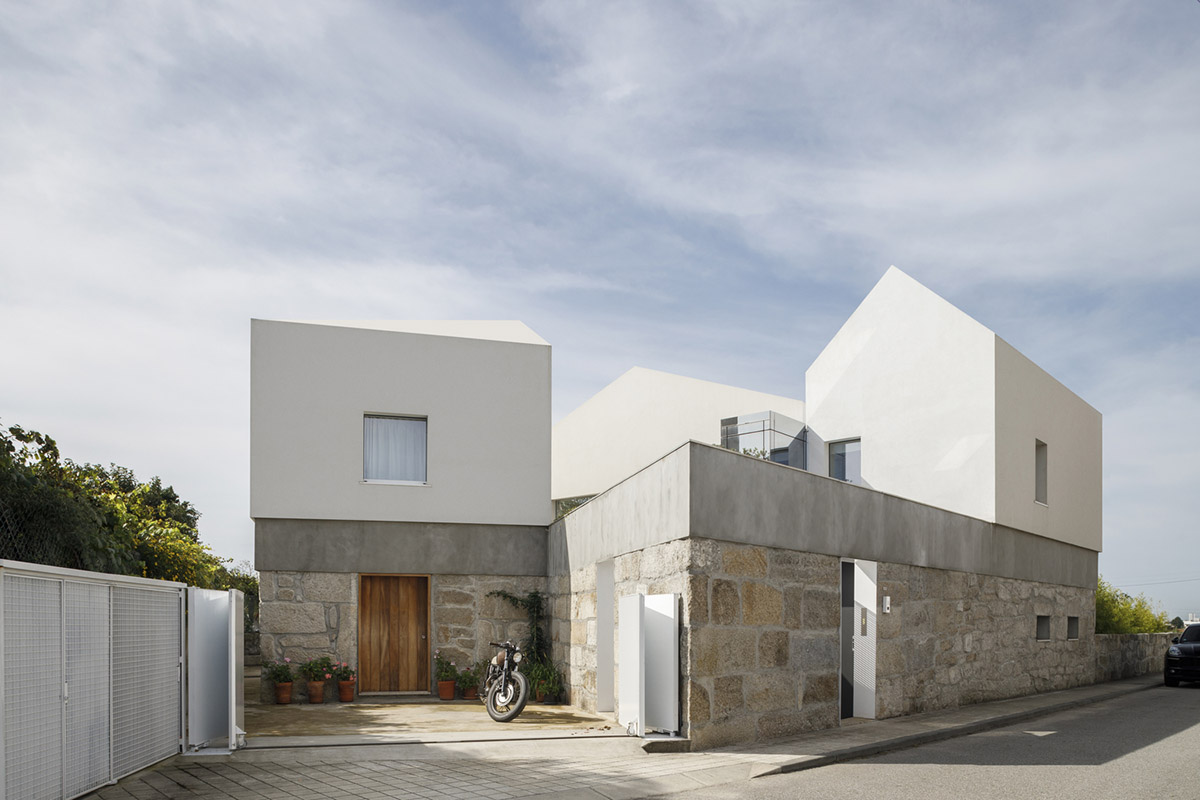 The team created a garden roof finish on this central slab offering a new intimate garden to all rooms and private areas of the house.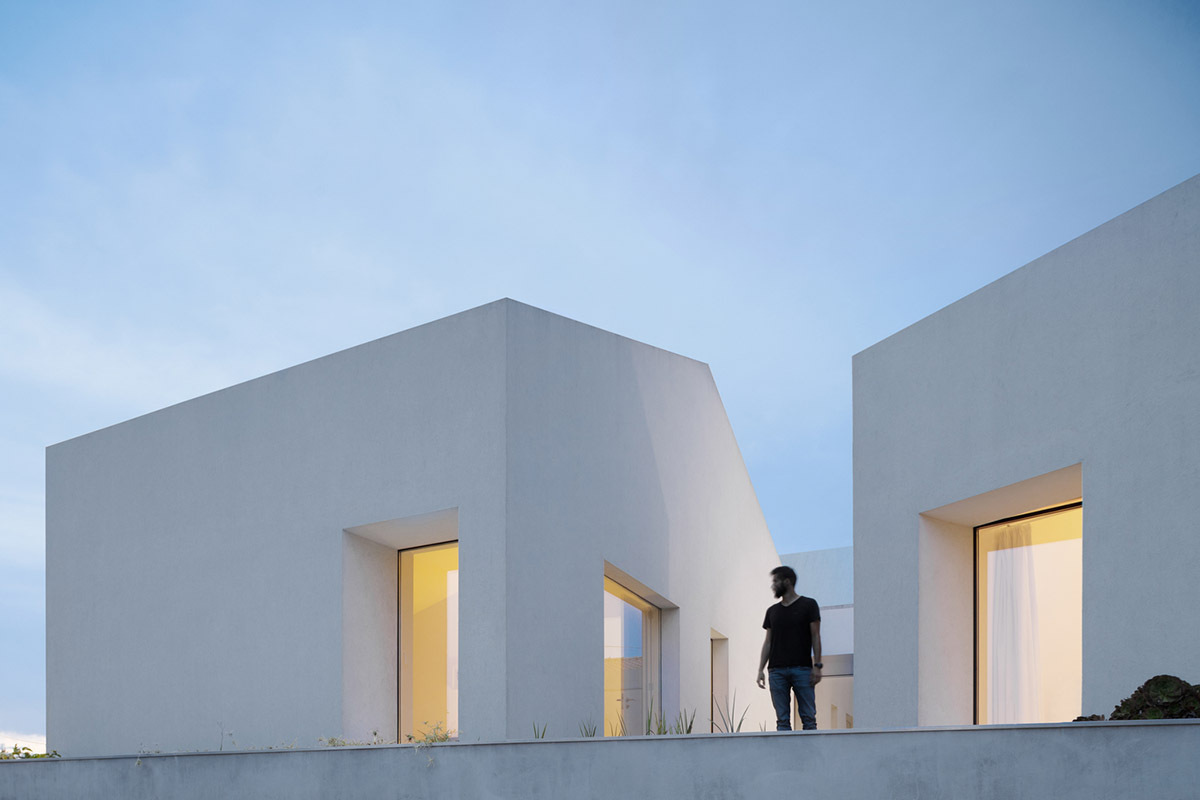 In terms of materiality, the architects' intention was to create a strong contrast between the two floors. Through materiality and division of spaces in a flexible way, this approached allowed to increase socialized spaces in between.
On the ground floor, the team applied a rougher materiality, denouncing the tectonic of the construction, transmitting the sensation of living inside a granite excavated mass, with a very strong relation with the exterior space.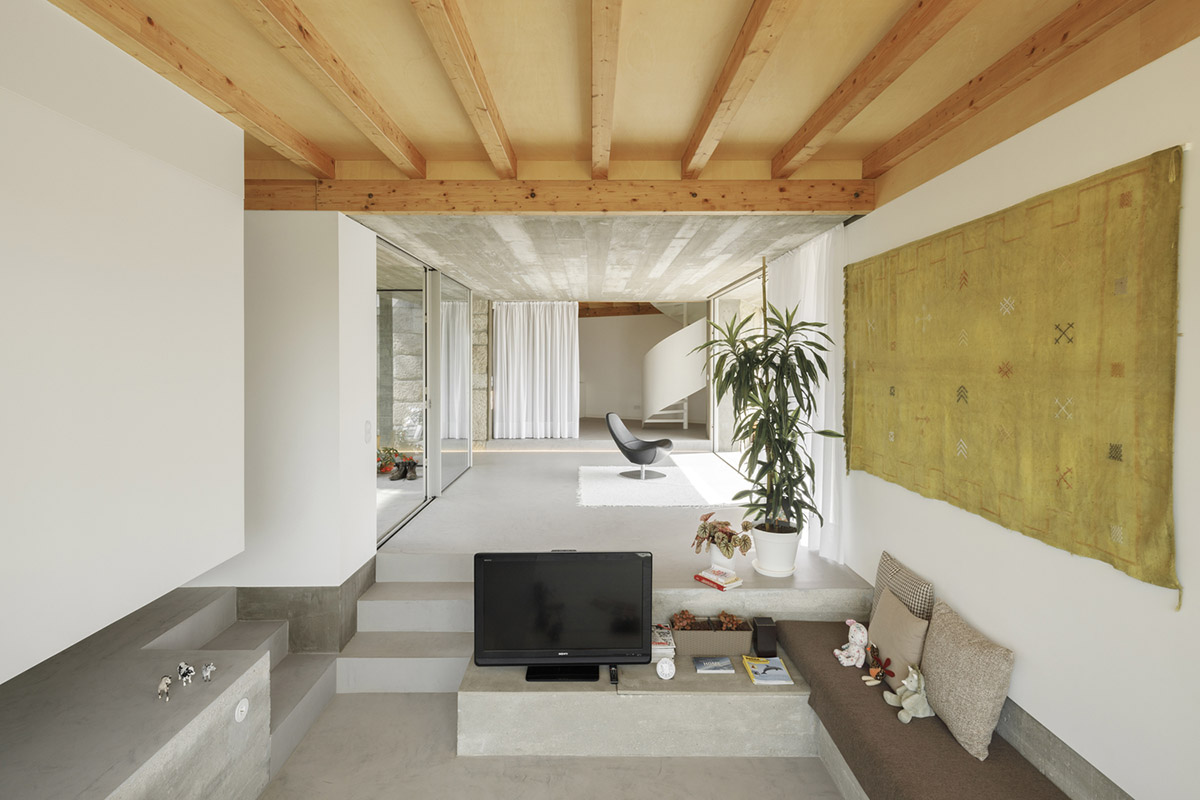 On the upper floor, the geometry of the three original is redesigned and marks their materialization as pure white volumes, flooded with light.
"On this floor, the high right feet, the wooden shutters, the white and the wooden floors recreate the feeling of a typical Portuguese country house," said the firm.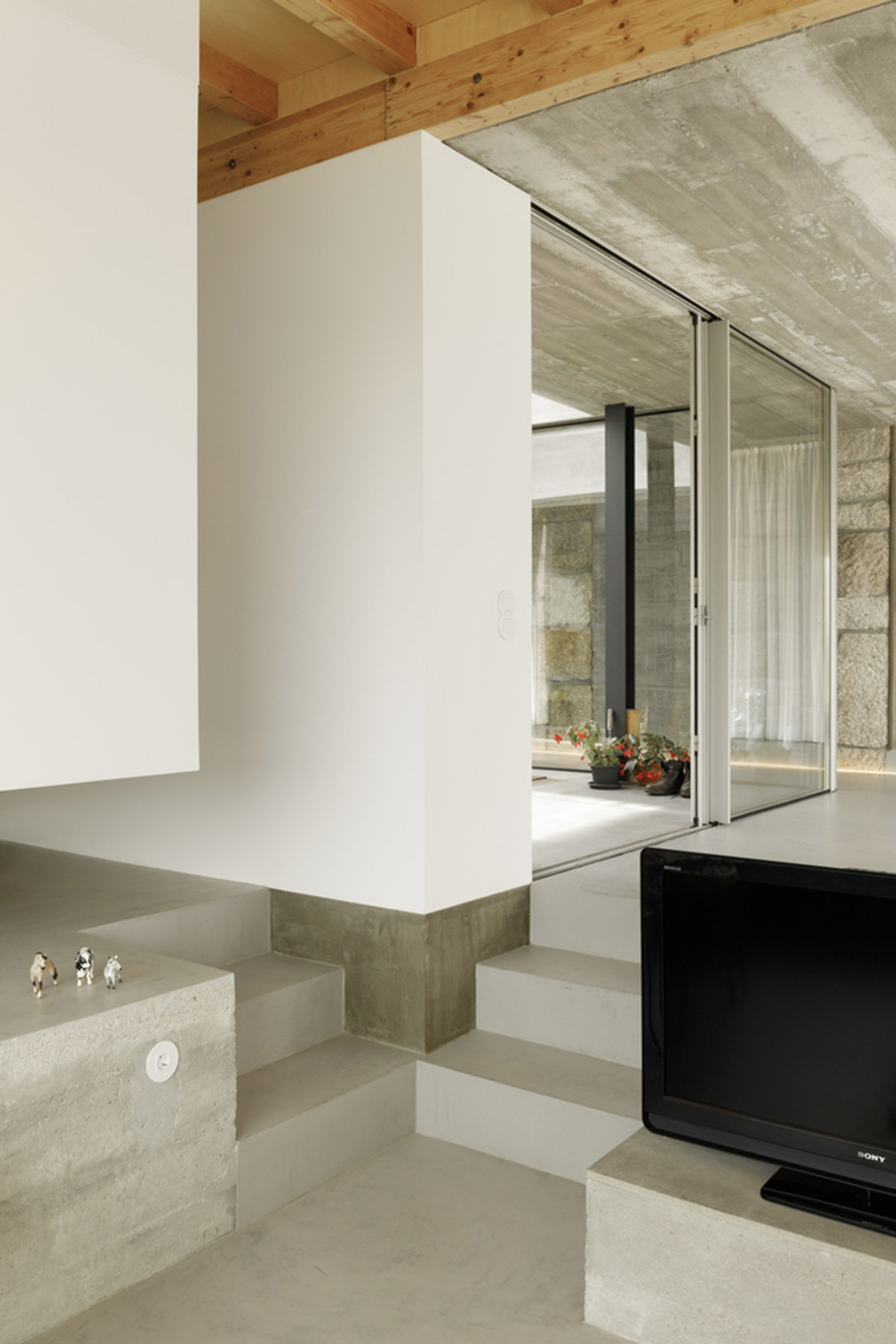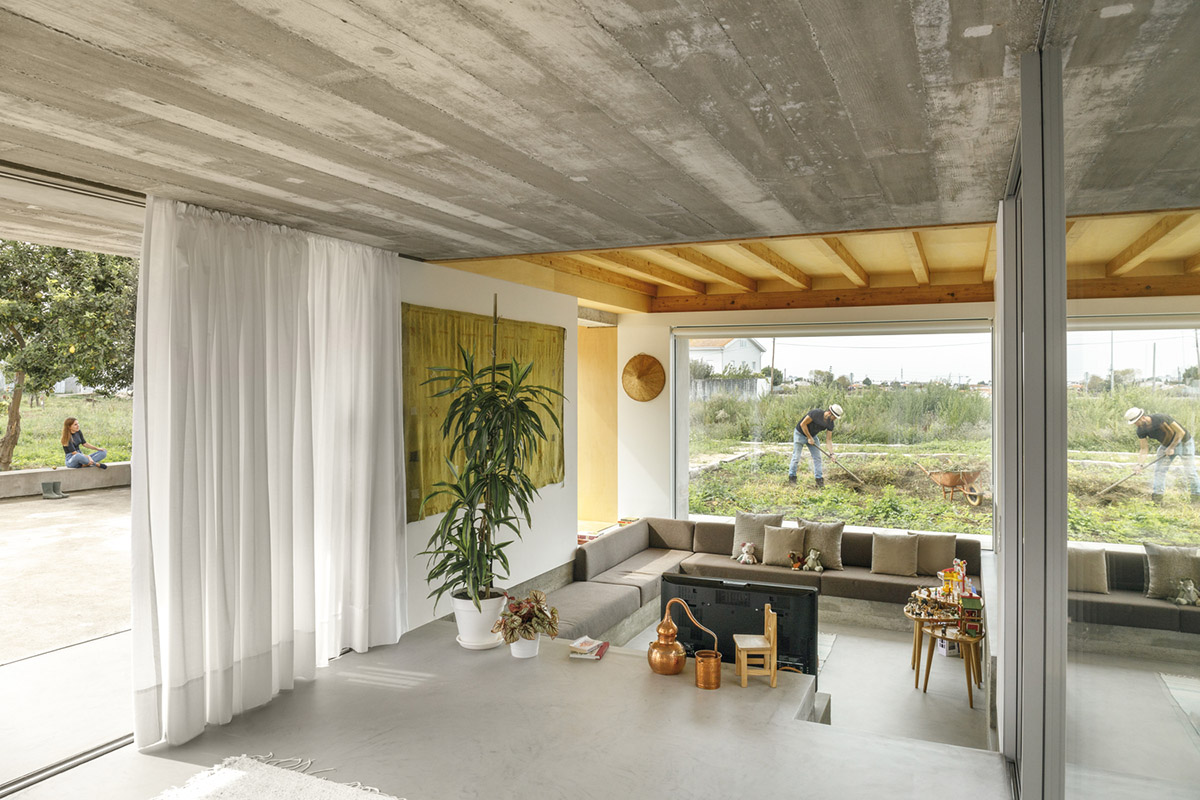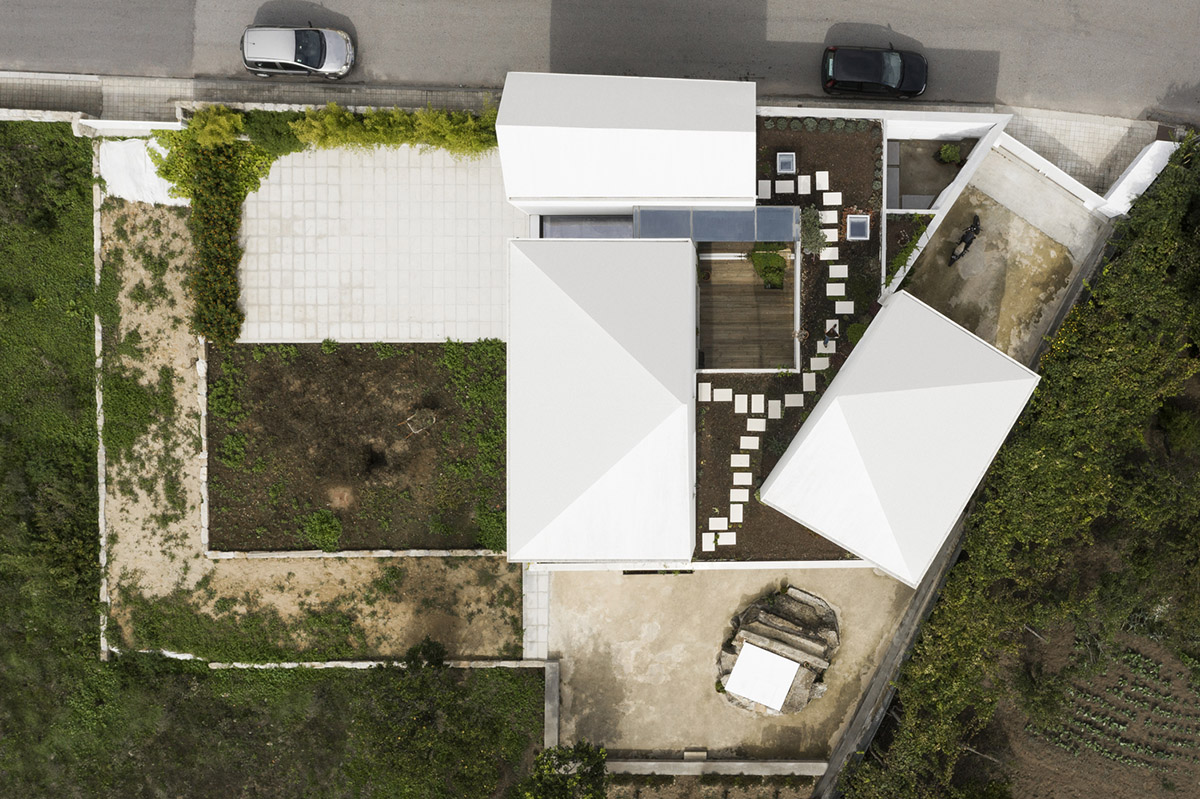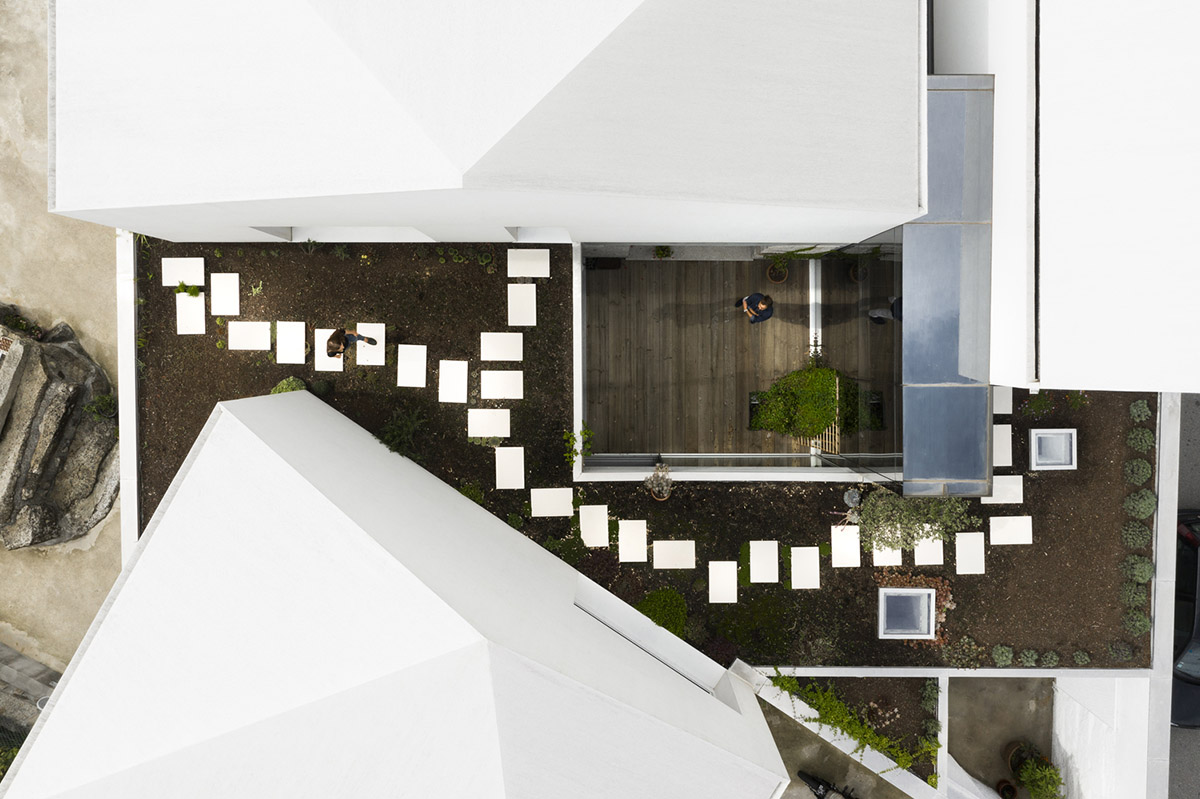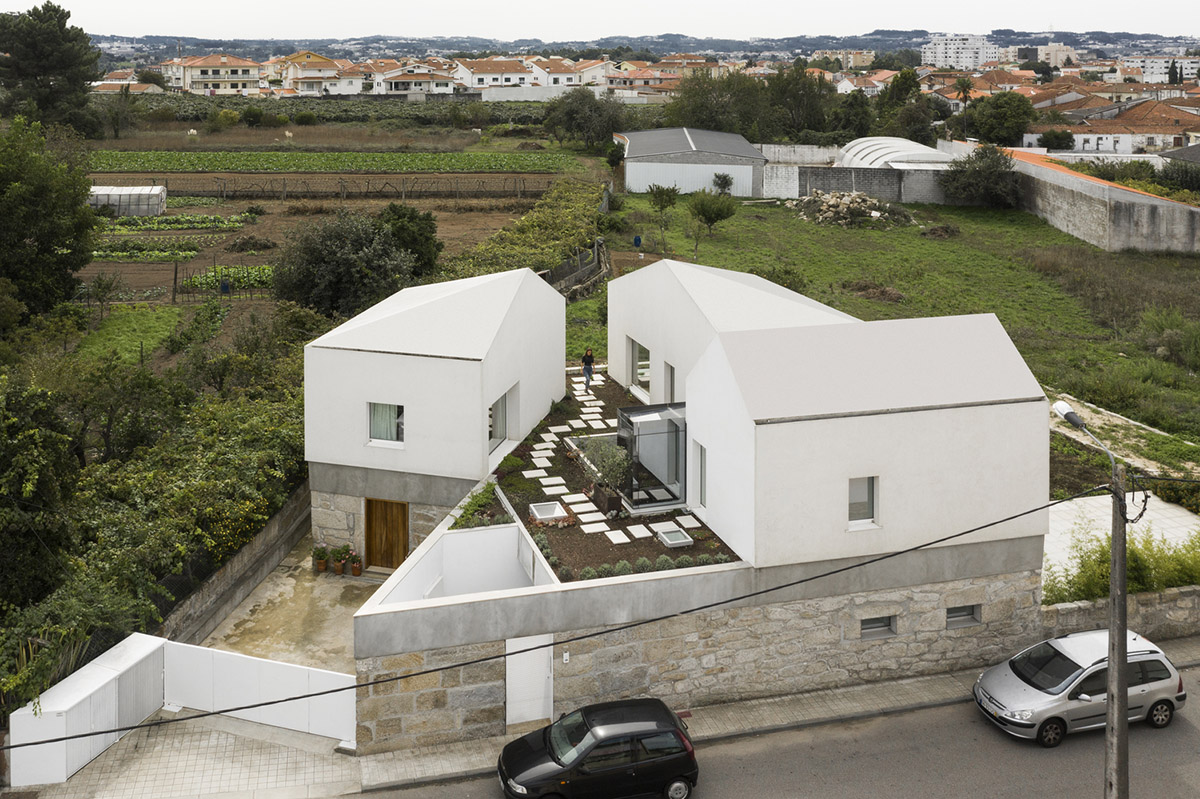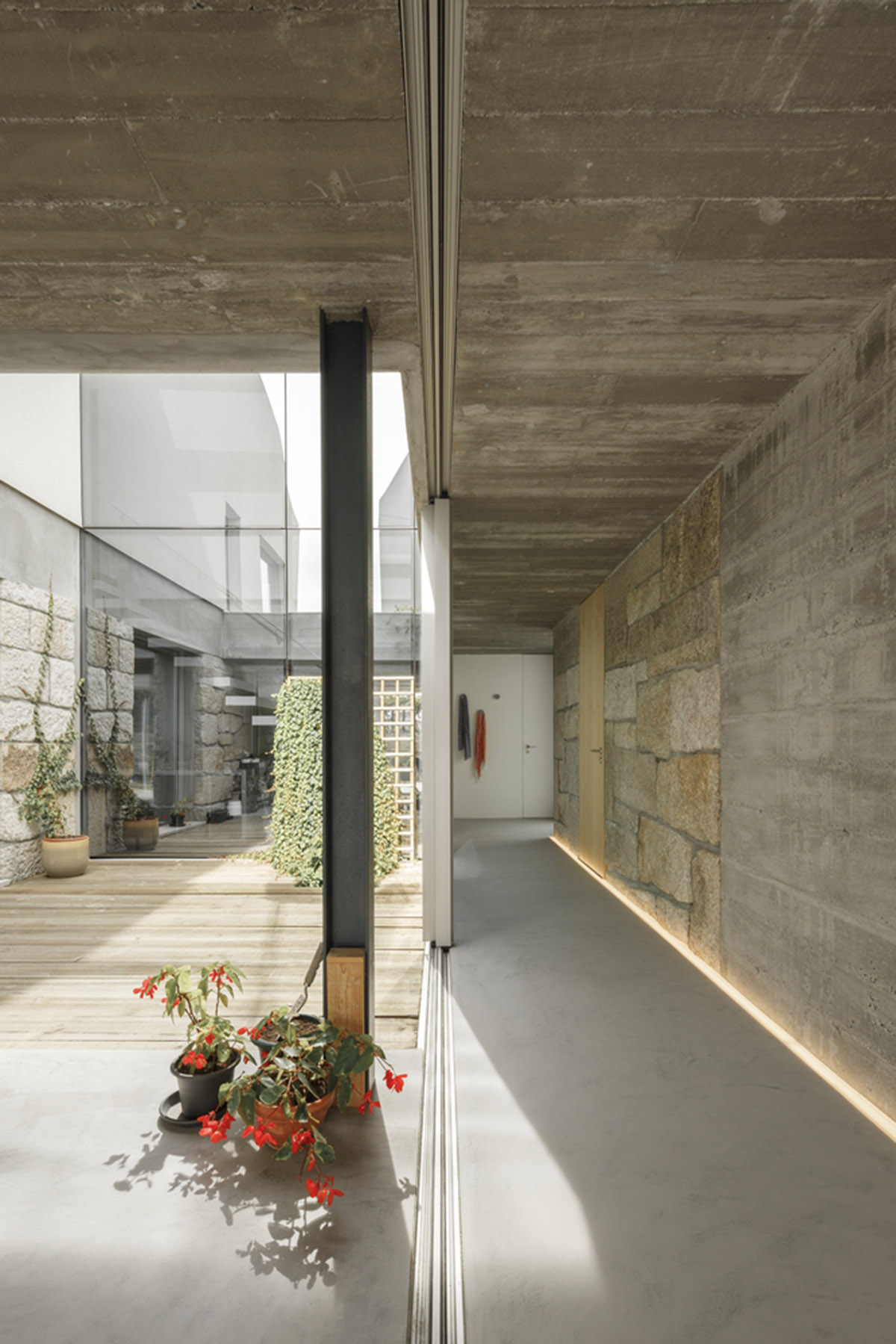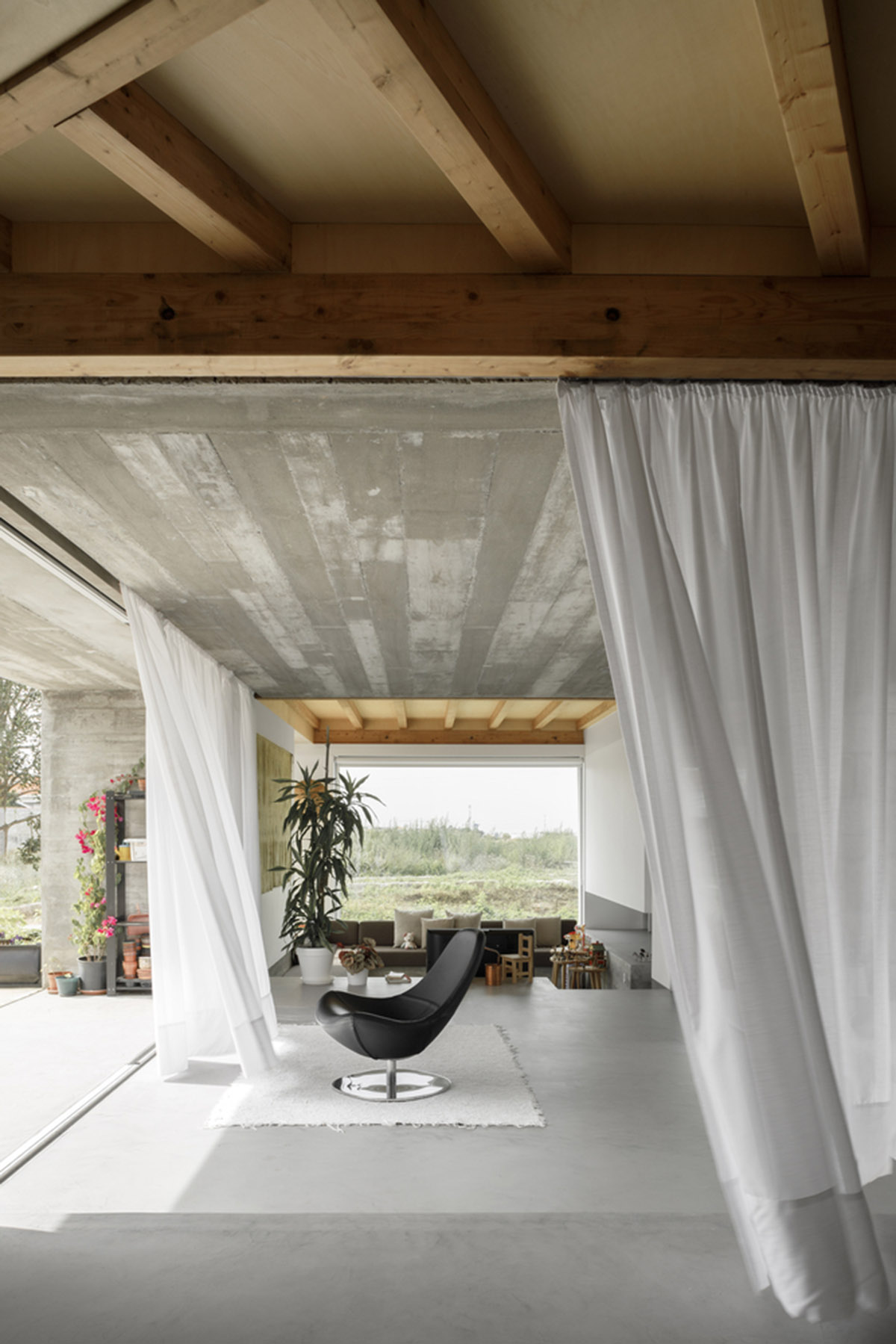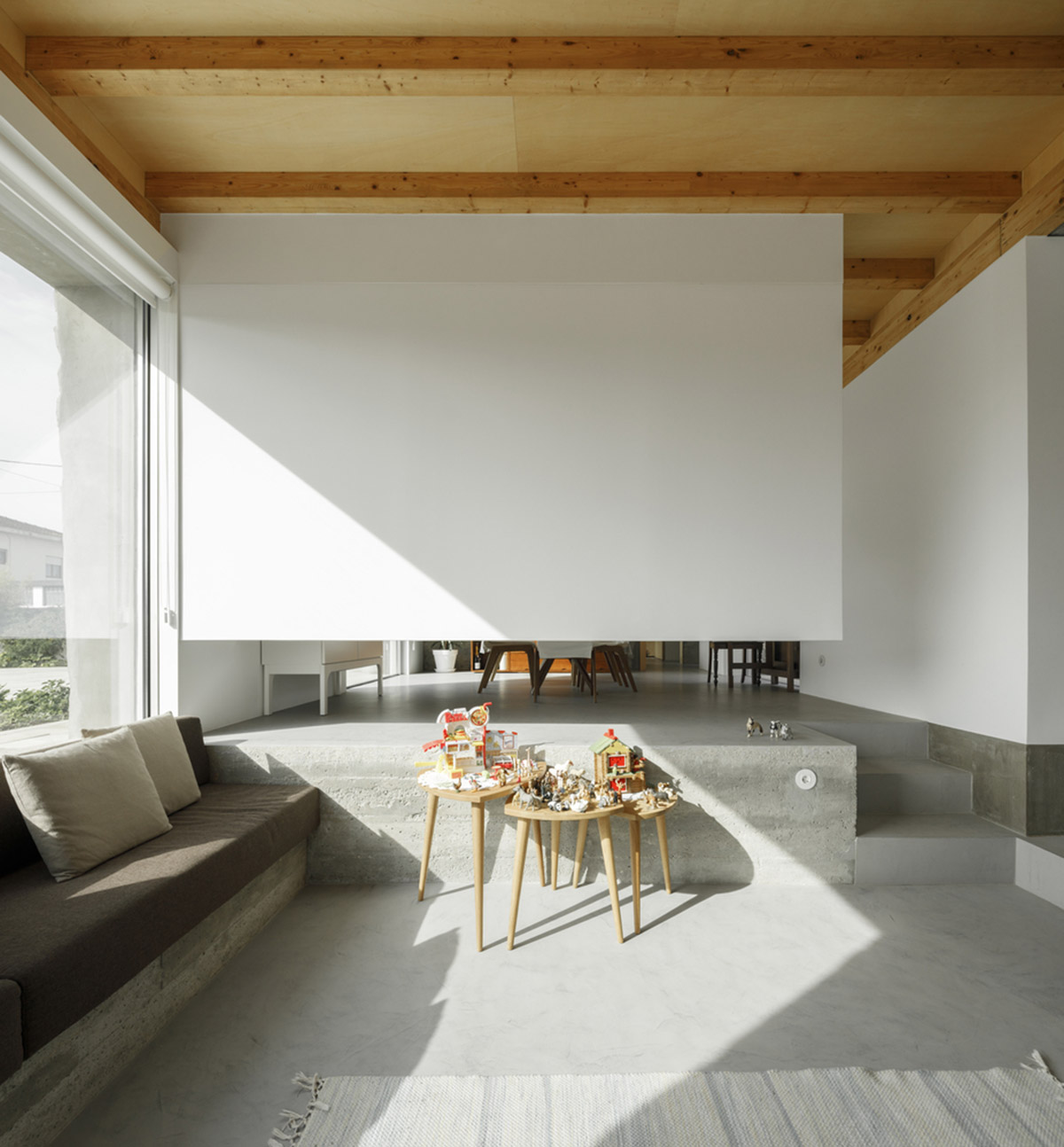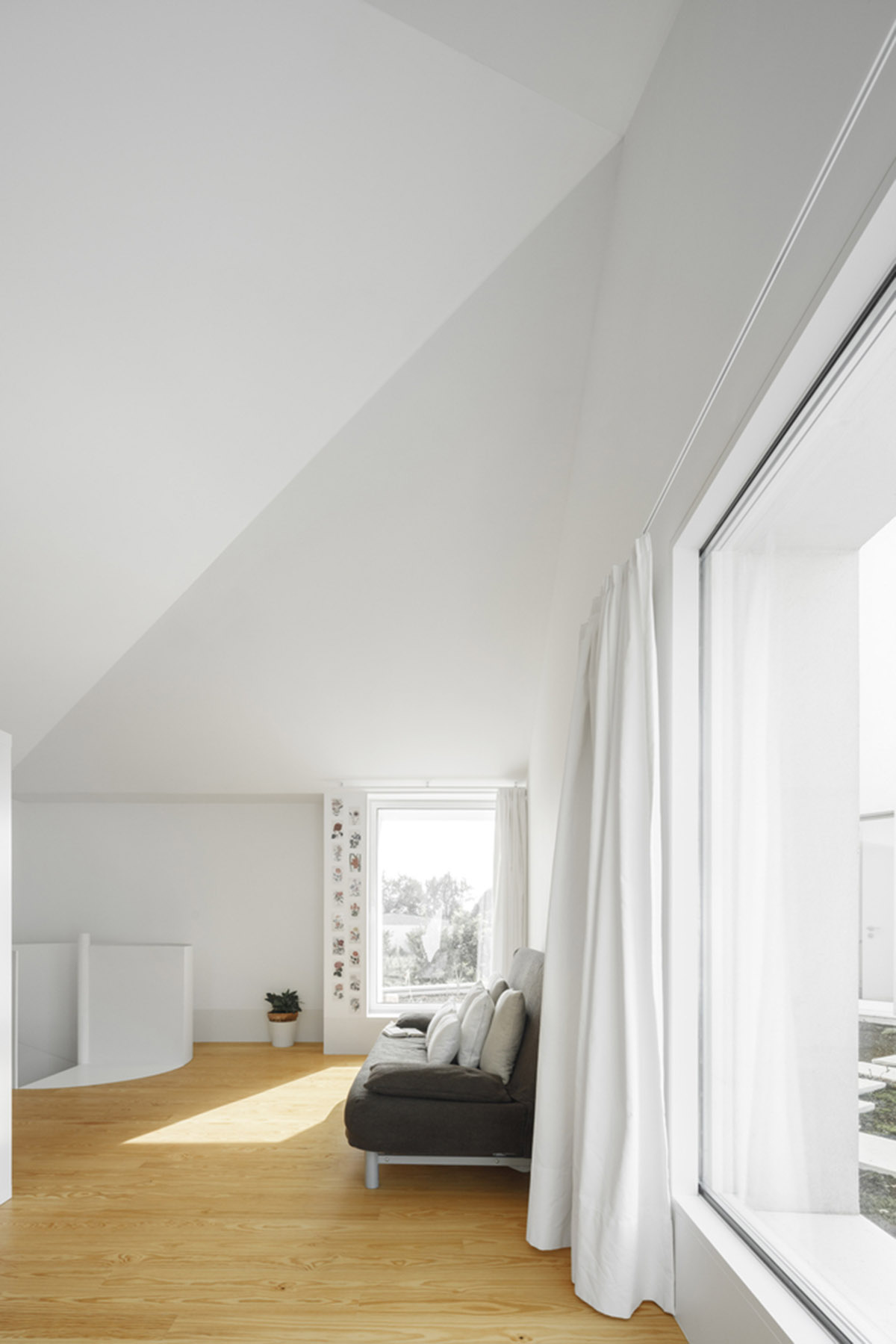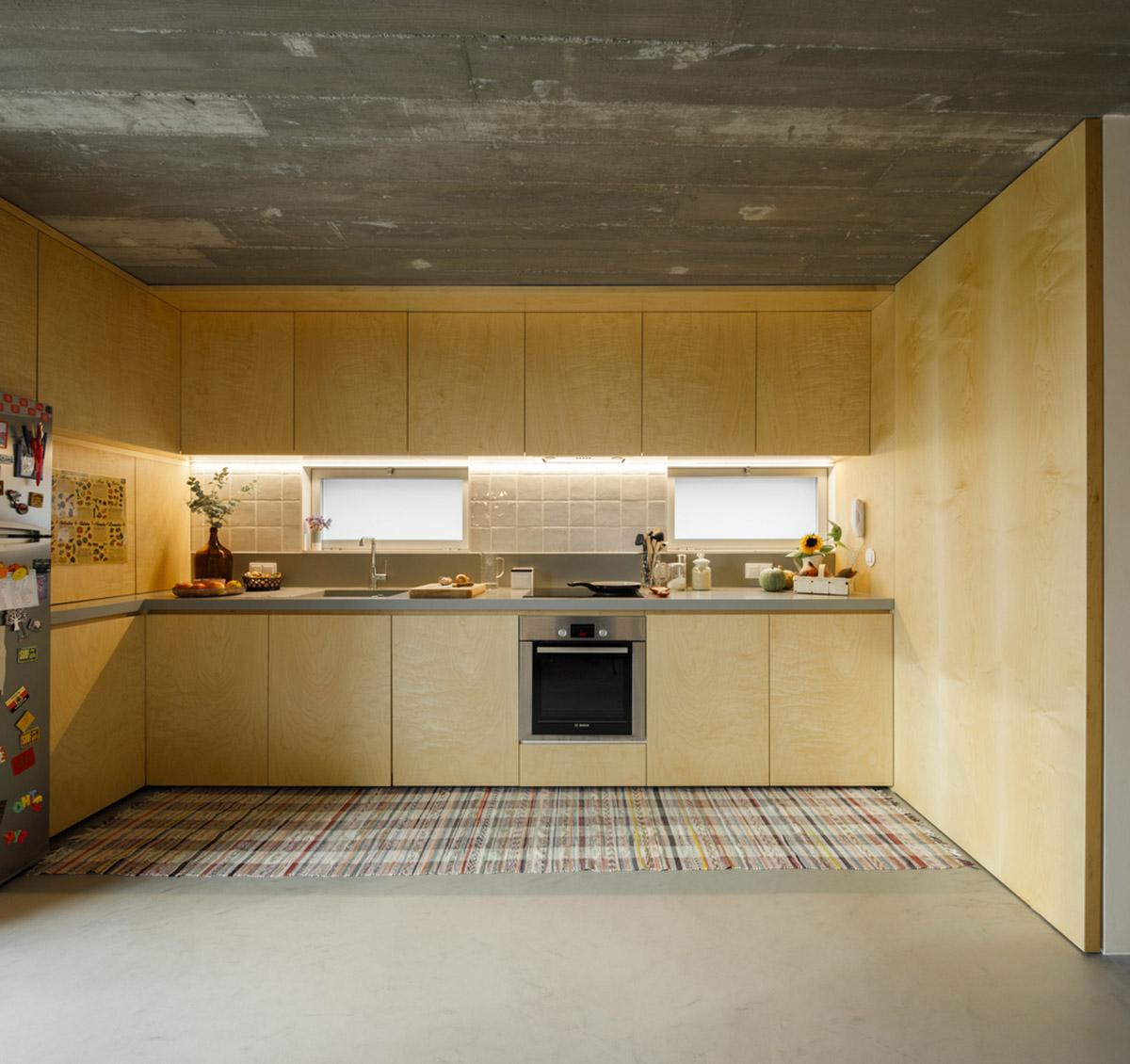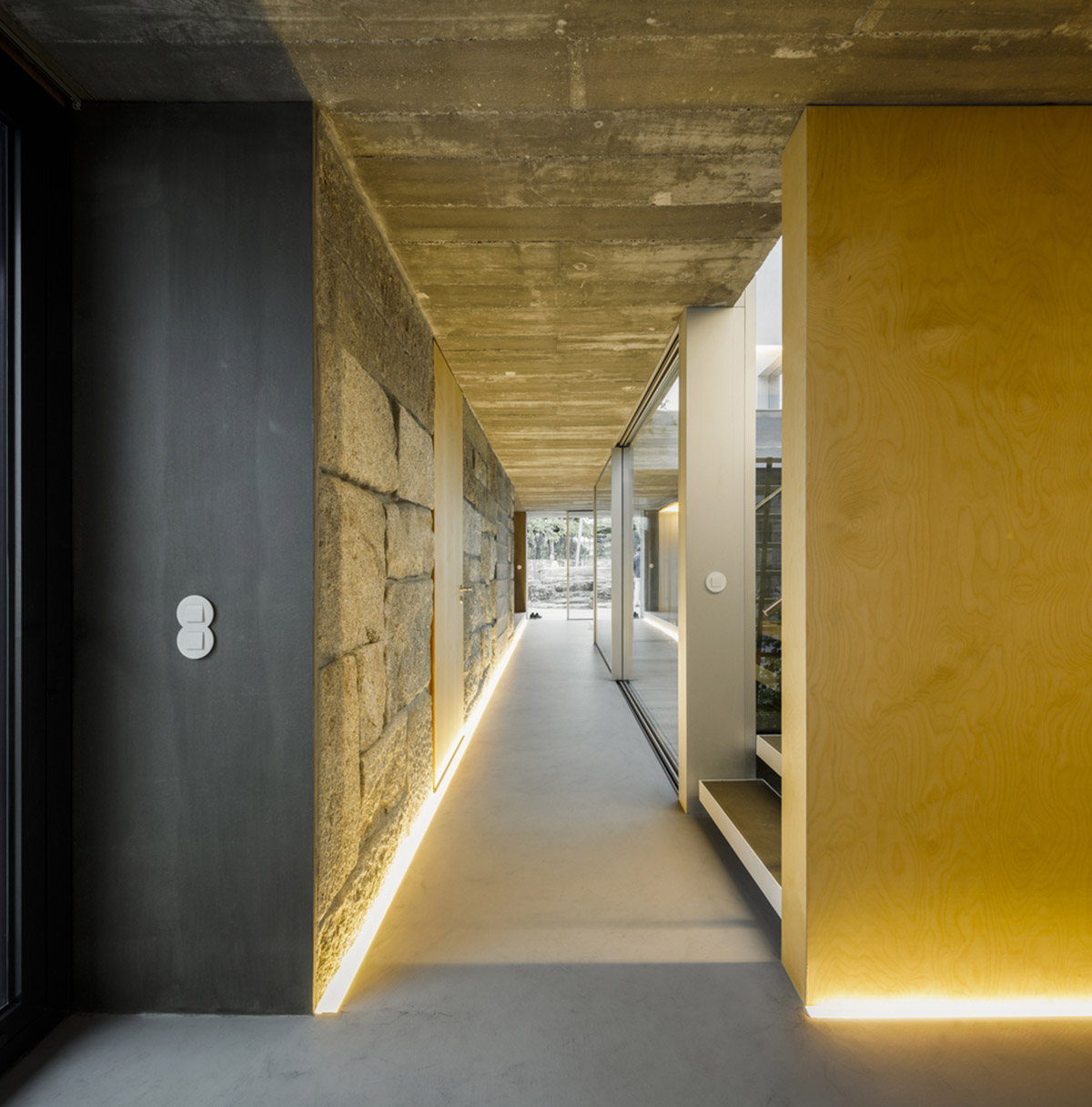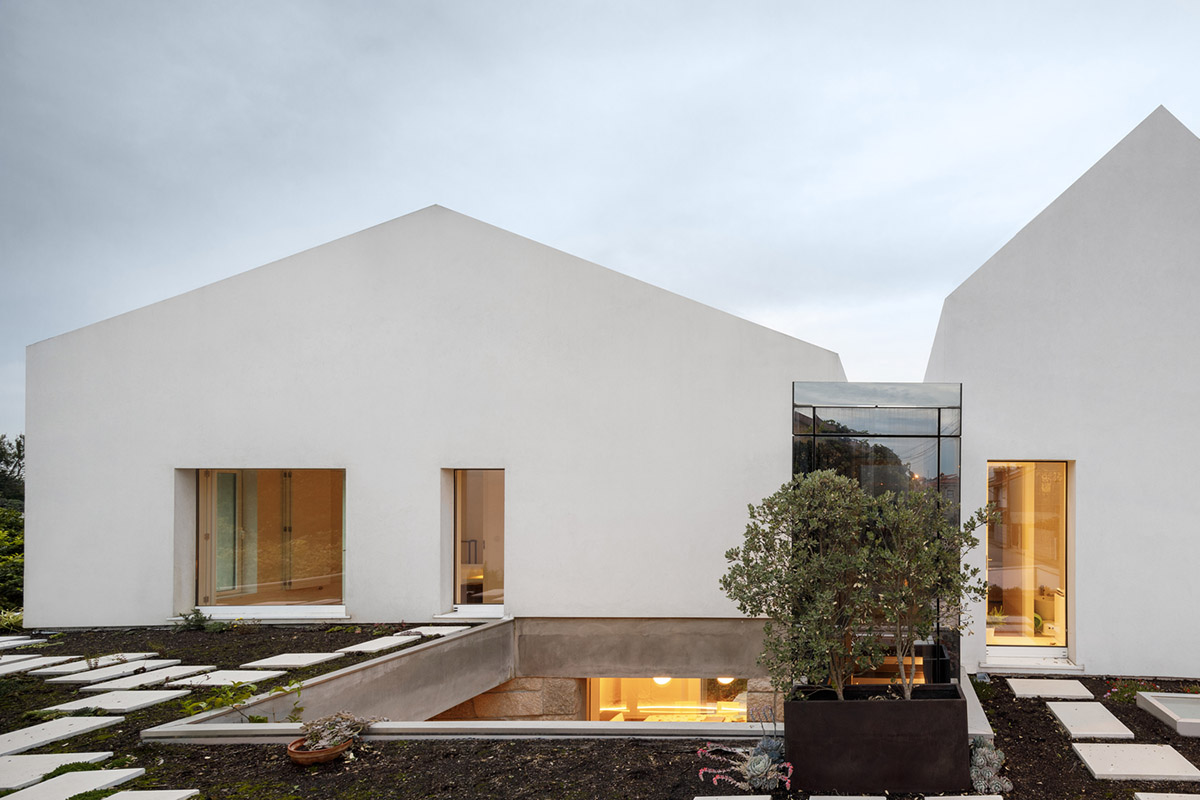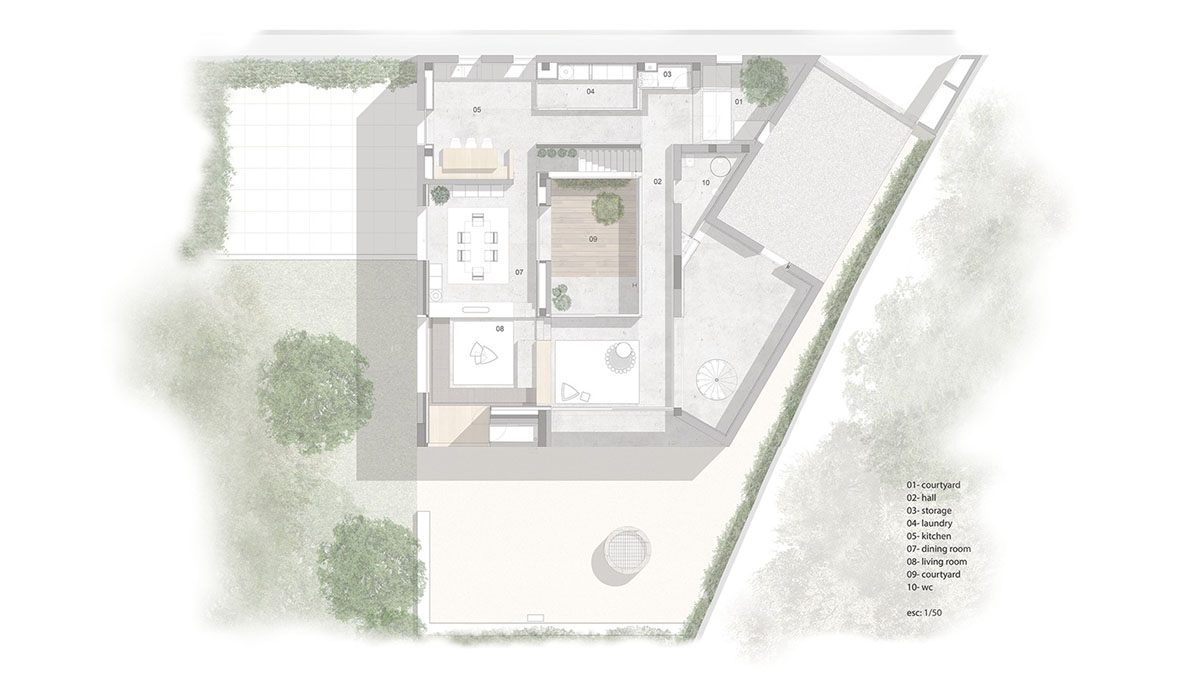 Ground floor plan
Floor plan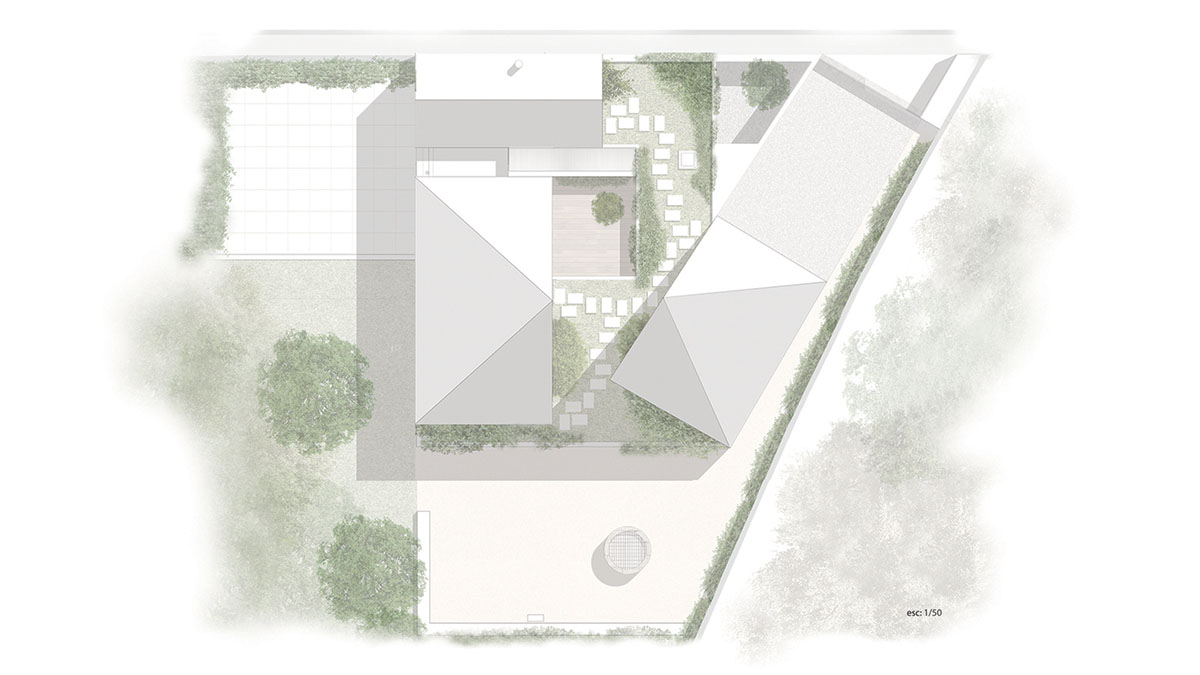 Roof plan
Section
Project facts
Project name: Rio House
Architects: Paulo Merlini Architects
Location: Portugal
Size: 350m2
Date: 2020
All images © Ivo Tavares Studio
All drawings © Paulo Merlini Architects
> via Paulo Merlini Architects