Plan Architect built gridded hotel that features cave-like entrance in Thailand
Bangkok-based architecture practice Plan Architect has completed a hotel that features wavy gridded skin and a cave-like entrance facing a super green space in Khet Bang Rak, Thailand.
Named Sindhorn Kempinski Hotel, the 70,000-square-metre building owned by The Crown property company, has been designed as one of the masterpieces building in Sindhorn Village.
The site is located on Langsuan road, flanked by two high-rise buildings and the main green area of the project known as "super green". As a representative of the wellness city hotel, in the welcoming area, the architects followed a specific design approach to interact with the frontage green area, opening up distinctive recreational space and garden view terraces.
"These will make the guests feel intimate and being a part of nature," said Plan Architect.
As the studio highlights, creating an undulating geometry of the building provides various dynamic spaces to the ground floor and privacy to the guestrooms.
The building is characterized with an exposed concrete grand tunnel. Built from a gigantic vault on the ground floor, this vaulted entrance acts as a welcome area that secludes itself from the outside.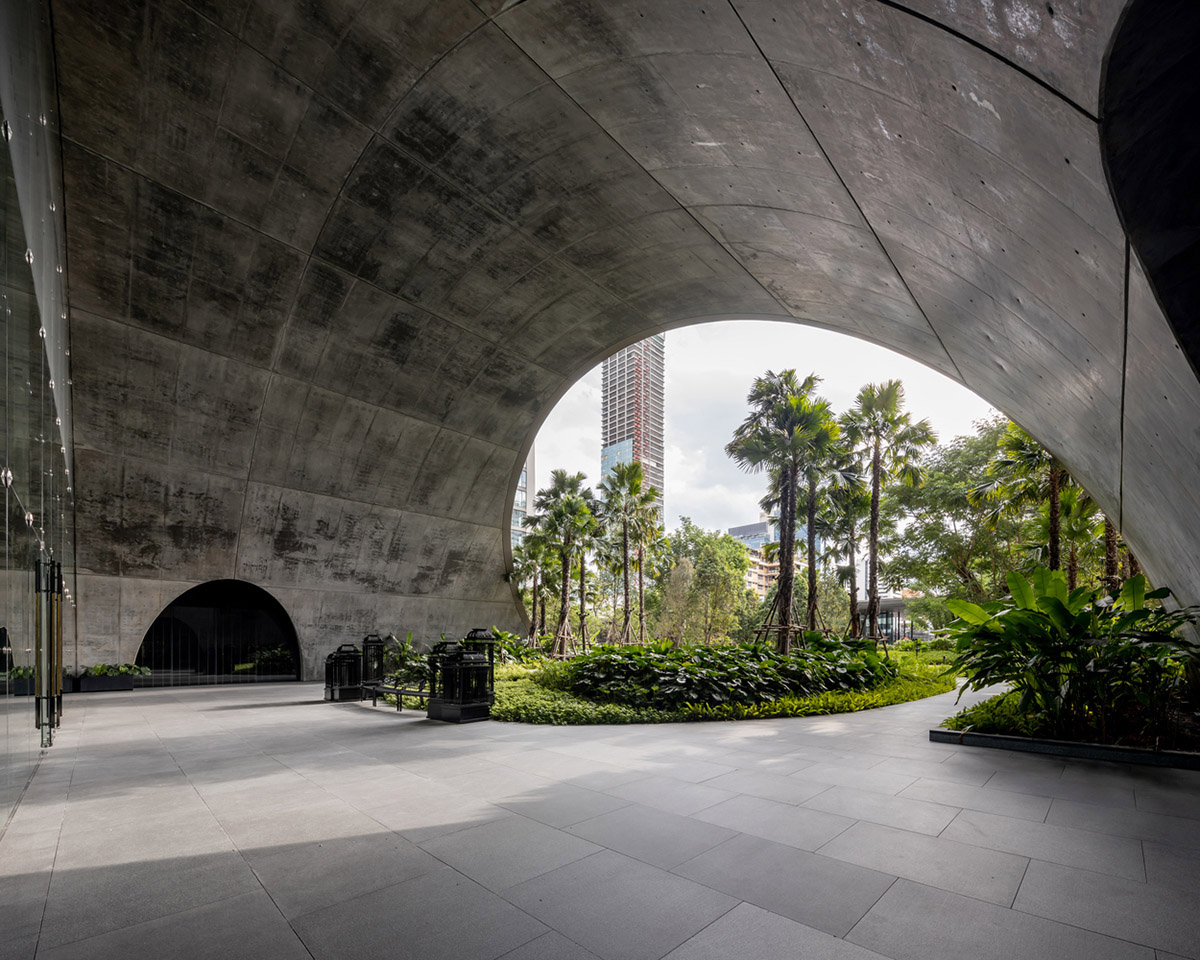 "It creates its distinctive atmosphere, and represents itself as the main entrance gate of the Sindhorn village," according to the architects.
The tunnel also enhances the continuity of green areas around the building. For the outer appearance of this hotel, the architects used the brown monotonous color that is painted to harmonize this building to the surrounded one and to compatible with green nature.
A single-loaded corridor creates an enormous interior atrium within the building, this corridor allows natural light to get into the internal public space.
"A ventilation system is the highlight feature of this building," added the firm.
"It's switchable, open to let the fresh air in by passing through the gigantic vault and ventilation doors or close to prevent from the outside hot air and run by the supported air-conditioning system."
On the top level of the building, there is a subtracted piece shaped by a circle shape to make the interior atrium gain more natural light.
The architects placed the mirror bowl-like shape panoramic view swimming pool and the other hotel facilities on the 9th floor, which is the middle of the building, so the guests can easily get access both from the low zone and high zone.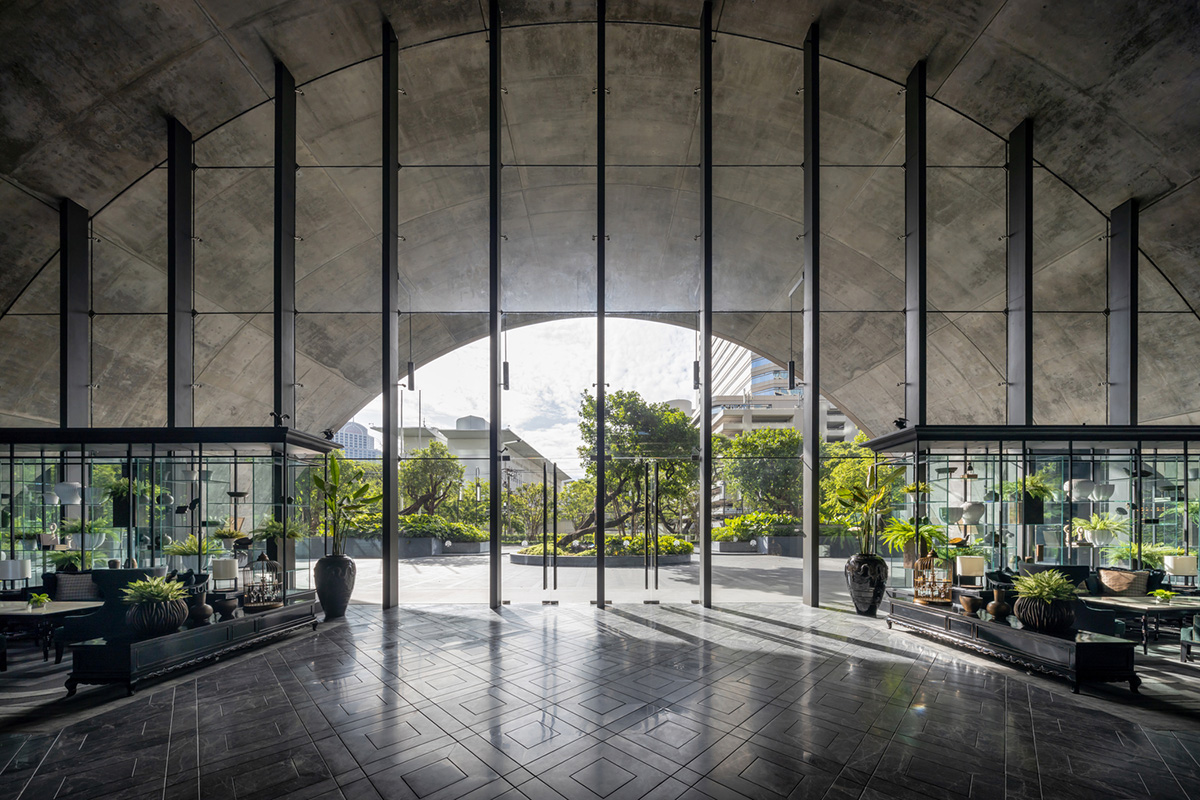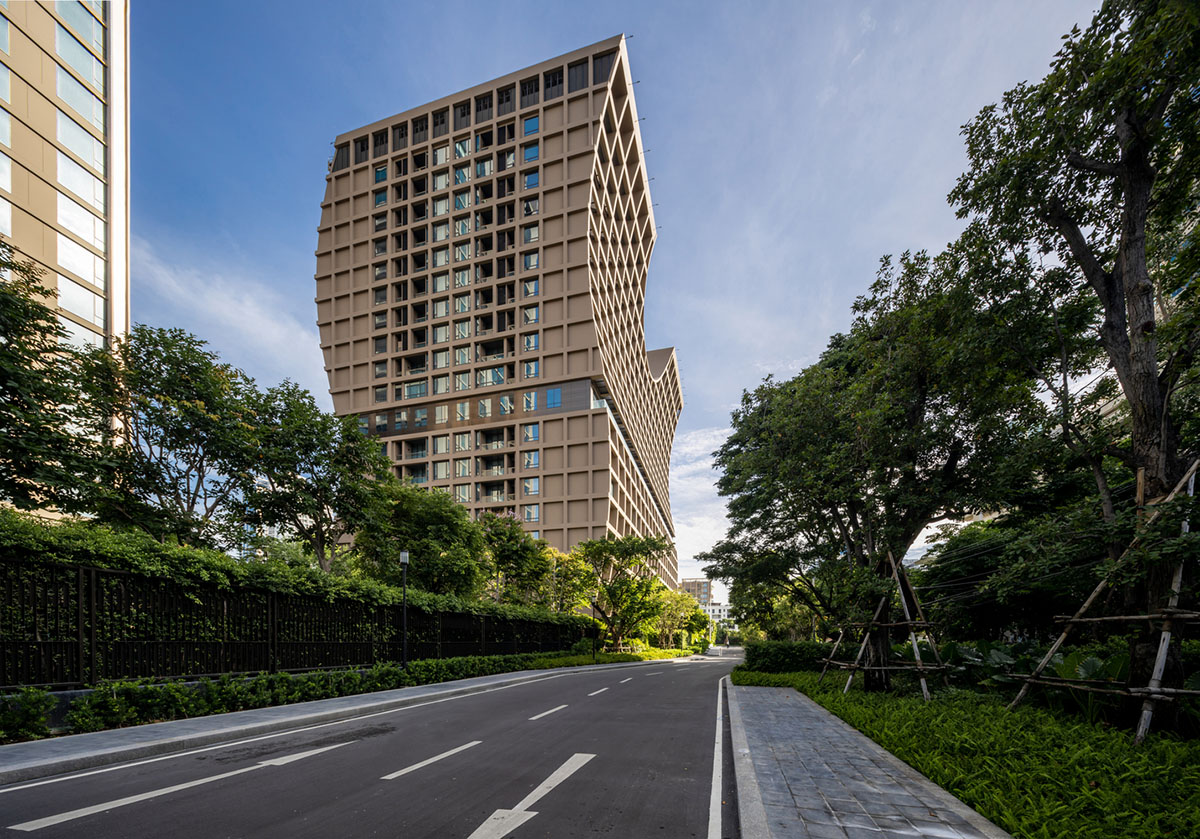 Ground floor plan
2nd floor plan
5th floor plan
9th floor plan
Roof floor plan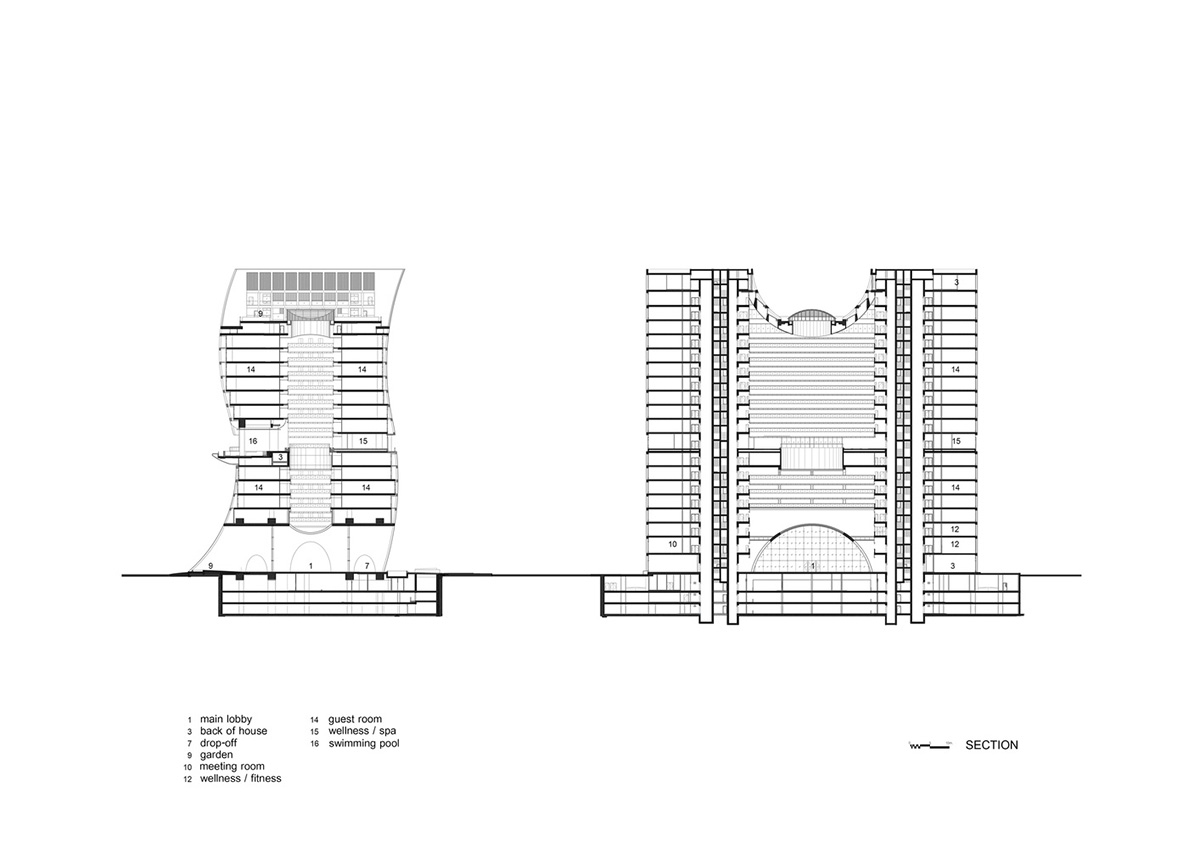 Section
Elevation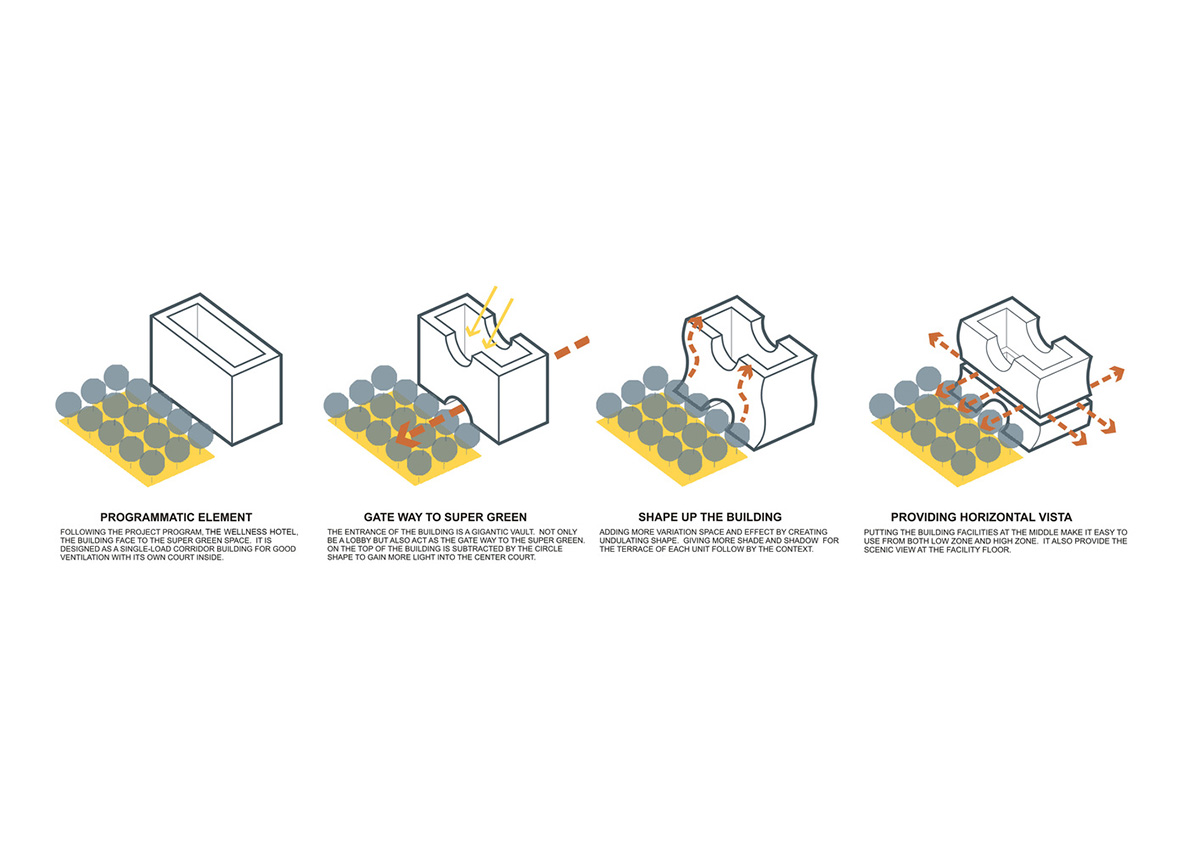 Diagram
Diagram 2
Project facts
Project name: Sindhorn Kempinski Hotel
Architects: Plan Architect
Size: 70,000m2
Location: Langsuan Rd., Bangkok
Date: 2020
Design Team: Sinn Phonghanyudh, Wara Jithpratugs, Paveen Rojchanavisart, Ponlawat Trakulwattanakit
All images © Ketsiree Wongwan
All drawings © Plan Architect
> via Plan Architect