GAD Foundation announces Tree House Park Design Competition for Young Architects
GAD Foundation has announced the Tree House Park Competition, calling on young architects to envision tree houses in daily urban life as a new typology bringing man and nature closer together. The competition promotes new urbanism for nature, activity and public space.
Istanbul based-GAD Foundation, the organiser of the competition with partners Ege Yapi and Casper Computer, offers a total prize of $15000 in awards and $8000 to the winning design and the opportunity to build the proposal.The design project selected 2nd will be awarded $4000 and 3rd will be awarded $2000.
The competition launched January 2021 requires registration with a "Statement of Intent" and portfolio due March 15, 2021. Design proposals need to be submitted by April 1, 2021. Award winners will be announced on May 15, 2021.
Site
Brief
The "Tree House Park" competition seeks to extend design insight into architecture embedded and in harmony with the natural world with trees and tree habitation as the focus of ecological design.
This competition proposes generation of architectural ideas also for outdoor activities for a forested area that could also be suitable for implementation in protected green areas throughout the city of Istanbul as an example of the conservation of nature within cities at a global scale. Interaction and activity with and in natural envi- ronment is a key focus of the competition.
Site
Site
Jury
The Jury consists of architects focused on ecological building, treehouse architecture and environmental sustainability.
WINKA DUBBELDAM, Architect and Professor
Winka Dubbeldam, MArch MS-AAD, is a seasoned academic and design leader, serving as Chair and Miller Professor of Architecture at the University of Pennsylvania Stuart Weitzman School of Design, where she has gathered an international network of innovative research and design professionals. She is the founding partner of New York base architecture practice Archi-Tectonics.
GOKHAN AVCIOGLU Architect
Gokhan Avcioglu completed his education at the Konya Selcuklu University Department of Architecture. He is the Principal and Founder of the architecture practice Global Architectural Development in Istanbul, established in 1994. In 2014, he founded the GAD Foundation to conduct research and development on architecture and urban culture.
CHRIS PRECHT, Architect
Chris Precht is the co-founder of architectural studio Precht. After training at University of Innsbruck, Technical University of Vienna and teaching at the Institute of Experimen- tal Architecture, he established Precht in the mountains of Austria with Fei Precht where they live and work.
DAVID BASULTO, Founder and Editor in Chief of ArchDaily
David Basulto is a graduate architect from Pontificia Universidad Católica de Chile (2006). He is the Founder and Editor in Chief of ArchDaily, and its global sites in En- glish, Spanish, Portuguese and Chinese.
ANDREAS WENNING, Architect
Andreas Wenning of tree house architecture expert practive Baumraum from Bremen, Germany has a unique architectural style that has made him one of the most technical and innovative architects in the treehouse field globally.
Competition for Young Architects, Two Phases
The competition will be organised in two phases and is open to all young architects 30 years of age and under who seek to explore the ecological possibilities of architecture for the 21st century. Competition registration is free.
1st Phase
The 1st phase will require entrants to submit a "Statement of Intent" of 500 words or less and a portfolio of relevant work due on March 15, 2021. Entrants can register individually or in groups. Those entrants registering as a group will need to submit one consolidated portfolio representing their group with a group name.
2nd Phase
The 2nd Phase will start on April 1, 2021 with the publication of the 10 finalists chosen from the first phase. All finalists will be awarded a Casper VIA L30 Tablet Computer. The Jury will select a winning scenario to be awarded the $8.000 main prize and invitation to build. Two other projects will be awarded $4000 for 2nd prize and $2000 for 3rd prize each for innovative design ideas that add to the improvement of urban life.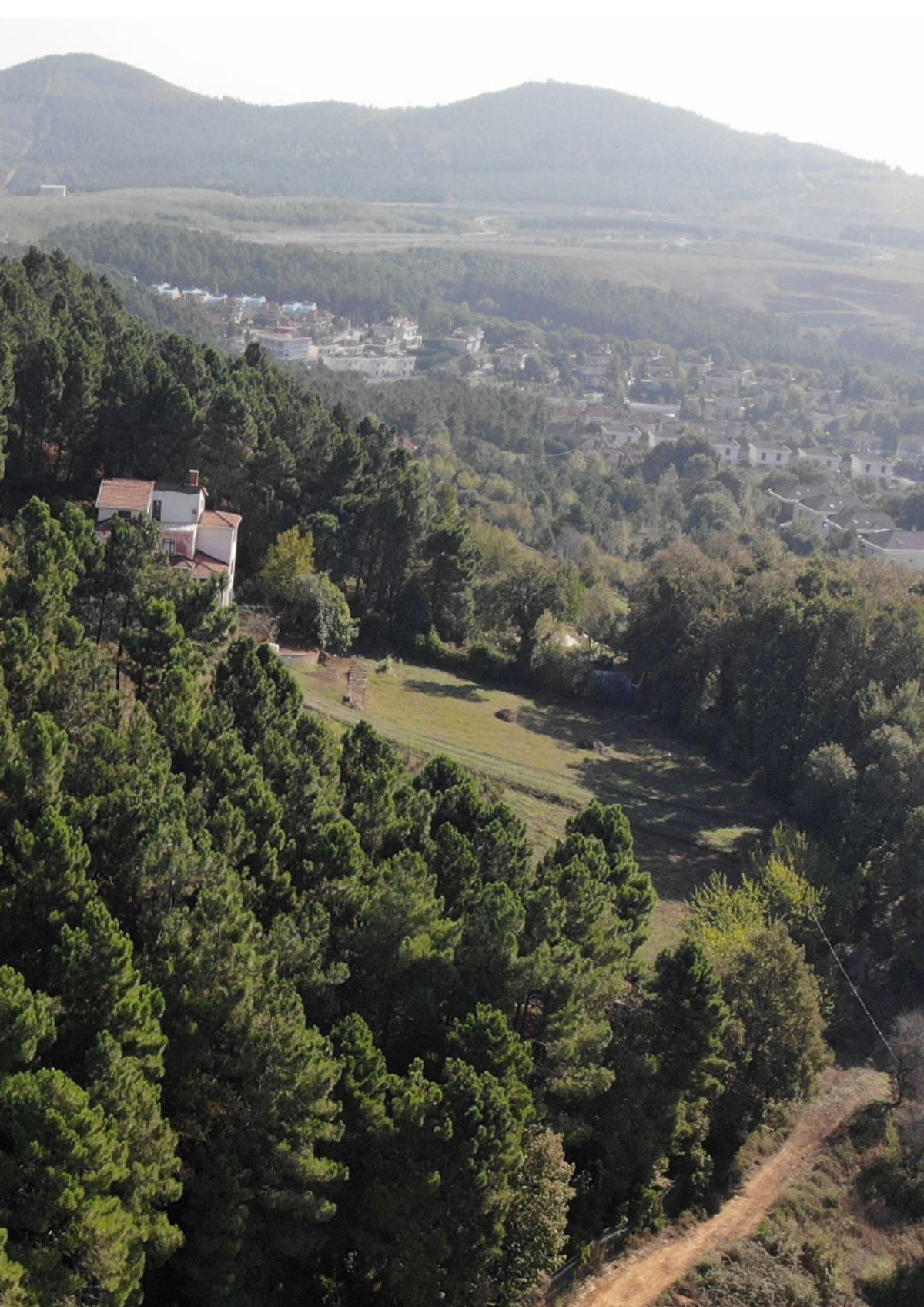 Location
The competition is set in a 19.250m2 site in Istanbul, Turkey, in a forested area in the dis- trict of Cekmekoy, a low density residential zone on the Asian side of the city. It is home to 265,000 of Istanbul's 15.5 million residents and has witnessed rapid urban growth in the 2000s and 2010s. Cekmekoy is today a mix of low and high-density housing but also contains natural areas with wildlife and indigenous forest. The competition is organized by GAD Foundation in partnership with Ege Yapi and Casper Computer. The partners are stakeholders in sites neighbouring the competition site and are invested into improving the surrounding areas for the benefit of the public at large with the cooperation of local government and agencies.
The GAD Foundation
The GAD Foundation located in Istanbul, Turkey works to positively affect practice and theory with a focus on education, society and their intersection in architecture, politics and urban development. The GAD Foundation team organizes workshops, arranges in- ternships, curates exhibitions, creates student exchange programs, writes and publishes books, engages architectural figures with students and society.
All images courtesy of GAD Foundation
> via GAD Foundation