Tabdeel spearheading cycling culture in Egyptian cities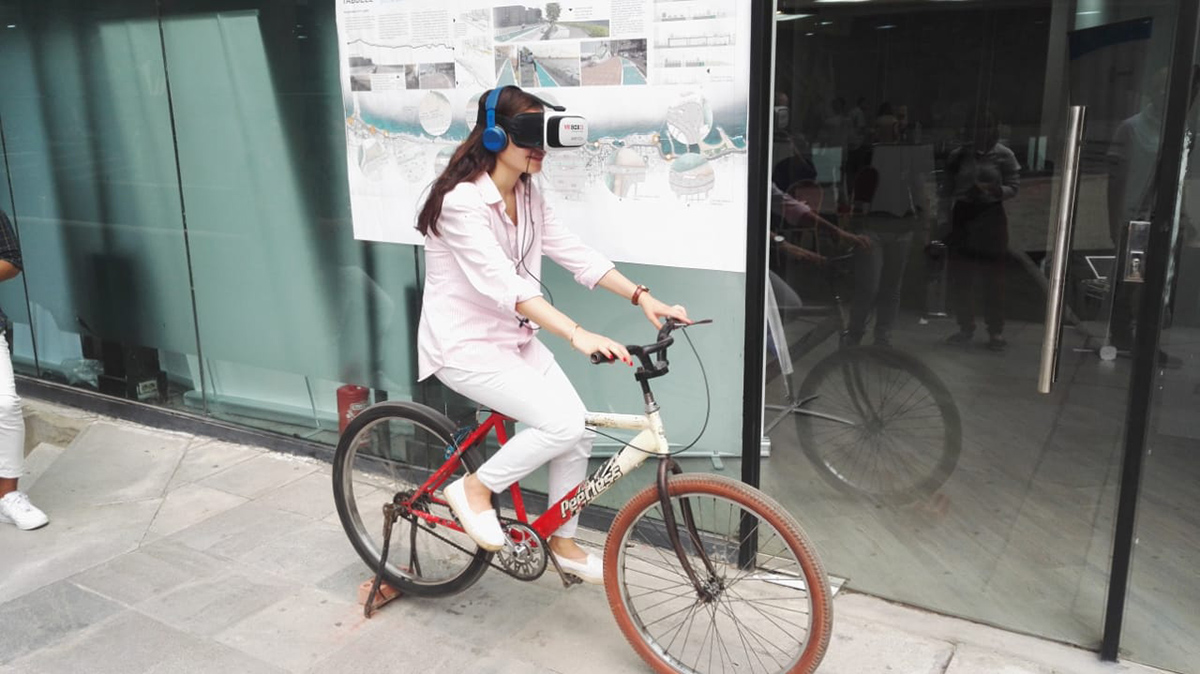 Mobility is thought of as an integral part of city planning. The availability of various and well–developed modes of transportation and infrastructure is one of the factors that ease the accessibility capacity to several city destinations. Accessibility is associated with an array of economic and social opportunities in the city. In line with the concept of sustainability, there is a constant search for eco-friendly modes of transportation. Nevertheless, in Egypt, the number of vehicles licensed through the end of 2016 accounted for 9.4 million, state news agency MENA reported. According to the report issued by CAPMAS, 3.2 million are registered as vehicles (34.5 percent) in three main governorates, 3.1 million (32.9 percent) in Lower Egypt governorates, and 2.8 million (30 percent) in Upper Egypt governorates. The bulk share of these vehicles was private cars, amounting to 4.3 million (90.9 percent of all licensed cars). In 2019 Egypt's No of Registered Vehicles: Private Cars data was reportedly increased to be 5,238,260.000 Units.
Currently and in light of global sustainable development goals, some countries have resort to a trend towards affordable, healthy, and eco-friendly transportation alternatives such as cycling. Based on the worldwide cycling index from partner Eco-Counter, cycling has been used for commute than for leisure. An increase of 6% bicycle usage from 2017 to 2018 has been perceived.
In a vehicle-centered country, Heba Mousa, an architect, has been disseminating the cycling culture in Egypt through an initiative called Tabdeel. The initiative has a recognizable impact in blueprinting cycle-oriented mobility designs for a more sustainable urban environment.
In this interview, Tabdeel spoke to WAC's Egypt Country Reporter Asmaa Kamaly about their initiative, mission, their works, and inspiration behind their works.
Heba gives a brief on Tabdeel to the prime minister
Read the full transcript of WAC's interview with Heba Mousa of Tabdeel below:
---
Asmaa Kamaly: Your initiative (pedaling or Tabdeel) is working on the promotion of the cycling culture, why is it important to consider cycling as a means for mobility or mode of transportation?
Heba Mousa: The need for better mobility is growing every day as our cities grow more populous and denser. Cycling, as a mode of mobility, is space and speed efficiently. The plot needed to park one car can take up to 10 bicycles and the space that can be used as a car lane can take up to 2000 cars/ hour with an average occupancy of 1.5 Persons each (according to the Egyptian average) while taking up to 12000 persons on bikes in the same duration if turned to a dedicated cycling lane. The space saved from the reduced dependency on motorized traffic can give us backspaces for greenery, recreation, housing, and basic services that were pushed outside the city due to lack of space. This only shows how much we could gain in terms of space, but the improved quality of life goes beyond that if we speak of the cutting air and noise pollution, improved physical activity, and reduced stress levels if we embed cycling in our everyday lives.
Asmaa Kamaly: In Egypt, cycling is not widely recognized as a mode of transportation, why is that from your point of view?
Heba Mousa: Decades of planning cities around cars gave motorized traffic the image of the dominant mode of mobility, and making the conditions less and less appropriate for cycling had pushed people who use the bikes to the sides of the roads, or to areas less hit by car traffic. This means that the few who are still using the bike are under-seen and under-represented. and more and more people are shifting towards modes of mobility that are better served by their cities and the market.
Asmaa Kamaly: How long have you established this initiative?
Heba Mousa: Two years.
Asmaa Kamaly: Could you give a brief on the founding team and their background and how did you initiate your project?
Heba Mousa: Tabdeel was founded by four urban planners and architects who worked on cycling advocacy and planning in different cities in the Netherlands, Denmark, and Egypt. They came together to explore how to introduce cycling urbanism to Egypt and advocate for better cycling and walking urban environments.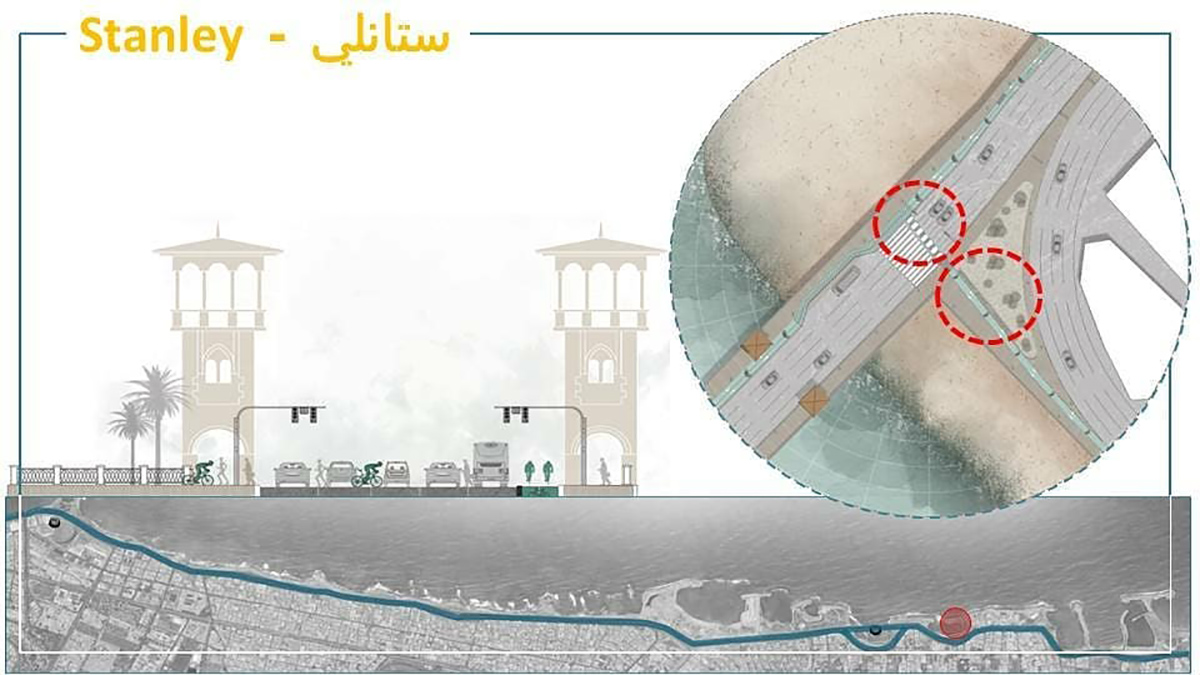 One of Tabdeel's plans for Alexandria.
Asmaa Kamaly: What are your key accomplishments? Could you list some points on this?
Heba Mousa: We proposed some infrastructure changes to two cities Cairo and Alexandria, which opened the door for the officials to initiate a dialogue on how to start implementing cycling infrastructure and who will benefit from it.
We conducted a number of workshops around Egypt to document the local cycling culture that still thrives in some cities (for example Assiut and Port Said). We initiated a community dialogue on the social topics related to cycling (namely gender, and class).
We are launching soon the first cargo-bike sharing in Egypt, which will be located in Cairo.
Asmaa Kamaly: What are the partnerships you had?
Heba Mousa: We organized projects in partnerships with Alexandria and Cairo governorate, Bibliotheca Alexandrina, Alexandria University, the Arab council for social sciences, Robert Bosch Stiftung, Med Dialogue for Rights and Equality (an EU funded program).
Asmaa Kamaly: Do you accept volunteers and if so, how many volunteers do you have?
Heba Mousa: No. Tabdeel as a company works only with paid staff.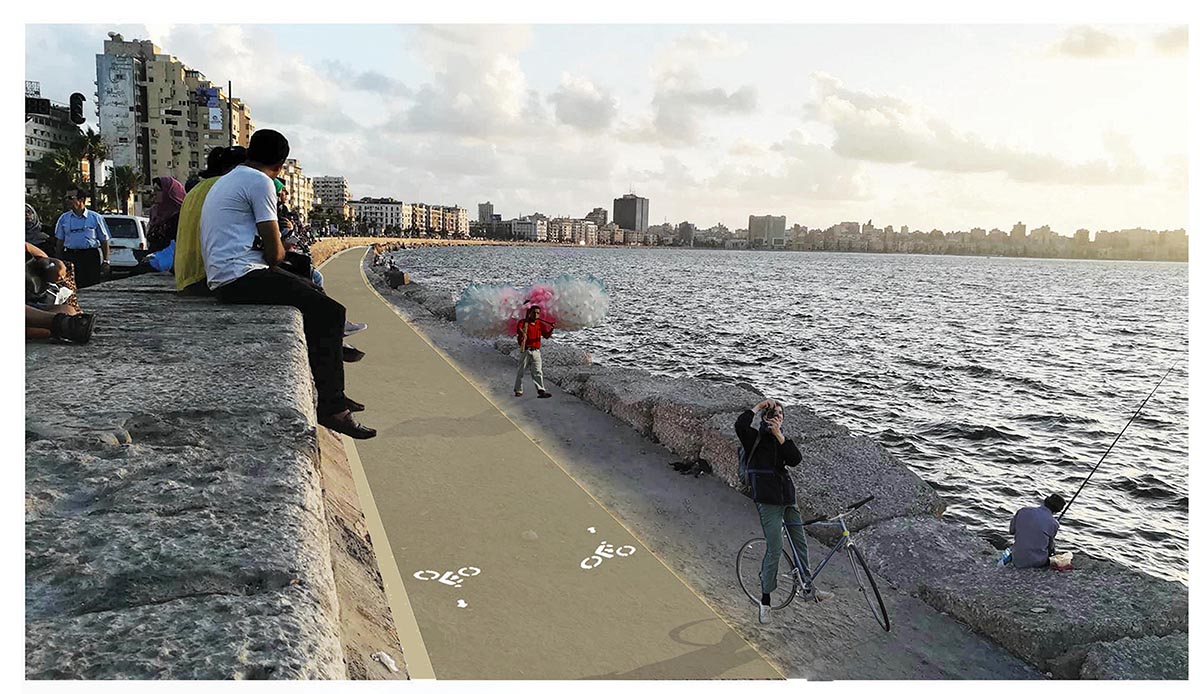 Asmaa Kamaly: What are the challenges you faced carrying out your activities?
Heba Mousa: The challenges that face urban development projects, in general, is normally around the finances and the long time it takes to undertake such urban interventions. During Covid-19 times, the question of allocation of resources is even more present in developing cities.
Asmaa Kamaly: How initiatives can be empowered from your perspective?
Heba Mousa: Empowering the community to participate in the ongoing dialogues about mobility and have their say in the urban development projects in their cities.
Asmaa Kamaly: What are your future prospects for the initiative?
Heba Mousa: We hope that soon we will see the Egyptian cities cycling-friendly and that the mobility mix would move towards greener options including active mobility (walking and cycling) and improved connections with public transportation.
All images courtesy of Tabdeel.