Studio A4 built community center featuring a bulbous-shaped gallery in Hungary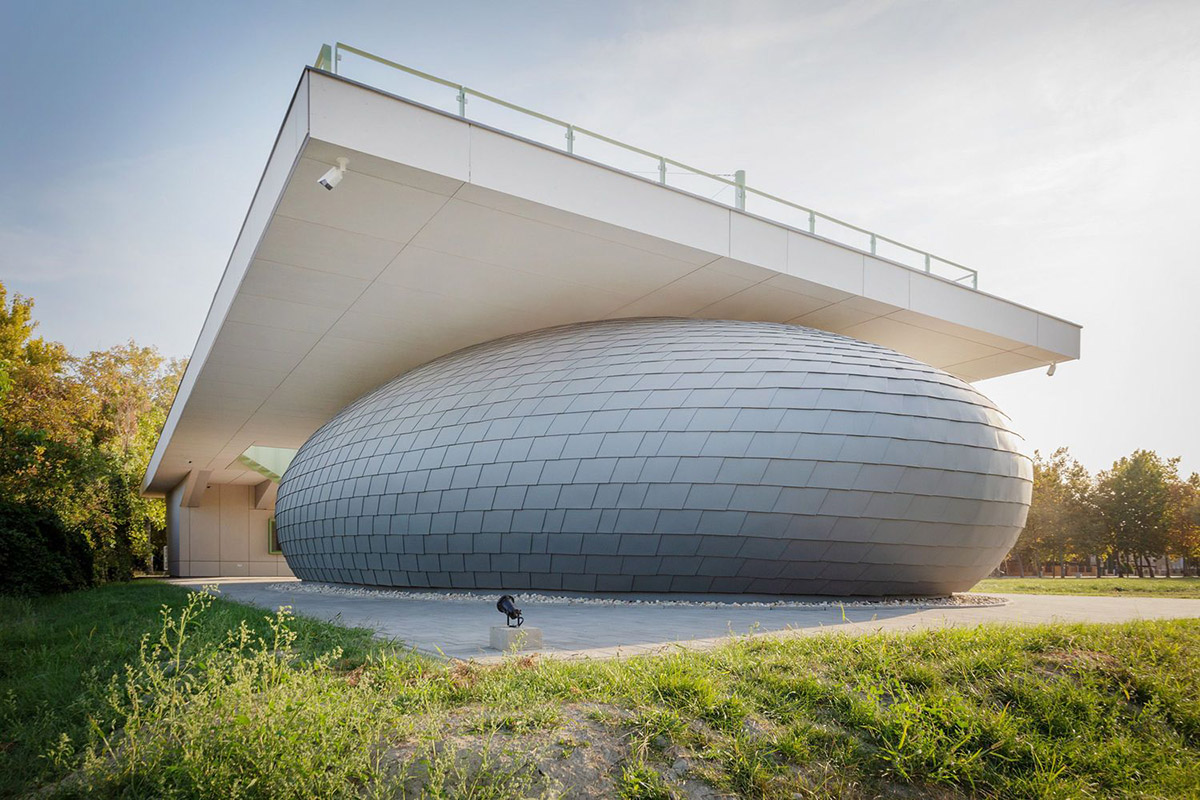 Hungarian architecture firm Studio A4 has built a community center featuring a bulbous-shaped gallery in Zamárdi, Hungary.
Named The Zam!, the 300-square-metre building is located in a village of Zamárdi with a population of 2000 on the shore of Lake Balaton, the largest lake in Central Europe.
The new community center proposes a playful volume, featuring a striking solid-void relationship and roof terrace that can be used in summer times by the local people.
Commissioned and built by the local government, the building was designed for the local community and it will be open to the public all year round.
In the summer vacation season, the building functions as an exhibition hall as well as a buffet with its terraces on the ground and first floor.
"There is a pleasant view from the roof-top terrace of the single-storey building of Lake Balaton, the beach and nearby tennis courts," said Studio A4.
"Throughout off season (spring, autumn and winter) the heated and cooled facility is open the local community can use."
The building accommodates meetings, smaller venues, as well as concerts, exhibitions. "Since the 1950s, the Balaton area has been a field of architectural innovations and experiments (port facilities, restaurants, etc.) in material use, form and function," added the firm.
For the volume of the building, the architects were inspired from this tradition to create this striking shape.
The building's outer shape refers with its bubble-shaped mass and metal casing to metal artifacts (pots, trappings, earrings) found near the site in a significant 6th-century (Scythian–age) cemetery. The Scythian–age objects will be showcased in the garden.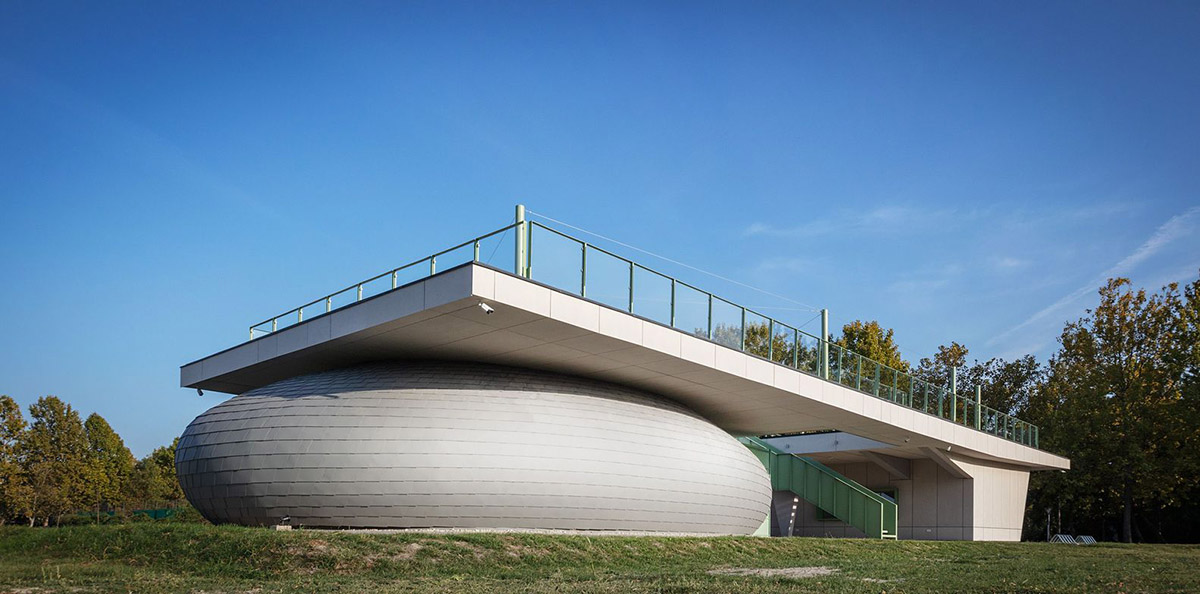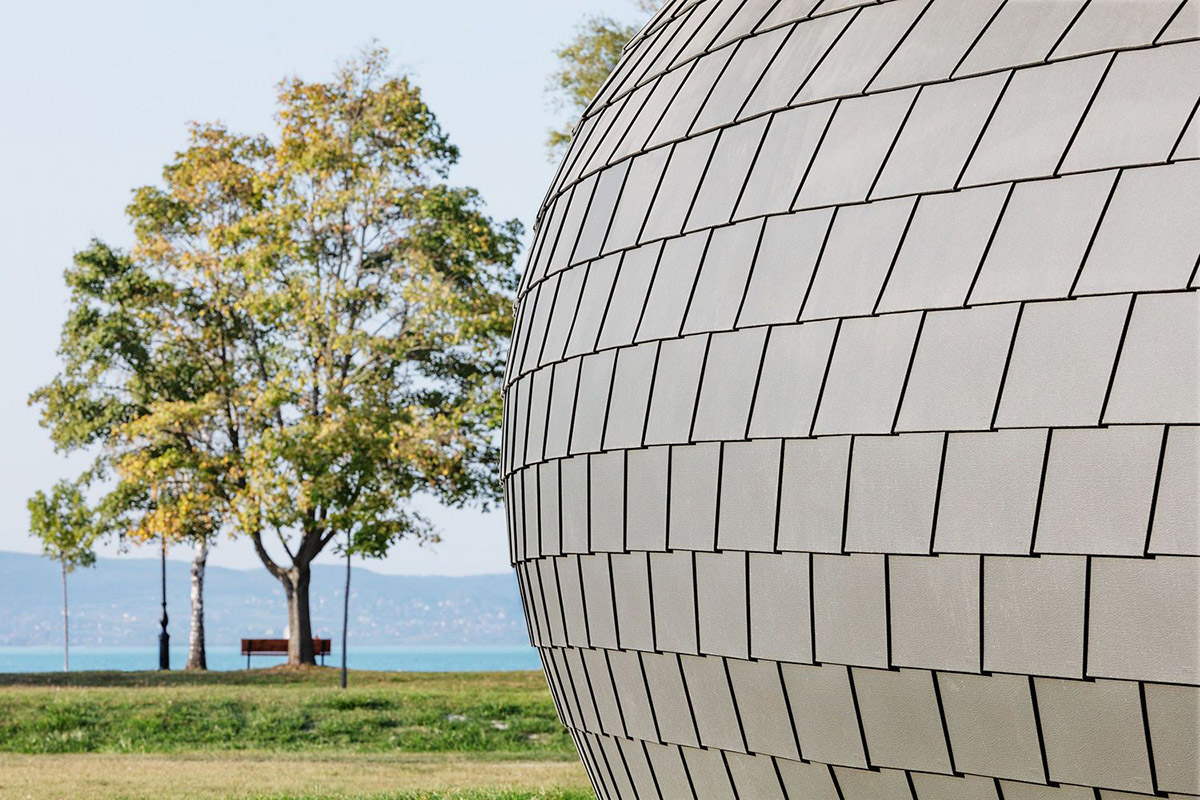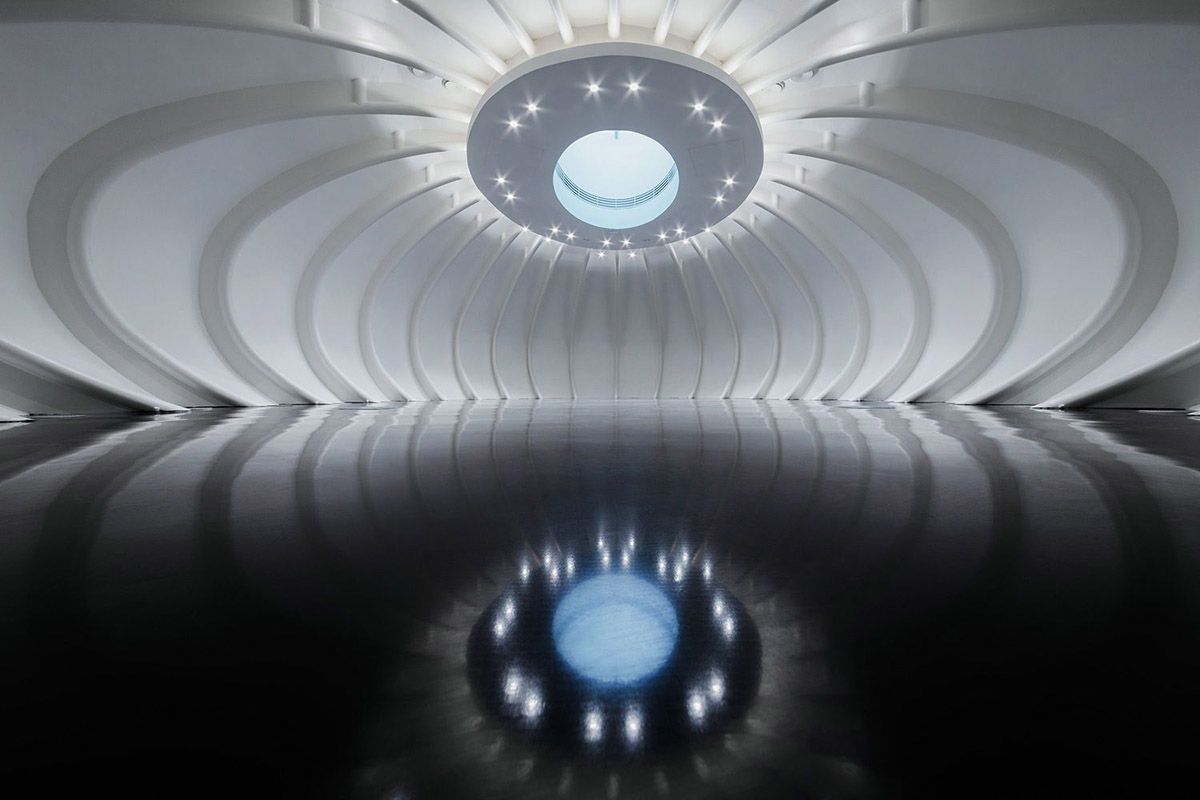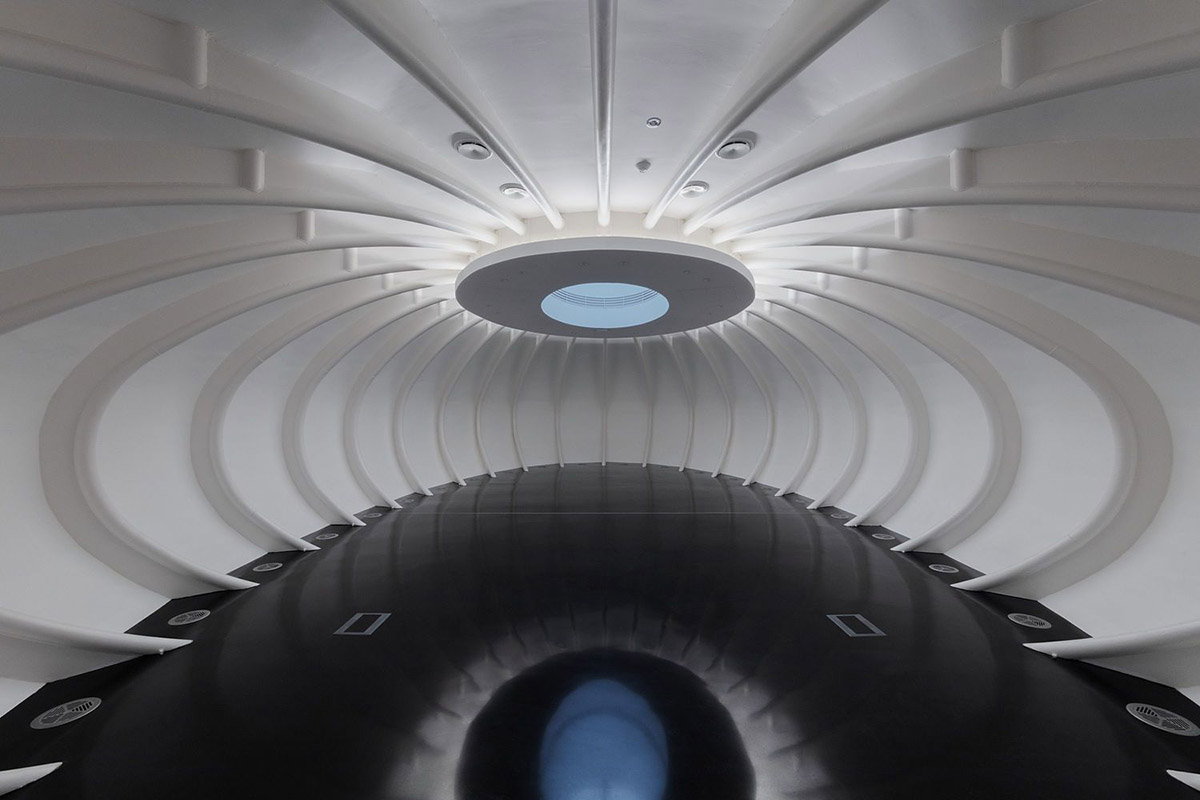 Site plan
Floor plan
Roof plan

Section
Elevation
Site plan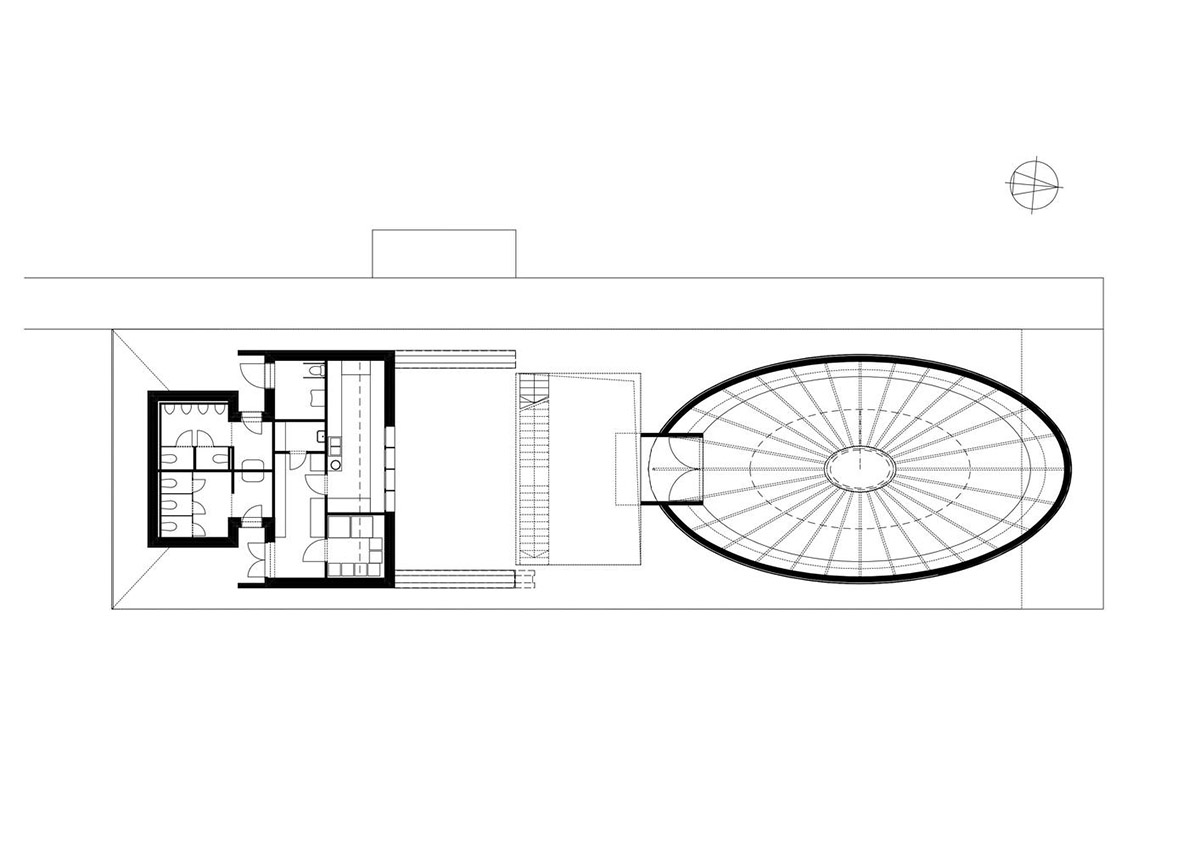 Ground floor plan
Rooftop terrace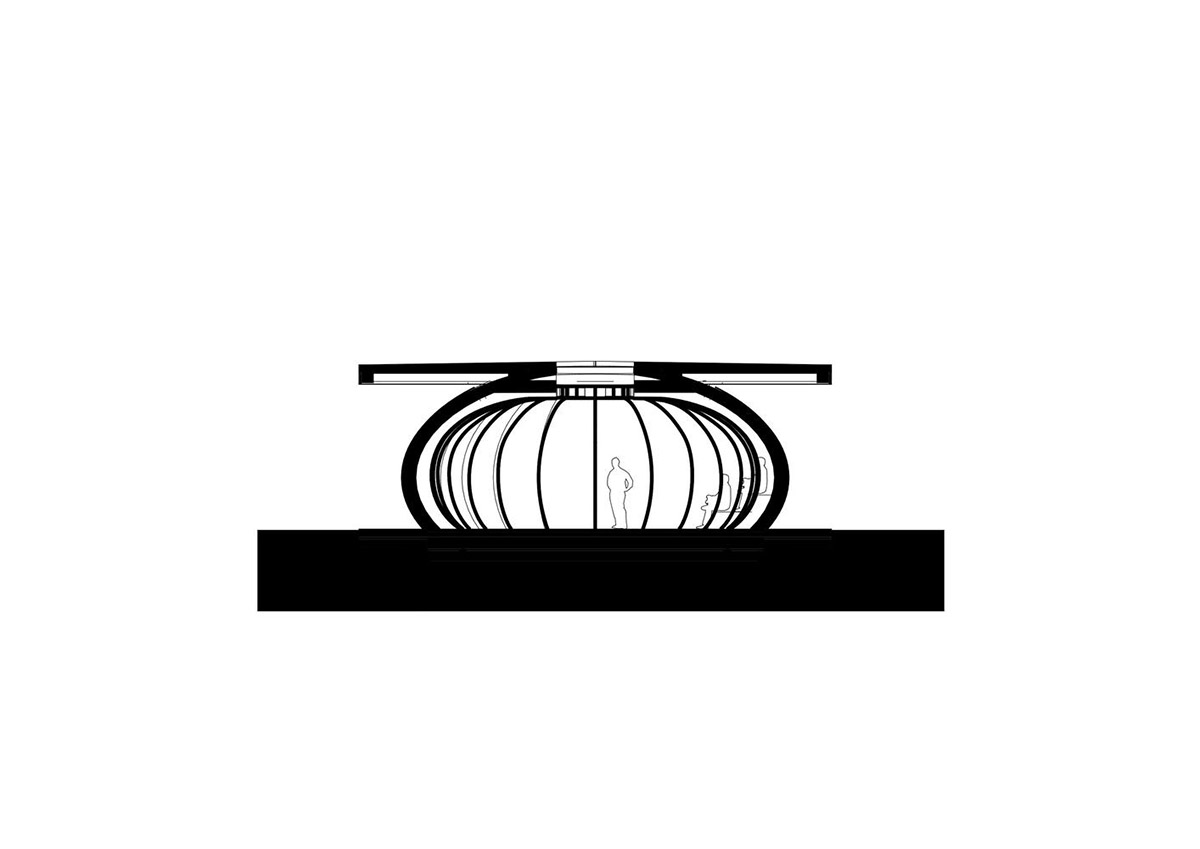 Section
Section
Elevation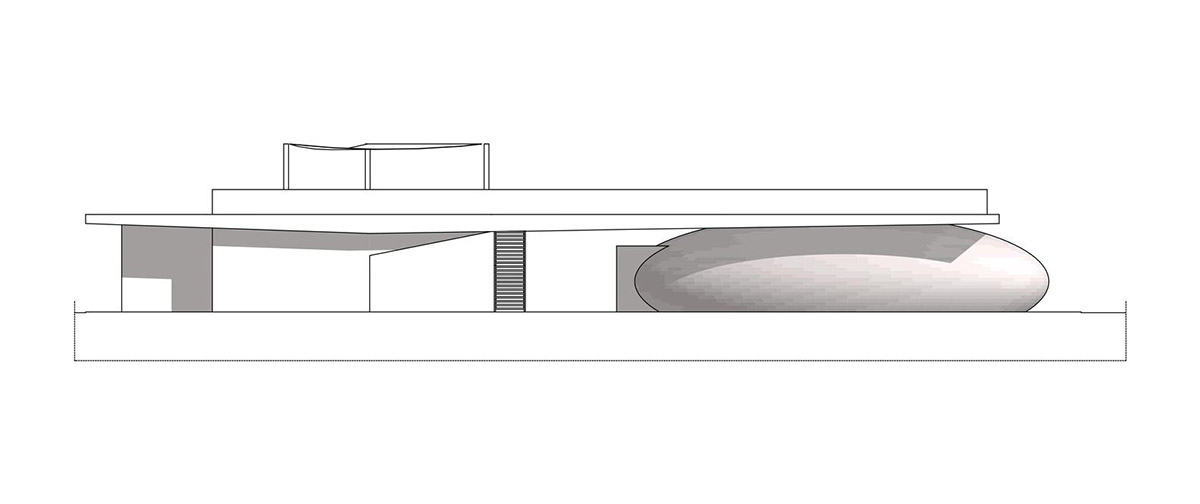 Elevation
Elevation
Project facts
Project name: The Zam!
Architects: Studio A4
Location: Zamárdi, Hungary.
Size: 300m2
All images © Tamás Bujnovszky
All drawings © Studio A4
> via Studio A4