Call for submissions to Europe 40under40 Awards 2021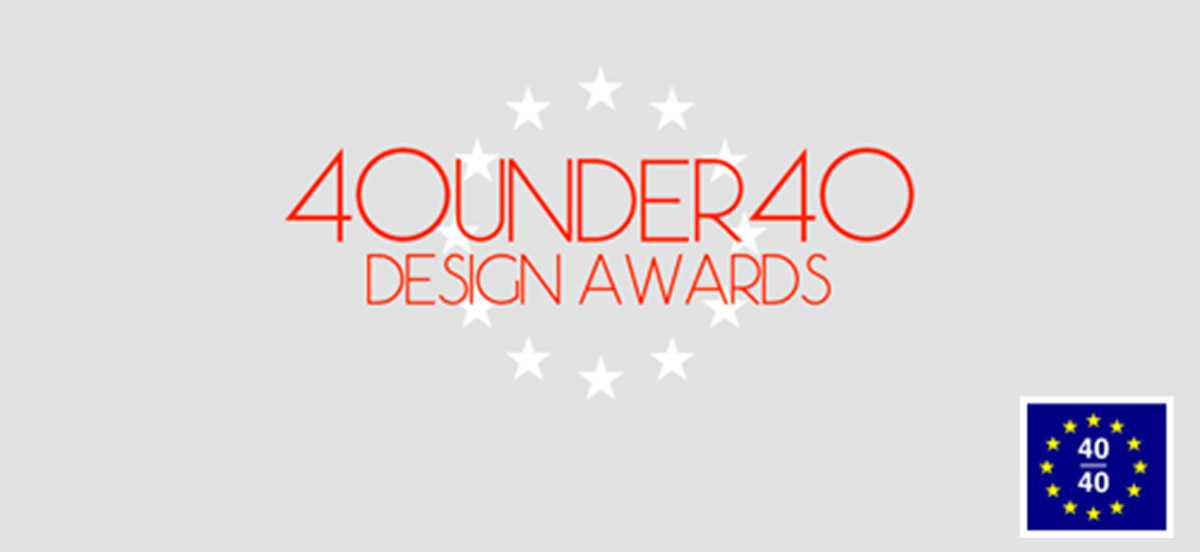 Now in its 14th year, The Chicago Athenaeum: Museum of Architecture and Design, together with The European Centre for Architecture Art Design and Urban Studies, have announced the new edition of "Europe 40 Under 40" for 2020-2021.
Each year, our Institutions invite young European professionals to participate in this innovative awards program that spotlights Europe's next generation of up-and-coming European design practitioners.
"Europe 40 Under 40" includes architects, landscape architects, urban planners, and industrial and graphic designers who are European citizens under the age of 40 as of December 2020.
Previous Laurates of "Europe 40 Under 40" have gone on to establish extraordinary careers in the design fields from Danish Architect Bjarke Ingels (2010) to British designer Paul Flowers (2010) now Chief Design Officer at Grohe AG.
This is a prestigious program for young professionals in design to achieve much needed recognition for their talent and to showcase their works to their peers and to the public. To date, over 700 young European designers have been awarded since the start of this program. Each year, the winners of "Europe 40 Under 40" along with their projects are included in a catalogue published by Metropolitan Arts Press and are exhibited at our Museum in Athens, Greece, The European Centre Athens, and throughout Europe.
Architects and industrial designers up to 40 years old (as of December 31, 2020) are invited to submit projects to be judged by a committee of distinguished architectural practitioners, developers, architectural, and design journalists, educators, and critics.
Participants, either working as individual practitioners or collaborating inside an established firm as the principal lead designer/architect of the projects submitted, can only apply as individuals; no firms allowed.
Information for Architects
Eligible architectural projects (built or conceptual) may include residential, commercial, institutional, educational, civic, religious, and transport buildings, urban planning, urban design, landscape architecture, interior architecture, etc.
This is an individual program where only professional architects, landscape architects, and urban planners can apply.
Information for Industrial Designers
Eligible industrial design projects (manufactured or conceptual) may include furniture, appliances, utensils, accessories, tools, electronics, etc.
This is an individual program where only design professionals can apply.
The deadline for the 2021 program is December 1, 2020.
The jury will select the individual industrial designers and architects based on submitted work and the potential of their impact on the future of the professions.
The results of EUROPE 40 UNDER 40® AWARDS will be announced in early 2021 and will be presented as an exhibition that will open in Athens, at THE EUROPEAN CENTRE during the fall of the same year.
All award-winning architects and designers will be included in the edition entitled Next New Talented Generation of European Architects & Designers by Metropolitan Arts Press Ltd.
More information and online applications are available at The European Centre's website.
If you have any questions, please feel free to contact Ms. Konstadina Geladaki, Director of Communications, The European Centre inGreece at [email protected].
Top image courtesy of The European Centre.
> via The European Centre for Architecture Art Design and Urban Studies