Studio AUTORI uses marble display counters and red shelves for cosmetics store in Serbia
Serbia-based architecture studio Studio AUTORI has used raw marbles and red-colored shelves for a cosmetics store in Belgrade, Serbia.
Called SOFI Natural Cosmetics Shop, the store features a sharp contrast between materials and colors to elevate a series of beauty products for customers.
The new store, covering a total of 30-square-metre, focuses on the natural ingredients of beauty supporting this motto with counters made of raw marbles picked from a local quarry and the counters have been designed as the key components of the store.
A client commissioned Studio AUTORI in 2016 to design their flagship store in Novi Sad for SOFI natural cosmetics. After four years, the same client wanted to collaborate with the studio on their new Belgrade store.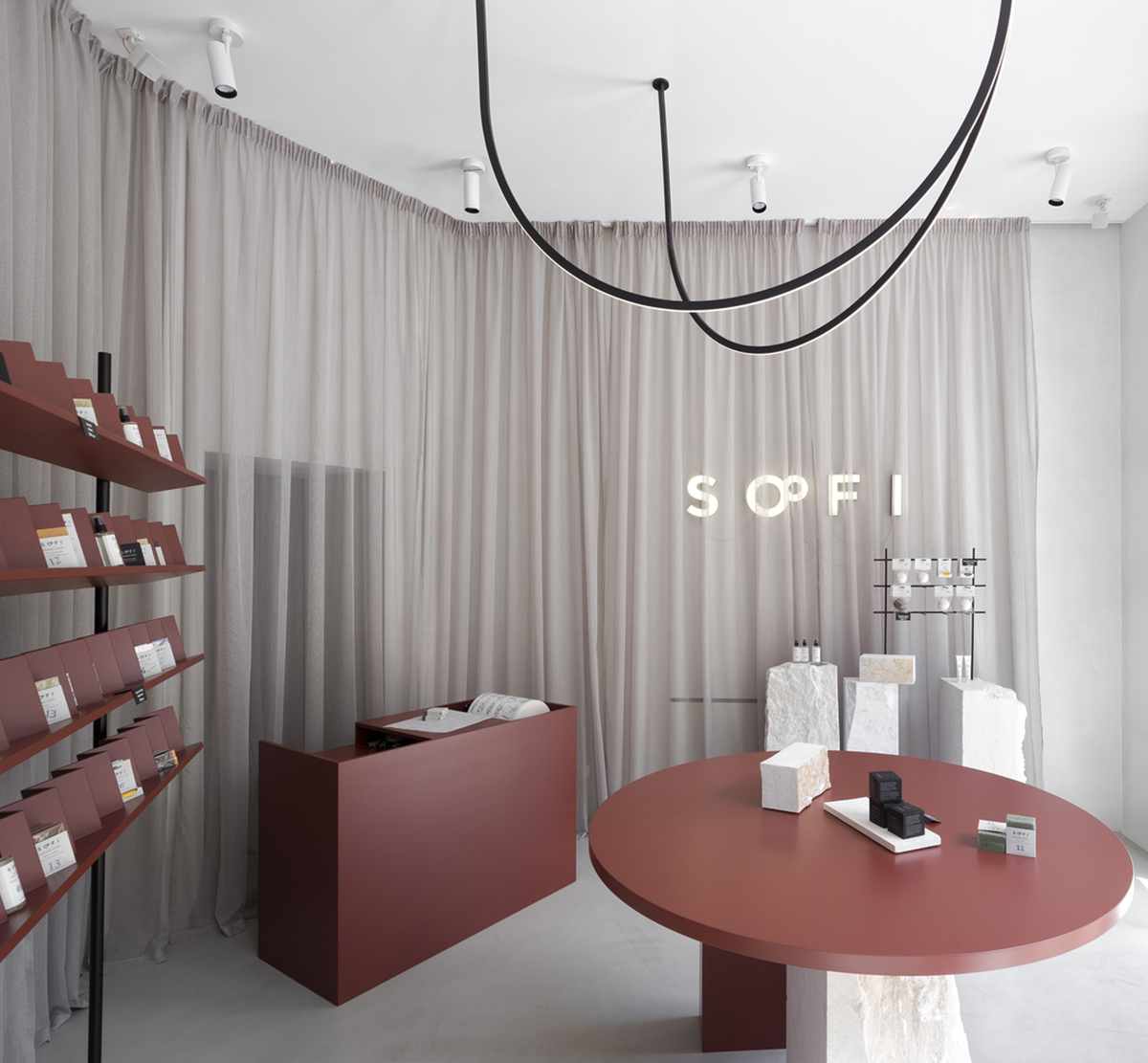 "Led by SOFI's philosophy in which the focus is on the fully exposed natural ingredients, studio AUTORI picked a few raw and distinctive elements to build up an overall balanced experience."
The marbles - which were taken from Croatian Planit and Maljat from Montenegro - that were discarded by the quarry due to flaws, but they were minimally processed and brought back to life by AUTORI.
The studio used all other elements like shelves and the counter according to the nature of the marble. To give the interior balance and serenity, soft materials such as translucent curtains and SOFI logo - treated more like a light installation than mere branding - are installed.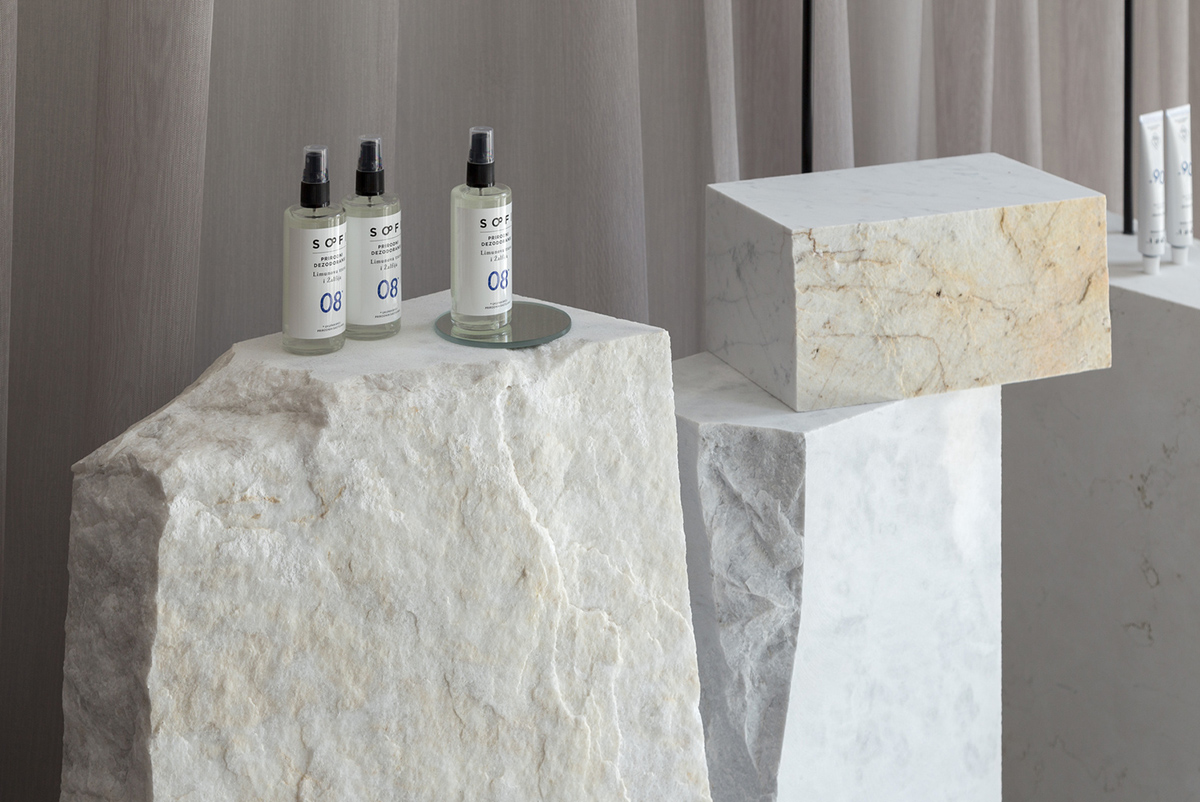 Meanwhile, Studio AUTORI installed custom lighting for the shop in the form of subtle black/led arches. "With fully given freedom to experiment, working on this project was a true remedy," added the studio.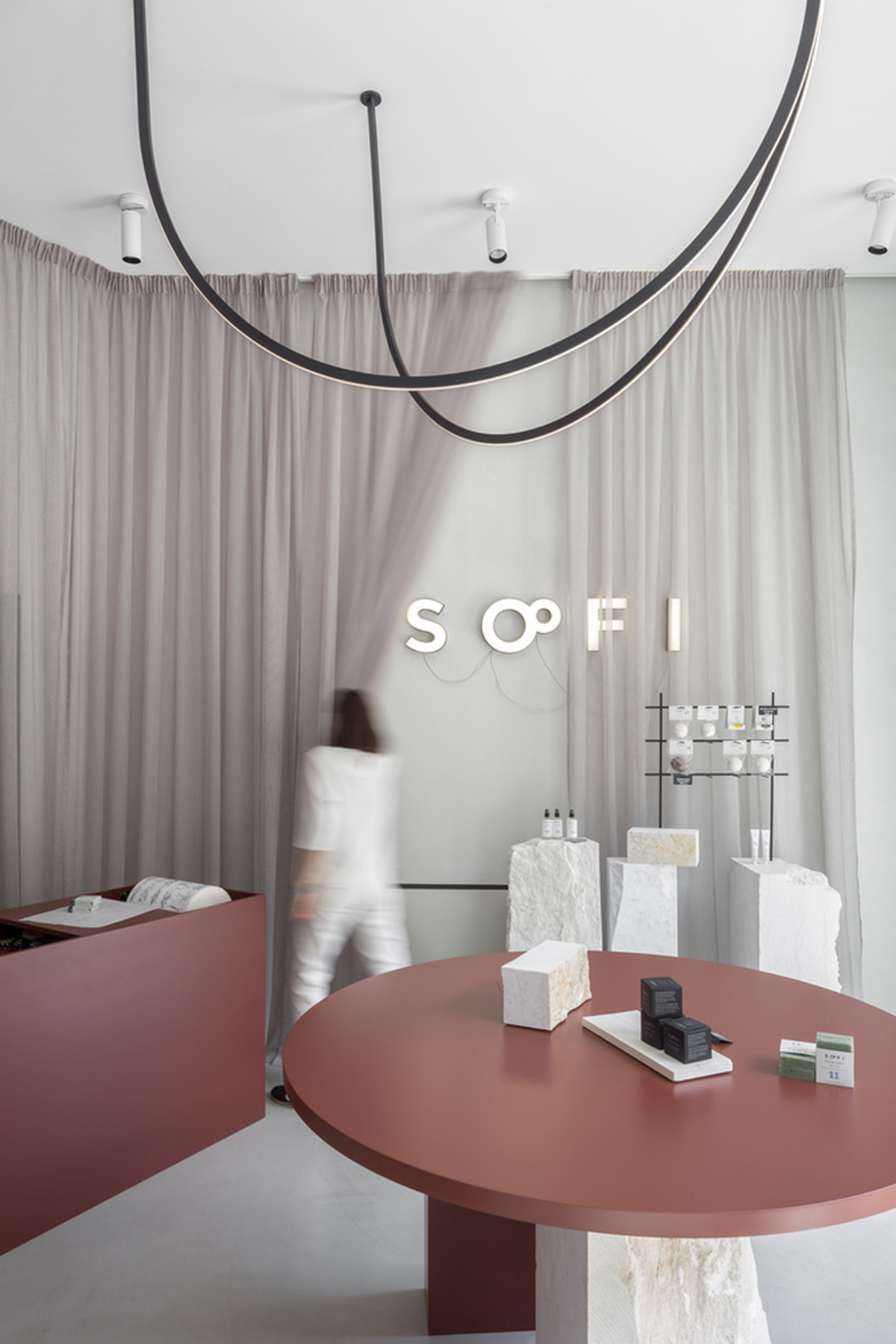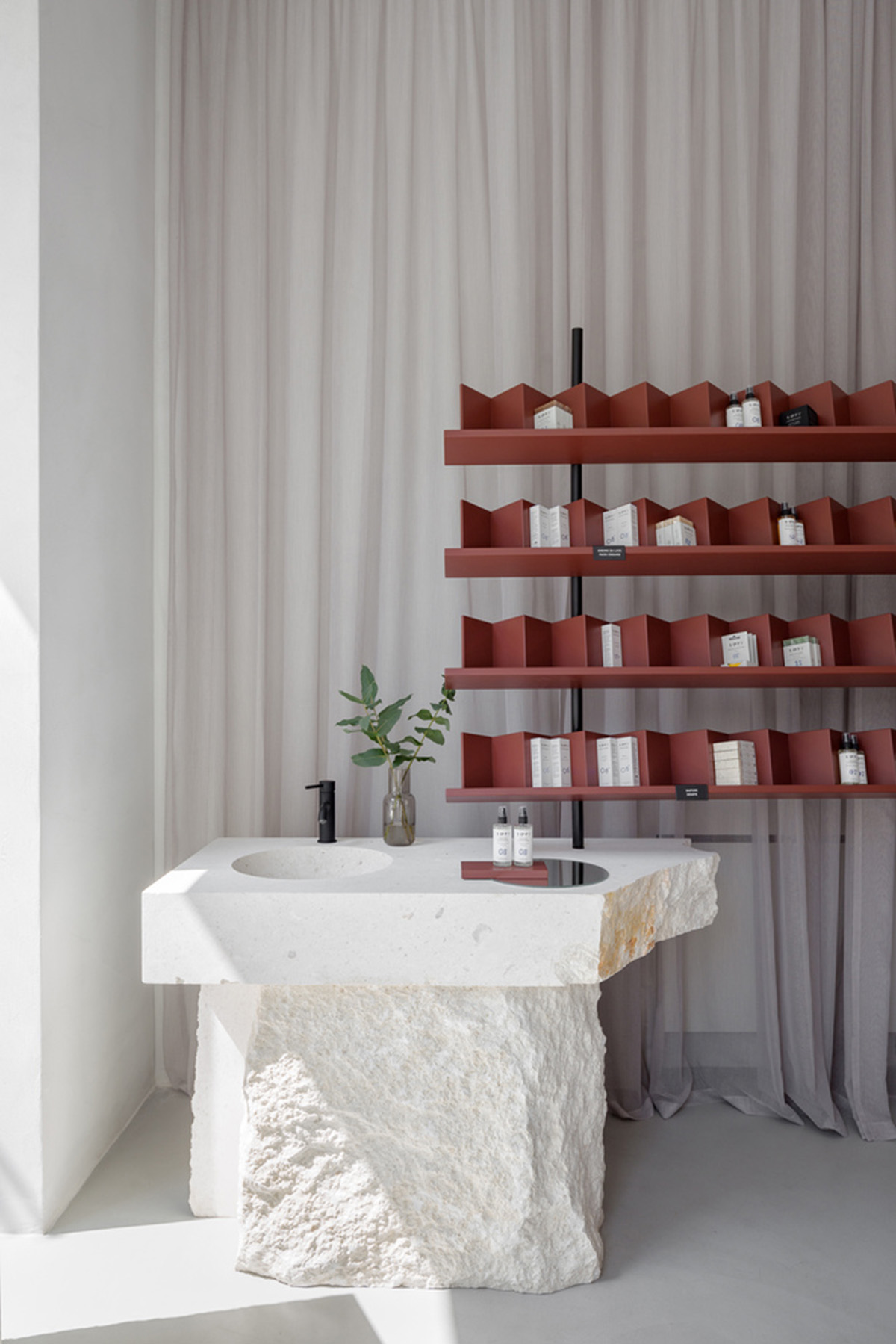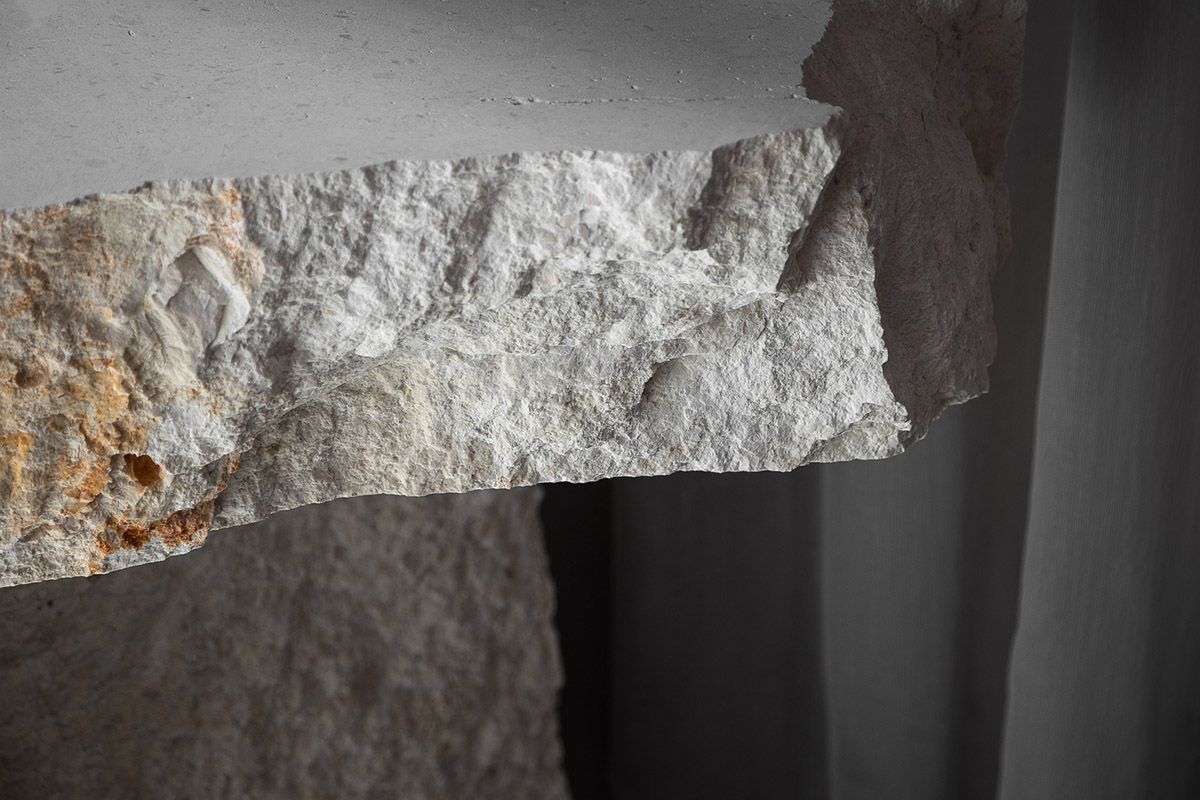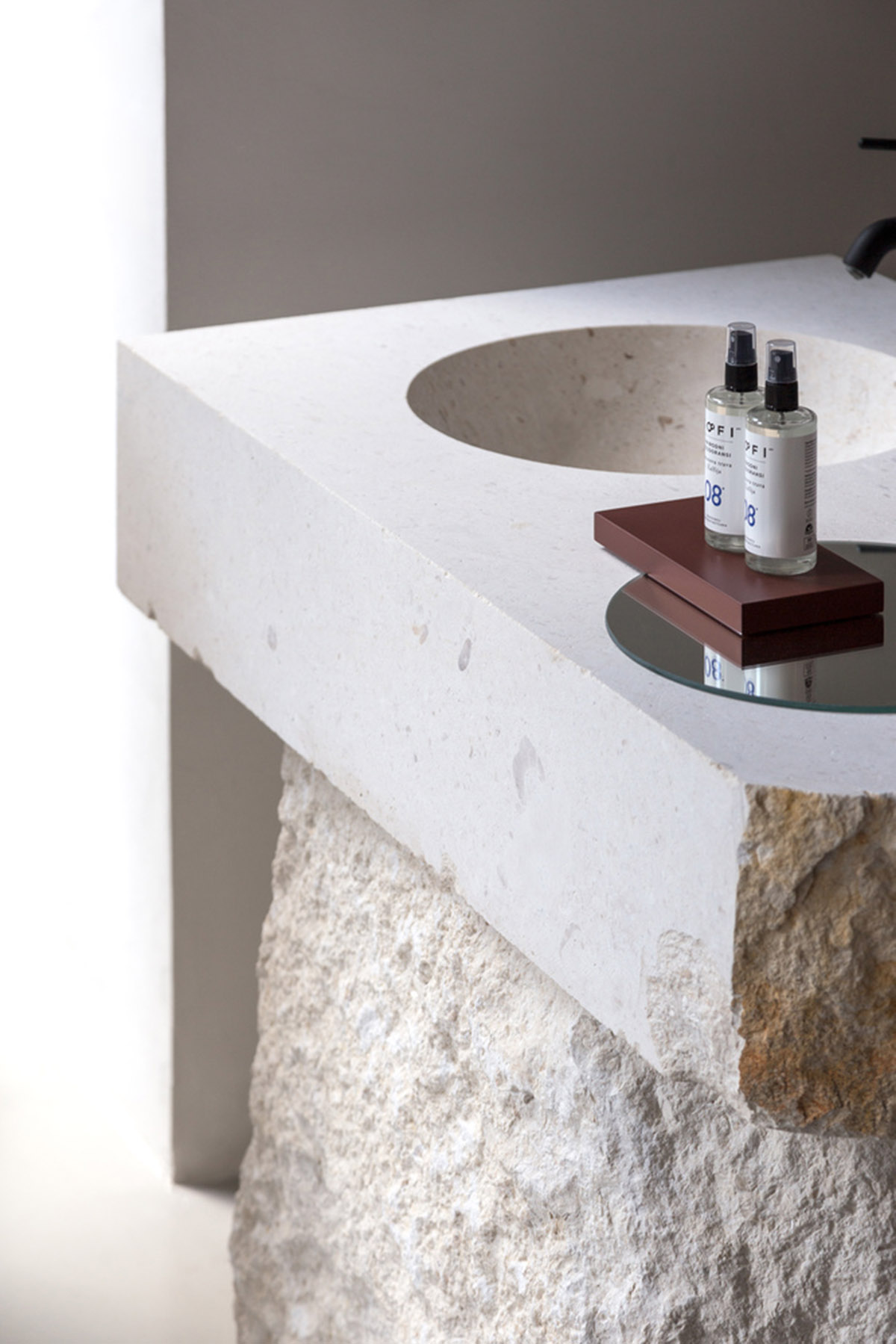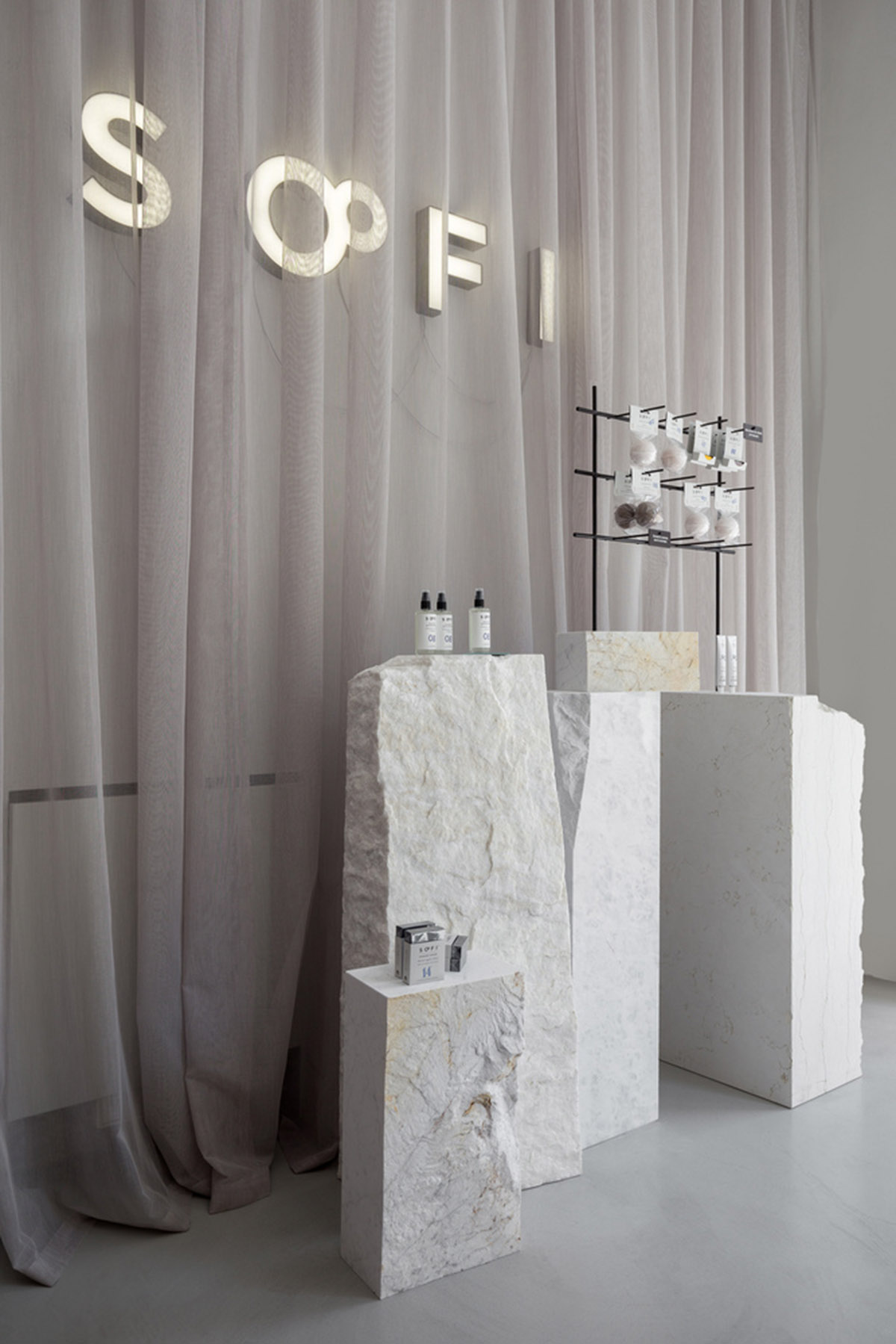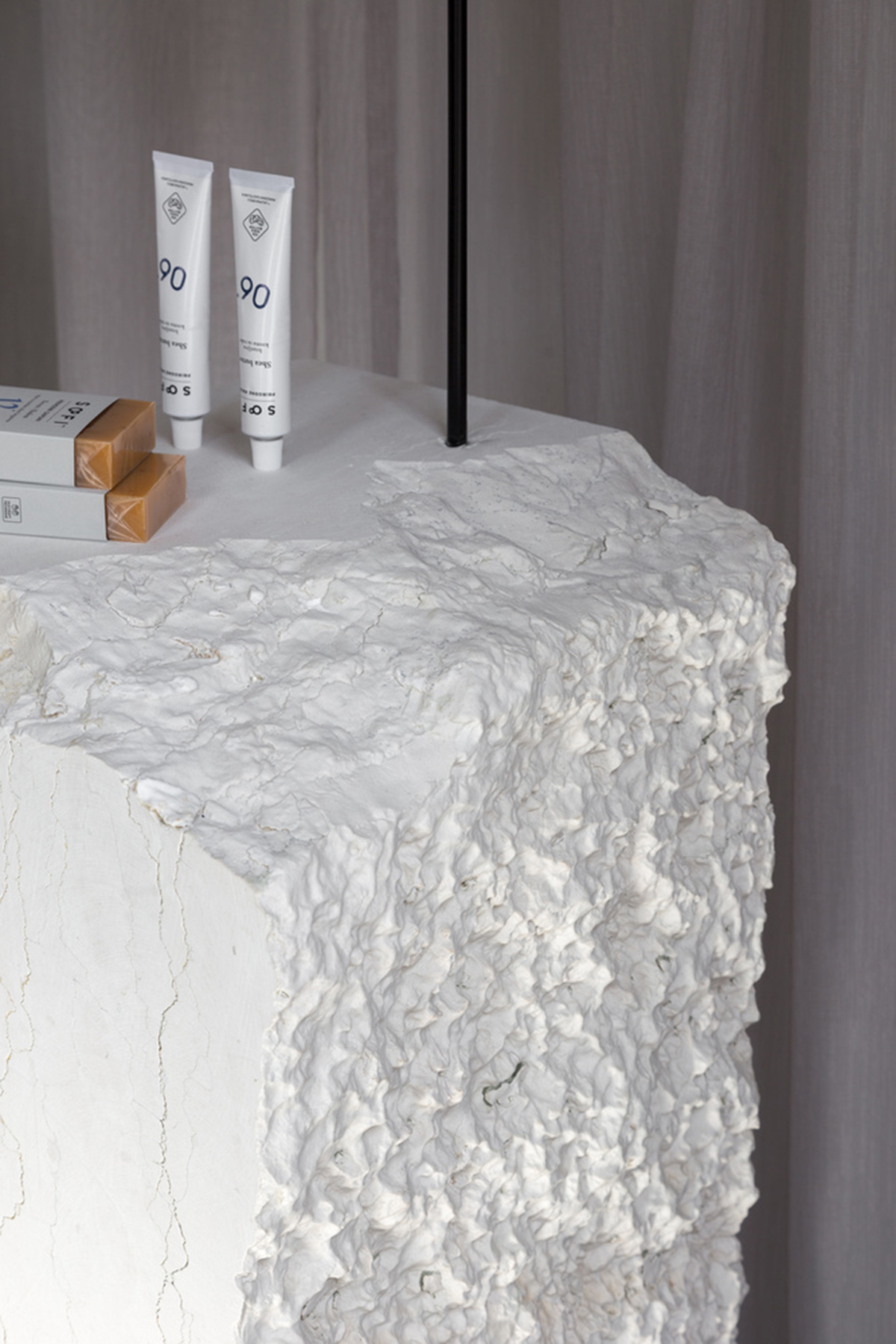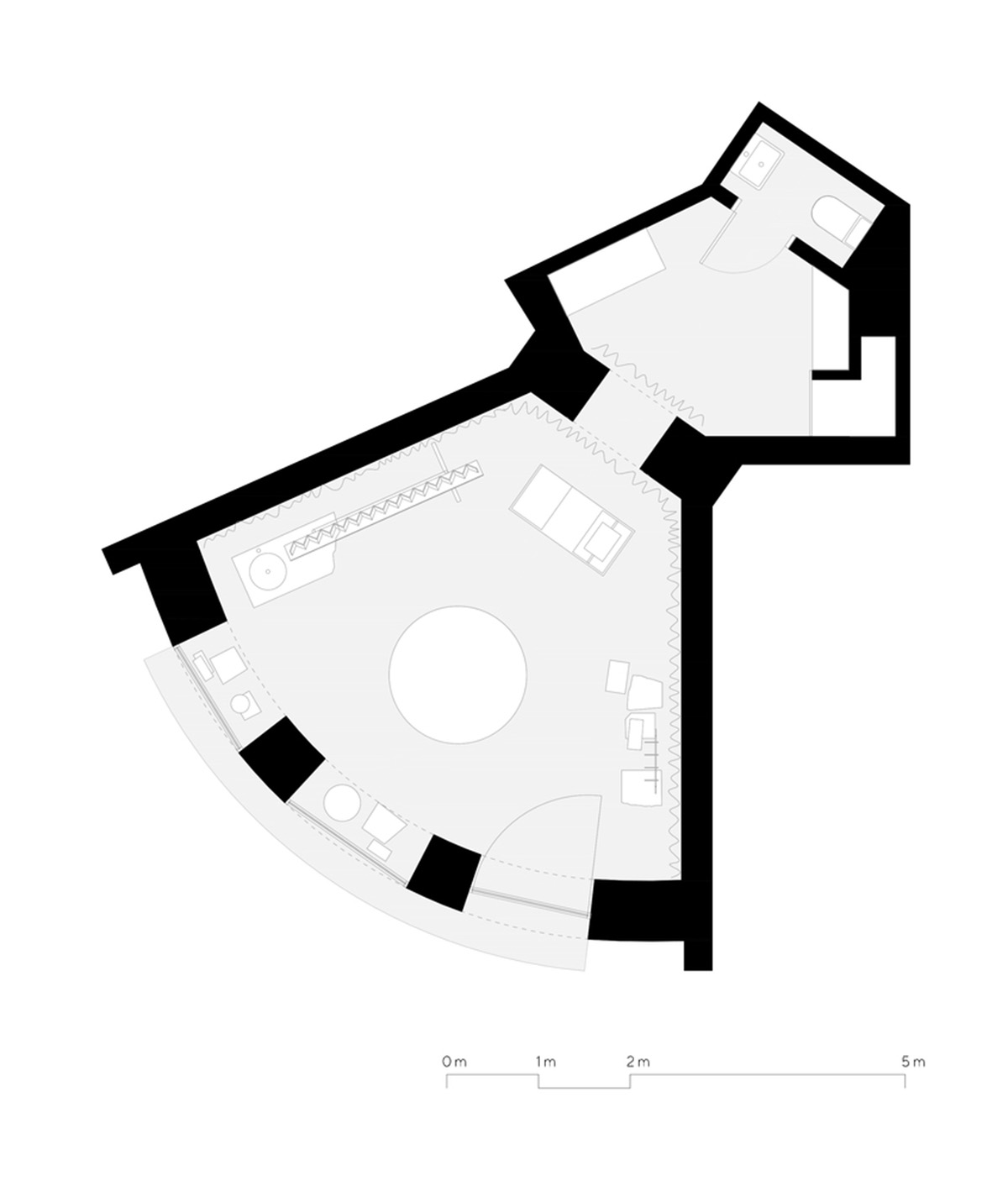 Plan of the store. Image © Studio AUTORI
Studio AUTORI was founded in 2008 by Dijana Novaković, Maja Trbović, Aleksandra Nikitin and Dušan Nenadović in Belgrade. The studio produces projects in architecture, interior design and furniture design.
Project facts
Project name: SOFI Natural Cosmetics Shop
Architects: Studio AUTORI
Location: Belgrade, Serbia
Size: 30m2
Date: 2020
All images © Relja Ivanić
> via Studio AUTORI