Kongjian Yu, Jeanne Gang, Ole Scheeren named among WAF 2020 keynote speakers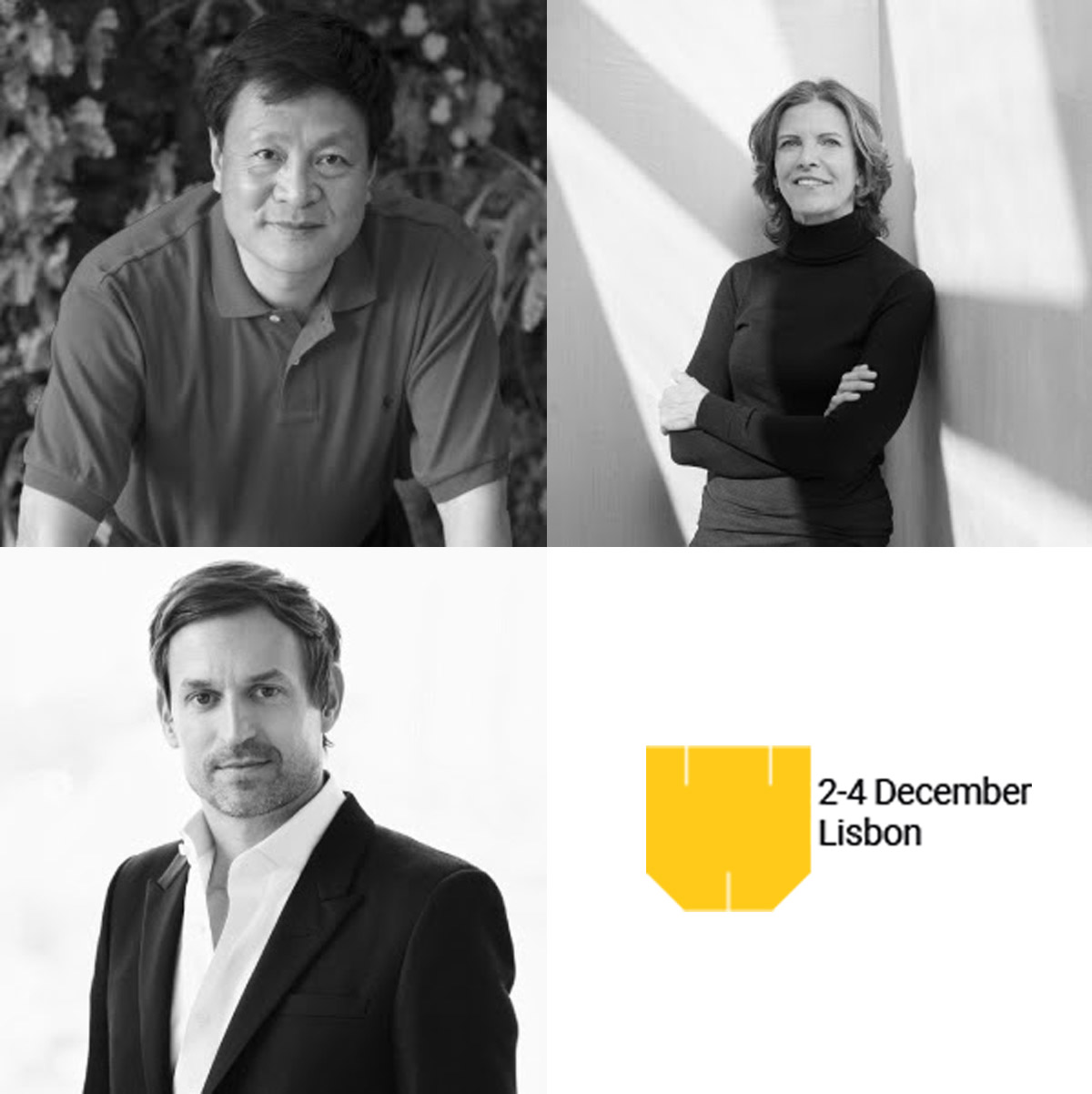 The World Architecture Festival (WAF) has announced its first confirmed keynote speakers for this year's festival which is still planned to take place from 2 to 4 December, in Lisbon in the typical way.
This year, Kongjian Yu, Founder and Principal Designer at Turenscape, Jeanne Gang, Founding Principal and Partner of Studio Gang and Ole Scheeren, Principal of Büro Ole Scheeren will deliver keynotes at the WAF 2020.
WAF 2020's theme is "Greening the City", the architects will deliver lectures shaped around the festival's main theme in relation to their own projects.
This year, for the first time, the World Architecture Festival will take place at the FIL, Lisbon between December 2-4, 2020 in its 13th edition. WAF, attracts more than 1000 entries each year to compete in Completed Building, Future Project and Interior categories.
World Architecture Festival is the only architecture awards where all shortlisted practices present their projects live, in front of festival delegates and the judging panels at the festival in Lisbon.
In addition to individual category winners, international judging panels will choose the best building of the year, the best future project, the best completed landscape and the best interior project.
WAF and INSIDE still accepts entries for the 2020 WAF until 14 August, 2020. If you still want to send your works, you can submit your entries before the final deadline. Start your entry here.
World Architecture Community is official Media Partner for this year's festival and offers to its Professional Members 10% discounted tickets over regular festival prices during WAF registration and their entries per project submission! All you have to do is to upgrade your World Architecture Community membership to Professional here or visit your WAC Settings page and send us ([email protected]) an email to get your promo code for your WAF registration!
For those who missed WAF's 2019 lectures, you can watch exclusive videos on WAC's Videos page, which is released every week as part of WAF-WAC collaboration.
Kongjian Yu. Image courtesy of Turenscape
Kongjian Yu, Founder and Principal Designer of Turenscape, will deliver a keynote on Wednesday 2nd December, 2020
Kongjian Yu's pioneering research on ecological security patterns and sponge city have been adopted by the Chinese government as guiding theory for nationwide ecological urbanism, and have had significant impact on national environmental policies in China.
Jeanne Gang. Image courtesy of Studio Gang
Jeanne Gang, Founding Principal and Partner of Studio Gang, will deliver a keynote on Thursday 3rd December, 2020
Jeanne Gang is known for an inquisitive, forward-looking approach to design that unfolds new technical and material possibilities and expands the active role of designers in society. She creates striking places that connect people with each other, their communities, and the environment.
Ole Scheeren. Image courtesy of WAF
Ole Scheeren, Principal at Büro Ole Scheeren, will deliver a keynote on Friday, 4th December, 2020
Ole's landmark projects shape the way we interact with our cities and generate new social narratives in highly integrative environments. Highlighting the need for visionary, transformative solutions to the challenges facing contemporary society, Scheeren's architecture is committed to grounding this idealism within pragmatic, highly successful, real world projects.
Top image courtesy of WAF
> via WAF