Cosmos Architecture releases design proposal for industrial headquarters in Guangdong, China
Madrid, Milan, Shanghai and Cairo-based architecture practice Cosmos Architecture has released its design proposal for an industrial headquarters in Guangdong, China.
The studio has been selected in the final three stage in an architectural competition for an industrial project in China. The competition received more than 200 proposals from the clients.
The project consists of design for a new production base which is going to have among other functions: offices, staff residences and factories buildings.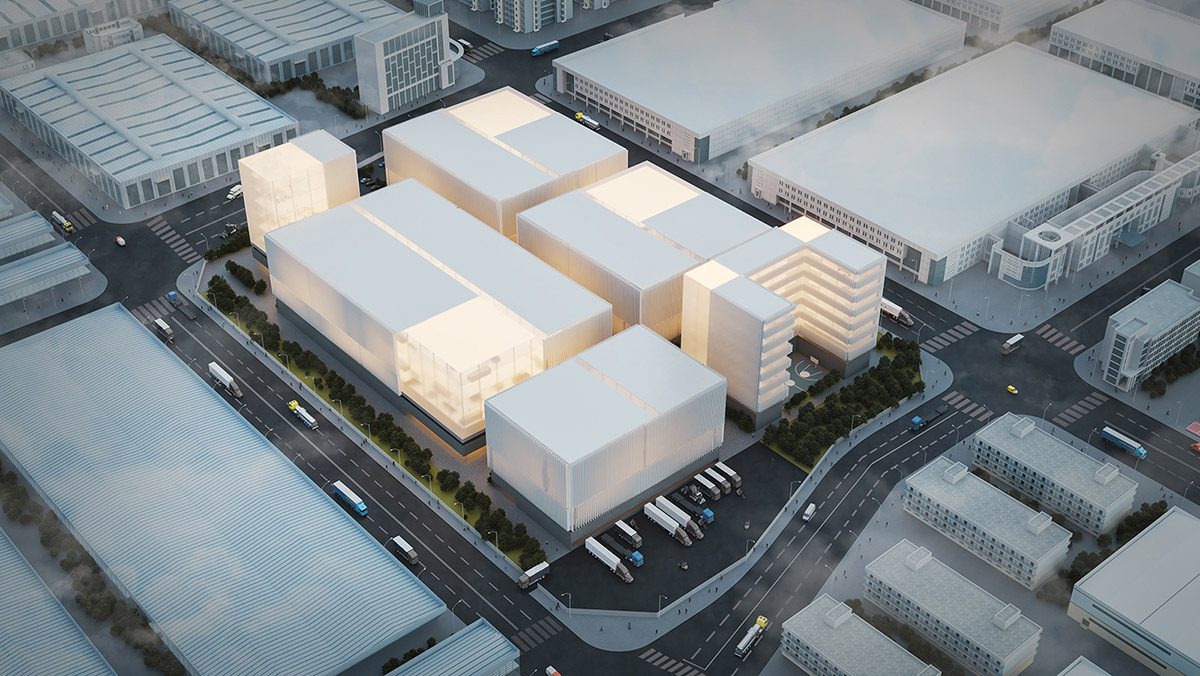 The design scheme consists of defining clearly the areas of production and the ones for support and management.
The whole project stand on a podium that has several shared spaces for the workers and allows the direct connection between the buildings thanks to bridges and ramps.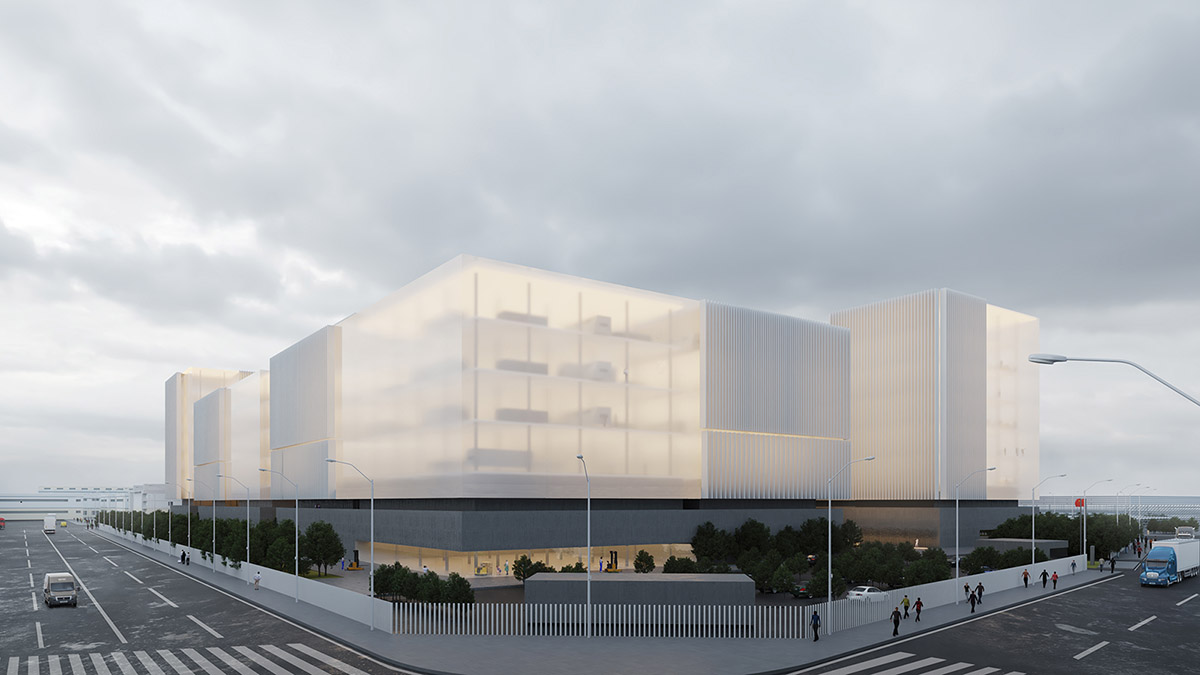 The facades are designed with metallic profiles that give a shading effect using different distances between them and defining so the production volumes.
The facades without the metallic profiles use the concept of the "light box" and they are made with U-Glass; in these case they correspond to the offices and managing areas.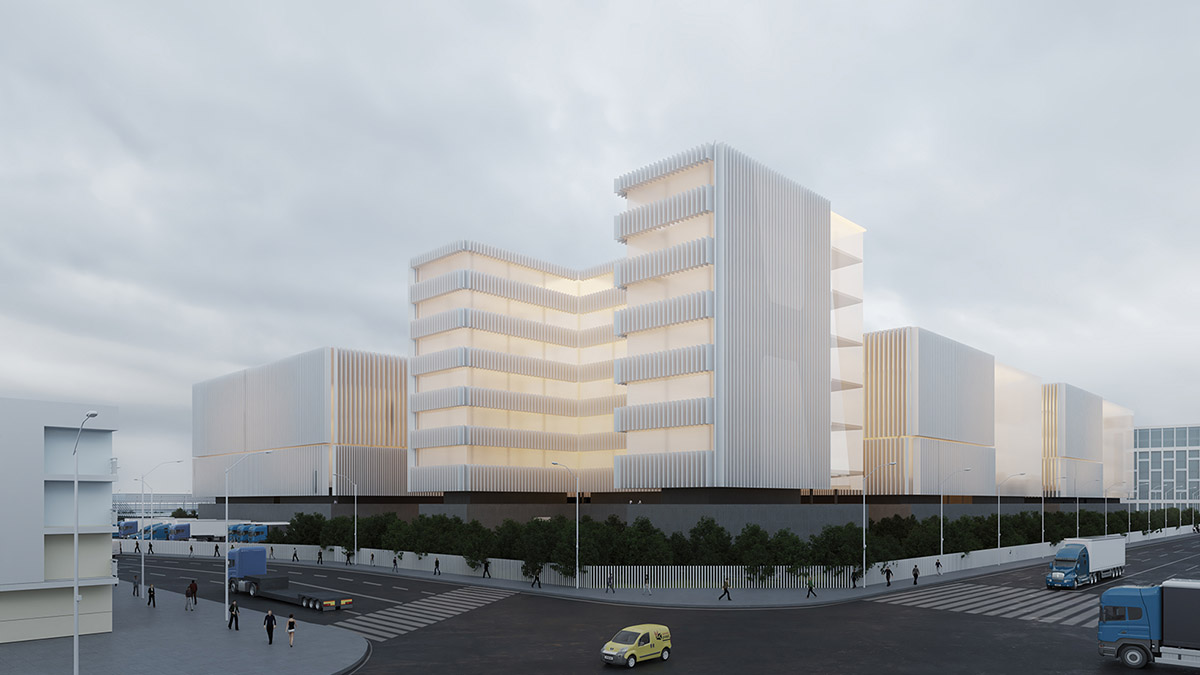 Under every "light cube", the architects subtract a volume from the podium to make entrances.
The total area of the project is around 60,000 square meters and is going to be a new landmark for the city and a icon for the company brand.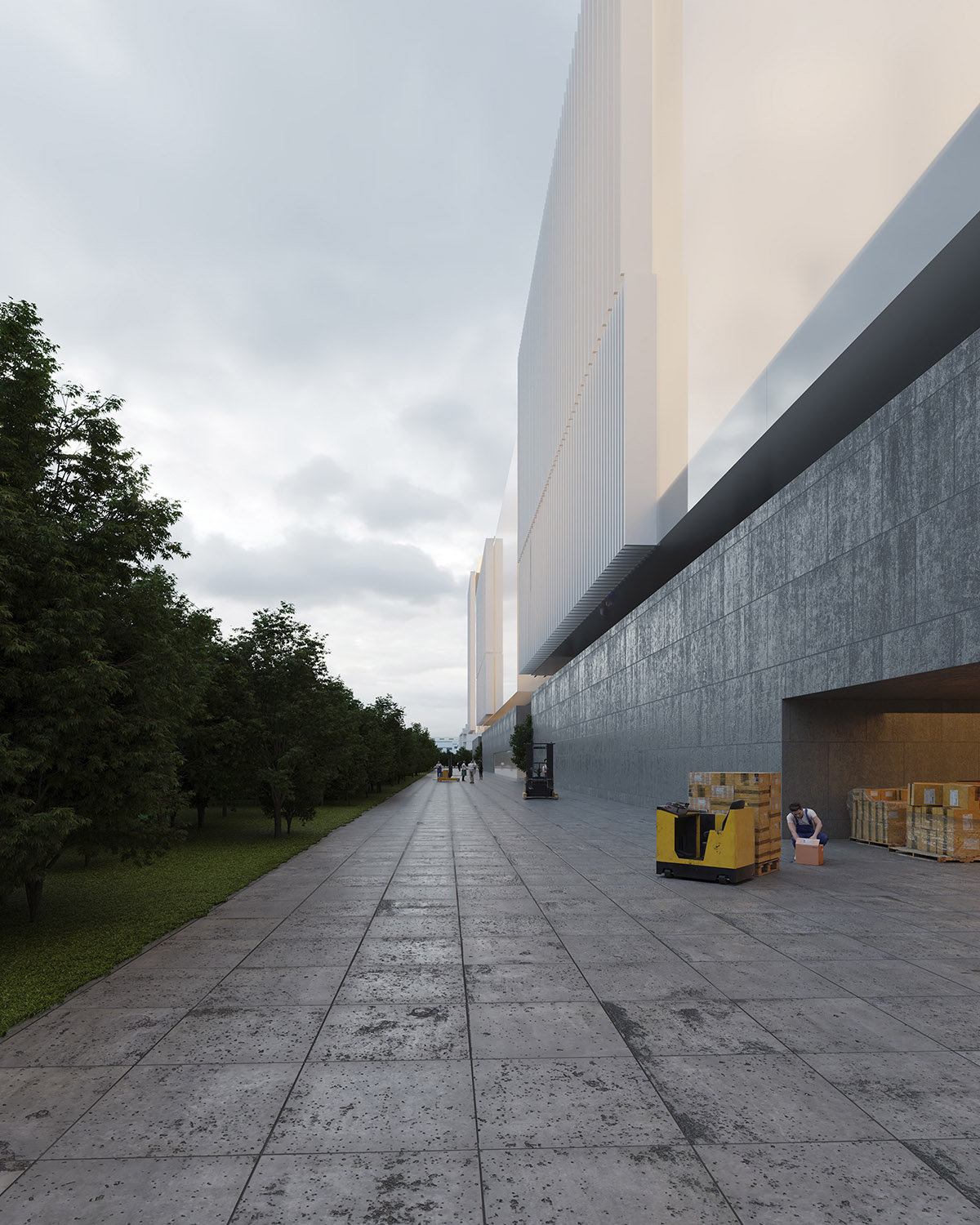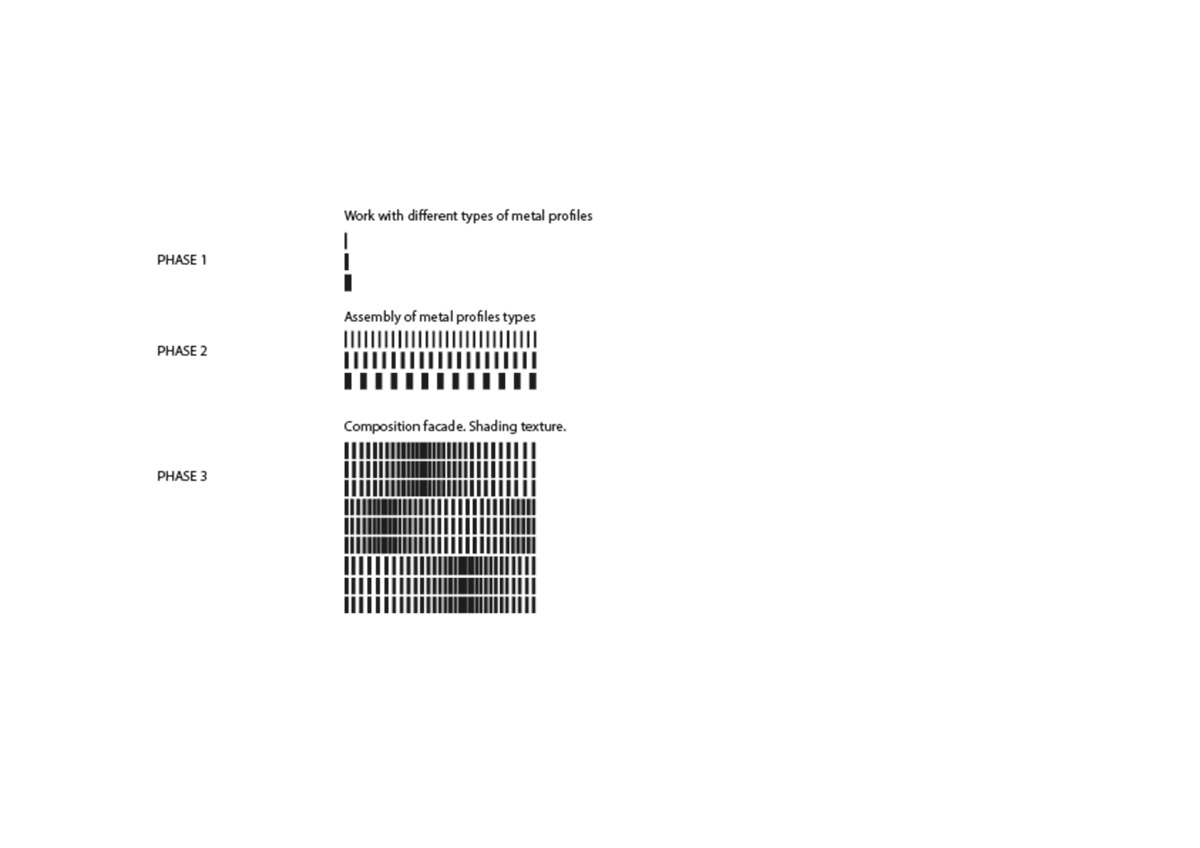 Design team for the project: David Sastre Mata, Pietro Paolo Speziale, Juan Martinez Zafra
All images courtesy of Cosmos Architecture
> via Cosmos Architecture