WAC Presents Big Projects Paris - Part 2 Documentary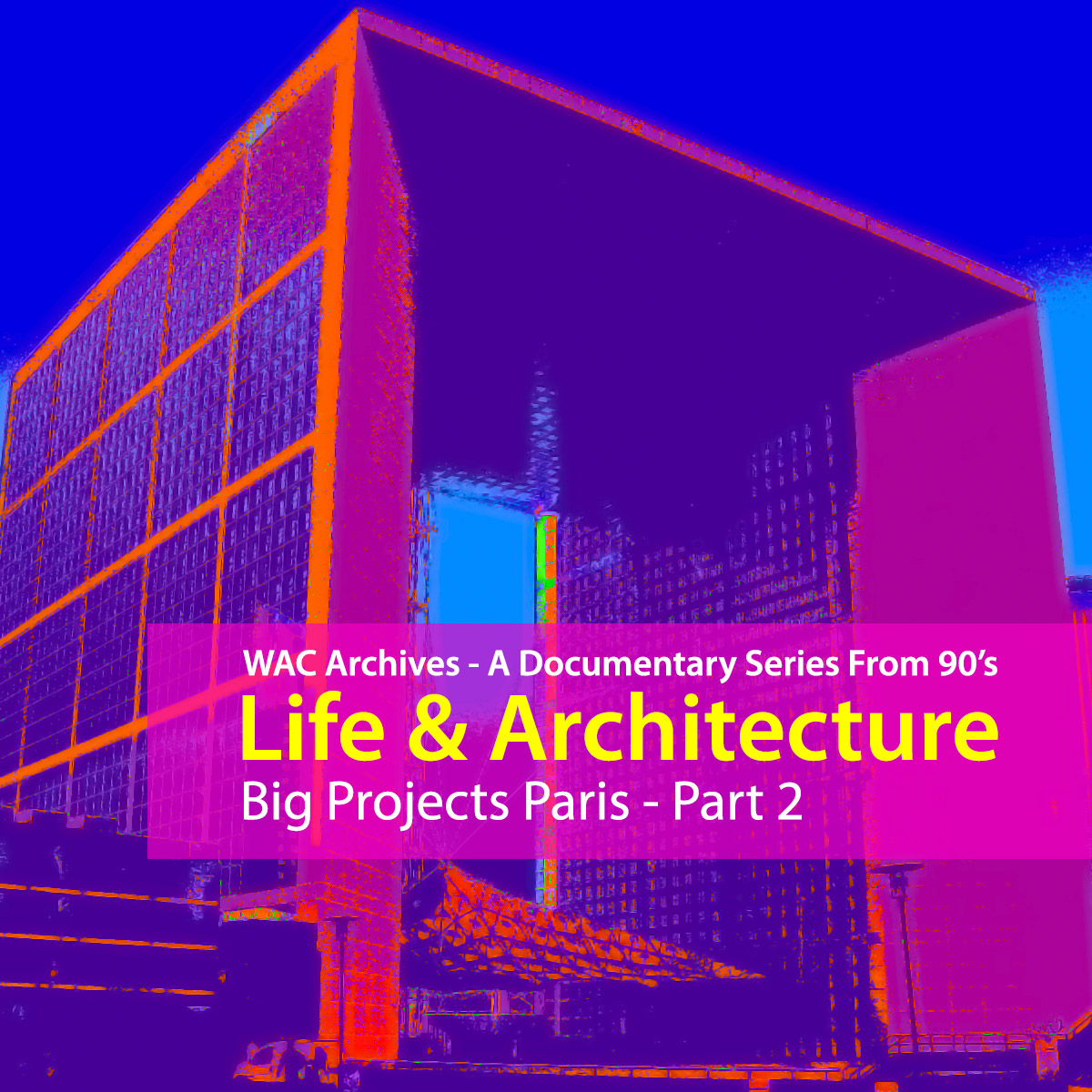 World Architecture Community has released the second episode of the first documentary of its Life & Architecture series, which was announced on April 23, 2020.
WAC's second episode, titled Big Projects Paris - Part 2, is the extension of the Big Projects Paris - Part 1 which was released on May 1, 2020.
WAC has launched Life & Architecture documentary series to give a detailed look at many key buildings of contemporary architecture captured from the 1990s to present an outstanding virtual journey throughout the buildings.
Each documentary or episode features the buildings' distinctive features and the design stories of such important commissions narrated with exclusive interviews with architects, commissioners of the projects and project leaders.
As the documentaries had been recorded for a Turkish television in 1990s, all the videos are presented in Turkish language but featuring English subtitles. But, don't be fooled, the series are not outdated, on the contrary, these documentaries have a very high archive value to recapture the essence of the buildings.
The second section of Paris episode, titled "Big Projects Paris - Part 2", shows the Grand Arch (1989) by Johann Otto von Spreckelsen, the Ministry of Finance and Economy (1989) by the architects Paul Chemetov and Borja Huidobro and the French National Library (1995) by French architect and urban planner Dominique Perrault.
The 20-min video also includes an exclusive interview with Dominique Perrault on the design of the project.
WAC will be posting one more episode about this documentary on Friday, May 15 on the website and on WAC's Vimeo page.
WAC's second documentary: Big Projects Paris - Part 2
WAC Life & Architecture credits:
Presenter: Özlem Gürses, Editor
Technical Director: Andreas Treske
Stay tuned for "Big Projects Paris - Part 3" documentary!
Image © WAC