SWNA installs five 3D printed concrete curtain walls at Gwangju Design Center in South Korea
Seoul-based design studio SWNA has installed five 3D printed concrete curtain walls at Gwangju Design Center in South Korea to explore large-scale possibilities of 3D printing technology.
Called The Curtained Wall, the undulating walls feature lateral textures that are raised from the 3D printing process. The shape of the walls is inspired by wind blowing curtains and they refer to the windy effects in 3D dimensional. The installation was entirely made of 3D printers.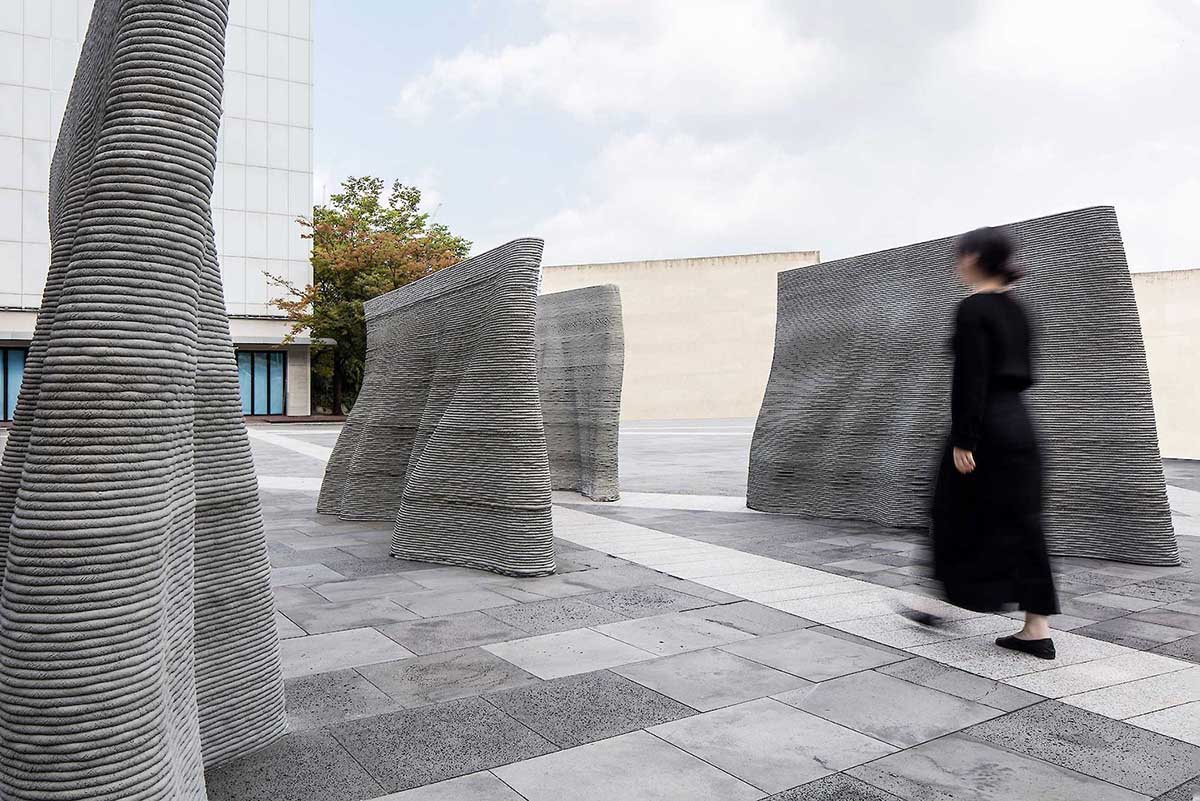 Exhibited at the plaza of the Gwangju Design Center in Korea, the installation was specifically designed for Gwangju Design Center.
"Pleat the bottom so that the concrete can stand on its own, as if a windy curtain was intended," said SWNA.
"The significance of the material and the possibility of concrete printing were tested."
Before entering the building, visitors are able to walk among the stand alone 3D printed concrete walls, while they touch and feel them closely.
"The five The Curtained walls were virtually windy in 3D, capturing the curtains that were thrown on them by context. The design was transferred to digital modeling and structural research was conducted to stand on its own."
The project was realized in cooperation with Korea-based concrete 3D printing company "CORONA", two or more nozzles of the 3D printer were used to produce a stack by spraying different jetting liquids through the nozzles.
SWNA was founded in 2009 by Sukwoo Lee and the office describes itself as a there-dimensional thinkers and innovators. SWNA's latest projects includes object design for Hangeul 2.5 for National Hangeul Museum in 2019, Korean Flag Case Design for MBC in 2019 and Station Geometry for Culture Station Seoul 284 Exhibition in 2019.
All images & video courtesy of SWNA and Gwangju Design Center
> via SWNA