Take a 3D tour to the" Museum of No Spectators" at Burning Man 2020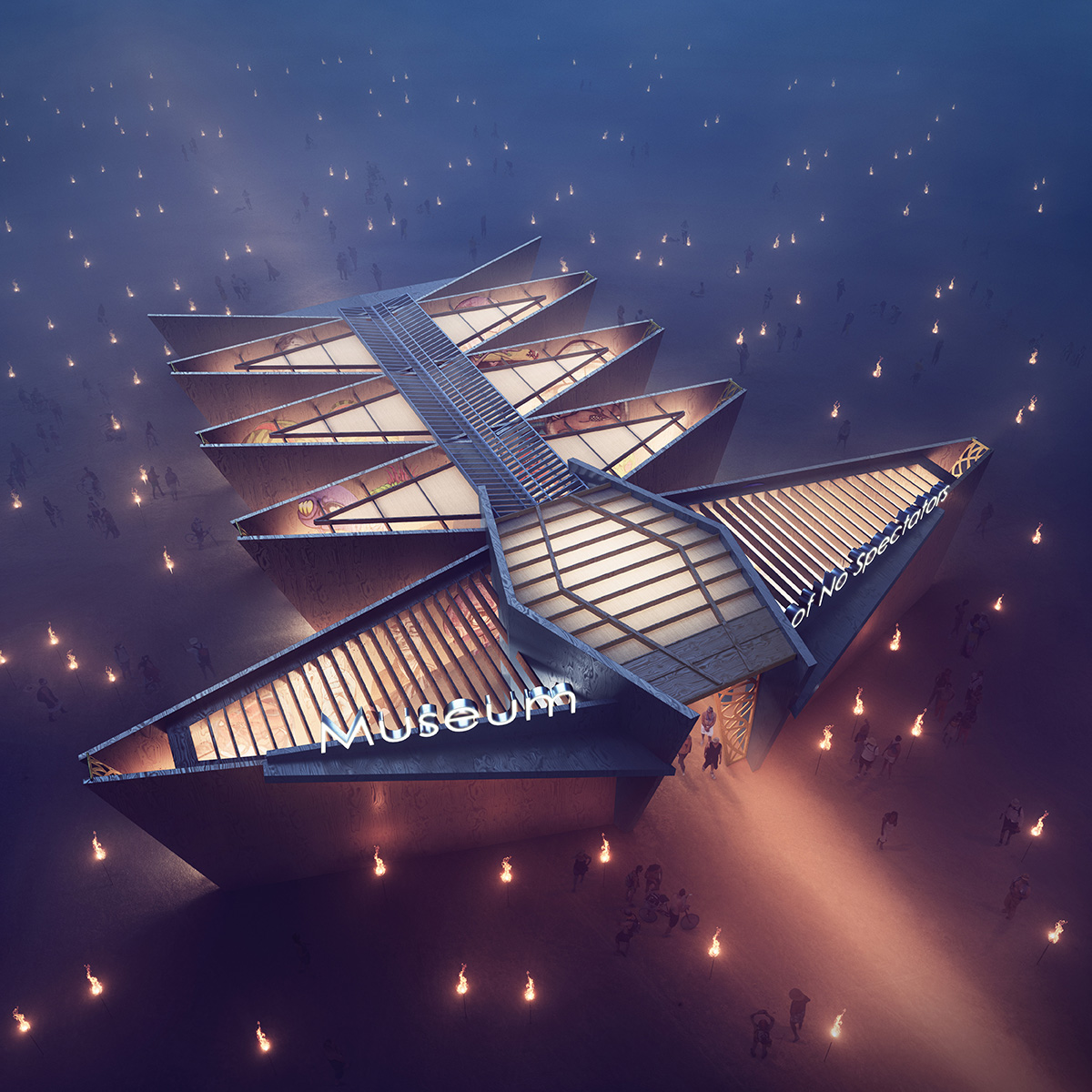 The "Museum of No Spectators" has offered a 3D virtual tour at this year's Burning Man which cancelled its 2020 edition and decided to hold the event with a virtual festival, named "The Multiuniverse".
The Burning Man 2020 was originally planned to be held from August 30 to September 7, 2020, but due to the coronavirus pandemic, the organizers transformed the event into a virtual festival.
Before going into virtual Burnin Man festival, San Francisco-based architect John Marx together with Artist Absinthia Vermut have offered a 3D virtual tour for their "Museum of No Spectators" installation.
To visit the museum in 3D click here. It was originally going to be built for the August 30 - September 7 Burning Man gathering at Black Rock City.
The concept for the Museum predates the pandemic. The idea is to address how museums are not neutral spaces. Instead, museums position art and artists in powerful ways and are often perceived as elitist and exclusive.
The standing they have in the art world can make it difficult to challenge the notion of "museum grade art", yet anyone who has been to Burning Man will know that exceptional and powerful work is being created outside this context and work that has a profound resonance with society, so much so that it redefines our perception of what constitutes art.
The name "The Museum of No Spectators" suggests an alternative museum that moves away from art being something other people, Great Masters, do and we worship.
Instead, 'The Museum of No Spectators' asks a series of questions: What would a museum be like on the playa within Burning Man culture? What would you do there? What role would art play, what role would people play, what role would you play?
"The Museum of No Spectators" picks up on the wholly participatory nature of Burning Man culture. This is in sharp contrast to the default museum experience of, for example, the visitor who "consumes" art through the blockbuster show.
At "The Museum of No Spectators", the visitor is no longer a consumer, but enters into what is a radically inclusive space where the creative process is a key element in how the art is being shared with others - as an inherently decommodifying experience.
"Burning Man as an event invites you to experience art as not just something you might passively appreciate, but as a joint enterprise that unleashes your own creative potential," said Architect John Marx.
"This is why Absinthia and I thought that a museum on the playa that encourages all Burners to make works of art in an uncurated and spontaneous environment is an ideal way to reconsider what museums can be."
"It also raises interesting questions around the Range of Cultural Inclusion and how this might impact society in general," Marx added.
"The Museum of No Spectators came about as John and I were talking about the Burning Man exhibit at the Oakland Museum of the Arts," said Absinthia Vermut.
"I had attended and loved seeing the art on the walls but having lived in Oakland and attended Burning Man as long as I have, I knew a lot of artists were not included. Exiting through the gift shop where I saw items I had been gifted on the playa, commodifying them just didn't align with the Burning Man principles."
"Walking through a museum looking at someone else's art was the definition of spectating. Which was okay, because we were not at Burning Man. But what if we were? What would that look like?," Vermut added.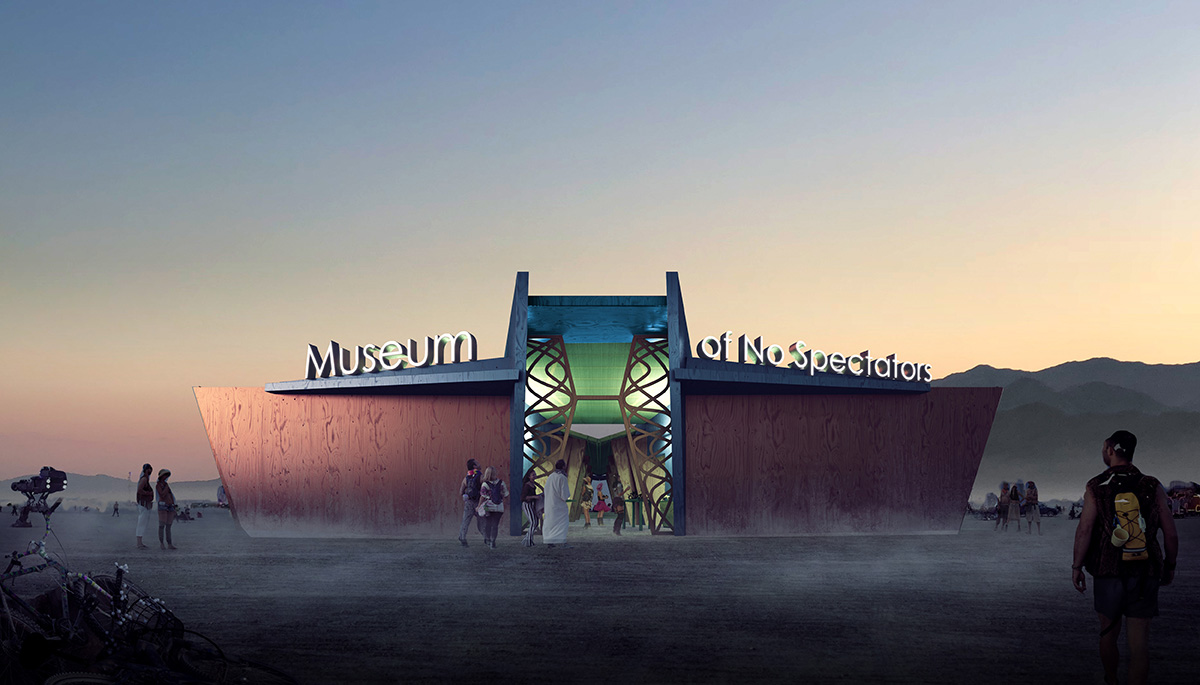 Read WAC's previous detailed coverage about the Museum of No Spectators.
All images courtesy of John Marx
> via John Marx