Jorge Ramon Giacometti Architecture Workshop adds structural redwood frames to old house in Ecuador
Ecuadorean architecture studio Jorge Ramon Giacometti Architecture Workshop has added structural redwood frames to renovate an old house in Puembo, Ecuador.
Named Avocados House, the 300-square-metre house has a simple plan layout which gained new light-filled interior and new outer appearance after the renovation process.
The architecture studio conceived to renovate the old house by using local craftsmanship and materials, which was easily to manage the construction process, while it adds a fresh look and more cohesive interior space.
"The proposal for the rehabilitation of the "Avocados House" aims to turn the pre-existing volume to the patio and garden of avocados, guavas, capulíes and other fruit trees," said Jorge Ramon Giacometti Architecture Workshop.
"We therefore had to find a construction system that in the long run would allow us to solve this new orientation and lighting, reinforcing the pre-existing structure."
According to the architects, it was necessary to remove the factory walls to put in place structural frames of redwood anchored to a new concrete base and to the old eucalyptus pillars.
The structural boxes are attached to the new glass door and window frames and mechanisms, providing light while ensuring ventilation and communication outside.
In addition, the studio built old pre-existing factory spans, linked the previously divided spaces on the ground floor, redid installations, patched structure, flooring, stairs and other maintenance works.
"Everything is handcrafted with materials obtained from the surrounding area," added the firm.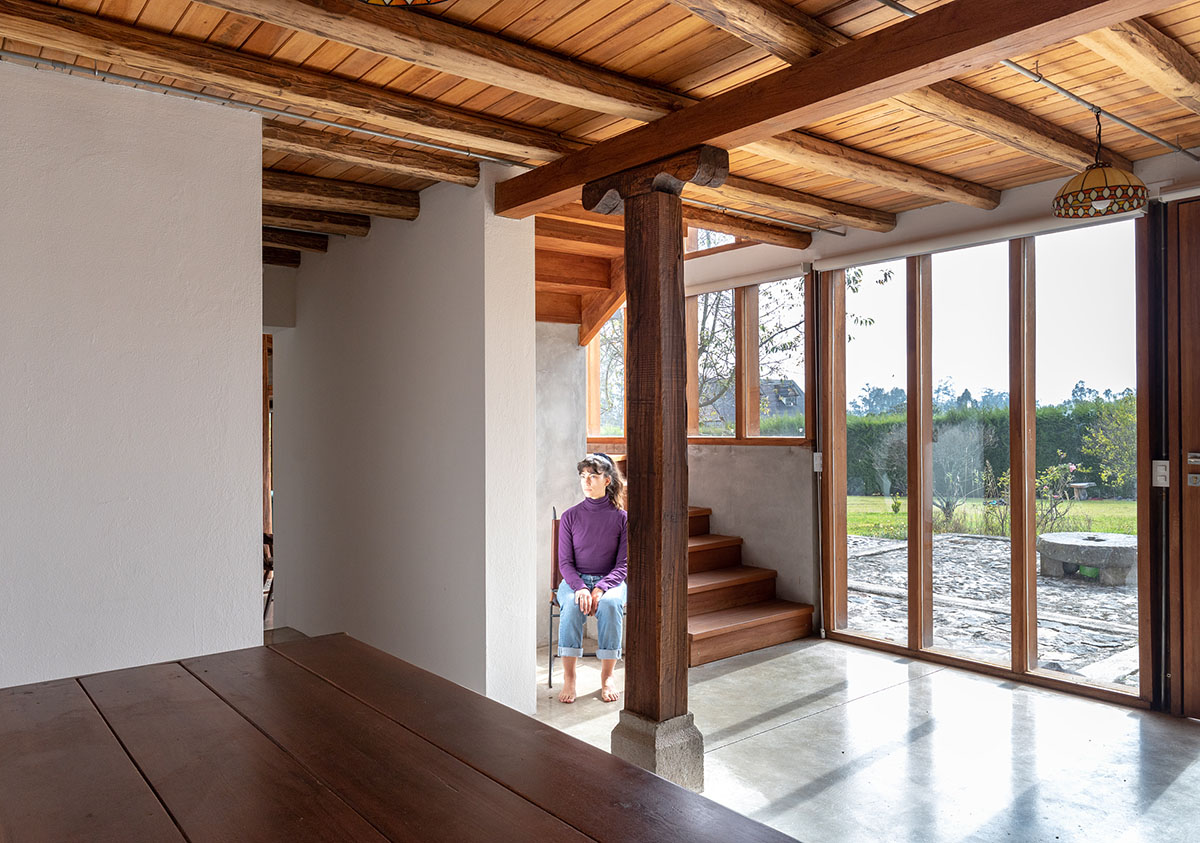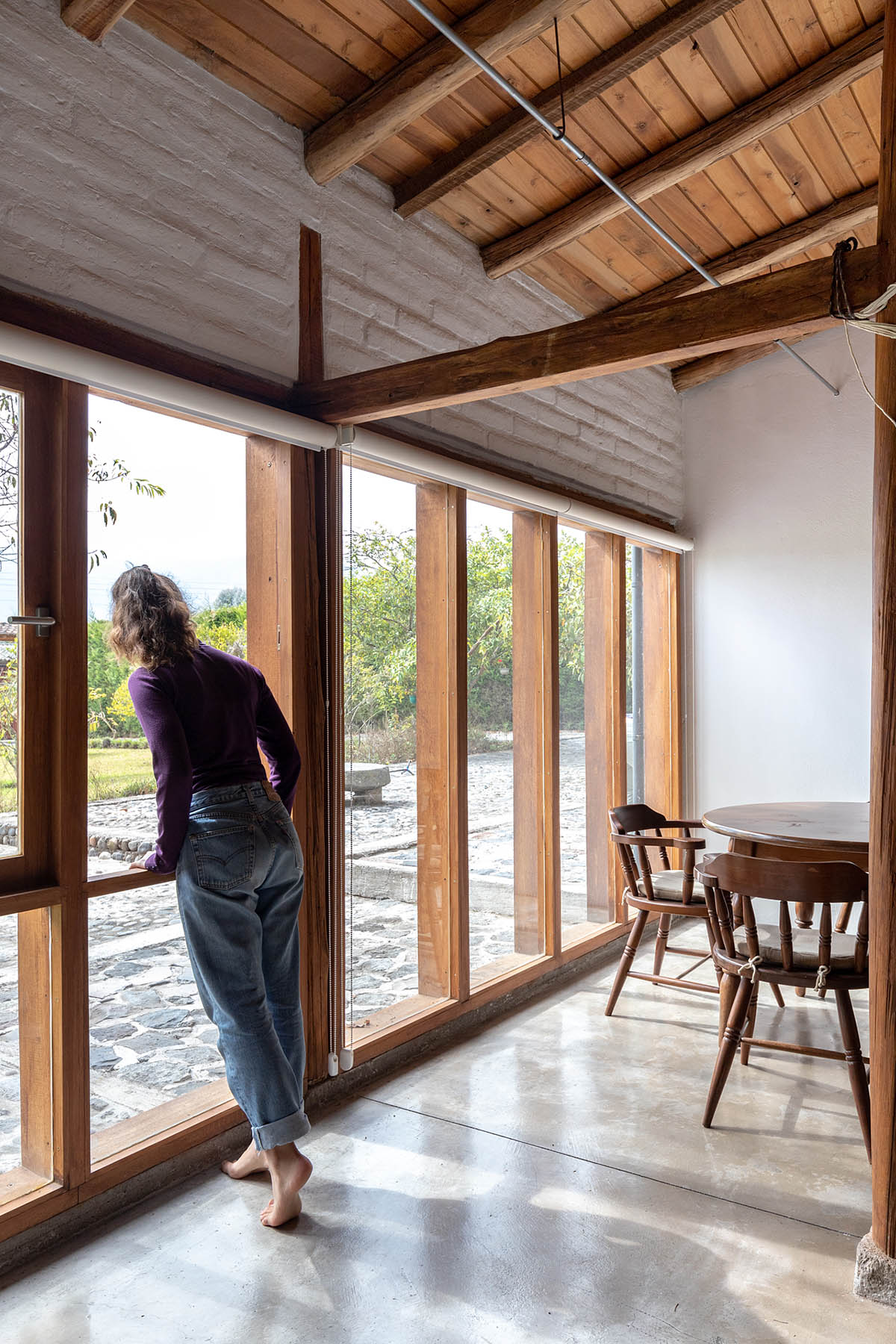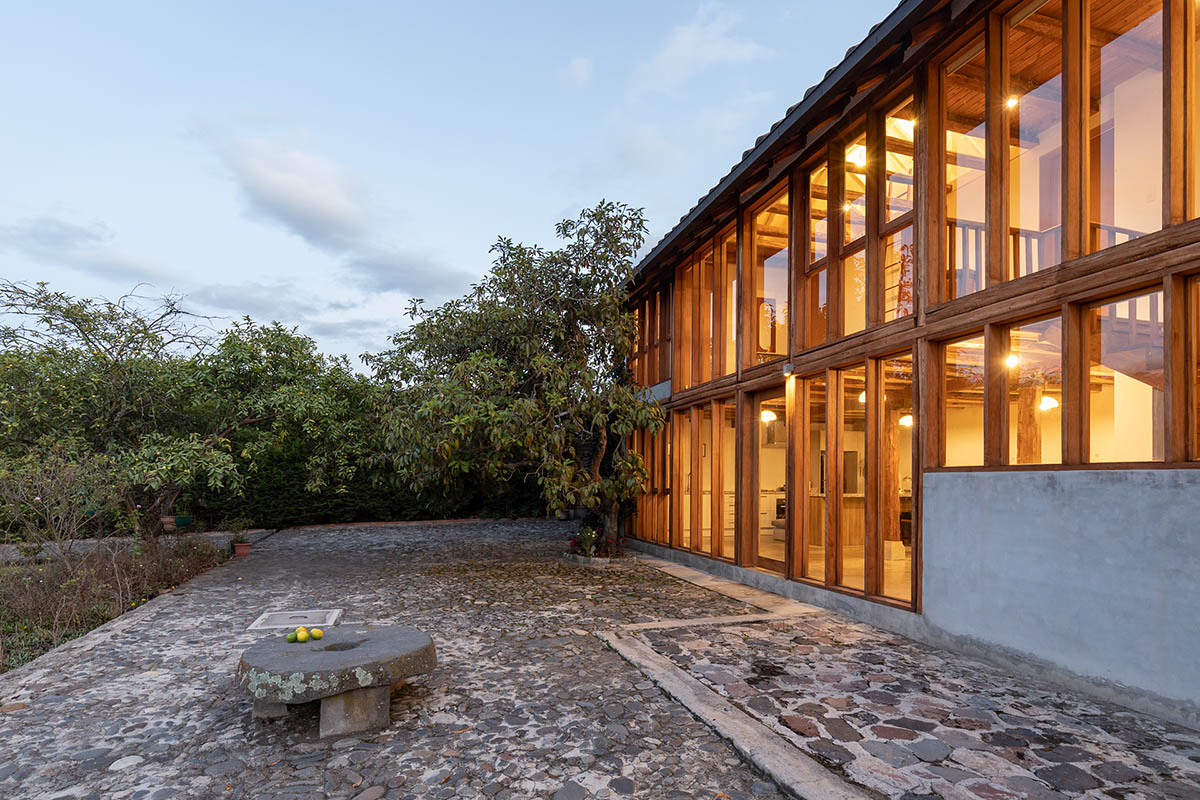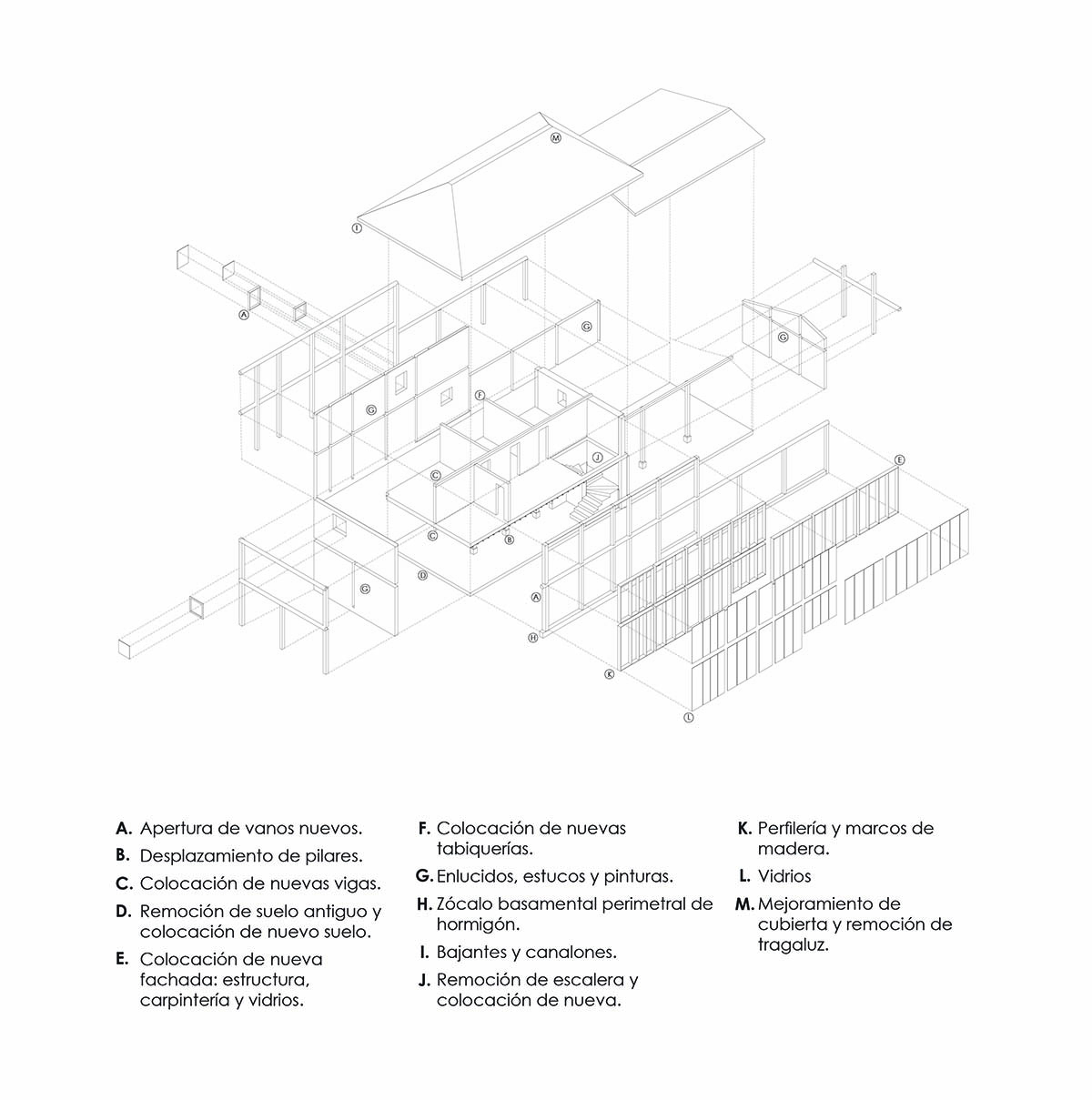 Axonometric drawing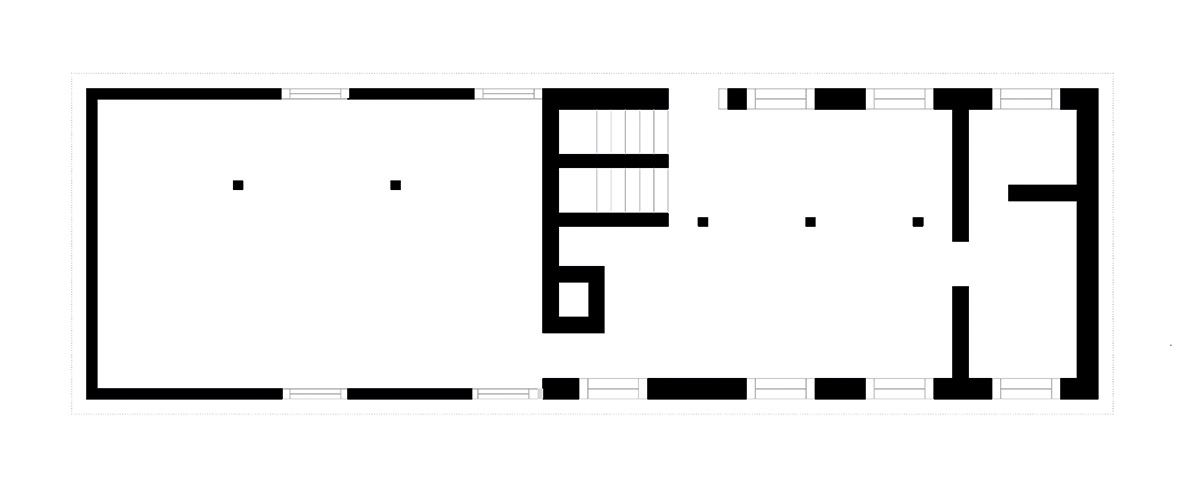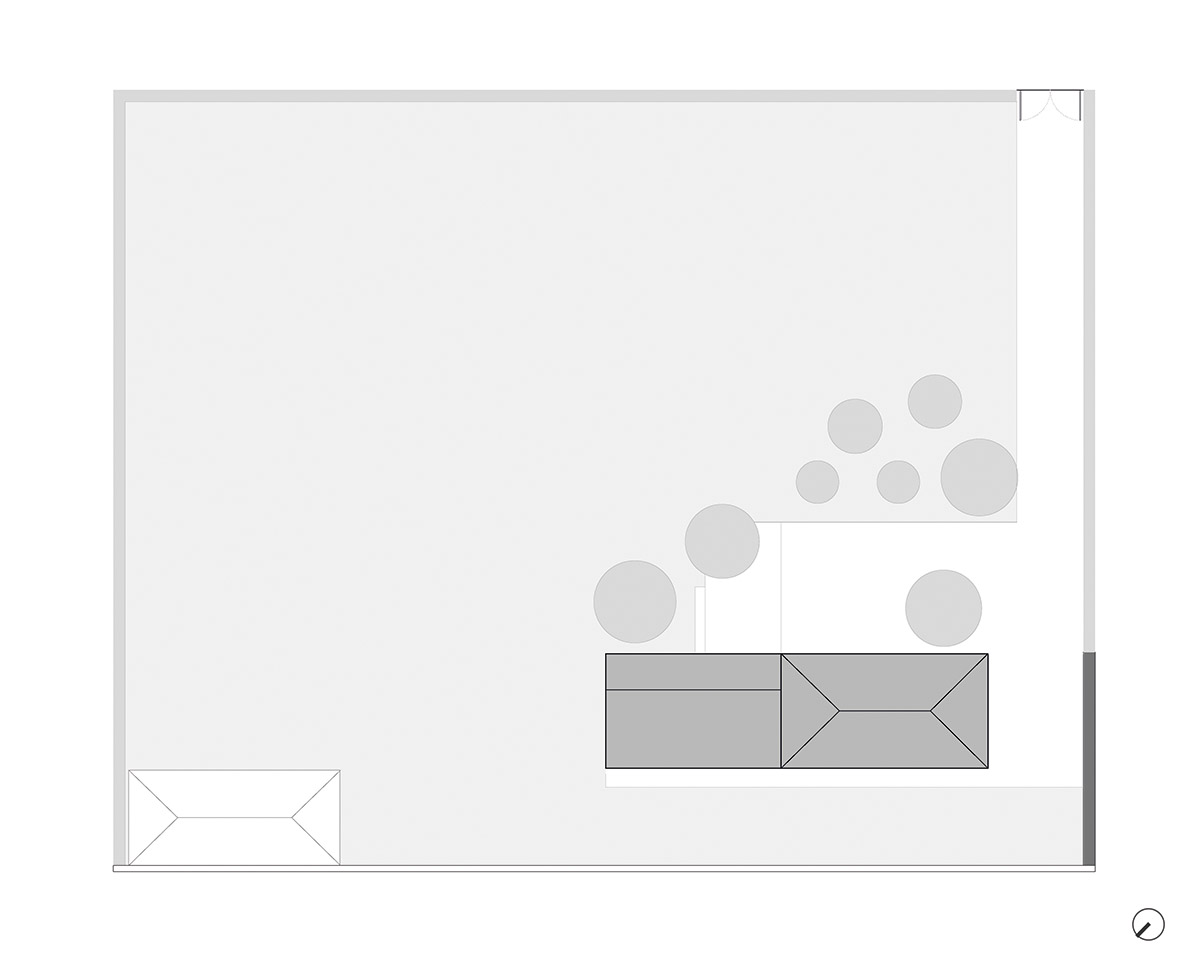 Roof plan
Section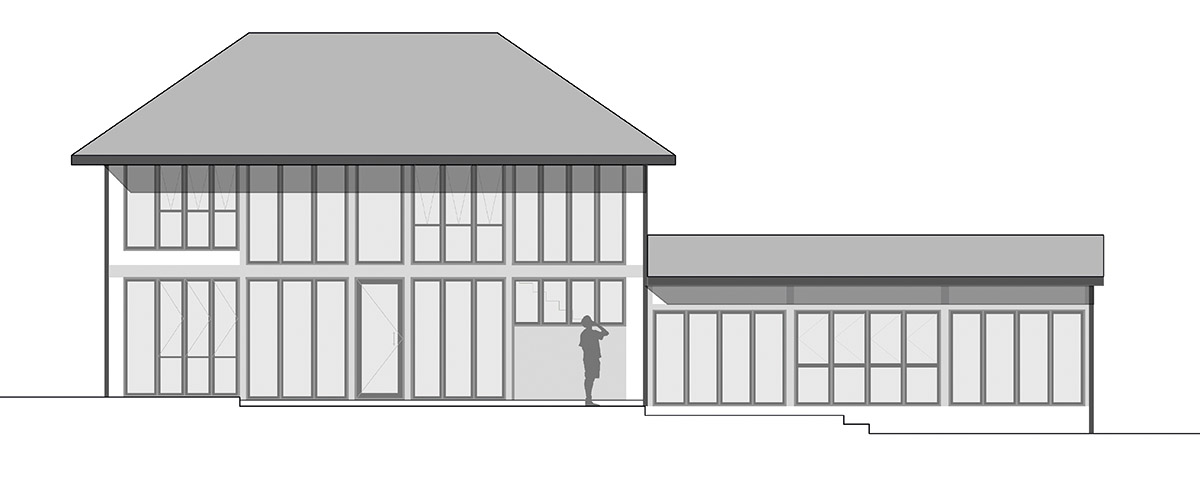 Elevation
Elevation
Jorge Ramon Giacometti Architecture Workshop is an independent architectural studio based in Ecuador. The studio was founded by Jorge Ramon Giacometti who is an architect and has Master's Degree in Architecture by the Technical School of Architecture of the Polytechnic University of Valencia-Spain.
He has obtained the Nacional Price in the Bienal de Arquitectura de Quito 2014 and 2016. He also received the Latin-American House Award of Universidad de las Flores 2014, Buenos Aires, Argentina and was finalist in Terra Award 2016 from Craterre University, France.
The studio produces small-scale projects in Ecuador.
Project facts
Project name: Avocados House.
Architecture Studio: Jorge Ramon Giacometti Architecture Workshop
Country of studio: Ecuador
Built area: 300m2
Location: Puembo, Ecuador.
Architect in charge: Jorge Ramon Giacometti
Design team: Daniel Hegen (Ger), Francisco Trigueros (Esp)
Engineering: Patricio Cevallos (Ecu)
All images © Juan Alberto Andrade
All drawings © Jorge Ramon Giacometti Architecture Workshop