Richard Rogers steps down from Rogers Stirk Harbour + Partners
Italian-British architect and pioneer figure of high-tech architecture Richard Rogers has retired from Rogers Stirk Harbour + Partners (RSHP), which he founded in 1977.
Richard Rogers, who is aged 87, will step down as a Director from the practice he founded more than 40 years. BuildingDesign reports that the decision has came to end in official documents signed at Companies House on Friday and his name will be dropped from Rogers Stirk Harbour & Partners within the next two years.
Pritzker Prize-winning architect Richard Rogers is significant name in high-tech architecture with modernist and functionalist designs. He designed many important buildings in the world, and he is perhaps best known with the design of Pompidou Centre in Paris, the Lloyd's building and Millennium Dome both in London, the Senedd in Cardiff, and the European Court of Human Rights building in Strasbourg and Heathrow Airport's Terminal 5 building.
"Richard has been a huge inspiration to us all at RSHP and to the architectural profession globally," said co-founder Ivan Harbour in a statement.
"His humanity, integrity and generosity are reflected in the practice he founded, and which continues to be guided by his principles."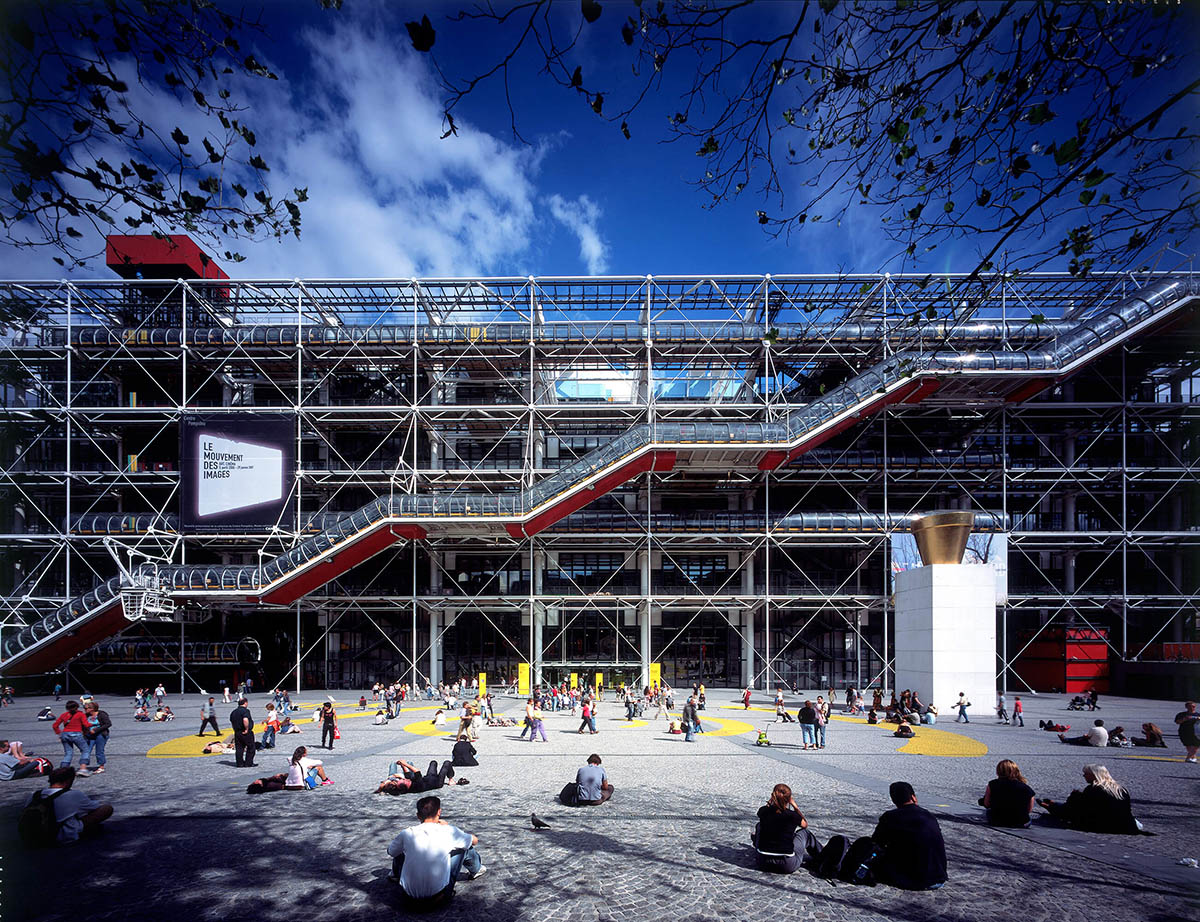 The Centre Pompidou was completed in 1977 in Paris, and designed with Renzo Piano. Image courtesy of Rogers Stirk Harbour + Partners
Although there is no reason given for Rogers' departure, according to a statement, the practice said Richard Roger's departure has been "planned since 2007, as part of the comprehensive succession planning strategy established when the Richard Rogers Partnership became Rogers Stirk Harbour & Partners."
"The decision to rename the practice was influenced by the vital contributions of Graham Stirk and Ivan Harbour, two of Richard's colleagues who have been with the practice for over thirty years."
Having significant award and honors, Richard Rogers was named as the 2007 Pritzker Architecture Prize Laureate and the recipient of the RIBA Gold Medal in 1985 and winner of the 1999 Thomas Jefferson Memorial Foundation Medal.
He also won the 2000 Praemium Imperiale Prize for Architecture from the Japan Art Association ad the 2006 Golden Lion for Lifetime Achievement (La Biennale di Venezia) and the 2007 Tau Sigma Delta Gold Medal.
The Lloyd's of London by Rogers Stirk Harbour + Partners (RSHP) completed in 1986. Image courtesy of RSHP
Richard Rogers was awarded the Légion d'Honneur in 1986, knighted in 1991 and made a life peer in 1996. Most recently, in 2008 he was made a Member of the Order of the Companions of Honour.
Rogers was recently awarded the 2019 AIA Gold Medal, the AIA's highest annual honor recognizing individuals whose work has had a lasting influence on the theory and practice of architecture.
In 1970s, Rogers joined forces with Italian architect Renzo Piano to pave the way of his career, Rogers worked as project partner on the design of Centre Pompidou in Paris, working with alongside Gianfranco Franchini and a team from Ove Arup and Irish engineer Peter Rice.
After working with Piano, Rogers established the Richard Rogers Partnership along with Marco Goldschmied, Mike Davies and John Young in 1977, then this collaboration became Rogers Stirk Harbour + Partners in 2007.
In 2013, regarding the practice constitution he said that "we wrote a constitution and agreed that at that time the highest paid architect – which was me – could only have eight or nine times the lowest-paid architect's salary. The rest would go through either a direct profit share or to charity."
"We mapped out benefits, were among the first people to give paternity leave anywhere… we outgunned John Lewis in fact."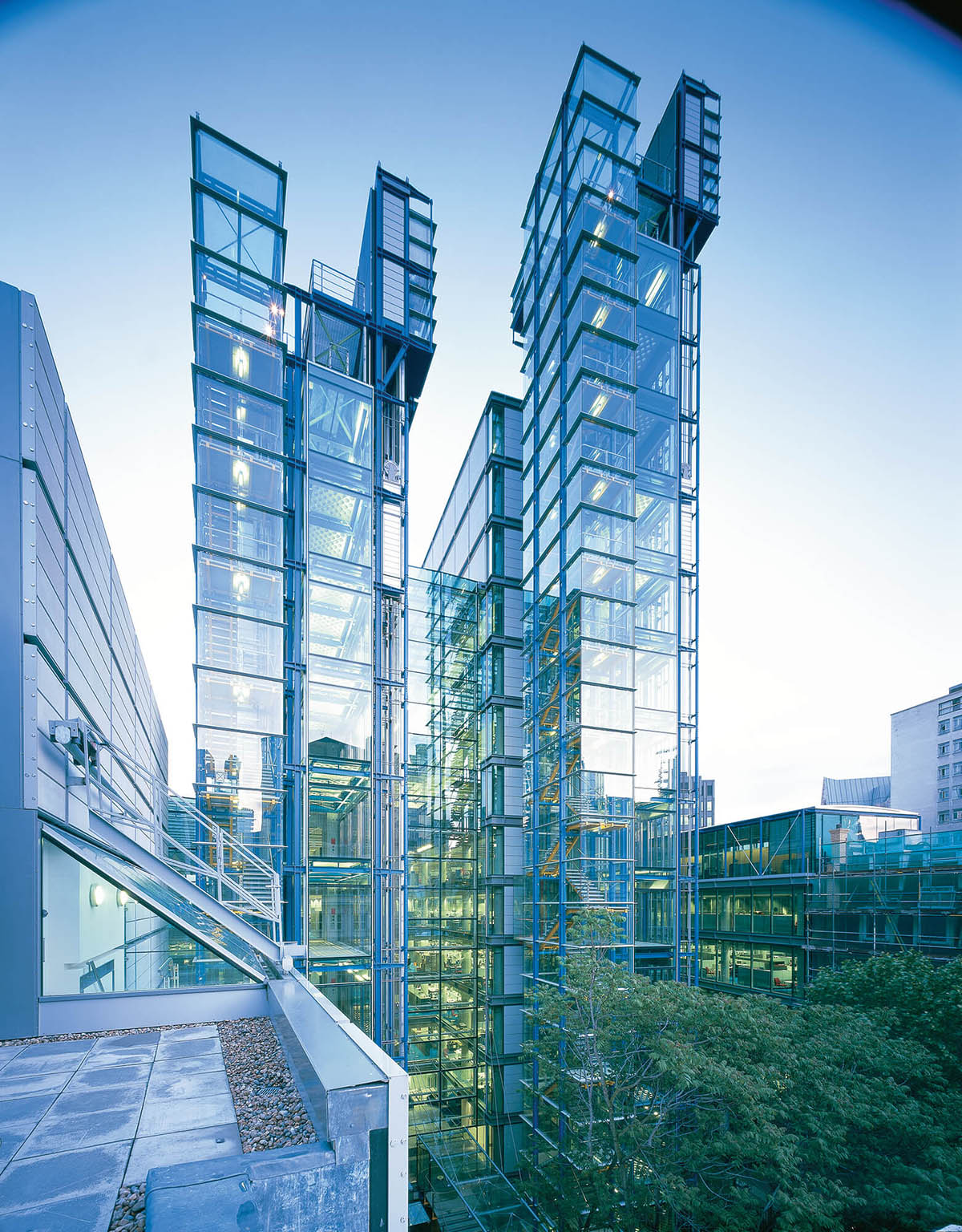 Lloyd's Register in London, UK completed in 2000. Image courtesy of Rogers Stirk Harbour + Partners
The remaining partners, Ivan Harbour and Graham Stirk, will continue to lead the firm by maintaining the philosophy and ethos of the practice which RSHP applies to all its work and the name of the practice could simply become "Stirk Harbour & Partners".
Ivan Harbour and Graham Stirk's names were added to the practice in 2007. Then five new names, Stephen Barrett, Stephen Light, John McElgunn, Tracy Meller and Andrew Tyley were promoted as partners in 2015.
The practice said: "Graham and Ivan are now supported by nine other partners, with five long-standing members of the practice being named partners in 2015. Together, they maintain the continuity and consistency of the philosophy and ethos which RSHP applies to all its work. They will continue to recognise and encourage new talent within the practice."
In an article published by The Guardian, Rogers said "I am going to retire in a short time." "I will enlighten myself and let them go ahead."
In 2016, Rogers was named as CNN Style's new guest editor, where he talked about the democratization of public space.
Top image: Richard Rogers, image © A. Zuckerman
> via The Guardian