Beast Estudio Creativo designs three holiday houses with smooth surfaces in Tulum, Mexico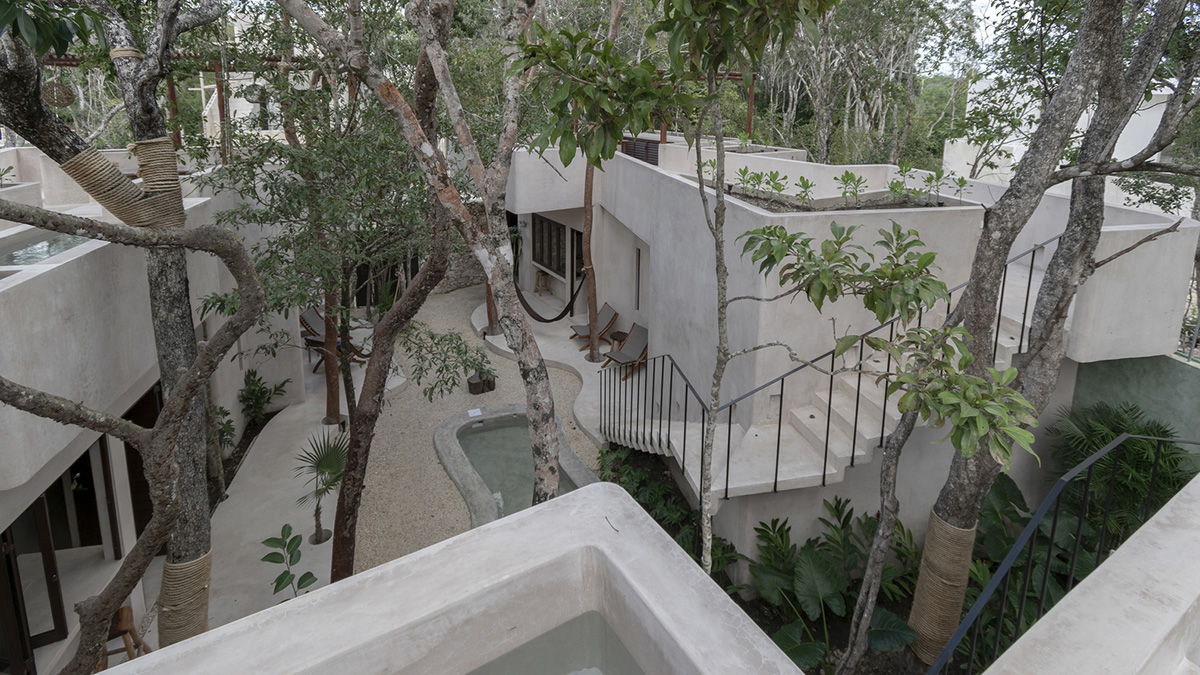 Mexican architecture firm Beast Estudio Creativo has designed three holiday houses in a natural landscape of Tulum, Mexico.
Named Apsara Houses, the houses are situated irregularly on a small plot and overlook a small outdoor pool at the heart of the complex.
Apsara Houses were designed as a group of three houses located in Holistika, a community focused on respect for nature. The houses consists of a set of 3 modules covering from 45-square-metre area to 65-square-metre area in total.
The program includes a room, a complete bathroom, living room and kitchen with terrace, a rooftop with a jacuzzi.
The modules' rudeness is carried out with the purpose of saving as many trees as possible, minimizing the environmental impact and creating spaces that respect the context.
The pool, which functions mainly as a water mirror, connects the three houses creating a common space. Planters and tubs on the rooftop provide spaces with privacy to users, even when there is proximity to one another.
The interior and exterior of the houses offer pure and soft appearance that is blended perfectly with nature. The interior design follows minimal approach and contains only such as one bed, a mirror and a small piece of furniture.
The material in walls, ceilings and floors stands out for its warm and neutral color. Chukum, typical of the region, is used for its waterproofing properties and minimizes cracking. Its versatility allows it to be used both indoors and outdoors and together with wood and stone finishes.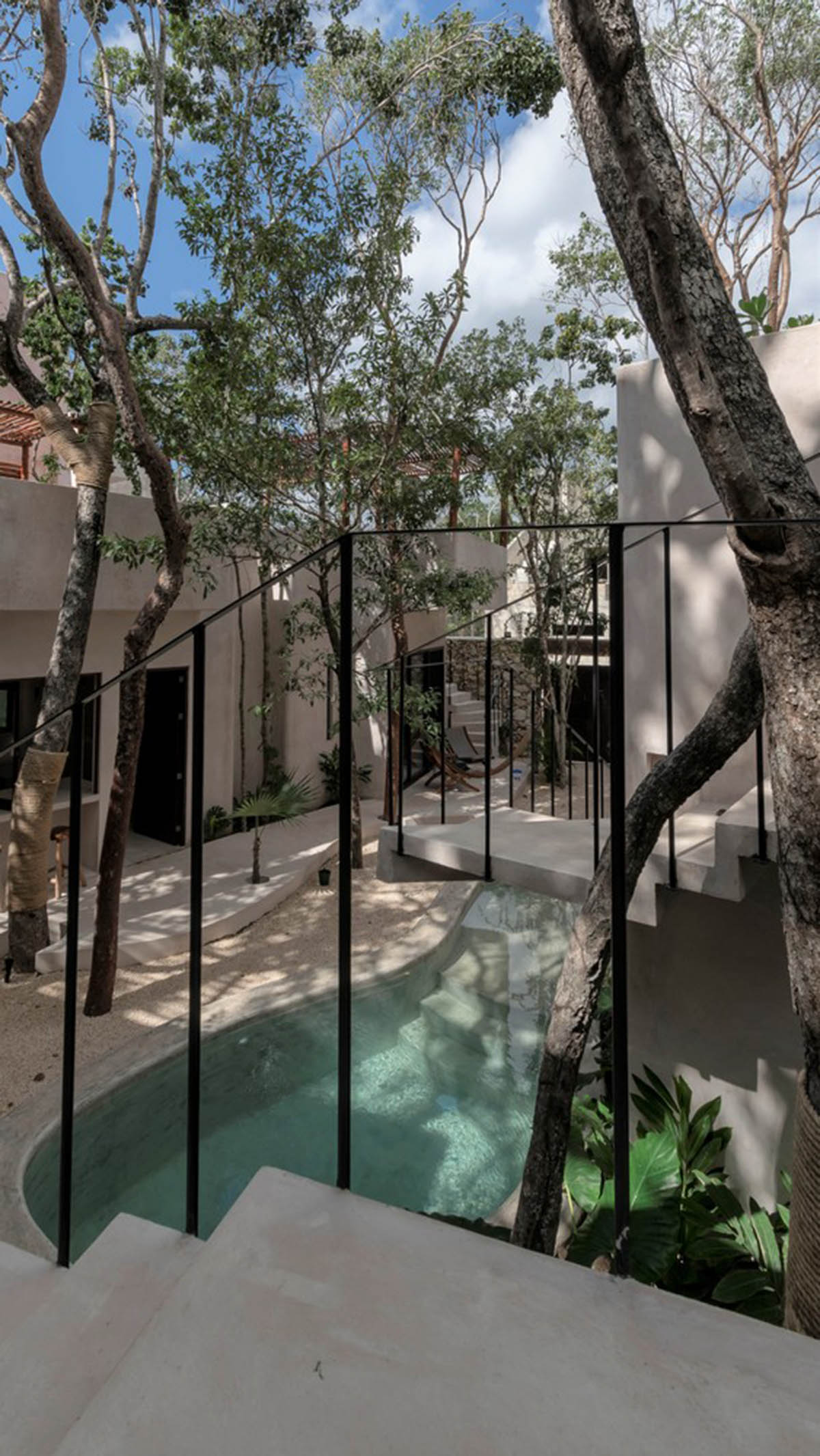 Under the shade of the trees and following the shapes, angles and breaks that they mark, this project is landed creating a fresh space under the intense sun of Tulum.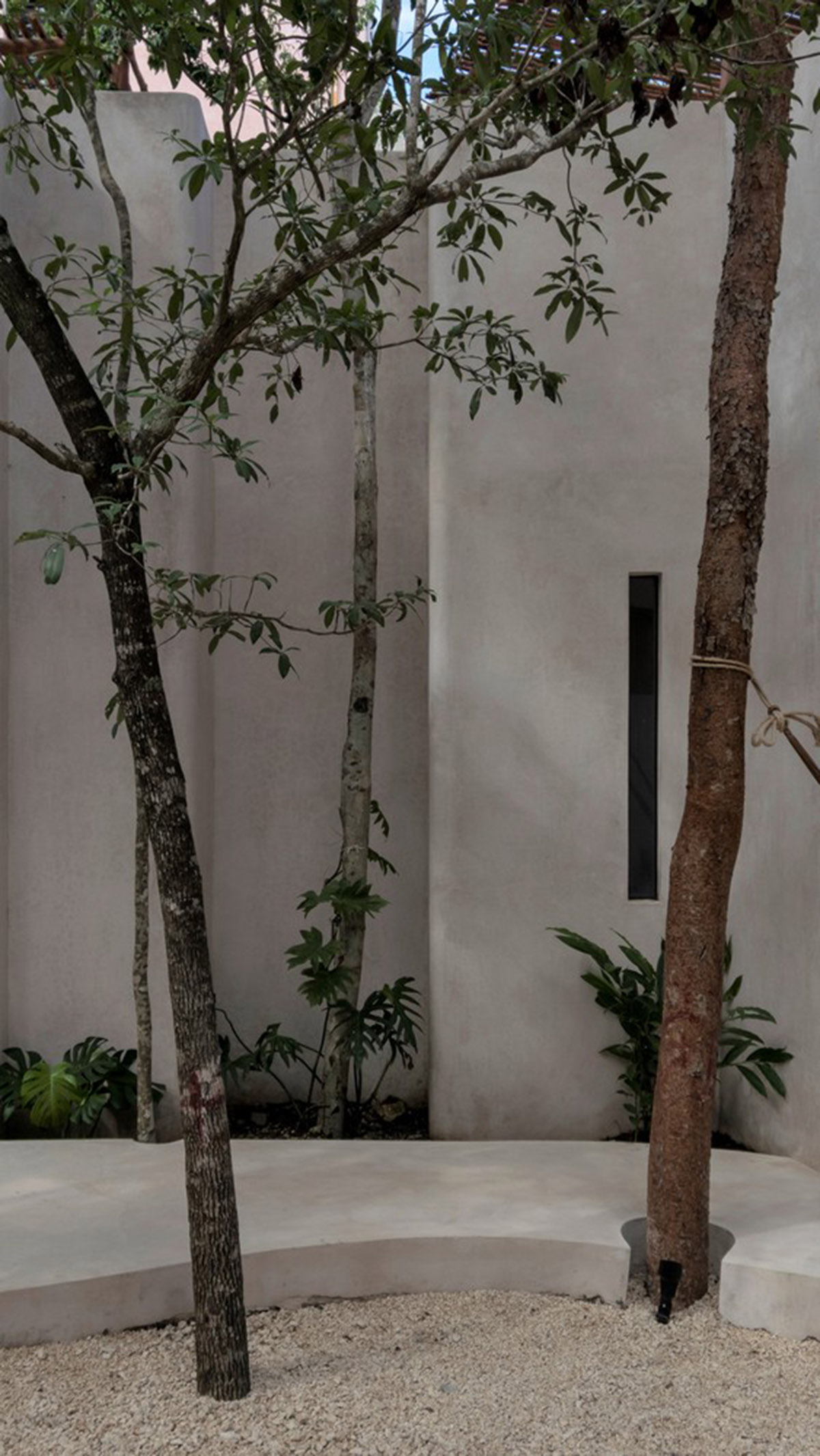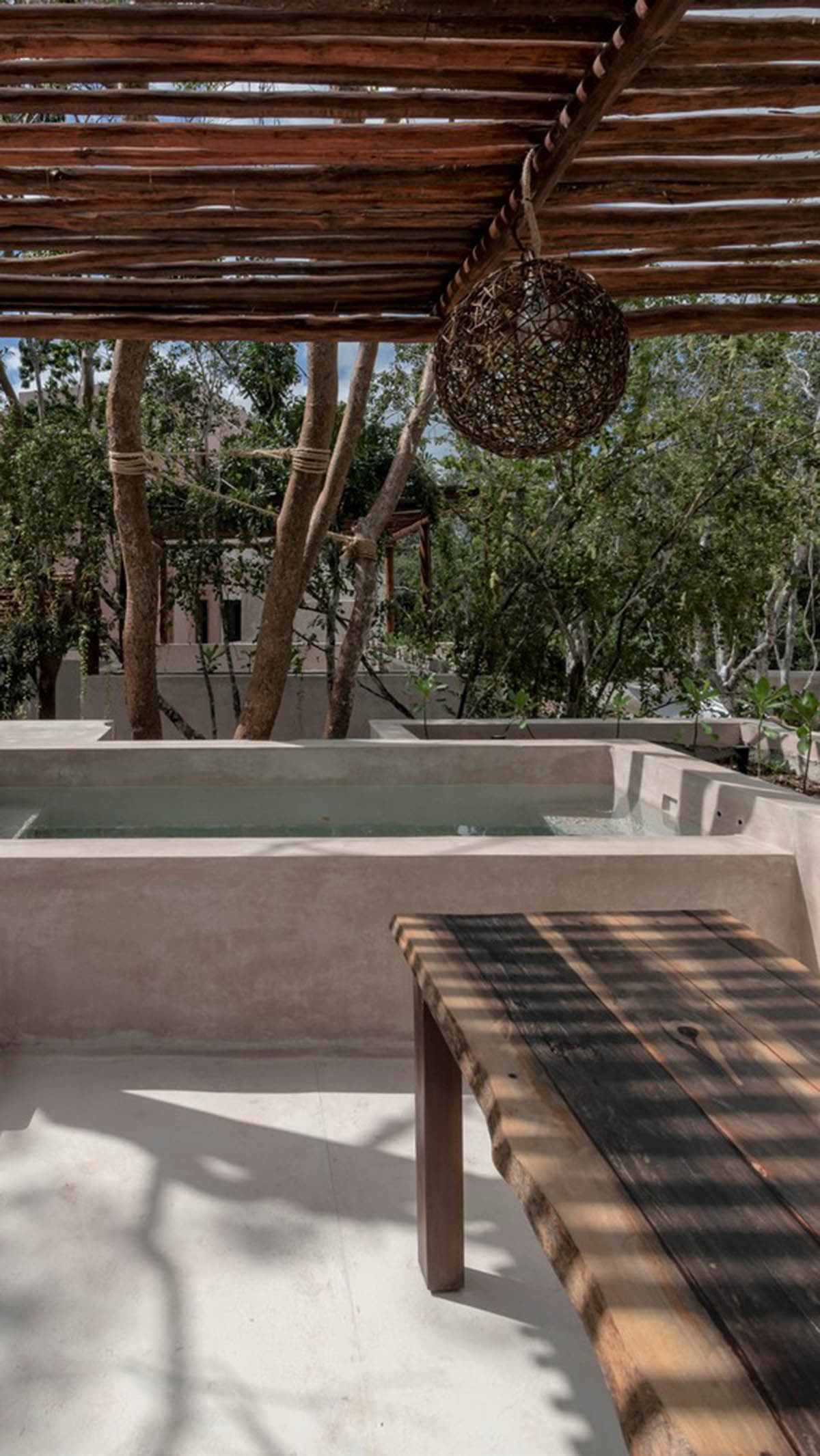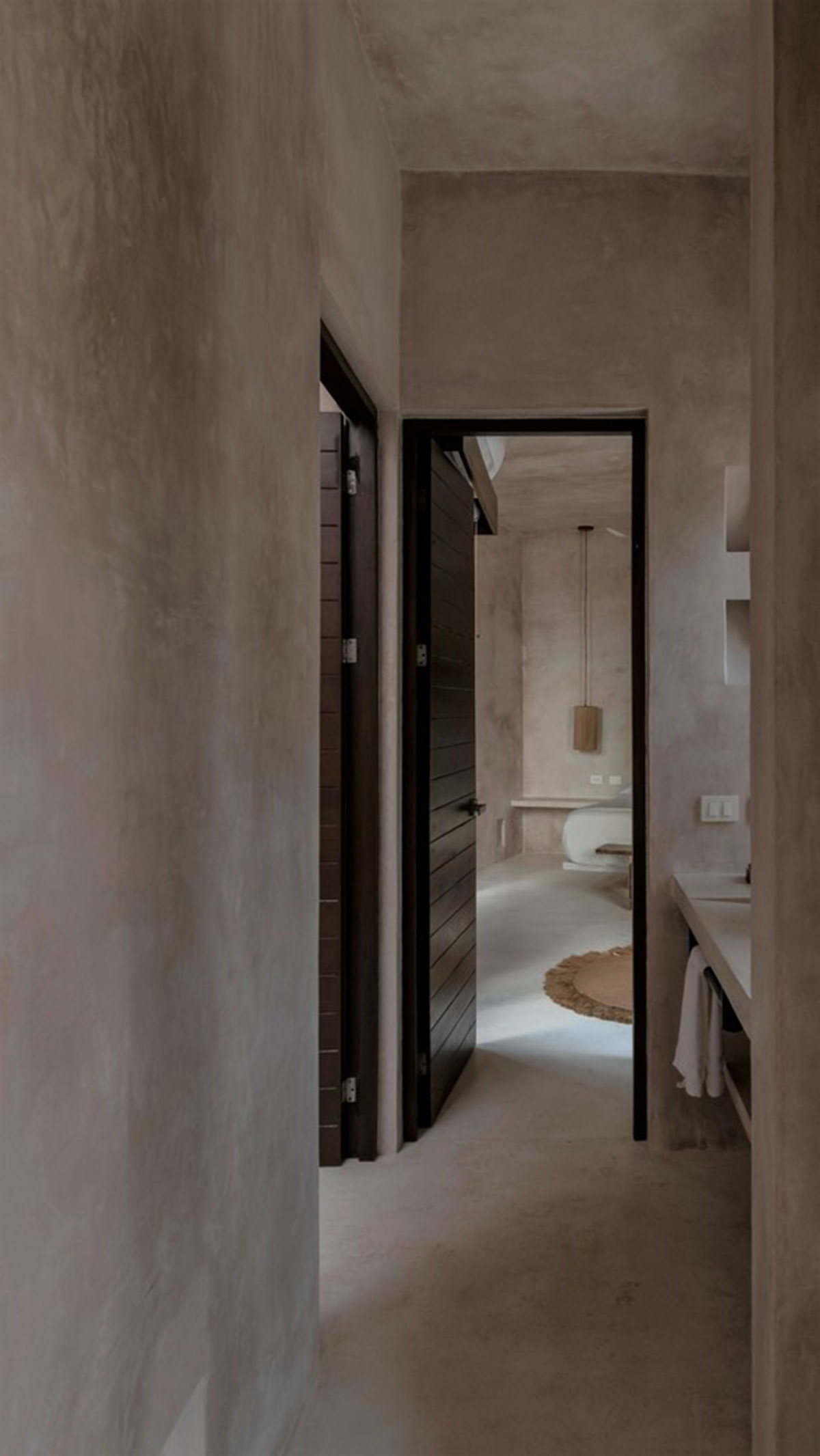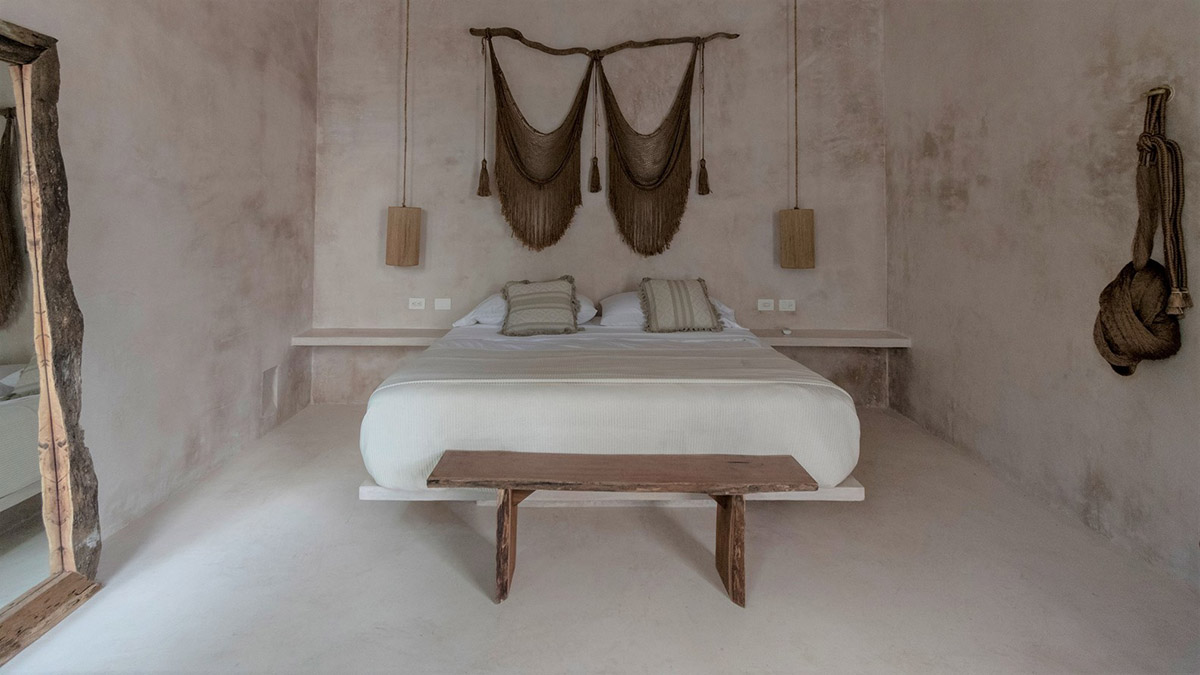 First floor plan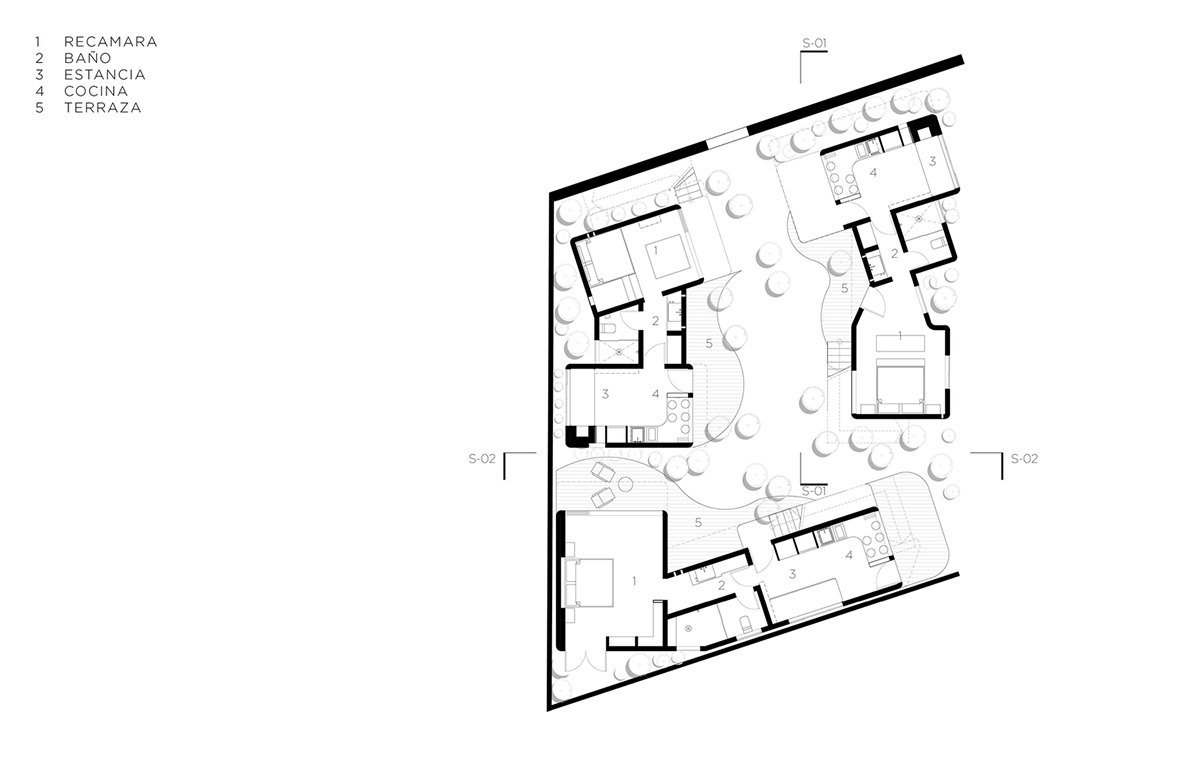 Second floor plan
Third floor plan
Section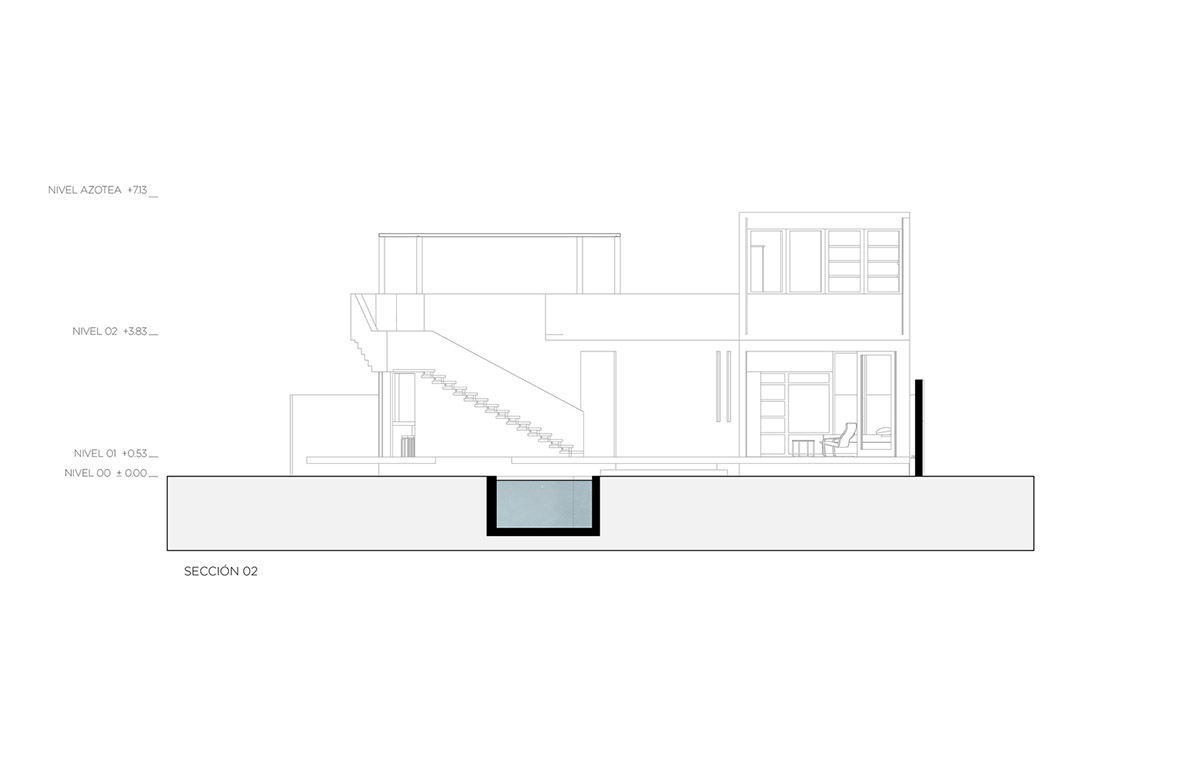 Section
Project facts
Project name: Apsara Houses
Architects: Beast Estudio Creativo
Location: Tulum, Mexico
Size: 180m2
All images © Gerardo Rosel
All drawings © Beast Estudio Creativo
> via Beast Estudio Creativo