WA Awards 34th Cycle Winner Posters And Certificates Are Ready To Download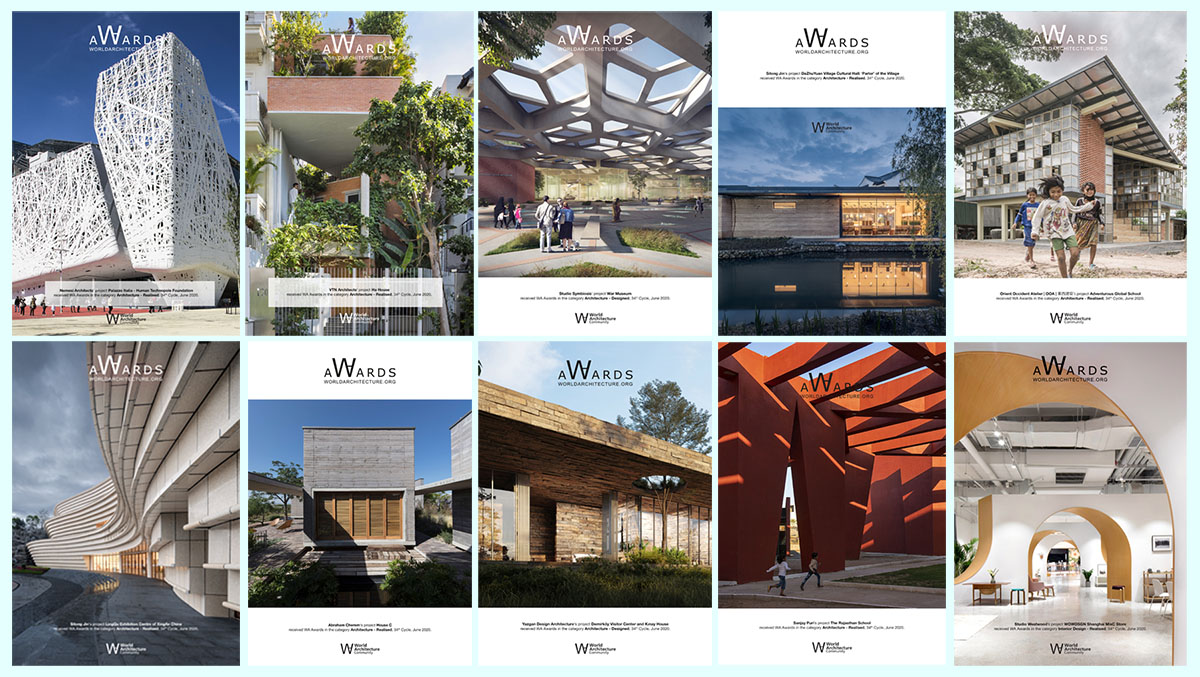 World Architecture Community has announced WA Awards 34th Cycle Winner Posters and Certificates!
You are invited to Download! We present 51 Winner Posters and 54 Certificates for the 34th Cycle of WA Awards. Please visit your project page to download or preview your high-resolution Winner Posters and visit your "My Winner Page" to download your Winner Certificates.
Please see WA Awards 34th Cycle Winners!
One Cycle ends and another begins, so if you want to see your projects potentially awarded, the best is to participate. The 35th Cycle of WA Awards is now open for submissions, so hurry up and participate to the WA Awards 35th Cycle now.
If you are a Student or an Academic Member of any University, you can send your entry FREE to the WA Awards, please follow these steps to send your projects.
WA Awards 10+5+X is also FREE for WAC Professional Members, if you are not a Professional Member of WAC, you can upgrade your status from My Settings page.
Read more about WA Awards on our How To Participate page. First, create an account from here. It's free.
WA Awards 35th Cycle, Deadline: August 20, 2020.
Enjoy your posters!