Anish Kapoor exhibition at Houghton Hall to open on July 12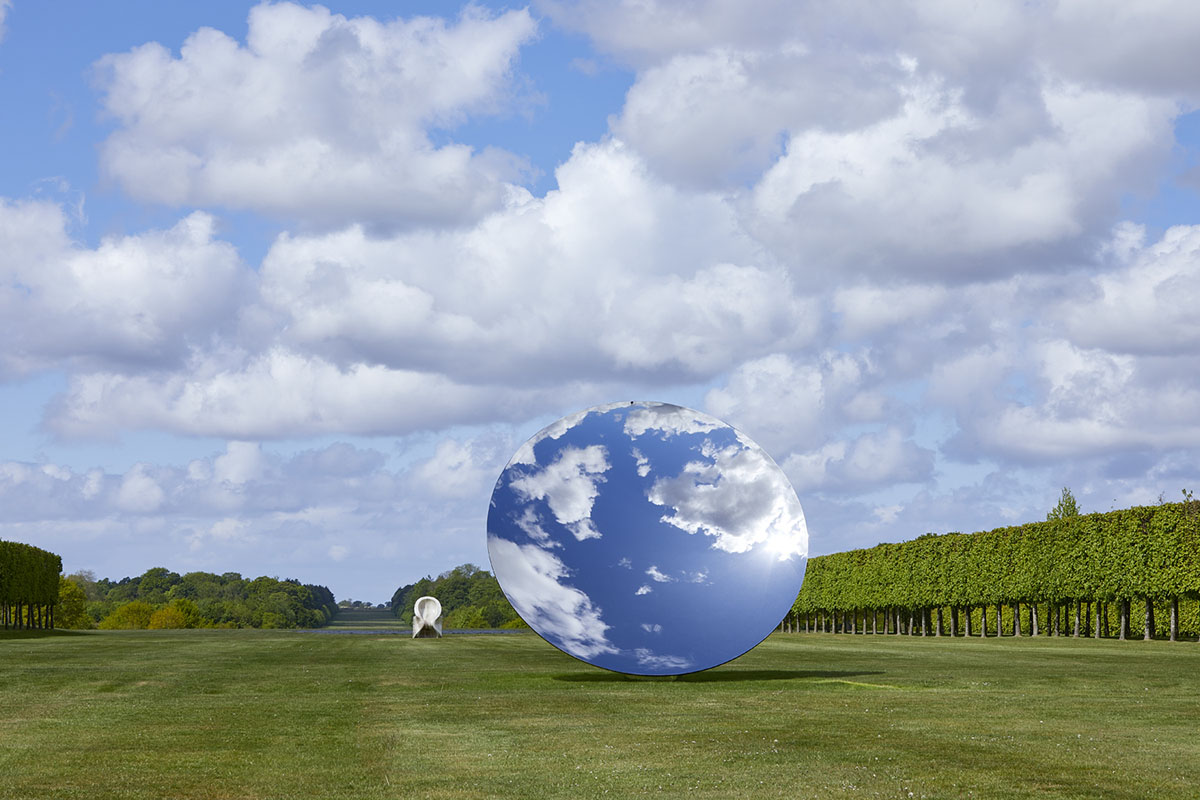 Seminal works by the celebrated British sculptor Anish Kapoor will go on show across the grounds and historic interiors of Houghton Hall in Norfolk for the exhibition Anish Kapoor at Houghton Hall from 12 July to 1 November 2020.
The exhibition was originally due to open in March 2020 but had to be postponed due to the Covid-19 pandemic. A number of measures, including pre-booked tickets, will be put in place following government guidelines to allow visitors to experience the works at Houghton Hall.
The exhibition will feature 24 sculptures as well as a selection of drawings and smaller works representative of Kapoor's ground-breaking body of work created over the past 40 years.
Presented together, this series of works will challenge the classical architecture of the house and the idyllic beauty of the grounds, whilst being in continuous dialogue and engagement with Houghton's history.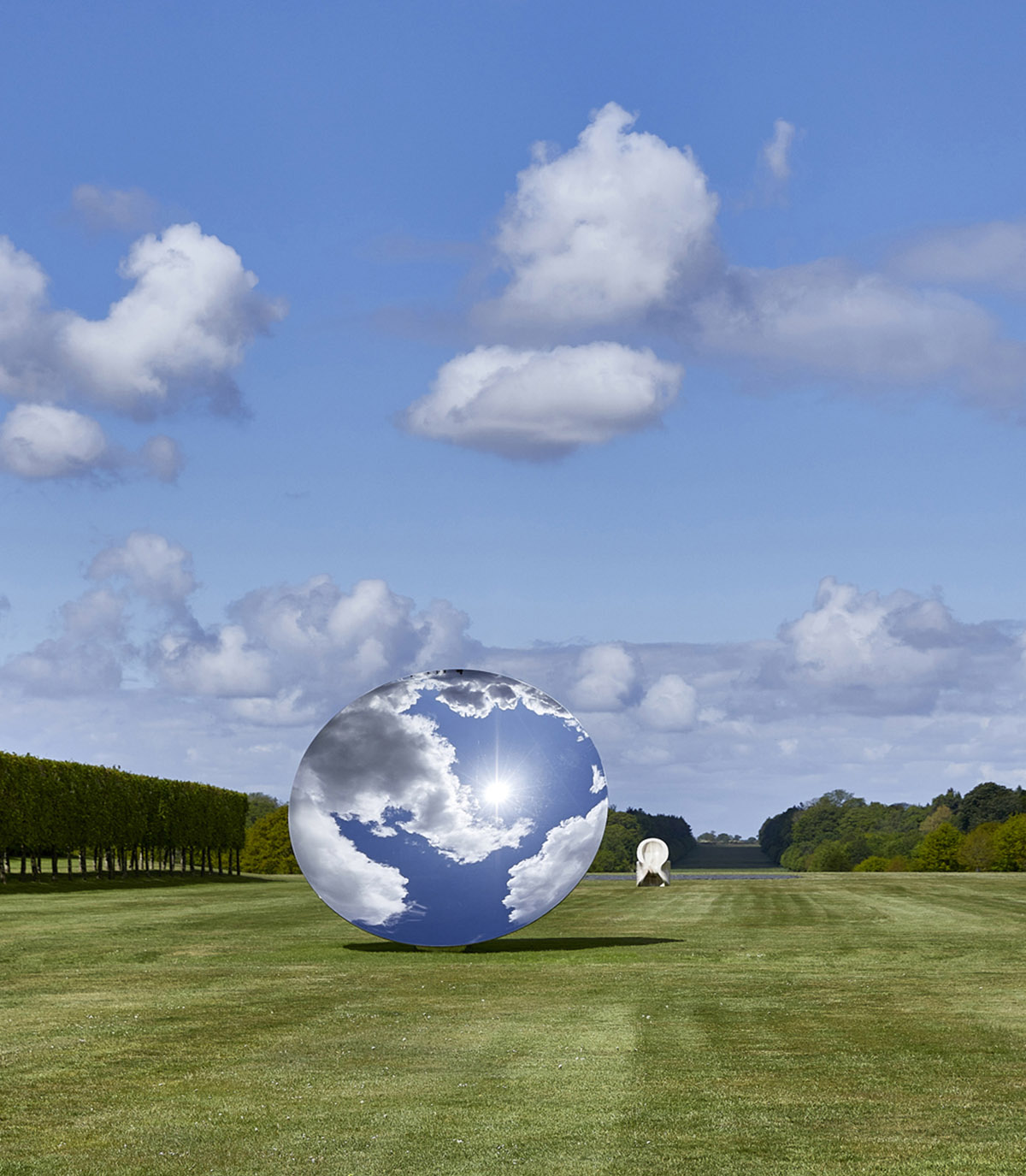 Anish Kapoor, Sky Mirror, 2018 and Eight Eight, 2004 (behind). Image © the artist and Lisson Gallery
Anish Kapoor is one of the most influential sculptors working today, known for creating ambitious public sculptures adventurous in both form and engineering across vastly different scales and materials.
Curated by Mario Codognato, the exhibition at Houghton will feature some of Kapoor's major works in mirror and stone, including Sky Mirror (2018) - a 5-metre diameter mirror of stainless steel that reflects and transforms the space around it, turning the world upside down - and a series of carved marble sculptures created in 2001 – 2003 which will be displayed across the grounds.
A number of works will also be shown inside the house, including a series of dramatic sandstone sculptures which will be presented in the gallery spaces.
Lord Cholmondeley, owner of Houghton, said: "Anish Kapoor is a magician. His elegant reflective pieces throw back the world in mysterious ways. We are proud to have the opportunity to present an important group of Anish Kapoor's work at Houghton, and are delighted to be able to welcome visitors once again."
Houghton Hall was built by Sir Robert Walpole, Great Britain's first Prime Minister in around 1722. Designed by prominent Georgian architects Colen Campbell and James Gibbs, it is one of the country's finest examples of Palladian architecture. Houghton and its estate passed to the Cholmondeley family at the end of the 18th Century and remains a family home. The house and award-winning gardens have been open to the public since 1976.
Presented by Houghton Arts Foundation, HAF continues to build a collection of contemporary art in the grounds of Houghton Hall, including a number of site-specific commissions. With links to colleges and public institutions across the region, the Foundation's aim is for Houghton to become a focus for those who wish to see great art of our time in a historic setting. Anish Kapoor at Houghton Hall follows exhibitions of work by James Turrell (2015), Richard Long (2017), Damien Hirst (2018) and Henry Moore (2019).
Top image: Anish Kapoor, Sky Mirror (2018) and Eight Eight (2004) © Anish Kapoor. All rights reserved, DACS 2020.
> via Houghton Hall