Ravi Naidoo of Design Indaba discusses the purpose of design in reSITE's podcast
Ravi Naidoo, founder of South African design event Design Indaba, is the eighth guest of reSITE's podcast series, titled "Design and the City" which was announced in February 2020.
The podcast series "Design and the City", was launched by reSITE and features conversations with outstanding architects held during the 2019 REGENERATE conference as part of the conference's theme.
In the eighth episode, Naidoo explained how Design Indaba, the most influential design event in the world, has become a multi-leveled platform triggering creativity, empowerment and reimagination of South Africa. Naidoo also shared his thoughts on the purpose of design.
If you missed the lecture of Ravi Naidoo from the 2019 reSITE Conference, watch his lecture on WAC.
Ravi Naidoo is the founder and managing director of Interactive Africa, a Cape Town-based company that combines marketing, project management, logistic prowess and creative production to work on projects that promote South Africa.
He founded Design Indaba in 1995 to help to improve South African context with local projects, craftsmanship, activism and creativity, putting the South African context in the world map.
Image © Jakub Cervenkai
He described Design Indaba as "arguably the most influential design event in the world." Design Indaba takes place in Cape Town every year, and it's only the tip of the iceberg.
The event hosts three days of talking and 362 days of doing. Since it started in 1995 Design Indaba has leveraged over 200 projects across South Africa, increasingly across Africa and the rest of the world.
Image courtesy of reSITE
"What's design for? Is design a handmaiden for consumption? Is design just to sell more widgets? Or is design in the service of people? What's design for? Could design improve the quality of life? And how could it do it not just for the haves but also for the have nots? Does design have in its power to give dignity? Is design just about objects?," asked Ravi Naidoo.
"Or is design something else? Could design be a plan? Could design be a flow diagram? What is design? Does design always have to be objectified? Can design elevate cultural identity?."
"Can design enhance democracy? I think the fundamental question is this - what's design for?."
Ravi Naidoo was in conversation with Martin Barry, Founder of reSITE. Image © Jakub Cervenka
Ravi is "a tireless force in design activism", involving himself in various humanitarian initiatives not only in South Africa but across the continent and the globe.
From low-cost social, housing projects, security enhancement, or the setup of contemporary infrastructure - Design Indaba inspires and empowers people to create a better future through creativity. And, assessing focus is compulsory to driving that impact.
"I'm an accidental design advocate. I come from academia. I was at med school. I was doing postgraduate research in physiology at the University of Cape Town Medical School," Naidoo added.
"About the time that Nelson Mandela was released from prison, it was about the time that I felt this tumultuous change going on in the country and I thought I could reinvent myself."
"I got a job in advertising peculiarly enough, but mostly because this ad agency had a pharmaceutical account and I could go in and offer value. Generation is also planned to some extent but there is more of a sense of delightful surprise in regeneration, in an understanding that the forces that shape a place are more nuanced, more complex, more interesting than just the planners," he explained.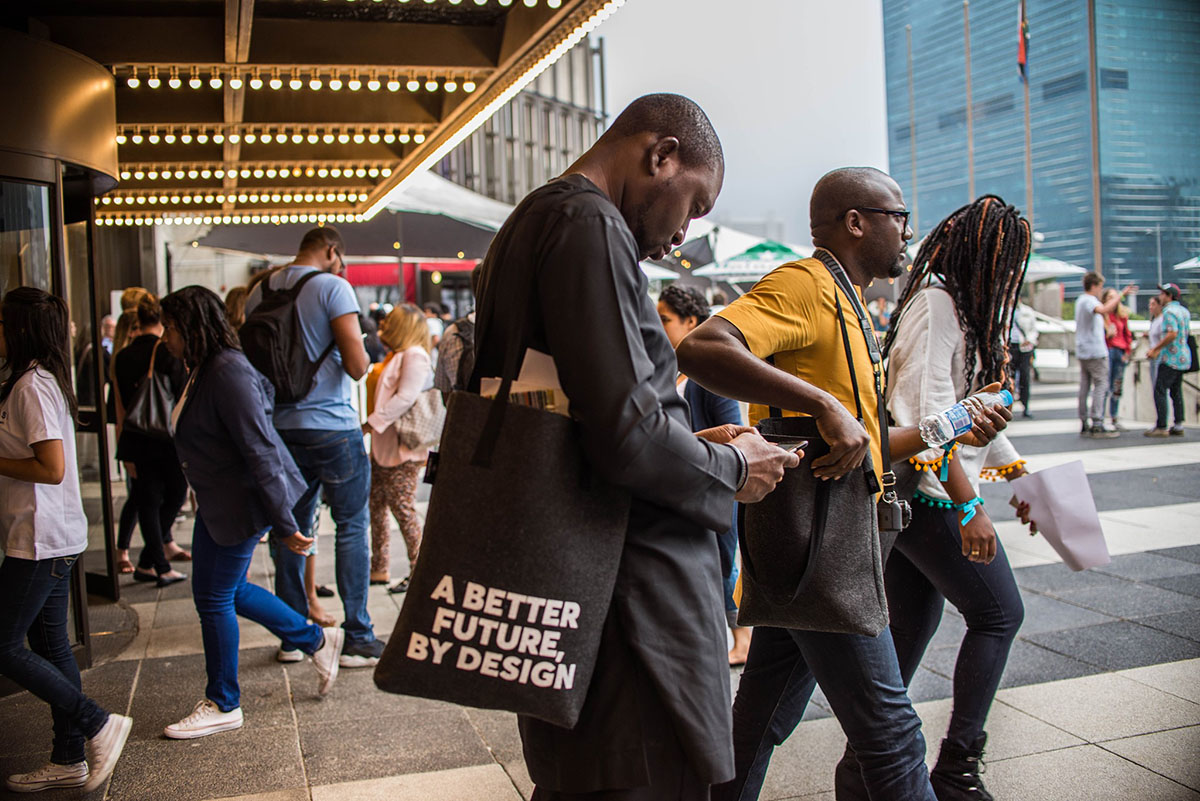 Image courtesy of Design Indaba
Talking about inequality and social division in Cape Town, he explained: "I think Cape Town's got major problems as well."
"On the one hand, it's desperately gorgeous, but I think it's got some issues with regard to inequality. It's got a major issue of the divide between the rich and the poor."
"It plays itself out spatially in the city where the poorest people live in the farthest parts of the city and public transport infrastructure for them is not great," he added.
"I think we need to start to really look at a complete makeover and a spatial redesign of the city. We should look at how we could get more low-income housing closer into the city, and improve the densification of the city."
Image courtesy of Design Indaba
Ravi Naidoo also argued that "good design pushes the boundaries of its own definition, challenging its intelligence to be analytical of a bigger picture."
He sought solutions on how to revive Cape Town, and he took inspiration from Chile, where an architect used a novel approach to infrastructure for marginalized communities.
"The question is if we could give them a better area, so they are able to have homes that become more marketable and really help in doing some degree of wealth creation," Naidoo continued.
"I think some of the problems are not designed issues, they are almost like design-nomics? Alejandro's solution was 20% design, 80% economics."
"I think we as designers, we must be these great integrators — understand the sociological issues, the environmental issues, the economic issues, the political issues in terms of fashioning a proper integrated solution."
From Design Indaba Conference. Image courtesy of Design Indaba
Design and the City is a podcast series produced by reSITE, aiming to find the ways we can use design and to make cities more livable and lovable.
As a global non-profit organization, reSITE acts to improve the urban environment, both on the stage at our events, and off. The organization works at the intersection of architecture, urbanism, politics, culture, and economics, acting as a catalyst for social action and innovative leadership.
World Architecture Community was Media Partner of reSITE 2019 and covered the summit in detail. Read more about WAC's previous coverage about speakers, discussions and sessions on WAC's Urbanism page.
Top image courtesy of Design Indaba
> via reSITE