Emmanuel Pratt explains how his Sweet Water Foundation creates Regenerative Neighborhood Development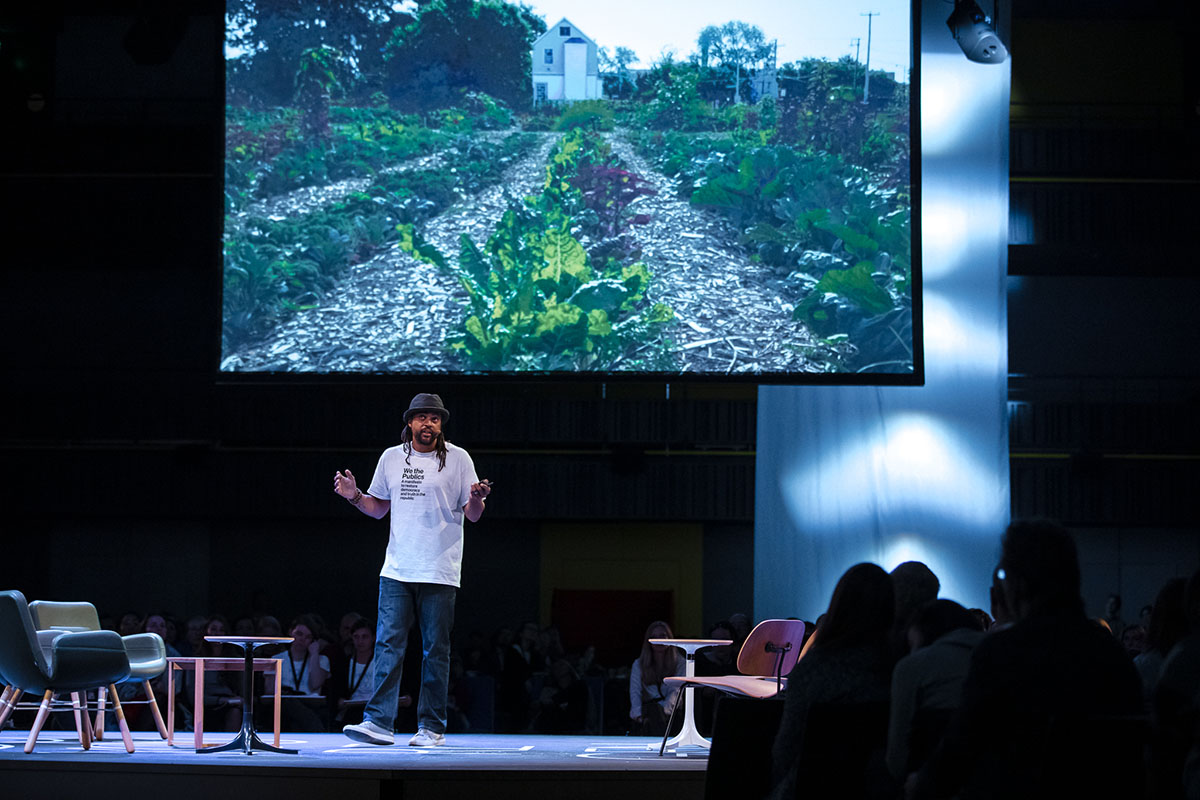 reSITE, a global non-profit organization and event to improve the urban environment, has released the lecture of Emmanuel Pratt from its 2019 REGENERATE Conference, which was held from 19-20 September 2019 in Prague's Forum Karlin.
Emmanuel Pratt is artist, architect, and community organizer and co-founder of a non-profit Sweet Water Foundation based in Chicago.
In this 20-minute video, Pratt tells the story of his co-founded non-profit: Sweet Water Foundation and how the SWF creates new urban and sustainable models through "Regenerative Neighborhood Development".
The development is described as "a creative and regenerative social justice method, that creates safe and inspiring spaces and curates healthy, intergenerational communities that transform the ecology of so-called "blighted" neighborhoods."
In his lecture, Emmanuel discusses the deep-rooted inequalities of Chicago's western and southern neighborhoods and how Sweet Water Foundation's model of urban regeneration integrates sustainable and circular community development.
"We are now a process of emergence - that is not predictable, it is understanding of place from blight to light, I think the 21st century planner really needs to understand and appreciate it," Pratt said.
"We are cultivating the concept of regenerative neighborhood development that responses the ecology so called "blighted spaces"."
Emmanuel Pratt at the 2019 reSITE stage. Image © Jakub Cervenka
Highlighting the process of regeneration through his projects, he pointed out that how a revival process began after the 50 schools were closed in these neighborhoods, alongside the communities' reactions.
"Community says enough is enough - don't close schools any more." But to regenerate these lands and buildings, but people go out to developers, not to communities."
"This is the intra-problem that degeneration and regeneration conflict take place. No one is talking about the loss of wealth by the communities that were in that neighborhood."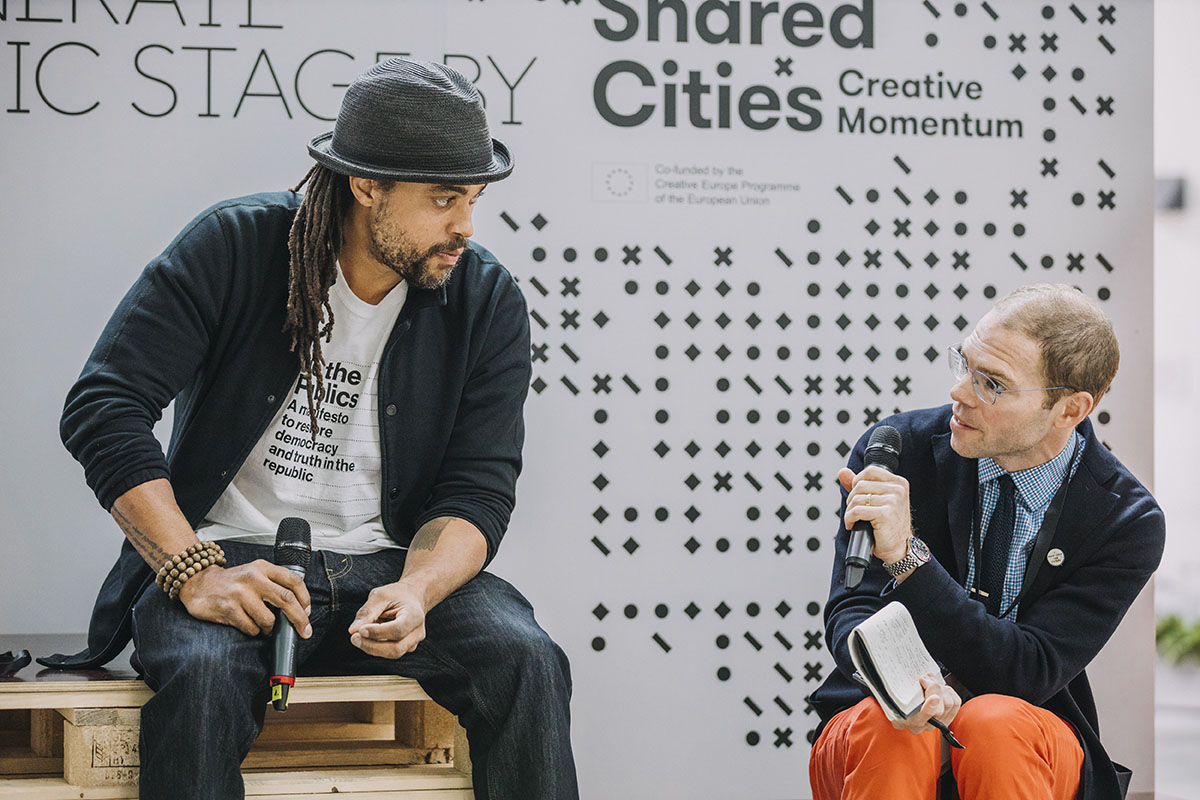 Emmanuel Pratt in conversation with Greg Lindsay, Guest Curator of reSITE. Image © Jakub Cervenka
"By joining forces between teachers, students, volunteers & locals, SWF is able to educate, grow food, teach valuable skills, provide space for meetings, and so much more. This is community work at its most effective."
Sweet Water Foundation utilizes a blend of urban agriculture, art, and education to transform vacant spaces and abandoned buildings into economically and ecologically productive and sustainable community assets that produce engaged youth, art, locally-grown food, and affordable housing.
Image courtesy of SWF
Since 2014, SWF has created a series of urban acupuncture inspired installations and projects that actively re-story and re-construct a neighborhood located at the nexus of Englewood/Washington Park.
Within 5 years, SWF transformed 4-contiguous city blocks into a place known as The Commonwealth - a real-word, physical manifestation of how built spaces reflect and impact understanding of the common, the collective, and the constitutional. SWF's practice of Regenerative Neighborhood Development, as demonstrated by The Commonwealth, offers a solution-oriented response that pushes the boundaries of blight and shed light on the collective consciousness by making a new lived reality possible.
The Foundation also published its 2019 annual summary report to show how it transformed neighborhoods from "blight" to light.
Image courtesy of SWF
Emmanuel Pratt is co-founder and Executive Director of the Sweet Water Foundation and MacArthur Fellow. Emmanuel's professional and academic work has involved explorations and investigations in such topics as architecture, urbanization, race, identity, gentrification, and most recently transformative processes of community economic development.
Emmanuel was a Charles Moore Visiting Lecturer at Taubman College of Architecture and Urban Planning at the University of Michigan, and is currently a Visiting Lecturer for Environmental and Urban Studies Program at the University of Chicago.
His education includes a Bachelor of Architecture from Cornell University, followed by a Masters of Science in architecture and urban design from Columbia University and a Loeb Fellowship at Harvard University's Graduate School of Design.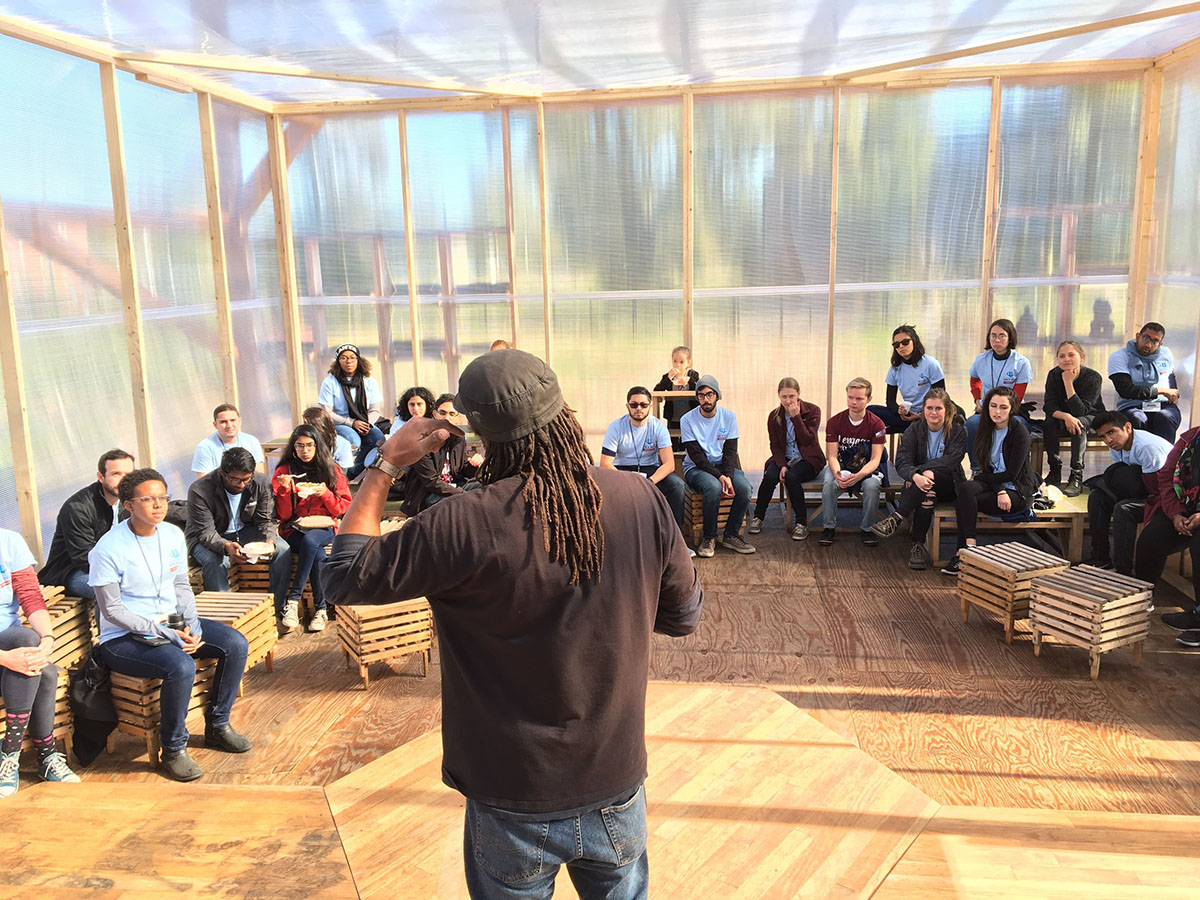 Image courtesy of SWF
reSITE is a global non-profit organization and acts to improve the urban environment, both on the stage at our events, and off. The organization works at the intersection of architecture, urbanism, politics, culture, and economics, acting as a catalyst for social action and innovative leadership.
The organization encourages the exchange of ideas about making cities more livable, competitive, resilient, inclusive, mobile and designed with humans in mind to protect and public space, architecture, and sustainable development in cities.
reSITE's main event is held annually in Prague in September, it previously held flagship events in Lisbon and Berlin. reSITE was founded by landscape architect Martin Barry in 2011.
WAC will be releasing one lecture from the reSITE 2019 annual conference each week. Watch previous lectures on WAC's Czech Republic Country page.
Top image: Emmanuel Pratt © Tomas Princ
> via reSITE