WAC's new documentary explores the design story behind Vitra Furniture Factory in Weil am Rhein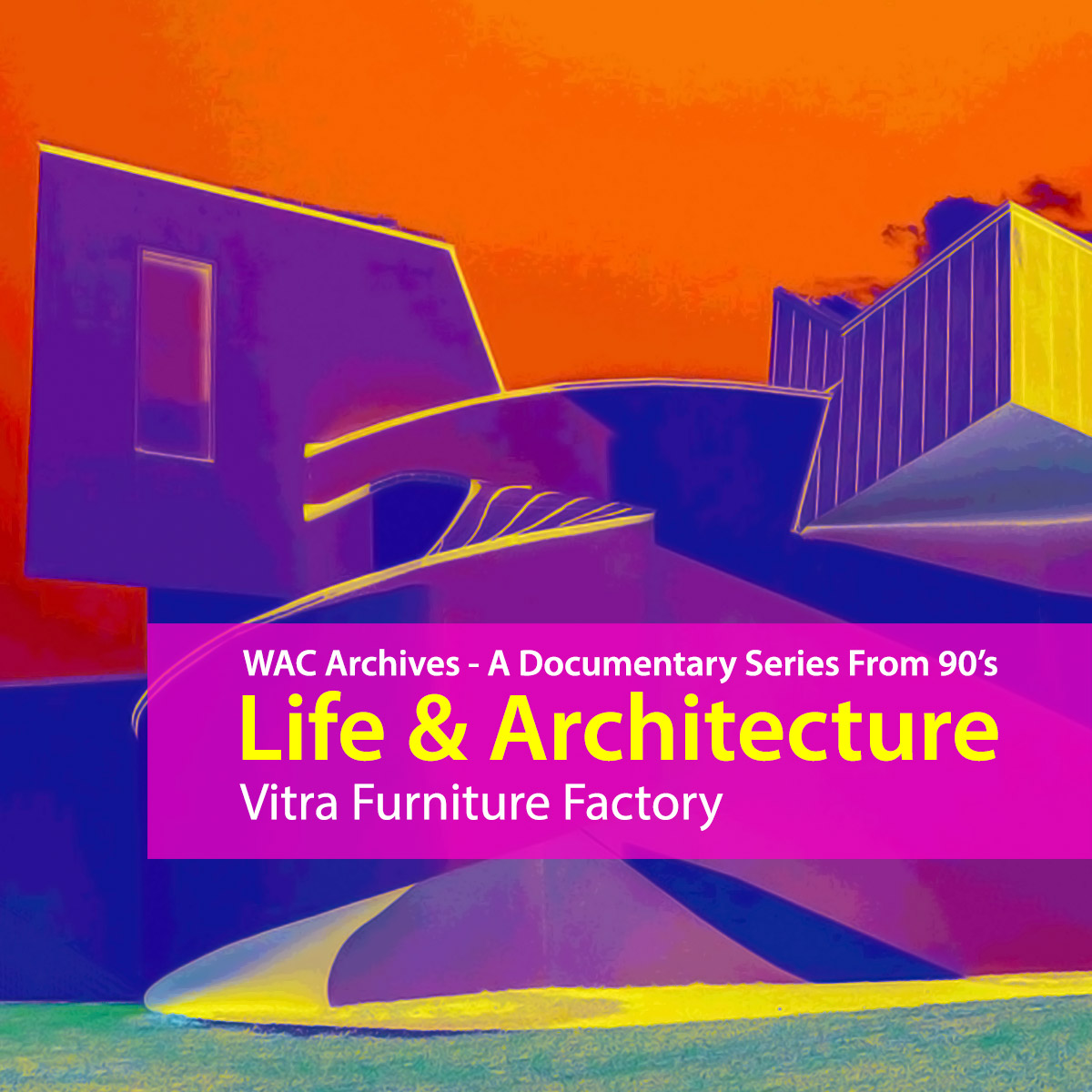 World Architecture Community has released its seventh exclusive documentary exploring the design story behind the Vitra Furniture Factory in Weil am Rhein, Germany, as part of WAC's exclusive Life & Architecture series which was announced on April 23, 2020.
Commissioned by a Swiss family-owned furniture company Vitra, the Vitra Campus was established in the 1980s by collaborating with prominent architects to design the campus' different facility buildings, including Herzog & de Meuron's VitraHaus showroom, the Vitra Design Museum by Frank Gehry (built in 1989), a conference hall by Tadao Ando (built in 1993), a fire station by the late Zaha Hadid (built in 1993) and a production facility and cover bridge by Portugese architect Álvaro Siza (built in 1994).
The design story of the Vitra Campus started with a tragic moment where a fire destroyed the majority of the conventional production facilities of Vitra in 1981. Then Vitra commissioned Nicholas Grimshaw as the first architect to create a building on the campus in 1981. In 1983, Grimshaw designed a second factory hall that is nearly identical to the first on the campus.
WAC has launched Life & Architecture documentary series to give a detailed and in-depth look at many key buildings of contemporary architecture. The exclusive documentaries, captured from the 1990s, present an outstanding virtual journey throughout the buildings.
Each documentary or episode features the buildings' distinctive features and the design stories of such important commissions narrated with exclusive interviews with architects, commissioners of the projects and project leaders.
As the documentaries had been recorded for a Turkish television in 1990s, all the videos are presented in Turkish language but featuring English subtitles. However, the series are not outdated, on the contrary, these documentaries have a very high archive value to recapture the essence of the buildings.
This episode explains how Vitra, a German furniture design and manufacturing company, supports innovative architecture through employing cutting-edge contemporary architects. The 20-minute documentary includes an exclusive interview with Rolf Fehlbaum, Chairman Emeritus and Active Member of the Board of Directors of Vitra.
"Work-concept is alone pretty flat and has a narrow scope. However, a company with a cultural theme is more attractive," said Rolf Fehlbaum in the interview.
"We had the insight that it is more interesting now to work with several architects. Most of them are industrial architects. Some are the best."
"We thought that this time, a more complex environment would be more appropriate. Therefore, we wanted to include contributions of different architects."
"Instead of adaptation and harmony which is typical to more traditional, industrial architecture, we wanted conflict, contrast, opposition and some tension."
"Moreover, what we had in mind was not only to create an industrial center but also to bring public, private, cultural and commercial spaces together," Fehlbaum added.
WAC will be releasing a new documentary each week on Fridays. WAC's new documentary will be posted on Friday, June 19, 2020 on the website and on WAC's Vimeo page.
WAC's seventh documentary: Vitra Furniture Factory
WAC Life & Architecture credits:
Presenter: Özlem Gürses, Editor
Technical Director: Andreas Treske
Stay tuned for a new documentary!
Image © WAC