3XN to design office building with wavy structure and earth-toned palette in Stockholm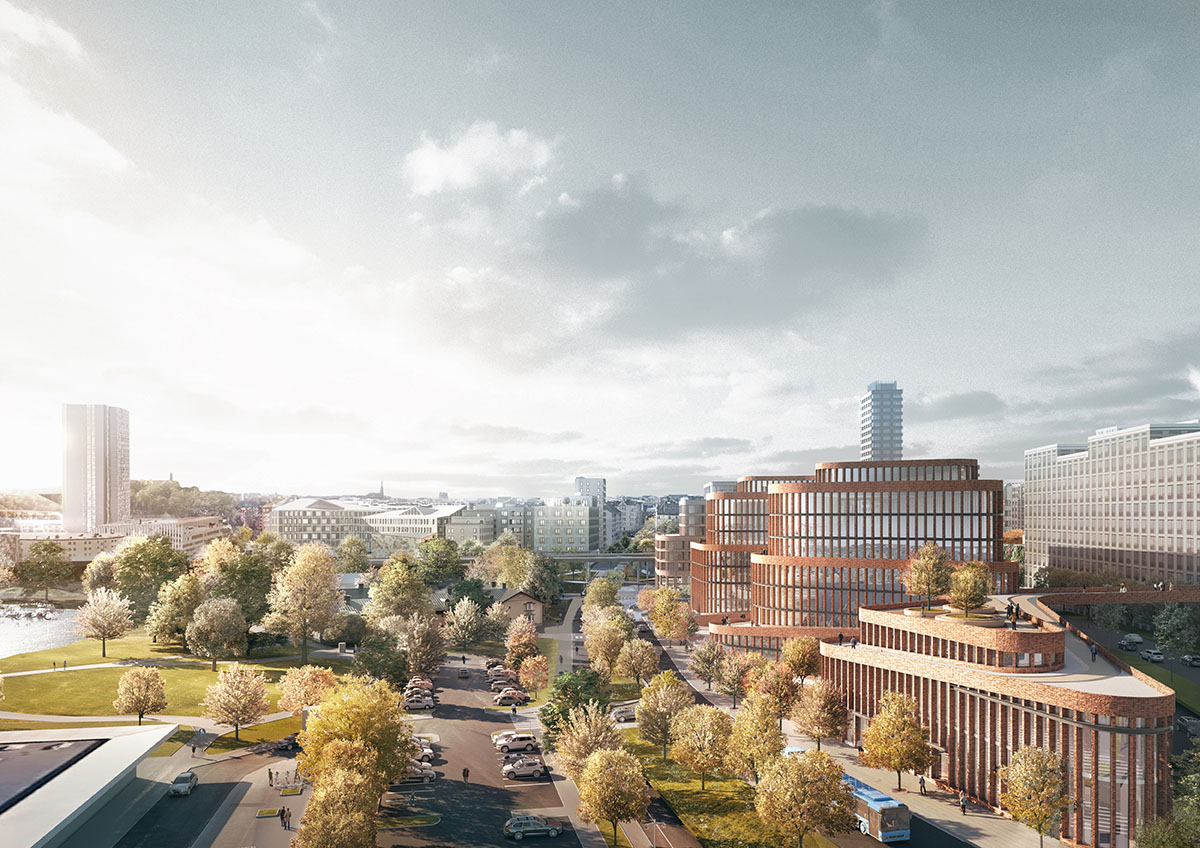 Danish architecture studio 3XN has won a design competition to develop a new office building in Östra Hagastaden, Stockholm, Sweden.
The new office building will feature an elevated pathway for pedestrians and cyclists that links the old "quarry" to the public Hagaparken park and lake Brunnsviken.
In addition, the new building, named Kvarter 15, will become a catalyst for revitalization in the area through the incorporation of carefully incorporated site lines, cafes, restaurants, and shops.
Kvarter 15 will be a modern, flexible office building that will provide a new connection to Stockholm's northern city gate between the motorway, the city and the public park, Hagaparken.
Featuring a fresh take on classic design, the new building will distinguish itself from the adjacent existing structures. Simultaneously, the 3XN design will allow the new building to seamlessly blend into its surroundings thanks to a carefully considered material palette that features bricks and earthy tones.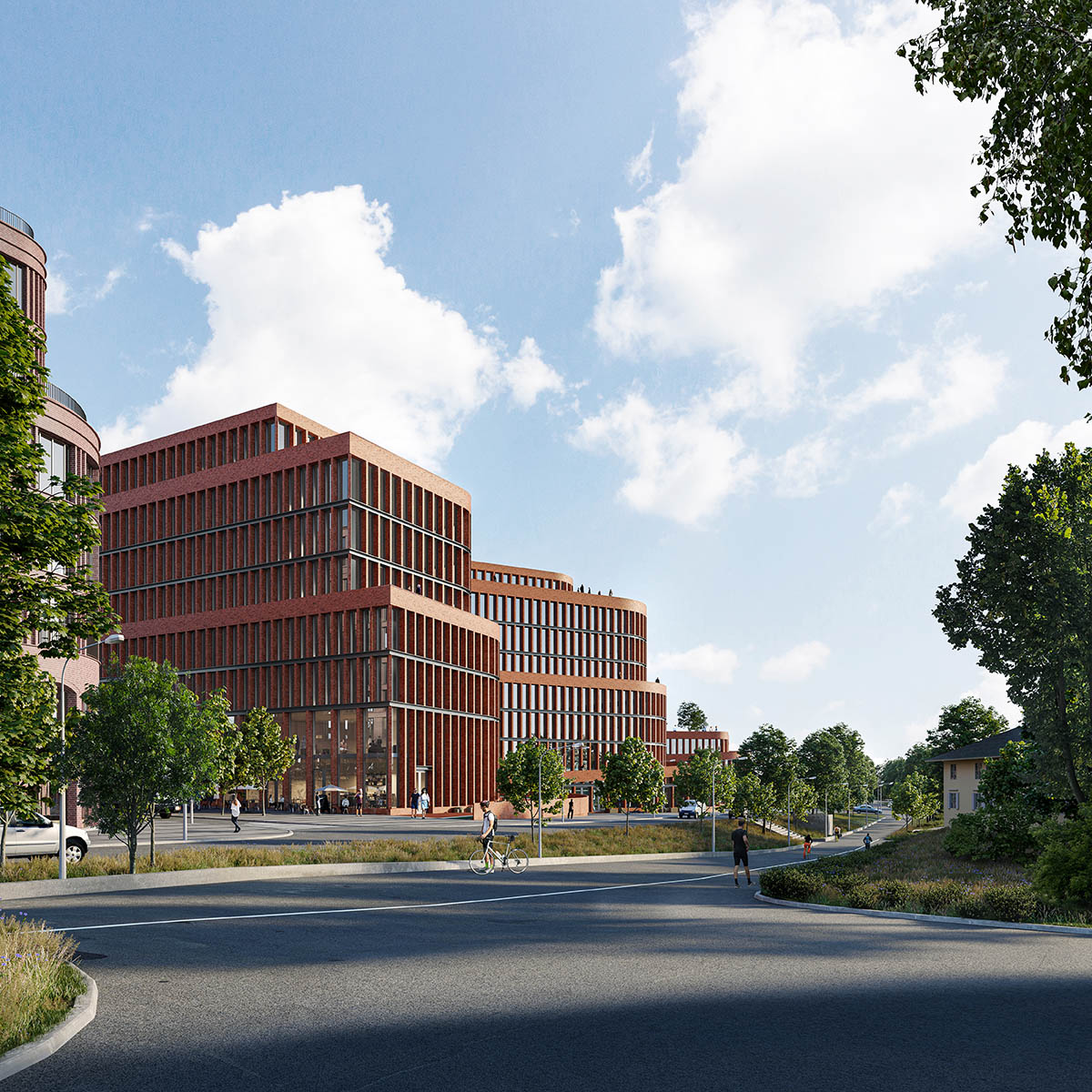 In addition to creating a connection between Stockholm and Hagaparken, the new building will protect the park from noise and environmental pollution stemming from the nearby highway.
The building's smooth, curved façade accommodates two new urban spaces and street-level plazas that create an organic, soft and open expression.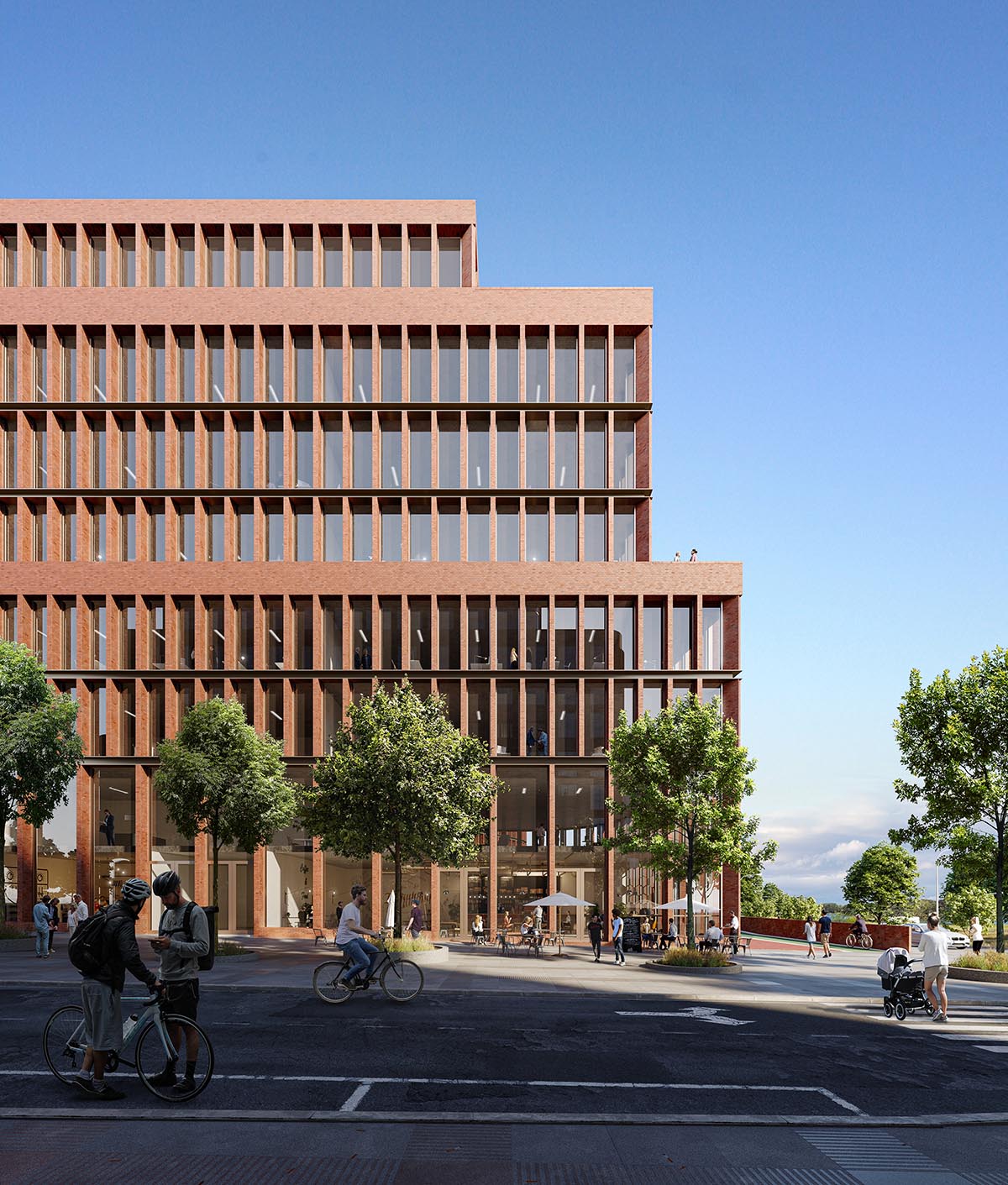 "I particularly like the undulating facade that optimizes the number of offices while incorporating ample daylight and views of Brunnsviken and Hagaparken," said Mikael Wilhelmsson, Business Developer for client Atrium Ljungberg notes.
Inside, the new building will feature numerous flexible office environments, designed to encourage social synergies between the various building tenants.
"There is a need to create spaces that stimulate people's imagination and creativity," said Jan Ammundsen, 3XN Senior Partner in Charge of the project.
"In a complex building with many tenants, it's crucial to provide options for knowledge sharing and inspiration across the various organizations and people."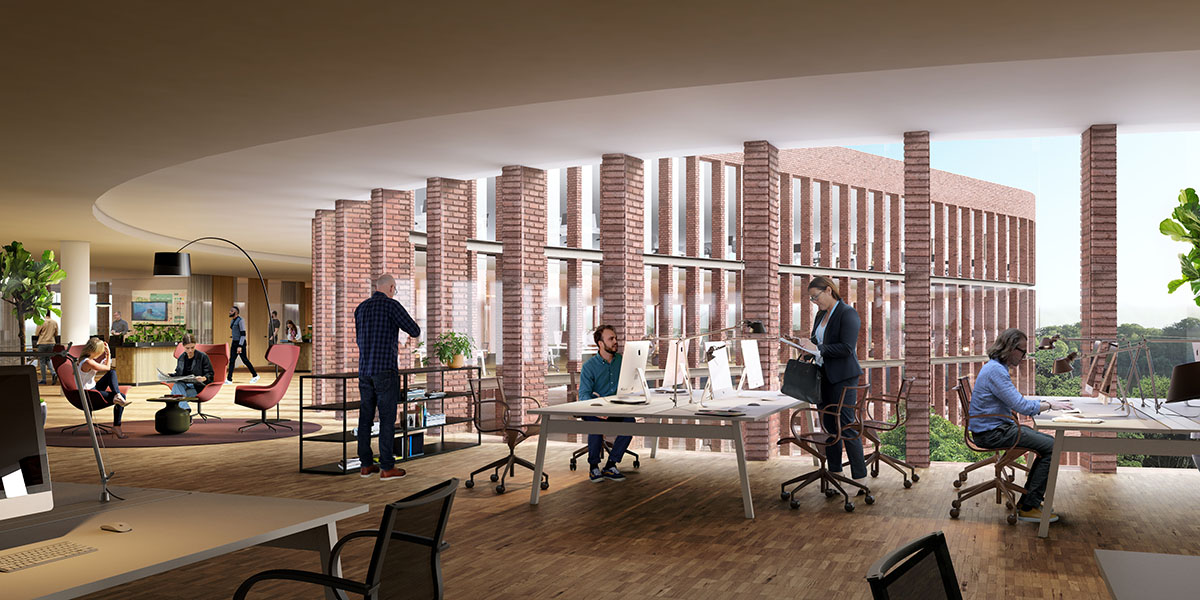 Kvarter 15 will feature an elevated pathway for pedestrians and cyclists that links Stockholm with the nature rich Hagaparken and Brunnsviken.
The ramp crosses the entire building thanks to a gently curved form that connects the Haga bridge down to the two plazas featuring cafes, restaurants and boutiques.
The new building's lowest rooftop features a terrace offering panoramic views of Hagaparken. Sections of the roof will be "green" - with plants helping to retain rainwater; this feature can be supplemented with solar panels.
Axonometric drawing - entrance
Axonometric drawing - park
Axonometric drawing - view
Award-winning architectural firm 3XN offers more than three decades of experience in designing and building innovative and human-focused architecture.
Founded in Aarhus, Denmark in 1986, the firm quickly became known for creating buildings of substance with compelling aesthetics supported by a strong theoretical foundation.
Olympic House - the International Olympic Committee (IOC) headquarters in Lausanne, Switzerland, the new Fish Market and Quay Quarter Tower in Sydney and Royal Arena and the Blue Planet National Aquarium in Copenhagen are among the firm's most high-profile projects.
3XN recently opened sculptural and fully glazed smart office building in Berlin. The studio is currently working on a new health and life science innovation center in Stockholm.
3XN has offices in Stockholm, New York, and Sydney.
Project facts
Client: Atrium Ljungberg
Architect: 3XN
Program: Office and Commercial
Gross Floor Space: 24,505 m2
All images © 3XN/SBK/White arkitekter
All drawings © 3XN
> via 3XN