WOMEN | WATER | WORKMANSHIP - Theme Of WADE ASIA 2019 Annual Conference & Awards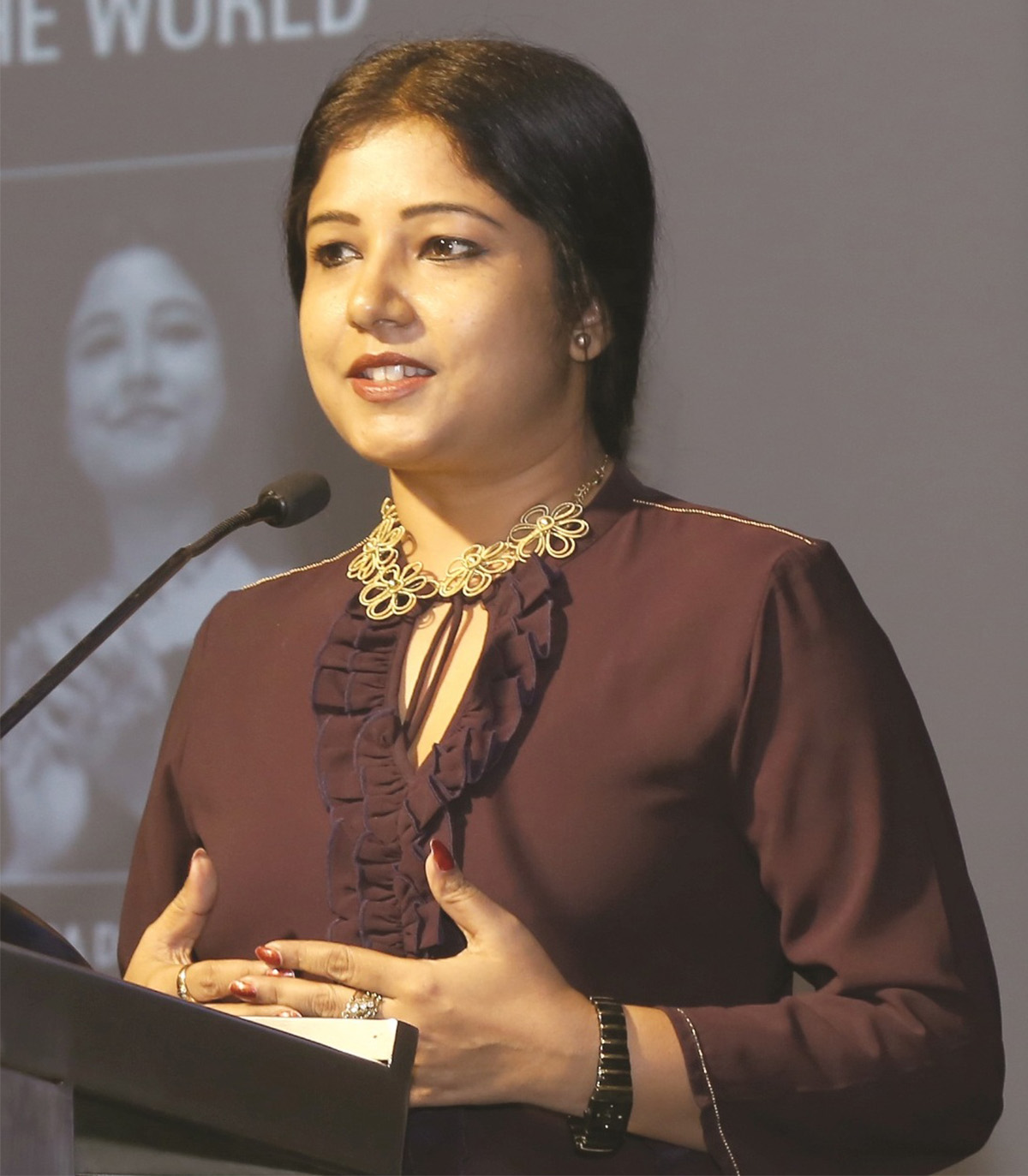 WADE ASIA - the largest platform for Women Designers, Artists, Architects, Photographers, and Engineers in Asia announced its theme for 2019 annual conference & awards event – WOMEN, WATER, and WORKMANSHIP. The event held on 11-12th of October 2019, NSIC Grounds, Okhla Industrial Area, New Delhi.
WADE ASIA's 2 days of the conference was a fertile ground for aspiring & established entrepreneurs, founders of young firms, artists, designers, students and professionals who look for inspiration, and opportunity to meet & connect with stalwarts who made it possible. Speakers like Dr. Kiran Bedi, Padma Bhushan Rajiv Sethi, Ar. Raj Rewal, Dr. Nazma Heptulla, Ar. Christopher Charles Benninger, Anupama Kundoo, Didi Contractor were some of the distinguished WADE Speakers. Dignitaries like Veteran architect Shirish Beri, Bharata Natyam dancer Padma Shri Prathibha Prahlad, Ar Chitra Vishwanath who is known for her sustainable design approach, activist Mittal Patel whose organization has deepened 87 village lakes in 45 villages with people's participation also spoke at the event.
Talking about the theme, Vertica Dvivedi, Founder of WADE ASIA also addressed the event, "Women are central to WADE, created to celebrate & recognize Women-led designs & development in Asia. WADE AWARDS are limited to women however WADE Conference, Exhibition and Innovations are open to all. The conference went on for 16 hours discussing relevant issues in architecture & design. At this critical juncture when the world is reeling with water issues, we picked up 'WATER' as a key theme for WADE ASIA 2019 to spread awareness about Preservation, Conservation, and Restoration of Water and Waterbodies. WADE ASIA is an event dedicated to promoting true talents and craftsmanship, thus 'WORKMANSHIP' was focused through WADE Workshops, WADE Design Galore, and Matecia Material Innovation. Overall, an exciting show and serious conference await the visitors of WADE ASIA."
WADE ASIA 2019 witnessed a series of inspiring talks, with the most exciting event being Master Class with Mentors 4.0. The event proceeded with a Q&A session among the Women Leaders in Architecture, Art, Construction, Engineering, and Design. More than 40 speakers from various parts of India talked at the WADE ASIA platform.
More than 2000 visitors from across India and important delegates from Dubai, Sri Lanka, Nepal, Singapore, Bhutan, etc attended WADE ASIA. The entire industry connected with design, engineering, and architecture had come together to celebrate WADE.
Organizers: WADE ASIA
Communications Partner: Epistle Communications
About WADE ASIA:
WADE ASIA is Asia's 1st dedicated collective platform for women Architects, Interior Designers, Artists, and Engineers.
WADE started the mission in 2016 to 'connect women in design' and to recognize & celebrate Women-led Development in Architecture, Art & Design. WADe is about documenting the progression of Women in Design. It is also a common ground for women in creative pursuits to meet, network, learn and share.
About Epistle Communications
Epistle is a communication consultancy providing bespoke, strategic consulting services for architecture, design, planning and allied disciplines.
Follow Wade Asia on Facebook, LinkedIn
Follow Epistle Communications on Facebook, LinkedIn, Twitter, Blog
Image courtesy of Wade Asia