China completes its Wuhan Huoshenshan Hospital for coronavirus in nine days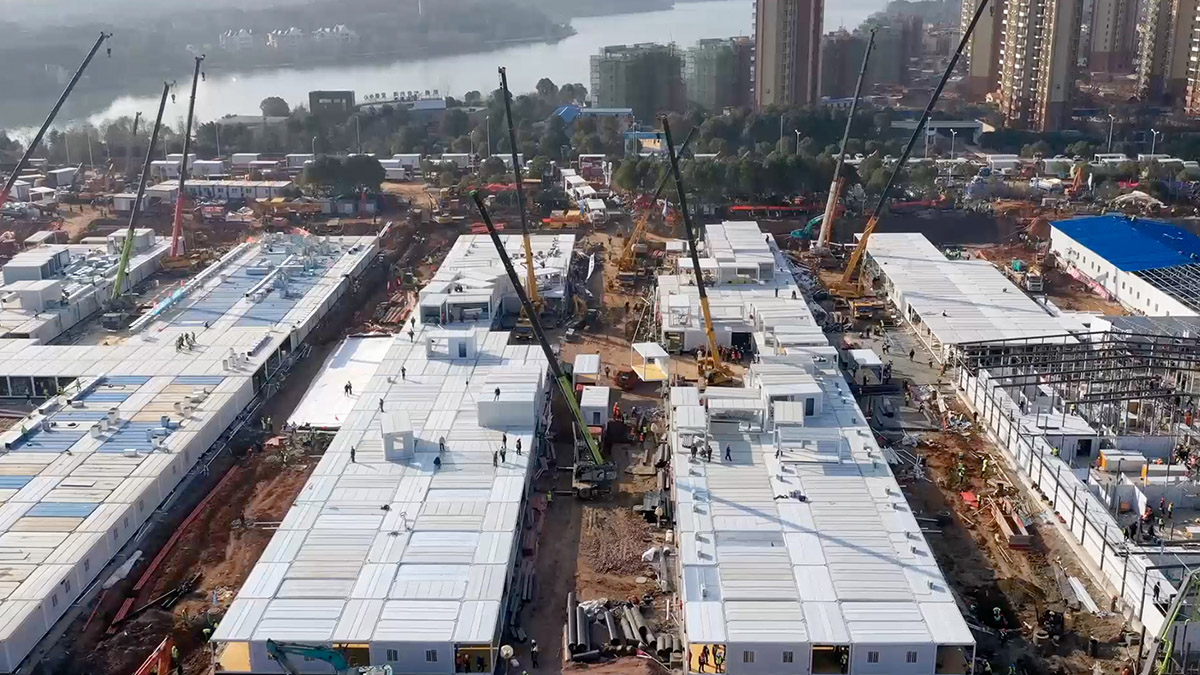 The government of China has completed its Huoshenshan Hospital in the city of Wuhan in only nine days for its coronavirus patients who will be quarantined within this hospital.
The new prefabricated hospital has been built in the city of Wuhan, which is the epicenter of the recent coronavirus outbreak. Planned to be opened on February 3, the 1,000-bed hospital started to admit its first 50 patients yesterday, according to a video recorded by China Global Television Network (CGTN).
The Wuhan Huoshenshan Hospital, located in the Caidian District in the west of the city of Wuhan, were entirely handed over a team of 1,400 Chinese military medical workers.
The hospital is the first of two-planned hospitals in Wuhan, the other named Leishenshan Hospital - a 1,300-bed hospital is also being built to treat patients infected by the new virus. It is expected to start receiving patients later this week, reported in a video live-streaming from New China TV.
The main structure of the hospital took only nine days to complete but it passed only ten days between the construction and the first patient being admitted to the hospital.
The Wuhan Huoshenshan Hospital was built from prefabricated units on site and four prefabricated units consist of two levels. Some of the rooms are used as wards for the quarantined patients, while some rooms include two beds for being treated at the same room. Each room includes a ventilation device. In each ward, there is private bathroom for patient.
More than 7,500 workers worked to build the hospital by working day and night. The hospital was funded by the Chinese state. "For a project of this scale, it usually takes at least two years," Fang Xiang, project manager of the Third Construction Co. Ltd of China Construction Third Engineering Bureau, told Xinhua Net.
"It takes at least a month to construct a temporary building, not to mention a new hospital for infectious diseases."
Video by CGTN
Because of the rising cases of coronavirus outbreak around the world, several Chinese architecture events and trade shows have been postponed until further notice, or some events were directly cancelled. Design Shanghai, Festival of Design and the opening of Tadao Ando-designed He Art Museum (HEM) are among the postponed events.
World Health Organization declared coronavirus as "a Public Health Emergency of International Concern (PHEIC)"
At the time of this writing, the outbreak of novel coronavirus killed 427 people and 20,684 cases have been confirmed around the world. 2 death cases were confirmed outside of China, one in Philippines and the other in Hong Kong.
All images courtesy of CGTN
> via CGTN