KPF-designed highest outdoor sky deck in Western Hemisphere opens in Hudson Yards
Kohn Pedersen Fox-designed highest outdoor sky deck in Western Hemisphere opens today in Hudson Yards, New York.
The outdoor observation deck cantilevers 80 feet (24,38 meters) from the 100th floor of 30 Hudson Yards designed by KPF.
Called Edge, the triangular-shaped sky deck soars from the 100th floor with its record-setting height of 1,131 feet, Edge will reveal never-before-seen views of The City, Western New Jersey and New York State spanning up to 80 miles.
Suspended in mid-air, it offers visitors the feeling of floating in the sky with 360-degree views they can't get anywhere else.
"Visitors will enjoy varying levels of thrill from leaning over the city up against the angled glass walls to stepping out onto the glass floor or taking in the view on the outdoor skyline steps from the 100th to 101st floor," said KPF.
Image courtesy of KPF
The structure is a good example of modern engineering and structural design, the observation deck, engineered by Schlaich Bergermann Partner, is comprised of 15 sections, all bolted together and anchored to the east and south sides of the building.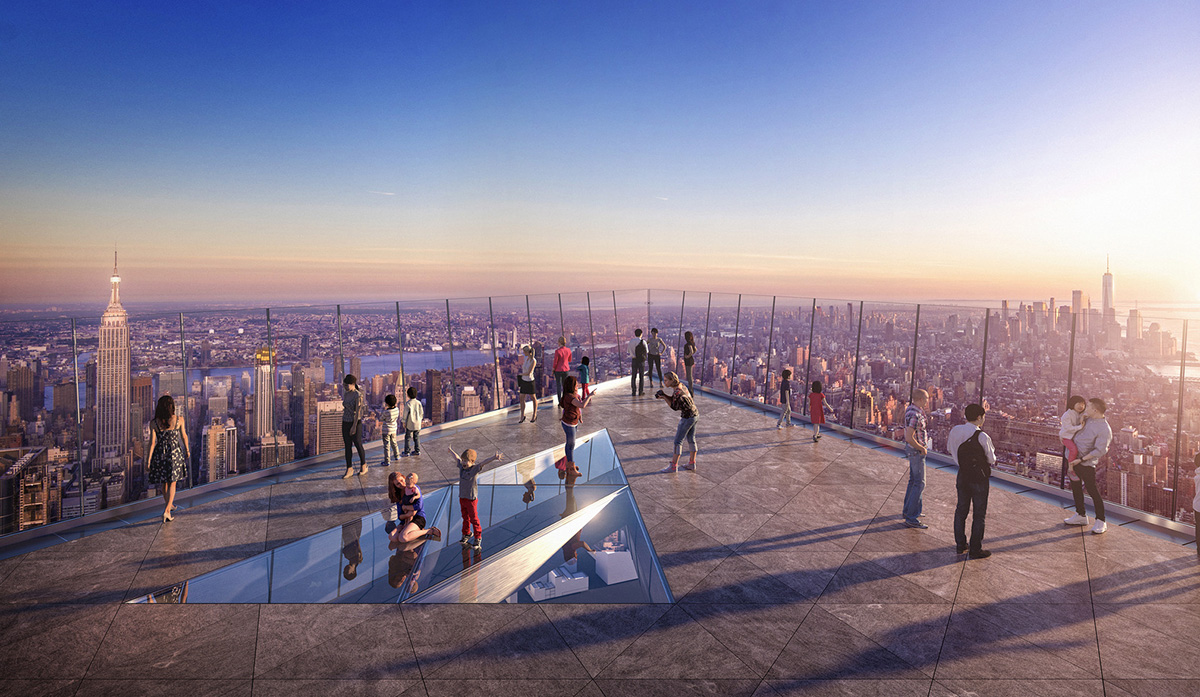 The 7,500-square-foot outdoor viewing area is surrounded by 79 glass panels manufactured in Germany and finished in Italy. Interiors of Edge are being designed by David Rockwell and Rockwell Group.
Image courtesy of KPF
Rising above the Empire State Building, the 1,296-foot-tall 30 Hudson Yards is the second tallest office building in New York City, and features river-to-river panoramic views, outdoor terraces, a triple-height lobby, and direct access to the No. 7 subway line.
Image courtesy of KPF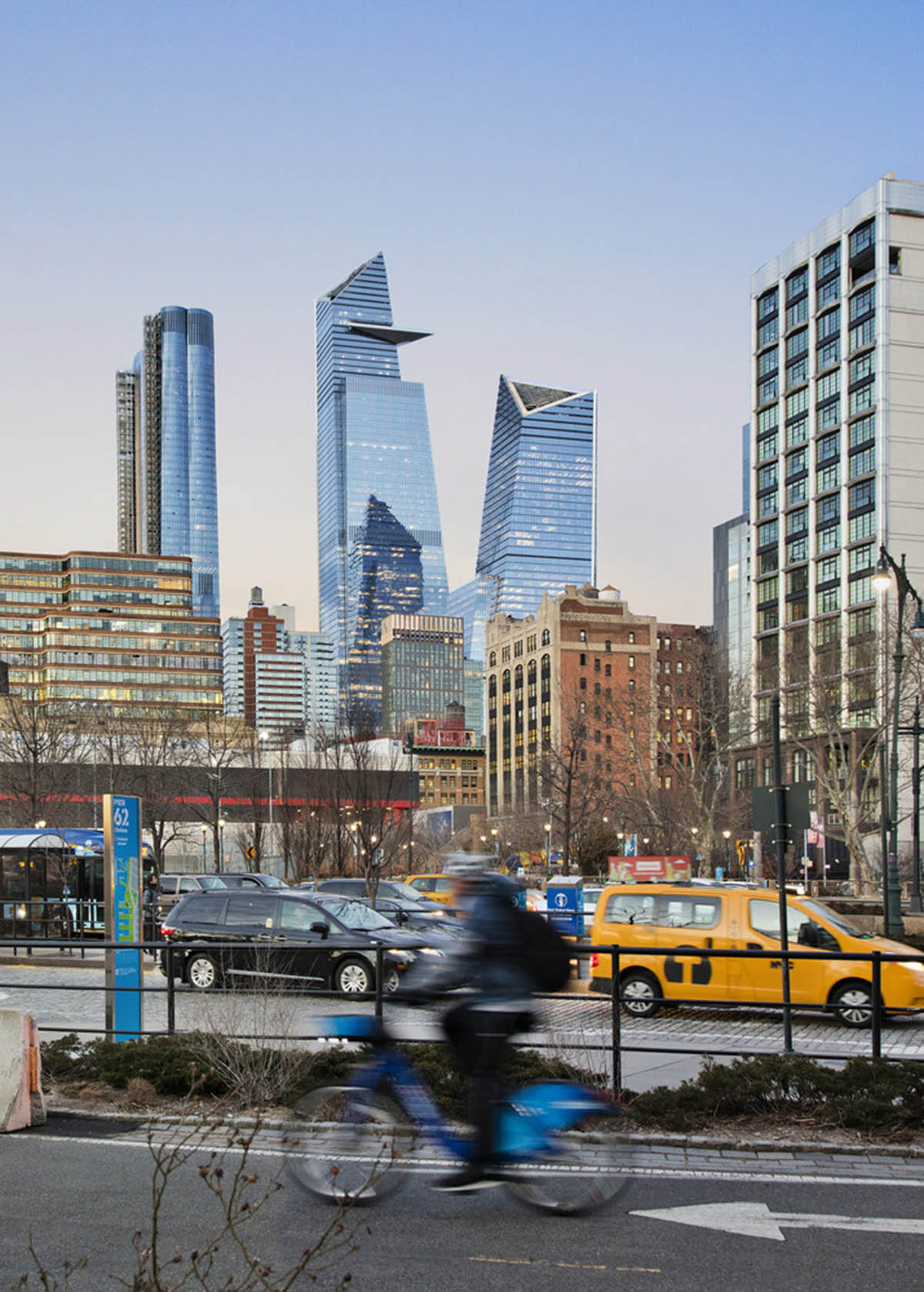 Image © Connie Zhou
Image courtesy of KPF
See the detailed graphic of Edge below. You can also discover Edge in 3D.
Image courtesy of Hudson Yards
All images courtesy of Related-Oxford unless otherwise stated.
> via KPF