Images revealed for new Nobu Hotel Warsaw, Poland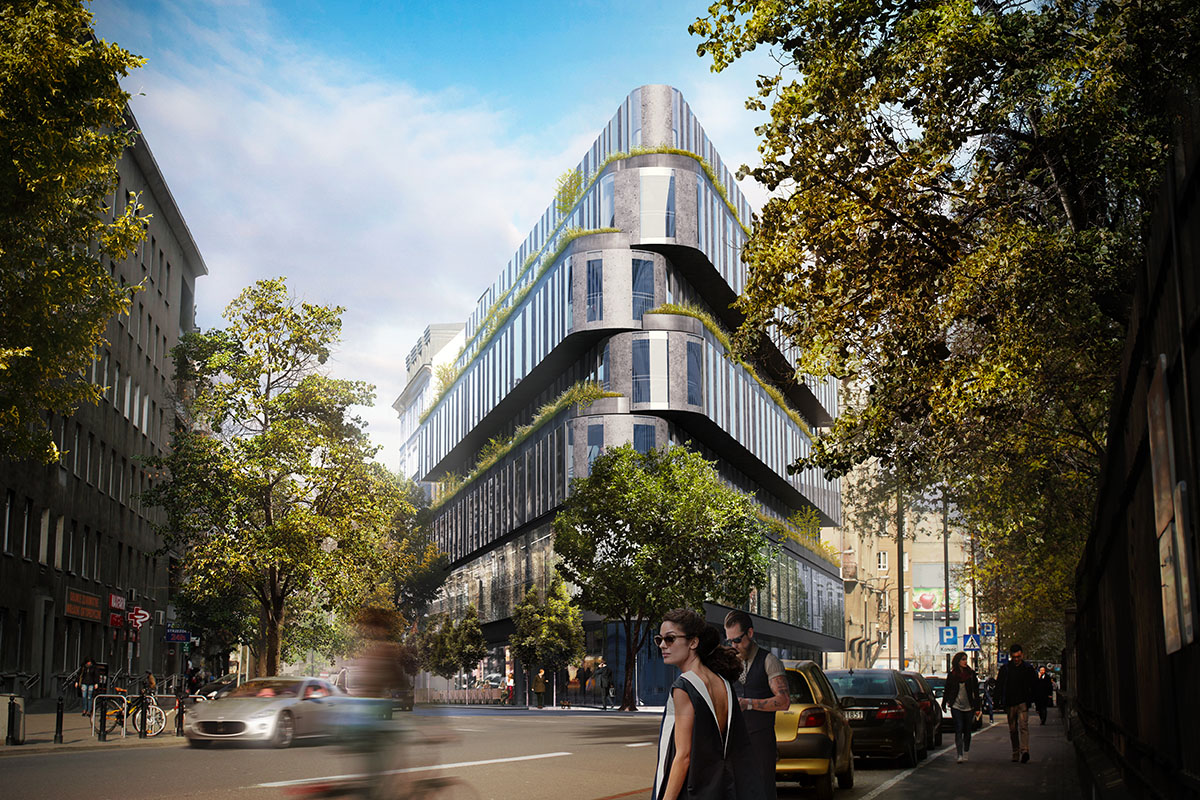 Images have been revealed for the new Nobu Hotel Warsaw, Poland. Designed by Przemo Łukasik and Łukasz Zagała, the hotel is currently under construction at Koszykowa street in the center of Warsaw vis-a-vis the fashionable "Koszyki" Market Hall (design of interiors and common spaces of the Medusa Group) and the opening of the hotel is planned for June 2020.
The capital of Poland, completely destroyed during World War II, rebuilt its traditions, thanks to places like Hotel Rialto. Its history draws from the best Polish architectural values. Each of the rooms has been individually designed and furnished with art deco antiques.
Today, the capital of Poland is already a different city than in the time of Rialto splendor. The socomodern buildings mix here with contemporary architecture stands out from the best European realizations.
The openness and multiculturalism of the city can be seen on every corner. The Nobu Hotel, designed in the studio of Medusa Group Architects, is a story about this 21st-century Warsaw: open, modern and diverse.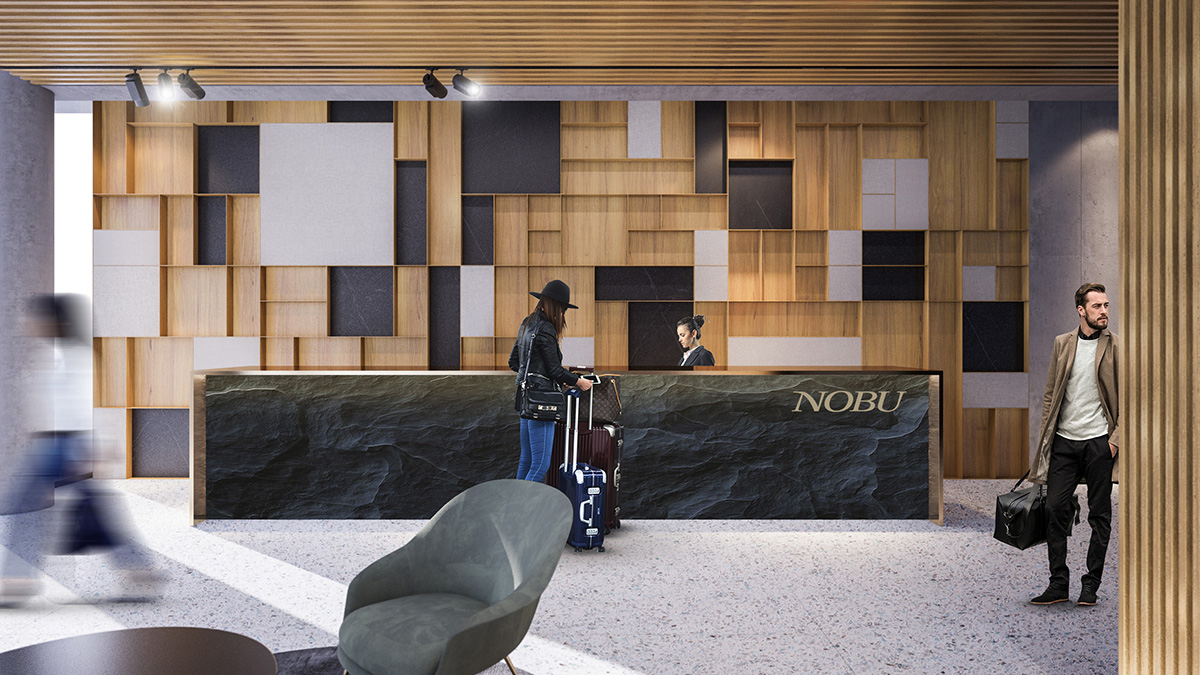 "I'm taking part of New York with me to Poland," Robert De Niro announced. It is thanks to Nobu Hospitality, a global brand of lifestyle hotels and original restaurants, founded by a famous actor and his partners - a film producer and a renowned chef. New York chic is only part of the truth about Warsaw Nobu. It will be a new arm of famous in Warsaw Rialto Hotel, which is an important symbol of the city's history."
The impressive shape was created by dividing seven storeys in relation to each other based on the "V" line. In this way, a rounded, corner block of mass-dyed architectural concrete gained balconies, which, planted with greenery, form a vertical garden in the center of an urbanized city.
The interiors economical in forms operate with simple materials: concrete, wood, stone, glass. They were designed in a japonizing style referring to the heart of the hotel - the Nobu Restaurant, designed jointly with the California PCH studio.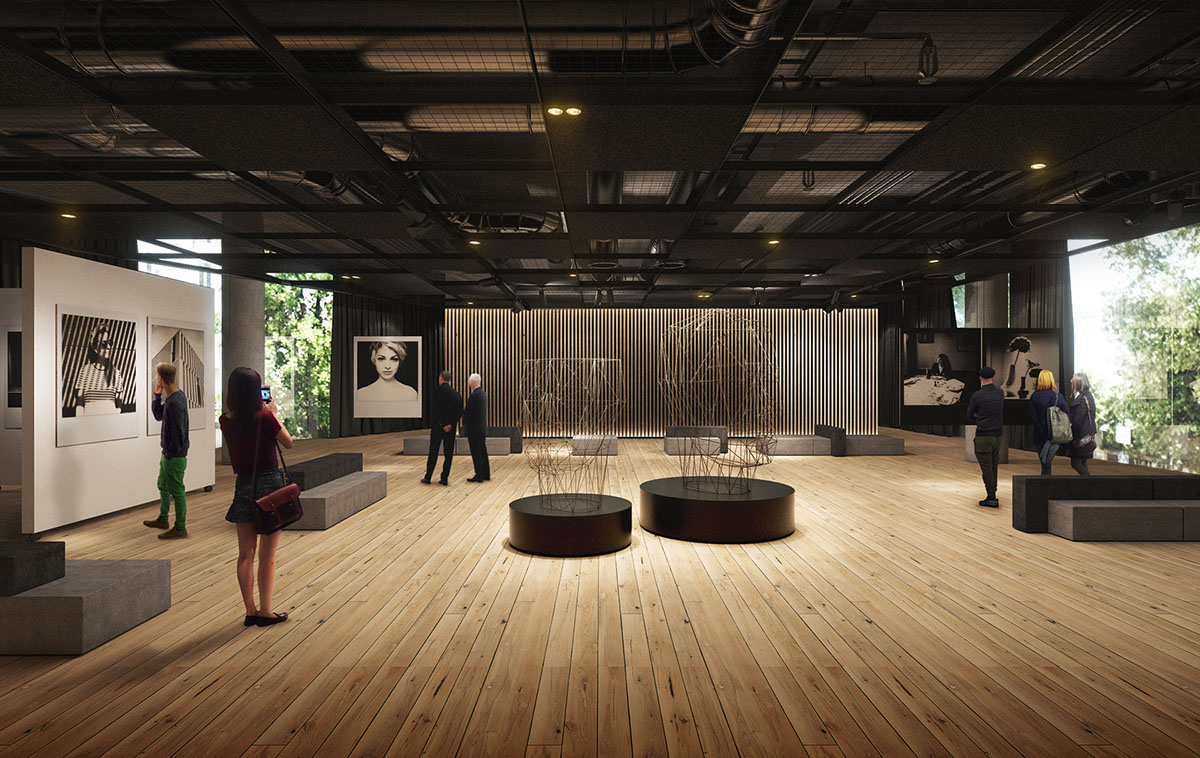 The story of the NOBU brand began in the late 1980s in Los Angeles, when Robert De Niro entered the restaurant of the chef Nobu Matsuhisa. A few years later, together with Meir Teper, they opened their first Nobu Restaurant in Manhattan.
The five-star Hotel Nobu Warsaw will be the 18th hotel of this chain and the Nobu Restaurant is one of 40. located on 5 continents. Annually, 3 million visitors visit them. The shared vision that created the first restaurant allowed the founders of Nobu to create a network of unique places.
They offer their guests the highest quality service and an extraordinary culinary experience, providing a unique experience. Nobu hotels have been a reflection of noble elegance and original design for years.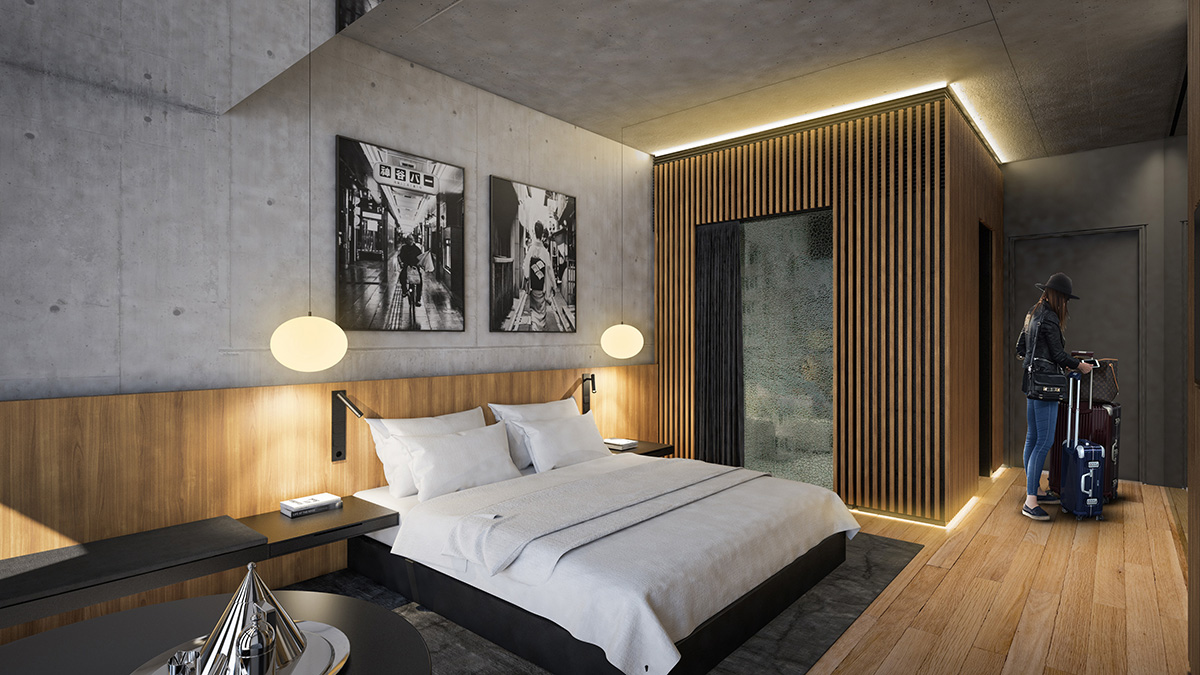 Medusa Group studio has designed 120 luxurious rooms, as well as spacious rooms dedicated to events and business events, fitness zone and branded Nobu Restaurant. It will be not only the first hotel of this chain in Poland, but also in all of Eastern Europe.
Project facts
Location: Warsaw, ul. wolf
Architects: Przemo Łukasik, Łukasz Zagała
Author's cooperation: Aleksandra Nowak, Dorota Pala, Wojtek Funkiewicz, Magda Kołłątaj, Paulina Skalska, Kasia Chobot, Bartłomiej Karaś, Natalia Krzeszowska, Izabela Moskal, Michał Sokołowski, Mateusz Rymar, Michał Laskowski, Krzysztof Weber
Investor: Tacit Investment S.A.
Total area: 11,830 m²
Project: 2017
Implementation: under construction
All images courtesy of Przemo Łukasik, Łukasz Zagała
> via Przemo Łukasik, Łukasz Zagała