Assemblages of concrete and stone volumes forms an artist's workshop house in Yucatan
Concrete and stone volumes are interlocked in a linear way to form this workshop house in Yucatan, Mexico, hiding its internal character inside for guests and the owner.
Named Workshop House, the 465-square-metre house was designed for one of the most recognized plastic artists in Yucatan by Mexican architecture firm Muñoz Arquitectos Asociados.
The Workshop House has been designed in a flat, rectangular layout but not regular terrain. The work of this artist is characterized by being, in her words, "divinely crooked."
Imperfection and spontaneity are a characteristic that highlights the artist's lack of concern for detail but also highlights the strength and sensitivity of her work.
A series of concrete and stone volumes hide the internal program of the project, and maybe its function, since it is opened up to the secret world of an artist.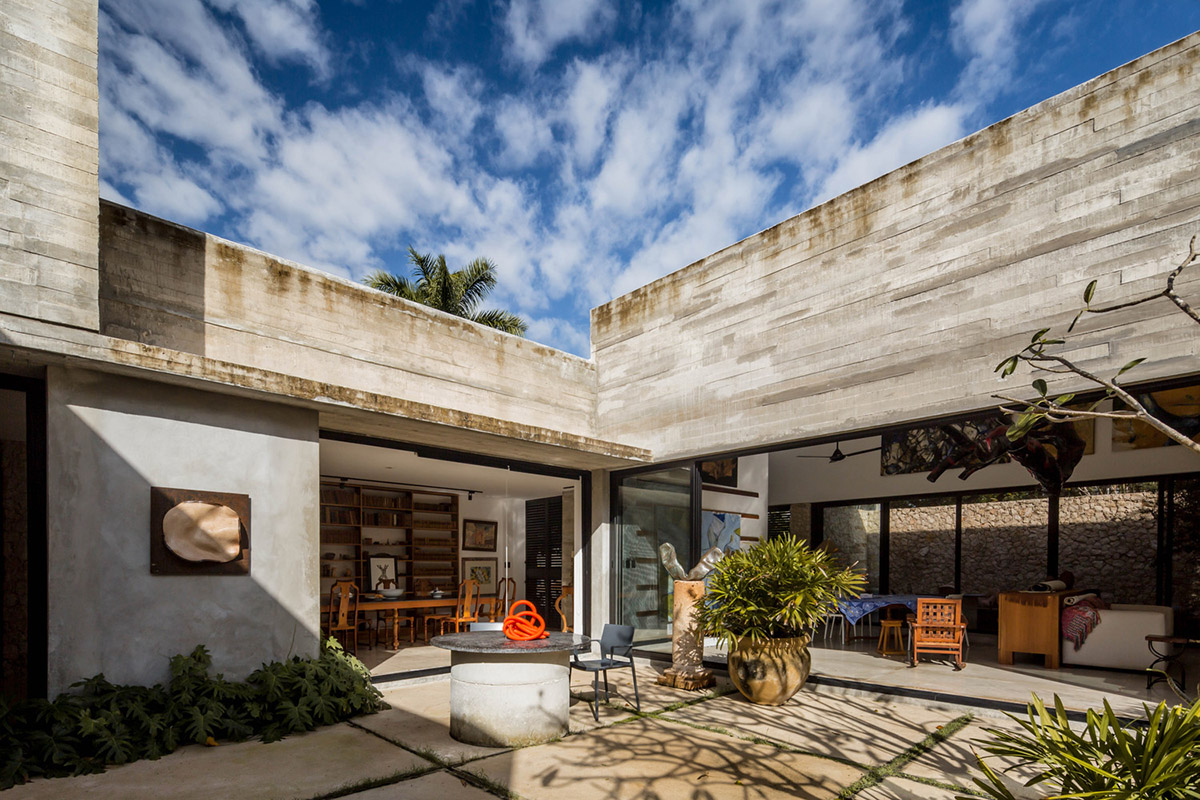 "The Workshop House intends to express these same characteristics in its physiognomy and in its formal treatment," as highlighted by the studio.
"The house has a closed expression to the outside that consists of a series of "boxes" that are assembled together generating a volumetry that plays with the corner in which it is arranged, and that never reveals its content."
The interior of the house is illuminated and ventilated through courtyards generating an absolutely fluid and transparent atmosphere. For the materials of the house, the architects used only two materials: the concrete cast on-site and stone walls of the region.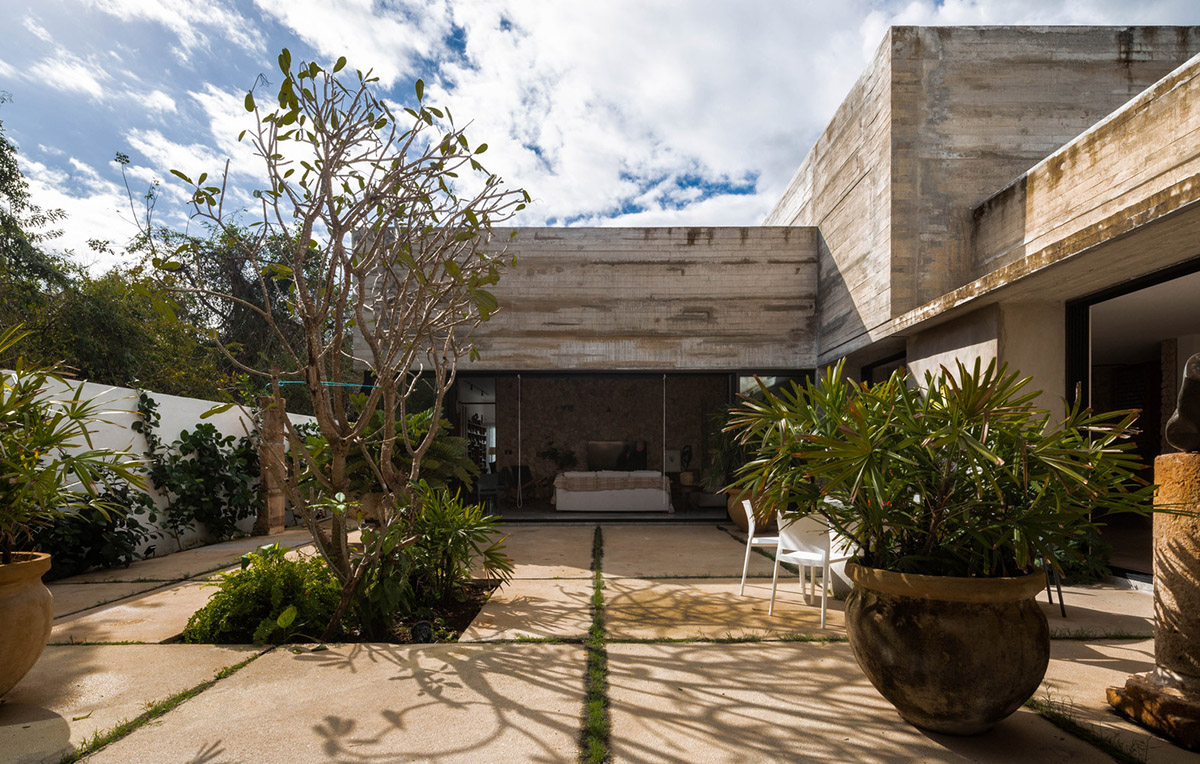 The concrete volumes contain the program, while the walls made of masonry or stone of the region are those that enclose courtyards that allow the entry of light and wind into the spaces.
"We consider that the Workshop House represents an effort to emulate the personality of this artist's work, of a wonderful goodness inside, but whose shell must be broken to understand it and enter it," added the studio.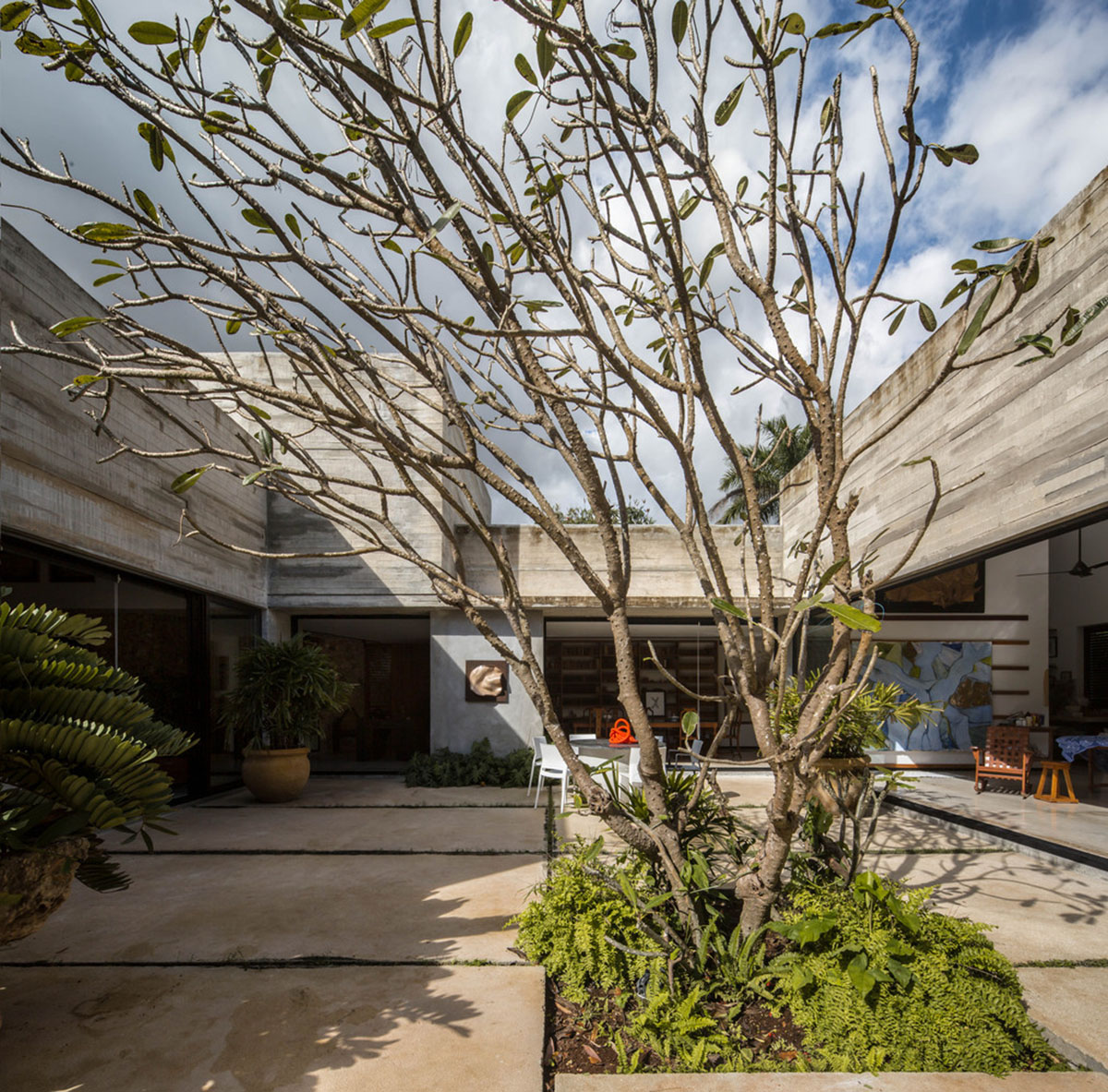 Ground floor plan
Upper floor plan
Roof plan
Section-A
Section-B
Section-C
Section-D
All images © Onnis Luque
All drawings © Muñoz Arquitectos Asociados