Iker Gil and Luftwerk use red lasers to revive the geometry of Mies van der Rohe's Farnsworth House
Iker Gil and Luftwerk have created a light-based art intervention by using red lasers for Mies van der Rohe's Farnsworth House in Plano, Illinois just outside of Chicago.
The installation, named Geometry of Light, is designed as the second installation of the Geometry of Light series, which was previously used in Mies van der Rohe's Barcelona Pavilion.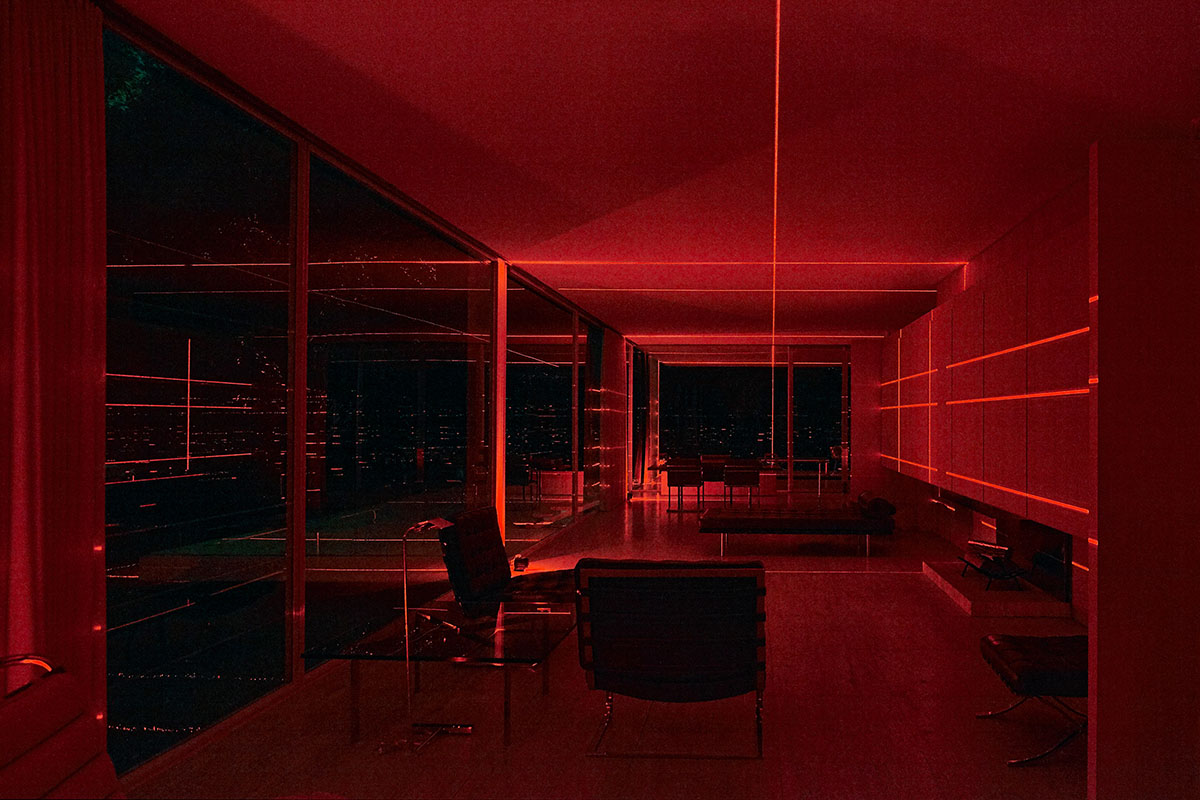 Designed by Iker Gil, architect, urban designer, and director of MAS Studio, and in collaboration with Luftwerk, the installation took place at the Farnsworth House between October 11-13, coincided with this year's Chicago Architecture Biennial, which opened to the public on September 19.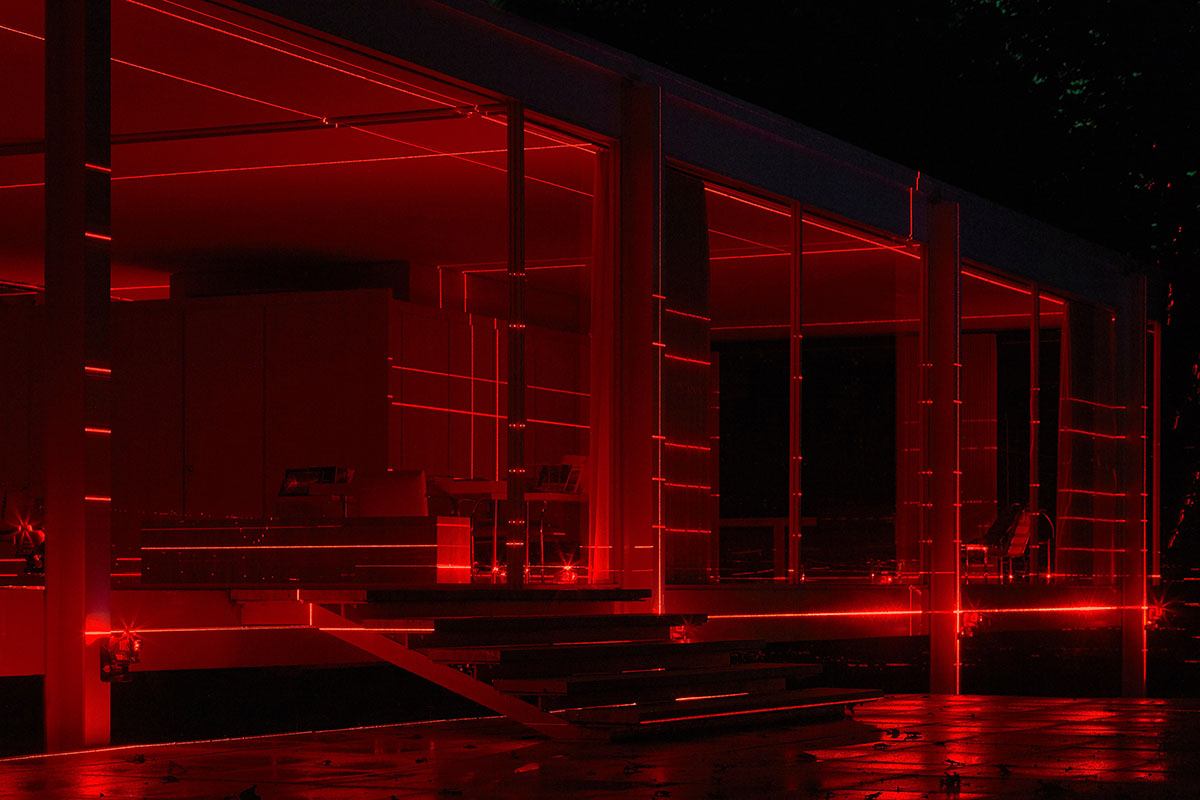 The art installation is organized as a collaboration between the Farnsworth House, the National Trust for Historic Preservation, and MAS Context.
The installation is aimed to uncover the forgotten history of the site and remnants of earlier landscape by revealing the underlying geometries that relate the world-renowned house to its river floodplain, site topography, and key trees that no longer exist.
Oriol Tarragó's custom-designed sound piece is also an integral part of this narrative to harmonize the experience in deep levels.
"Developed in direct response to the site, this auditory component uses the pitch of the space to create a tonal reading," said Iker Gil.
"Together these elements provide a new interpretation of the Farnsworth House and its extraordinary location," Gil added.
Red lasers are scattered throughout the house and highlight every geometry and detail of the house to reread and rethink about the house in a piece of calmness and serenity.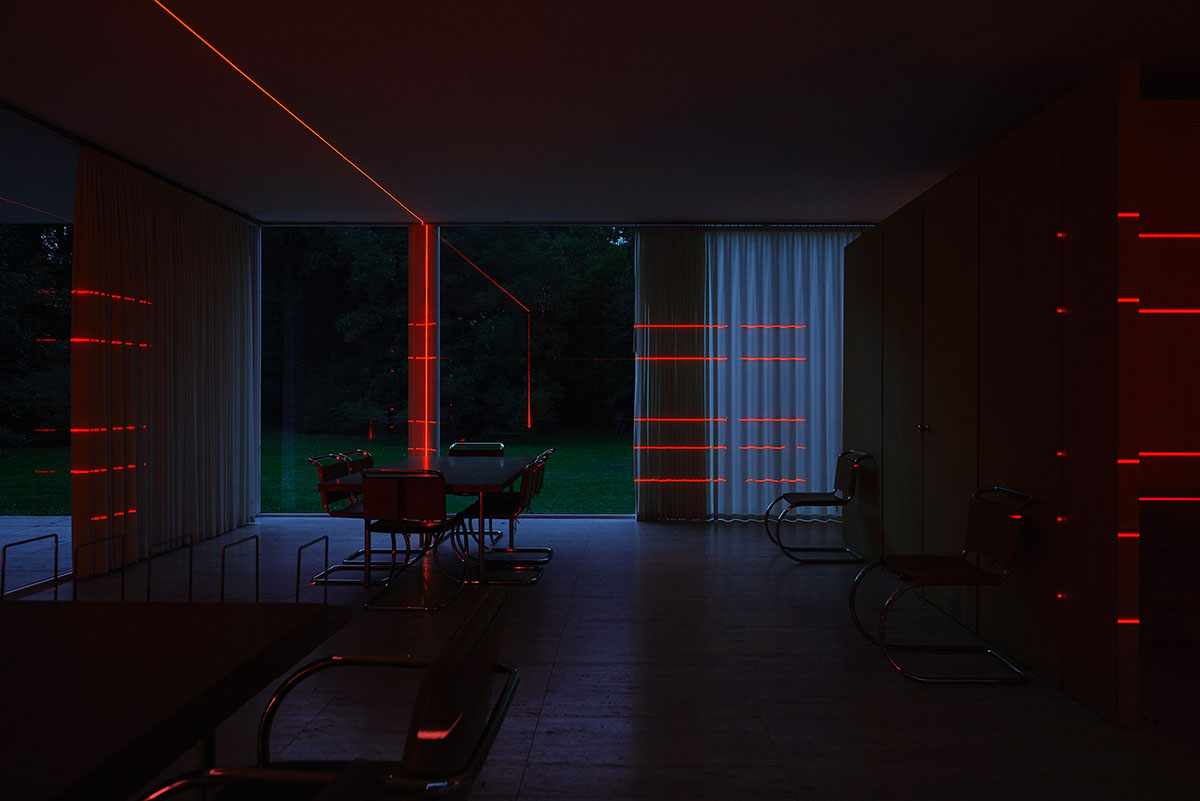 Mies van der Rohe's Farnsworth House, completed in 1951 and opened to the public in 2004, was designed as a weekend house for the Chicago research physician Dr. Edith Farnsworth. The house is conceived one of the most important houses of Mies featuring the key elements of International Style.
Although the house is visually minimal, the Farnsworth House's structure is extremely complex and interrelated. The house was designated a National Historic Landmark in 2006.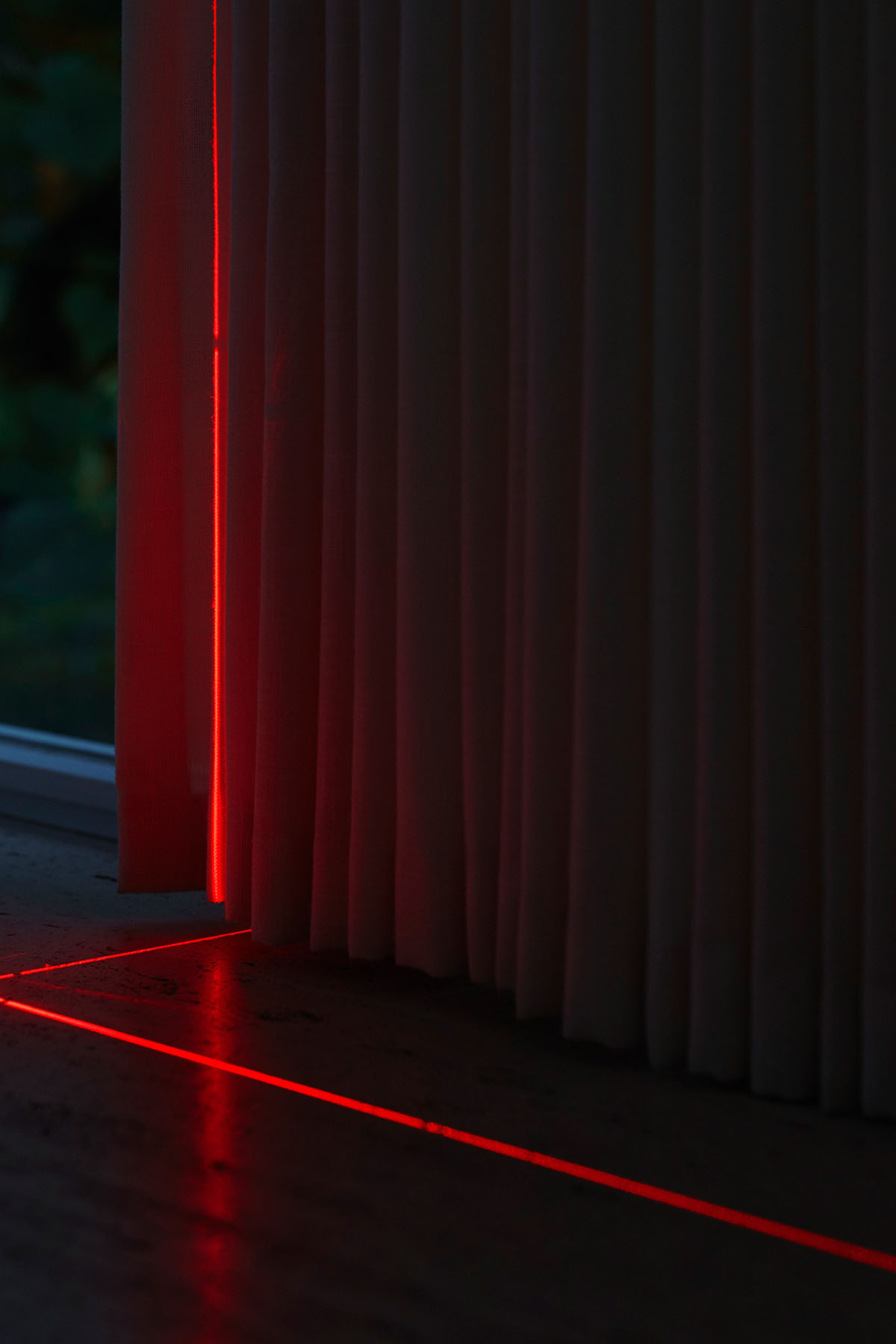 All images © Kate Joyce
> via MAS Studio & Farnsworth House