"If you look, listen and learn, there is so much to play with" says Bjarke Ingels
PLANE-SITE has released the video of well-known Danish architect Bjarke Ingels as part of its "The Time Space Existence" video series. The series will be exhibited at the Time Space Existence biennial exhibition in Venice. Videos will be released in the run-up to the opening of the exhibition on May 21-22, 2020.
Copenhagen-based architect Bjarke Ingels is not one to shy away from big ideas. Founder of the aptly named BIG (Bjarke Ingels Group), he eschews cohesive style in favor of flexible urban environments — something he believes is vital in a constantly changing world.
In a new video produced for the Time Space Existence video series, Ingels unpacks his approach to design, incorporating humor, surprise and sustainability.
More than simply an architect, Ingels is a place-maker in its broadest sense. Having coined the term 'hedonistic sustainability', he blends fun with deeply rooted sustainable principles.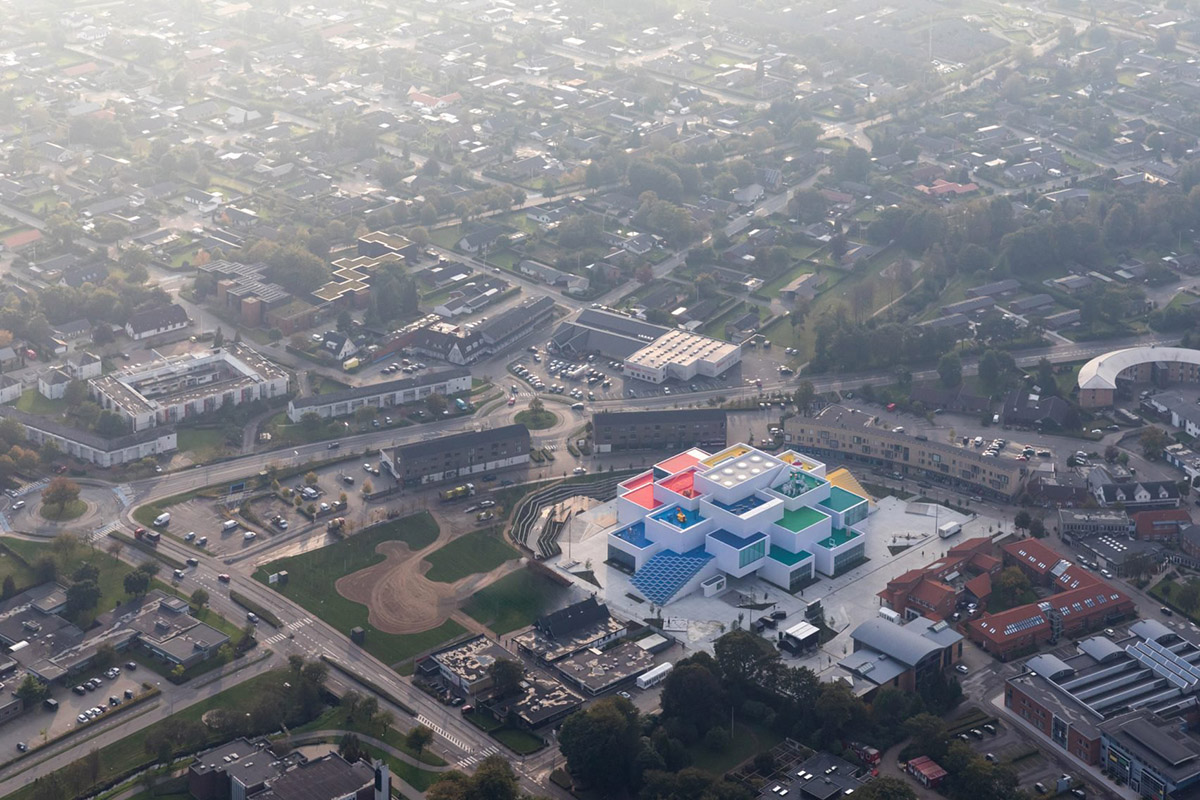 BIG's Lego House at the centre of Billund, Denmark. Image © Iwan Baan
"What if sustainability is not a compromise?" he asks in the video. "What if it's not a sacrifice? What if it's actually simply the more desirable life choice?".
This approach has led to bold, original designs such as the Copenhill Power Plant, topped by an artificial ski slope, and the LEGO House in Copenhagen, made using over 25 million LEGO bricks.
BIG recently opened the CopenHill, in collaboration with Danish landscape architects SLA, AKT, Lüchinger+Meyer, MOE and Rambøll. Image © Rasmus Hjortshoj
The Time Space Existence video series has already featured both prominent and emerging architects, including Balkrishna Doshi, Ricardo Bofill, Denise Scott-Brown, Kengo Kuma, Peter Eisenman, WOHA Architects, Curt Fentress, Toshiko Mori, Daniel Libeskind, Tatiana Bilbao, Arata Isozaki and many others.
BIG's Business Innovation Hub at Massachusetts. Image © Max Touhey
The Time Space Existence biennial exhibition is a recurring show in Venice that features a wide range of projects from international architects, photographers, sculptors and academics at all stages in their careers.
Organized by the European Cultural Centre, the exhibition collected work from over 200 architects and artists including internationally renowned figures such as Odile Decq, Peter Eisenman, Kengo Kuma, Daniel Libeskind, Fumihiko Maki, Richard Meier & Partners Architects, MVRDV, Toshiko Mori, Moshe Safdie and SOM.
Top image © PLANE-SITE
> via PLANE-SITE