Paul Andersen completes first phase of new Colorado campus for makers with colors and patterns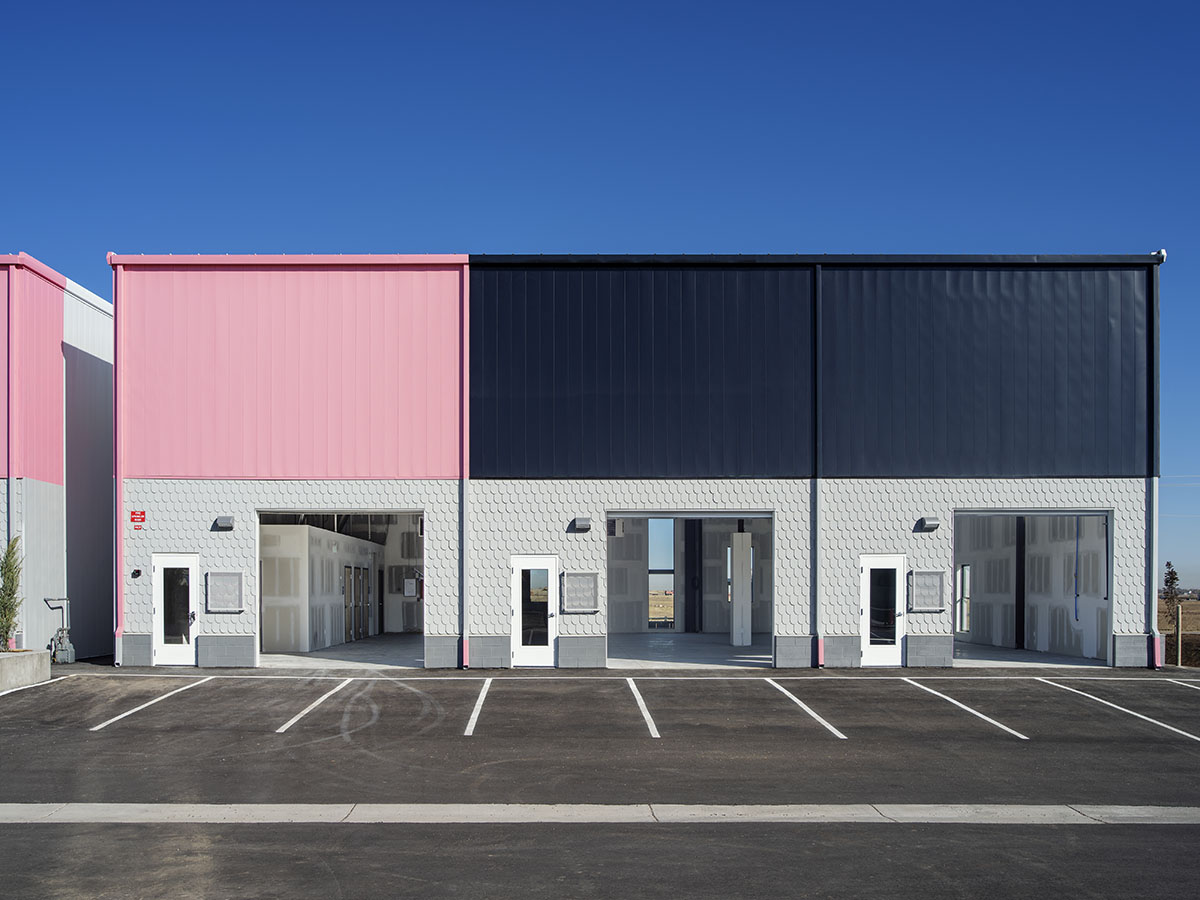 Denver-based architecture practice Independent Architecture has completed the first phase of Emerald Workshops, a new mixed-use campus in Frederick, Colorado with different colors of grey and pink and patterns on its facade.
The campus, designed by Paul Andersen of Independent Architecture, includes 56 customizable units, designed for makers and doers, over eight buildings, fostering a social commercial environment that bridges the gap between an urban main street and spacious rural landscape.
The campus is located just 20 minutes from Denver, Boulder, and Fort Collins, and in close proximity to I-25, on Hwy-52. Just minutes away from the new Amazon fulfillment center along I-25, the property's accessibility in this fast-growing part of the United States makes it the ideal hub for emerging entrepreneurs, innovators and retailers.
Responding to the changing landscape of retail, work and the city, Emerald Workshops is a new typology for an emerging community and its economy.
Its light-industrial/office zoning is affordable and highly flexible, making these units the ideal space for entrepreneurs, start-ups and small businesses. The units' 26-feet-high (7,92 meters) ceilings can accommodate industrial equipment or a mezzanine level.
This allows units to adapt to a wide variety of purposes, a fact already reflected in the first cohort of tenants, recently moved in, including an architecture firm, mobility retailer, cross fit gym, apian textile artisans and construction firm.
The campus is more than simply light-industrial space: this mixed-use property has also been meticulously designed to encourage social interaction among tenants and visitors.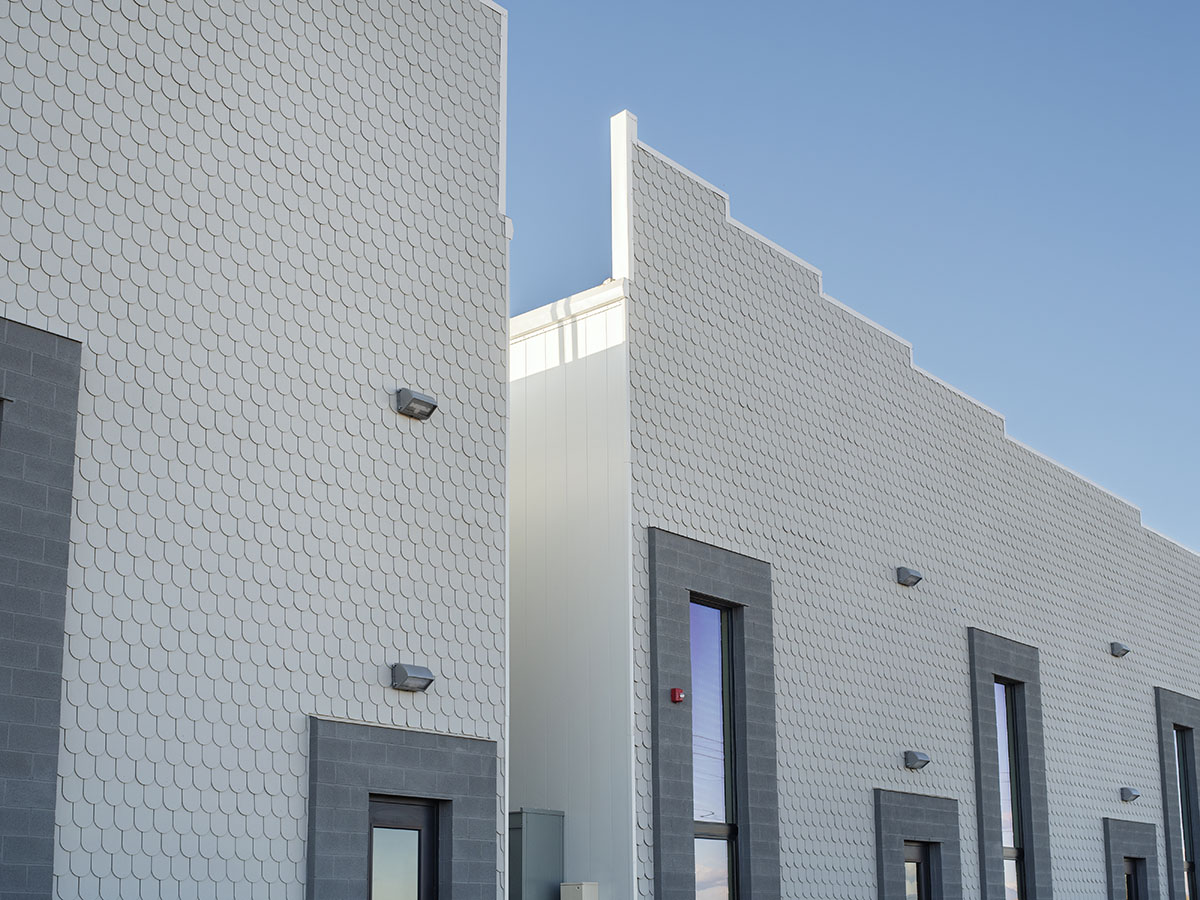 Large-scale windows and operable glass garage doors create an effect of transparency and light. Planters, lights and transform the parking lot — an often-underwhelming design element — into an outdoor co- working office. The exterior's visually striking graphic pattern, created through bold contemporary shingling, also reflects the region's traditional Western false front vernacular.
"The buildings are a new take on Colorado's historic architecture. They combine the false front commercial architecture of the Old West with industrial construction that has been common since the 1960s," said Architect Paul Andersen of Independent Architecture.
"We selected materials for their timelessness, durability, and clean details — in the buildings and the surrounding landscape. The effect of our design approach is to strike a balance between familiar and new architecture, to make a place that is deeply connected to our region and, in its own subtle way, unlike any other commercial project," the architect added.
"The Denver and Boulder metro area is becoming increasingly unaffordable. With the Emerald Workshops, we were inspired to provide the fastest- growing region of Colorado with unique and affordable space. We aim to cater to a wide spectrum of the community, from traditional workshops to digital entrepreneurs," said the project developer based in Boulder, Colorado.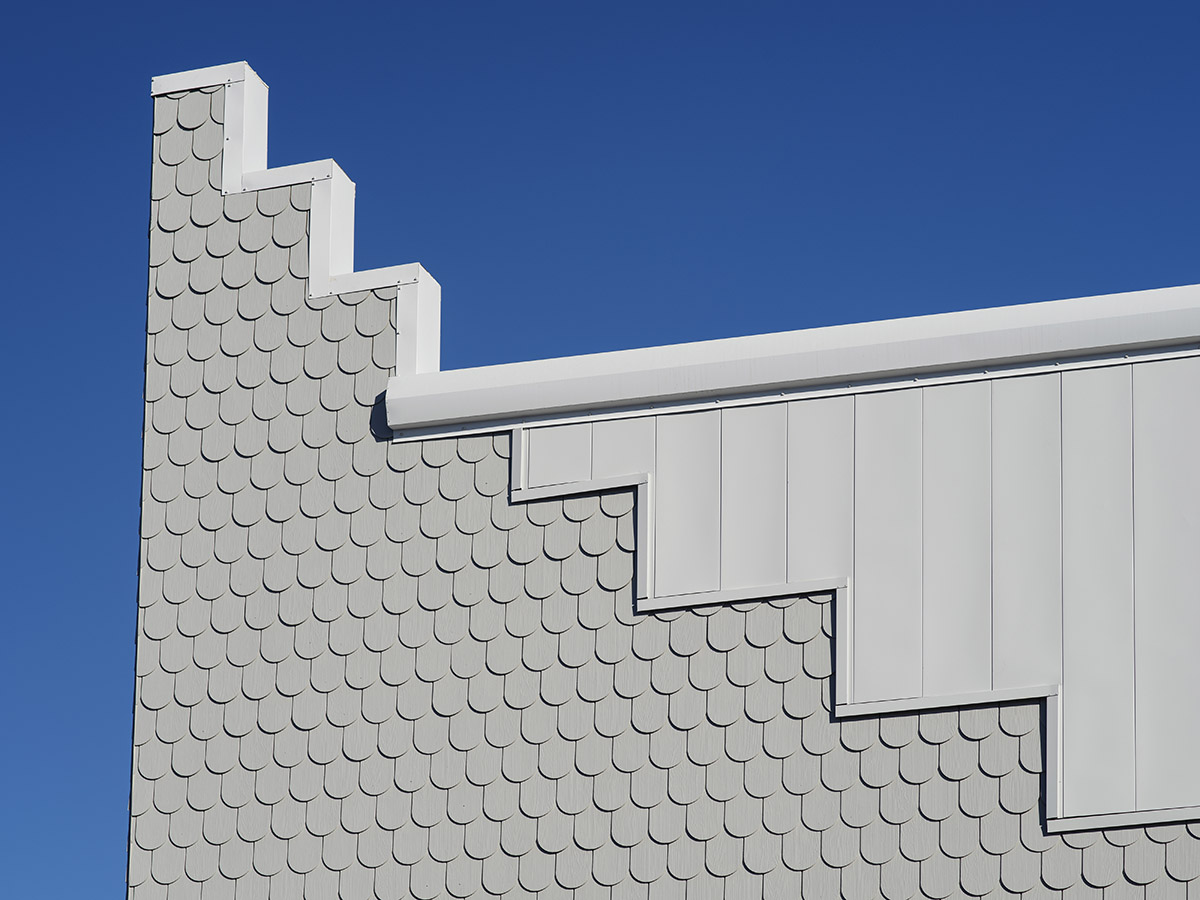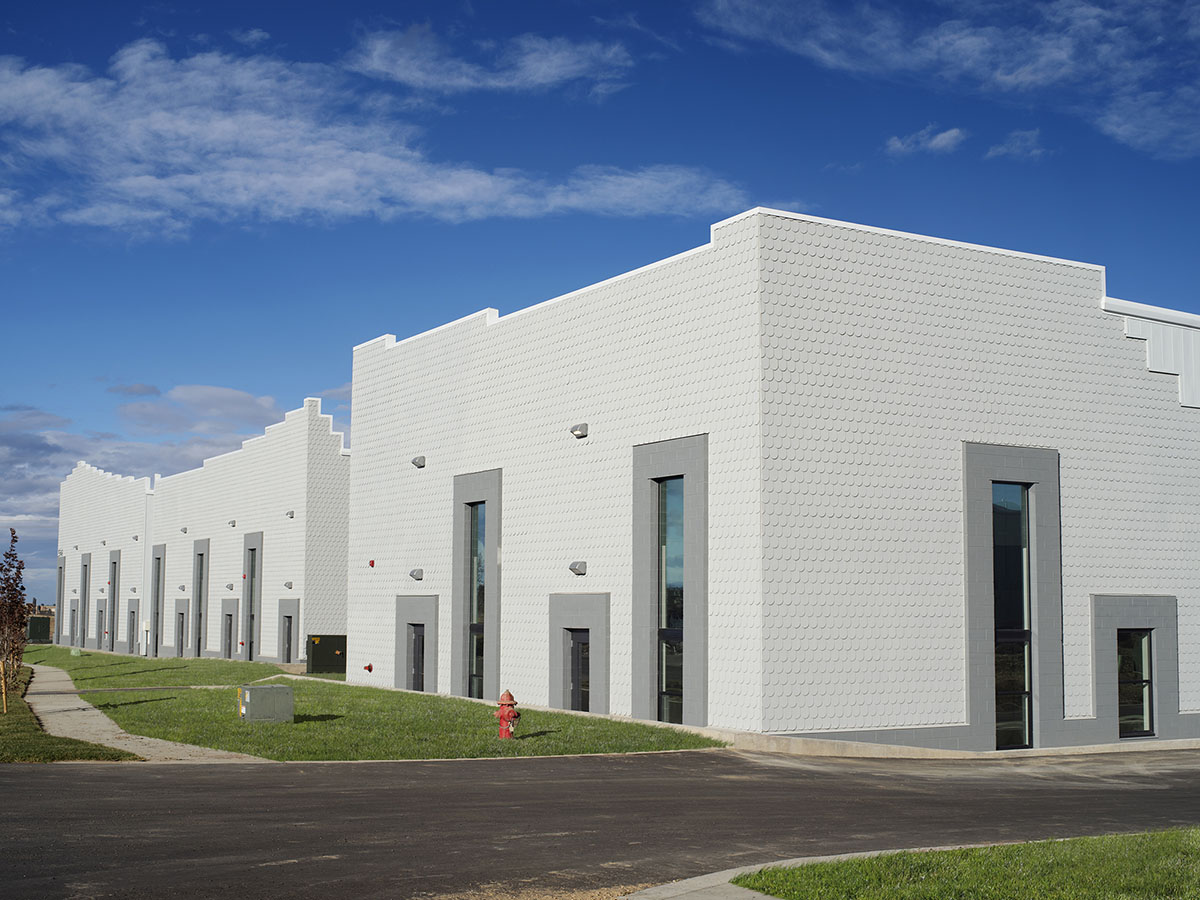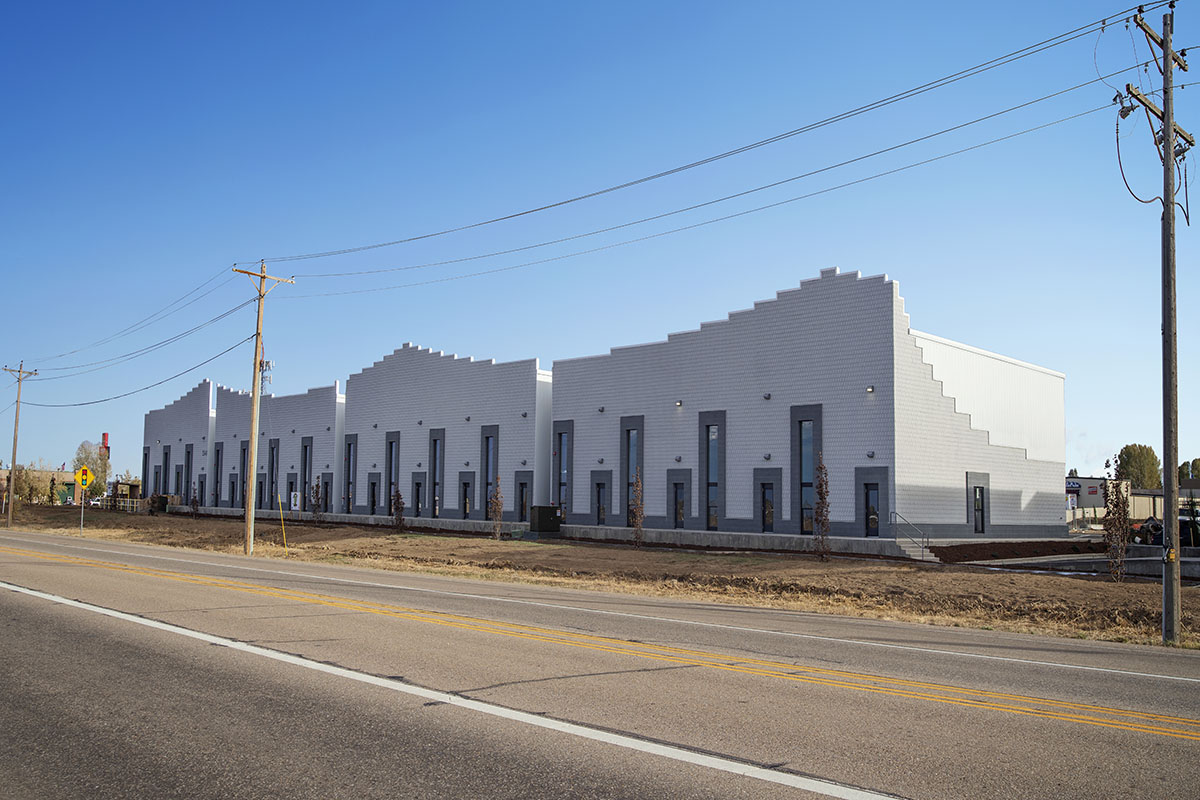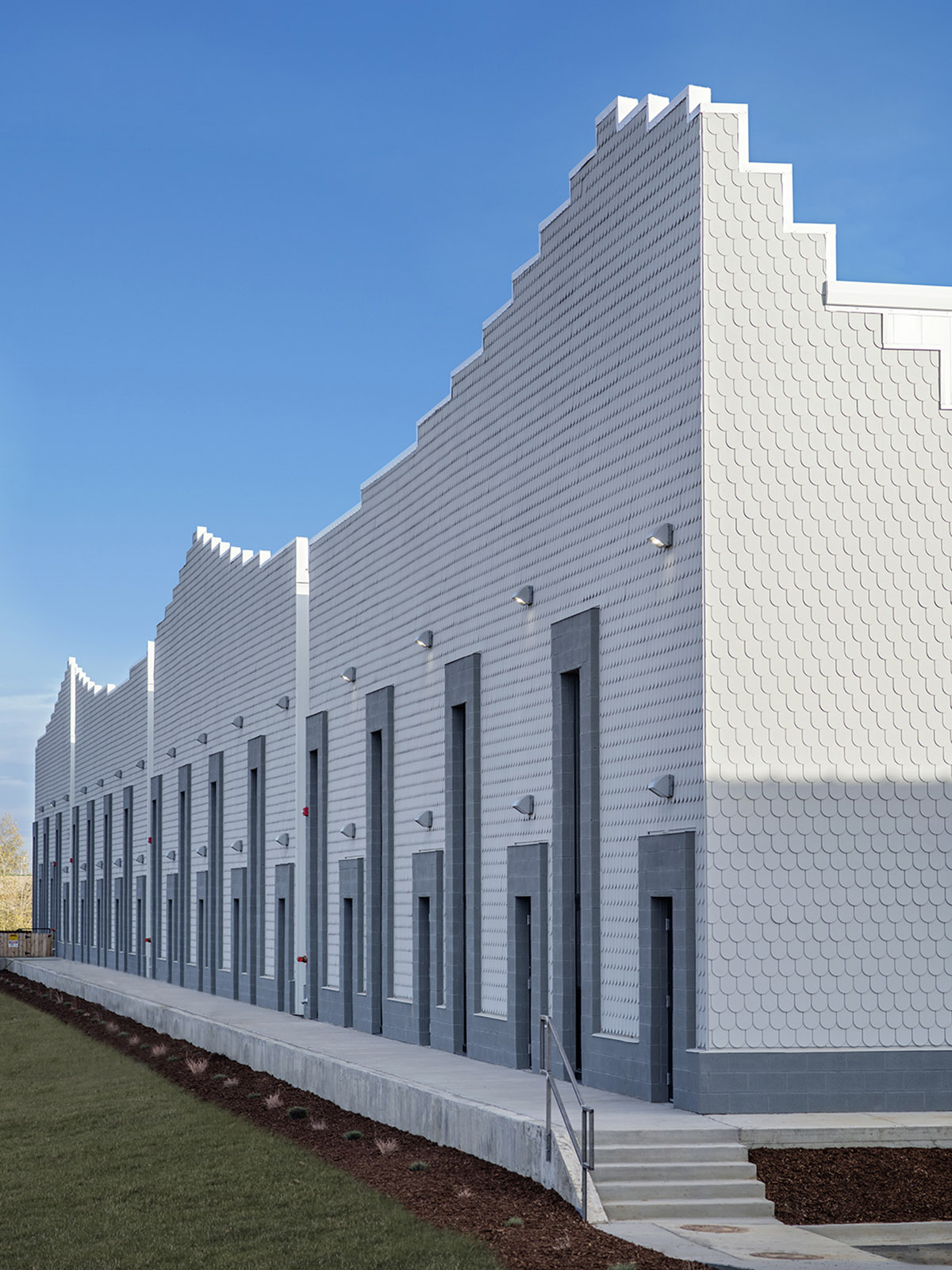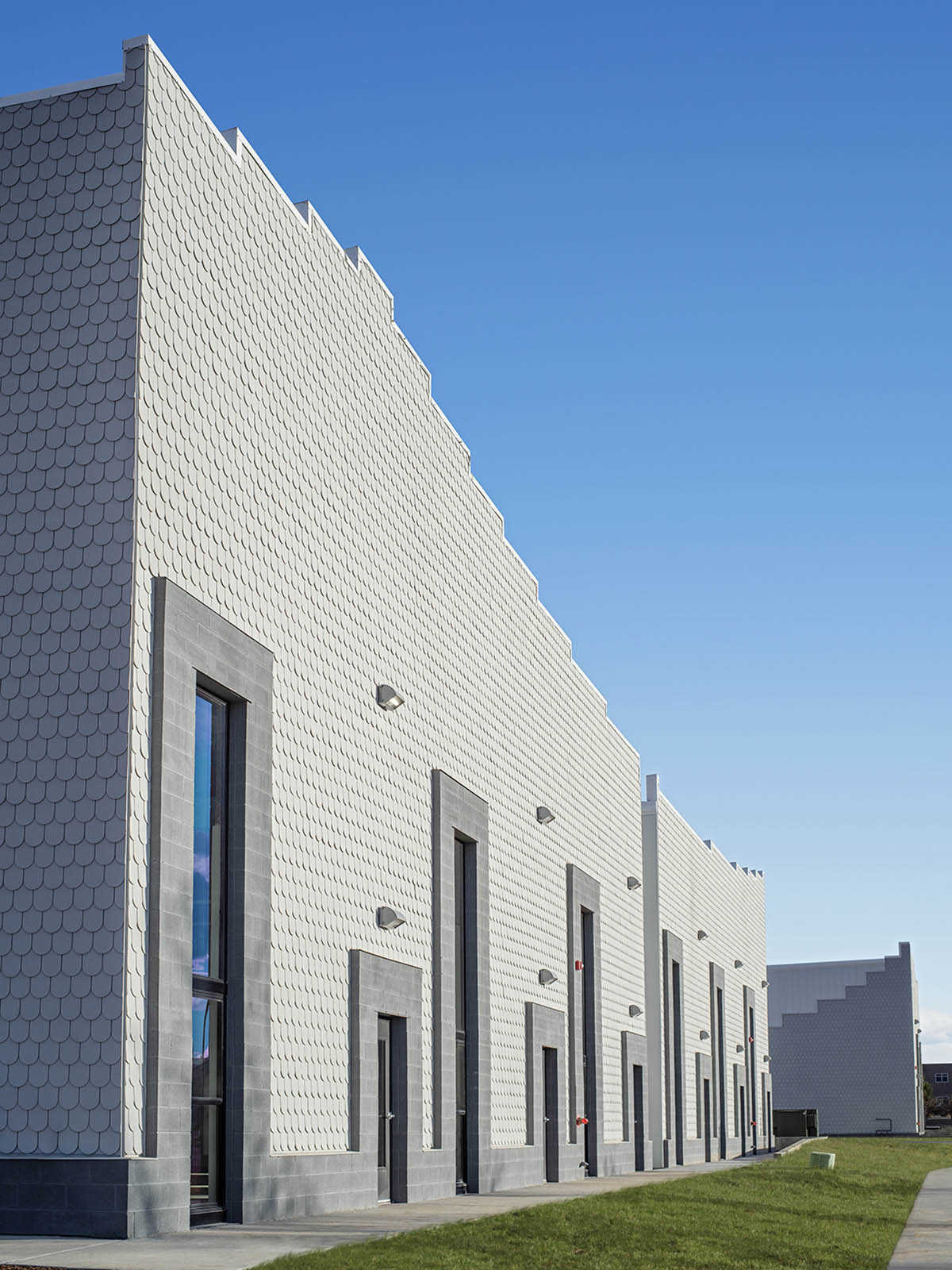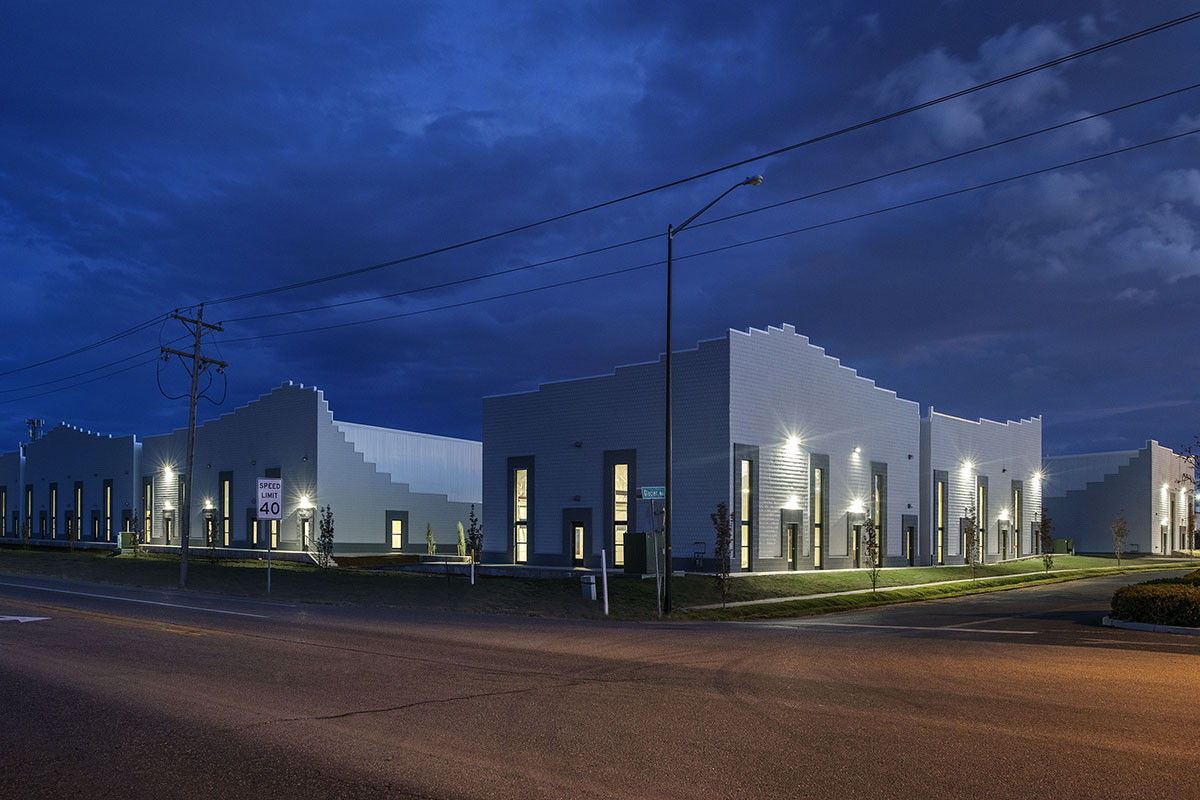 Phase one of the building has been completed, and all units are currently occupied. Phase two is currently under construction, and full completion of the project is scheduled for May 2020.
All images © Ehren Joseph
> via Independent Architecture