Tatiana Bilbao showcases her first major international retrospective at Louisiana Museum in Denmark
Mexican architect Tatiana Bilbao has opened her first major retrospective at the Louisiana Museum of Modern Art in Denmark, the work of Tatiana Bilbao Estudio is the third exhibition in the museum's series "The Architect's Studio", presenting Mexican architect Tatiana Bilbao and her studio.
Called The Architect's Studio: Tatiana Bilbao Estudio, Bilbao's show has been opened to the public on October 18, 2019 and will be on view until April 5, 2020 at the Louisiana Museum of Modern Art.
The exhibition, which can be experienced in Louisiana's Column Gallery and Hall Gallery, is built up so that drawings, collages, models and materials are integrated in a design rich in content.
The exhibition is divided into three parts: Landscapes, Curiosities, Places. Bilbao's architecture is characterized by its versatile scale, programme and materials, and unlike much of the architecture of today it exhibits no simple formal trademark.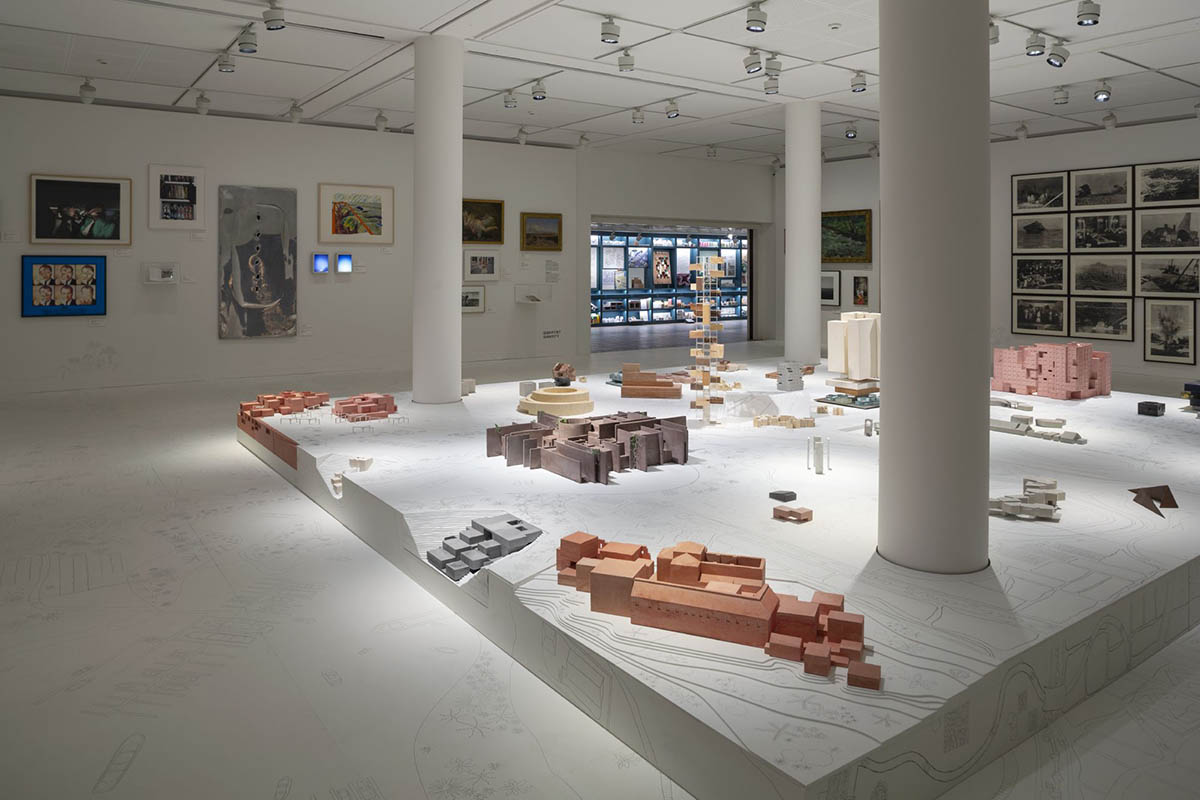 The exhibition takes visitors close to the studio's process from ideas to form, and introduces a broad spectrum of projects such as a pilgrims social housing and an aquarium.
Tatiana Bilbao is in many ways in opposition to the architecture of today. Rather than a stringent business strategy rooted in a signature-like style and a consistent architectural mode of expression, she is preoccupied with the specific place and human beings. She operates with closeness and the personal encounter, an approach which can nevertheless end in a major project in a megapolis in Mexico.
Close collaboration, for example with artists, biologists, writers and other architects, is one of Bilbao s characteristics. She has headed several projects where she has been the strategist behind a major masterplan and later invited a number of other architects or artists to make their contributions.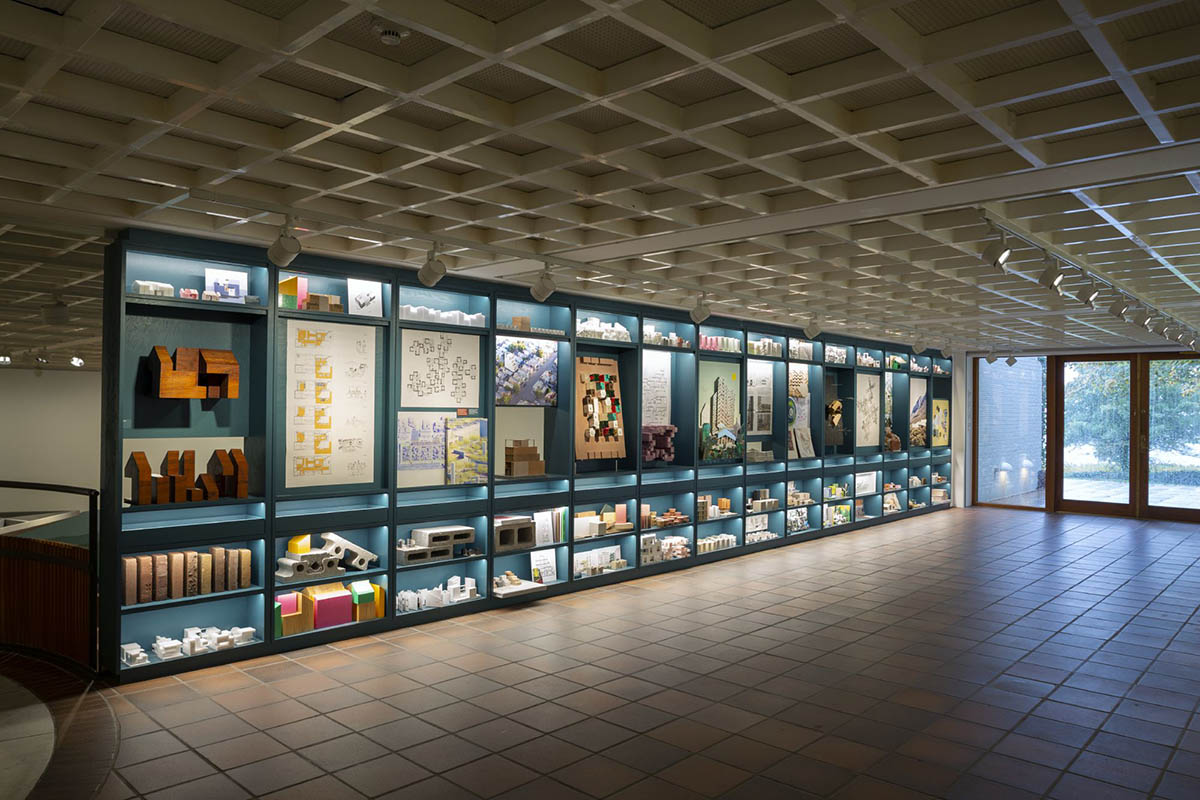 The botanical garden in Culiacán is a good example. 35 artists contributed pavilions and works in the large garden. Like her architecture, her working processes are driven by closeness and time. Bilbao preferred working tools are collage and drawings.
"Despite digital social media and meeting places, we human beings still move in physical architecture. Manual drawing and the work with collage represent an insistence on personal commitment, the physical world and the human ability to communicate without machinery," stated the Louisiana Museum.
"It is a way of thinking about things and of creating a world," said Tatiana Bilbao. Bilbao uses the collage technique both to note down her ideas and to communicate them to the client.
"Instead of the cool detachment of the 3D programmes, she prefers the analogue collage for presenting her architectural proposals: pictures that gather up the ideas, but which are at the same time open to the recipient s own conceptions; a method that leads to better discussions and better impressions of what the client wants," she added.
Social housing projects and close engagement are central to Bilbao's work, and the initiative often comes from Bilbao herself. Her mission is to create, without profit in mind, just a small portion of beauty for every human being. The home must look finished, unlike the temporary slums that grow uncontrollably in all the cities of Mexico. A minimum of aesthetic quality must provide fertile soil for a better life.
"Not only museums, universities and airports should be designed by architects. Everyone has a right to beauty," Bilbao added.
Tatiana Bilbao grew up in Mexico City and is extremely conscious of the scarcity of resources. Yet, again in opposition to the currents of the time, sustainability is not a predicate she would herself attach to her buildings. For her, sustainability is not just a climate-friendly facade, but an attitude to whether the building should be built at all is there a need for it?
In the first part, Landscapes is about the architect's first step - the registration of the place. Landscape is the term for the sum of the material and non-material structures that constitute a place. By way of various landscape categories Bilbao registers the place where she is working. She often works on these registrations through collages and drawings.
Image © Kim Hansen
The second part, Curiosities, offers us an insight into the huge production of models, drawings and collages that prefigure the final architectural work. In a large wall construction of shelves, studies of form are exhibited along with sources of inspiration, material samples and objects, each of which in its own way has provided sustenance to the projects - homes, social housing projects and private villas, mainly built in Mexico.
The third part, Places, comes closer to the true scale and materialization of the architecture through four striking tableaus that focus on Bilbao's widely differing materials and formal services.
Botanical Garden, Culiacan, Mexico, 2012. Image © Tatiana Bilbao Estudio © Iwan Baan
The exhibition The Architect's Studio - Tatiana Bilbao Estudio has been organized by curator Kjeld Kjeldsen and co-curator Mette Marie Kallehauge. The exhibition architect is Brian Lottenburger.
Tatiana Bilbao Estudio. Casa Ventura, Mexico, 2016. Image © Tatiana Bilbao Estudio © Rory Gardiner
Louisiana is also publishing a monograph on Tatiana Bilbao Estudio, a content-rich illustrated special catalogue with an introduction by Mette Marie Kallehauge, Kjeld Kjeldsen and Poul Erik Tøjner and with articles by Nicolai Ouroussoff, Hilary Sample and Rubén Gallo. The catalogue is in English.
Tatiana Bilbao Estudio, Los Terrenos, Monterrey, Mexico, 2016. Image © Tatiana Bilbao Estudio. Image © Rory Gardiner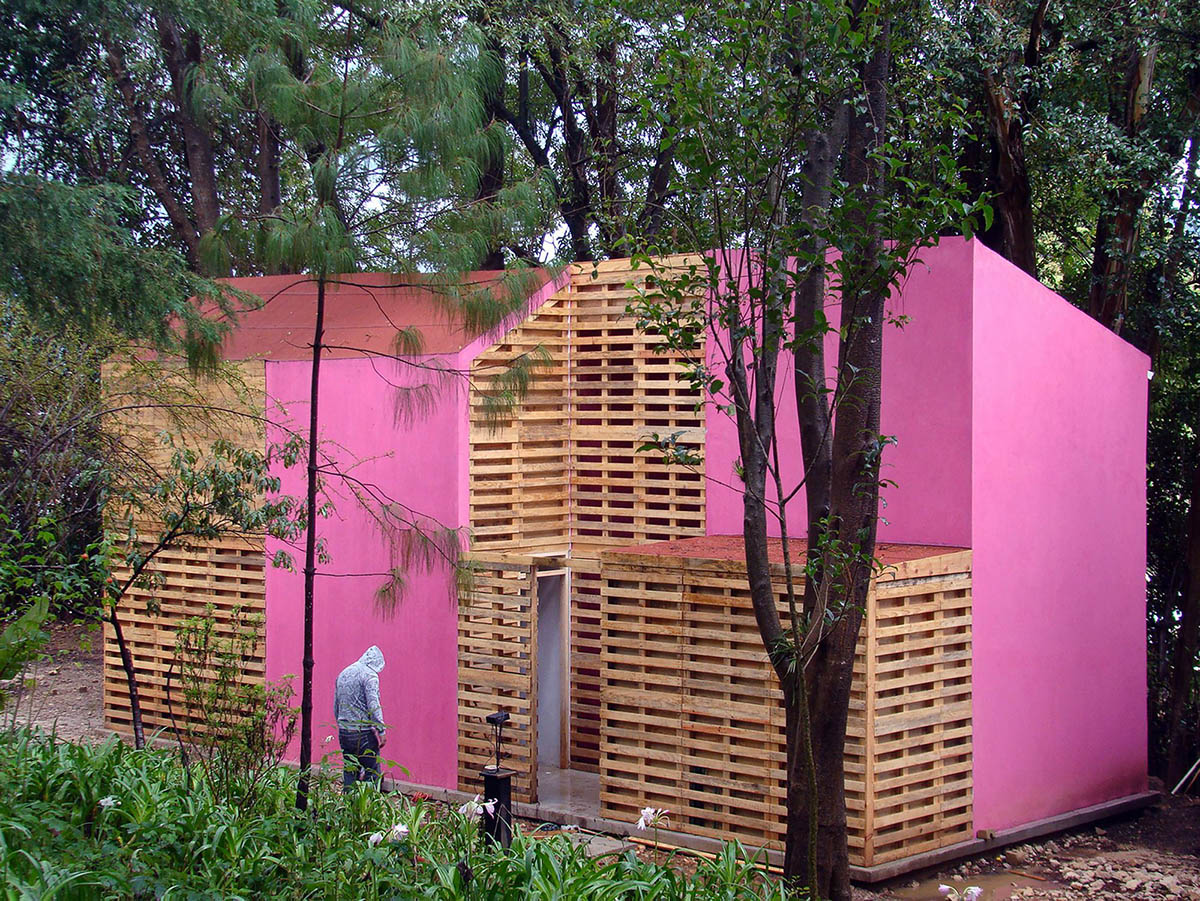 Tatiana Bilbao Estudio, Vivienda Popular, San Cristobal, Mexico, 2016. Image © Tatiana Bilbao Estudio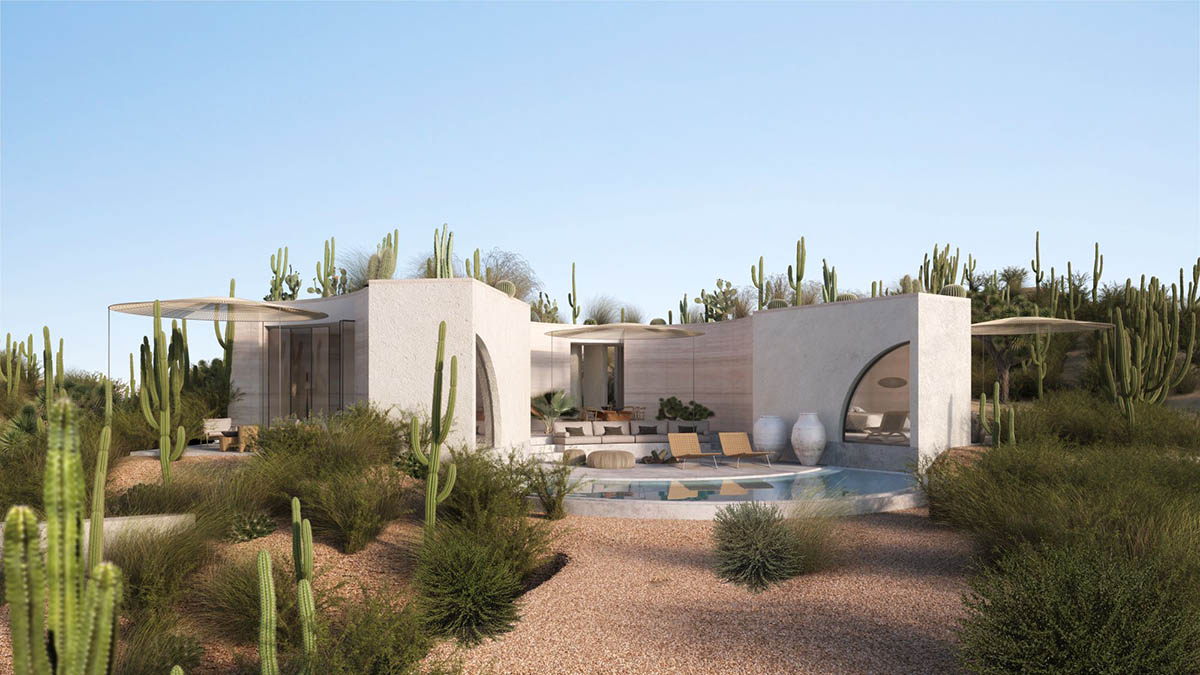 Tatiana Bilbao Estudio, Staterra, Los Cabos, Baja California, Mexico. Expected completion 2020. Image © Tatiana Bilbao Estudio
Tatiana Bilbao Estudio, Museo Arévalo – Adrastus Collection, Arévalo, Spainen. Expected completion 2023. Image © Tatiana Bilbao Estudio
Tatiana Bilbao Estudio, Acuña Housing, Acuña, Mexico, 2015. Image © Tatiana Bilbao Estudio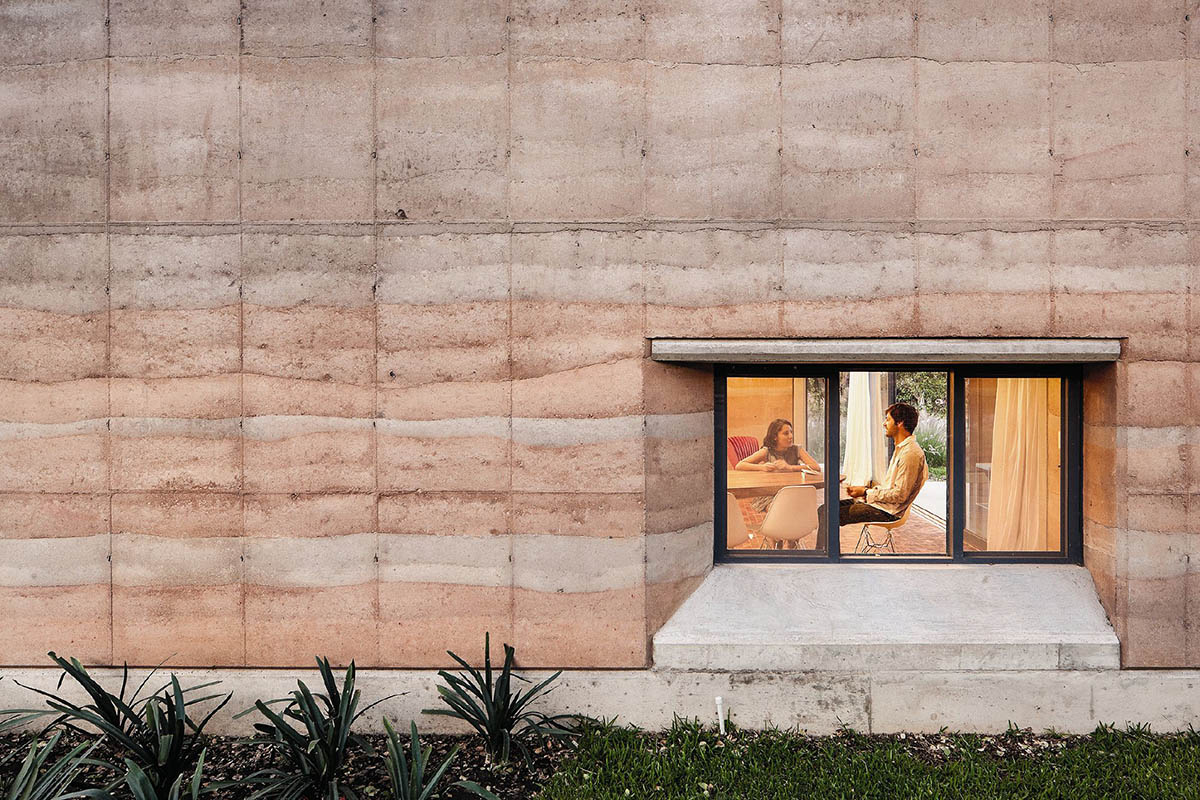 Casa Ajijic, Jalisco, Mexico, 2011. Image © Tatiana Bilbao Estudio © Iwan Baan
All exhibition images © Poul Buchard / Brøndum & Co. unless otherwise stated.