Christophe Benichou designs metallic and suspended balconies for climbers in French canyon
If you have a height fear or want to be a climber, French architect Christophe Benichou's new proposal can beat your fear to reach your target.
The architect has proposed metallic, transparent and suspended platforms hanged from the mythical Verdon Gorge, located in south-eastern France.
Named Verdon Balconies, the structures have been designed as a resting space for climbers installed in the mythical gorges of Verdon.
"Since the 1960s, this canyon in the South of France has become a must-see climbing site because of its unique depth in Europe and the quality of its limestone rock," said the architect.
"Majestic and vertiginous, the Verdon cliffs stretch up to 700m high, offering a playground as noble as impressive."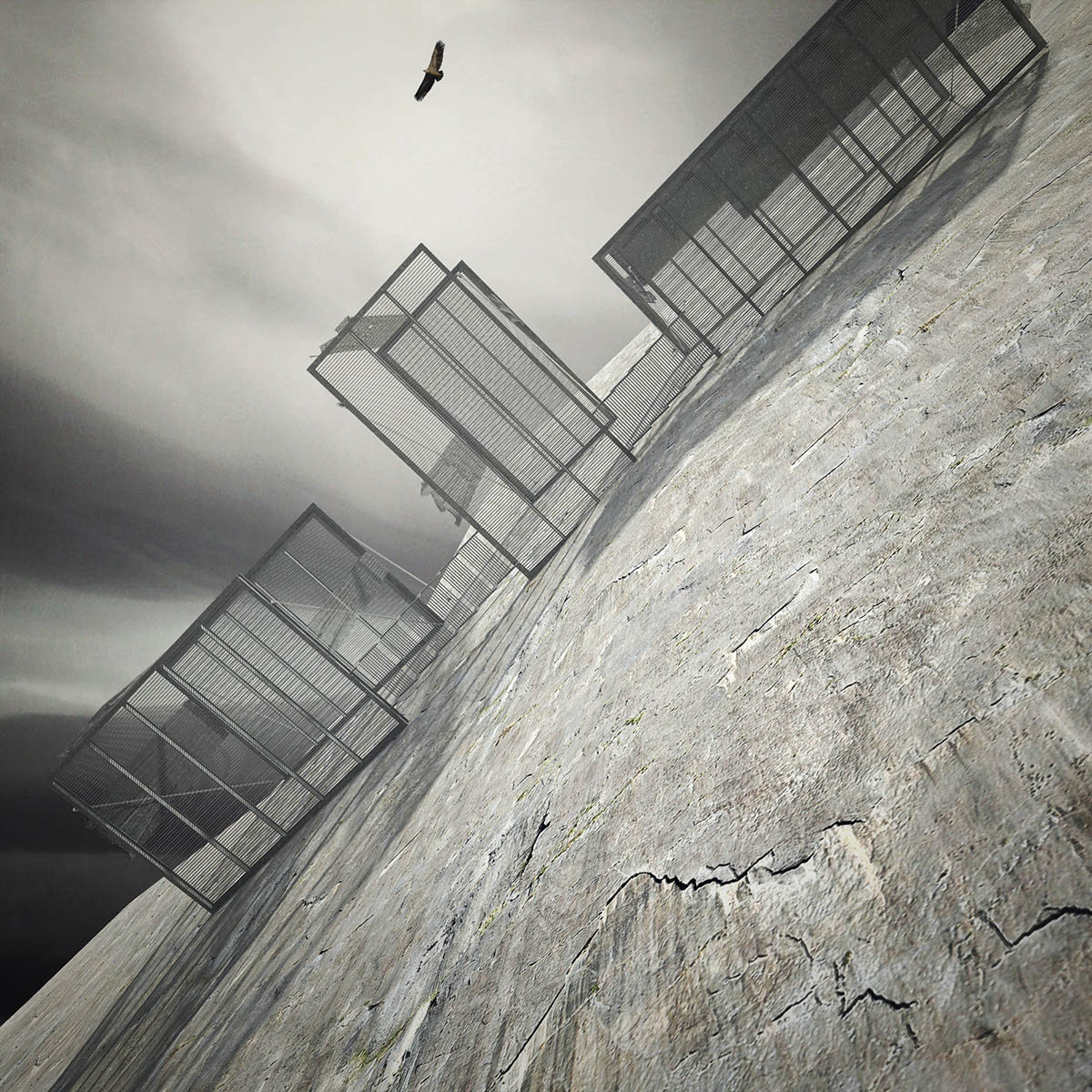 The structures are almost invisible but offers a breathtaking space for climbers during their journey. At the heart of this vertical universe, suspended platforms offer a welcome horizontal rest.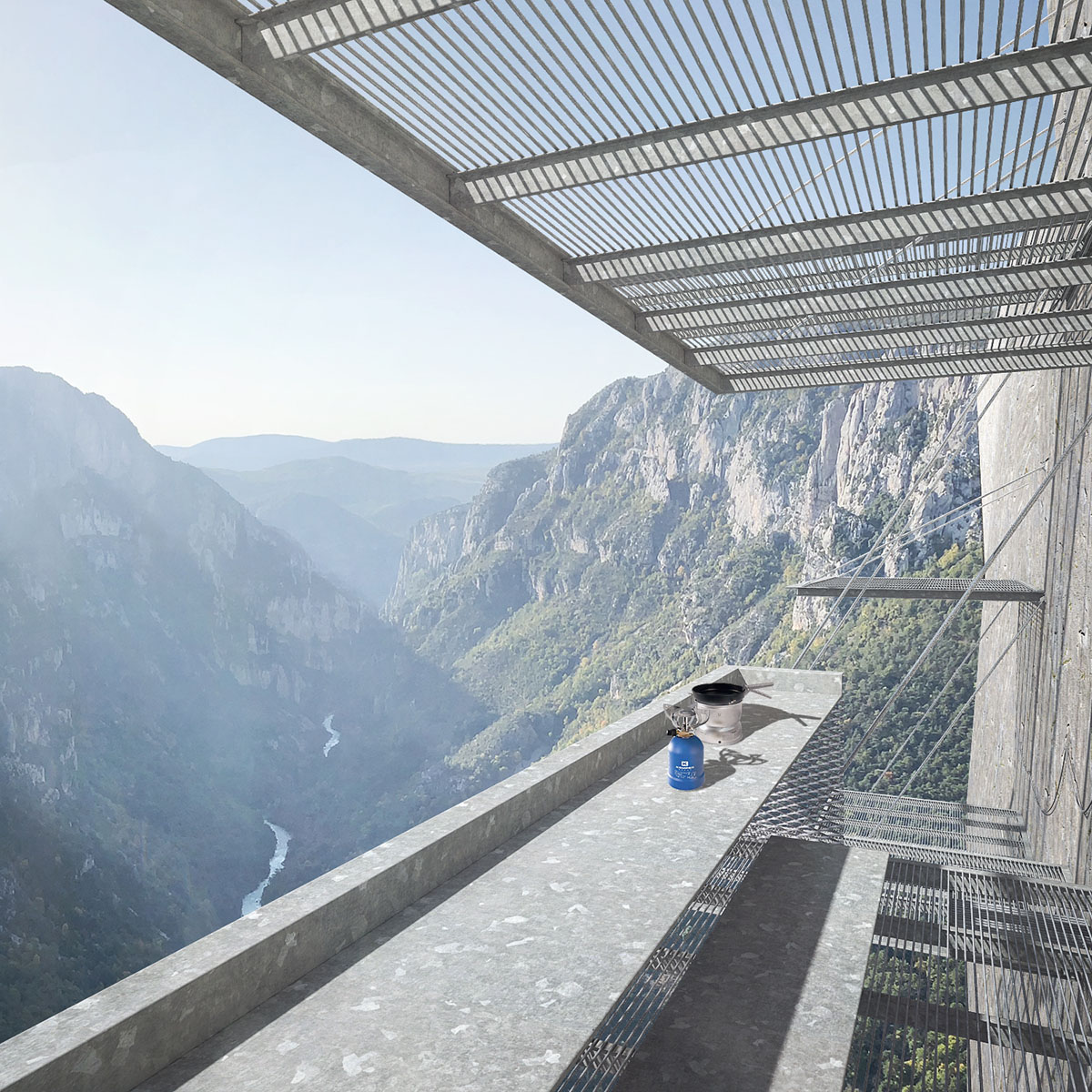 In the interior of the structures, there is a long platform to be able to give a place to climbers' stuff. They can feel themselves under a tiny shelter and safe, while the metallic roof protecting them from possible dangers that might be arise above.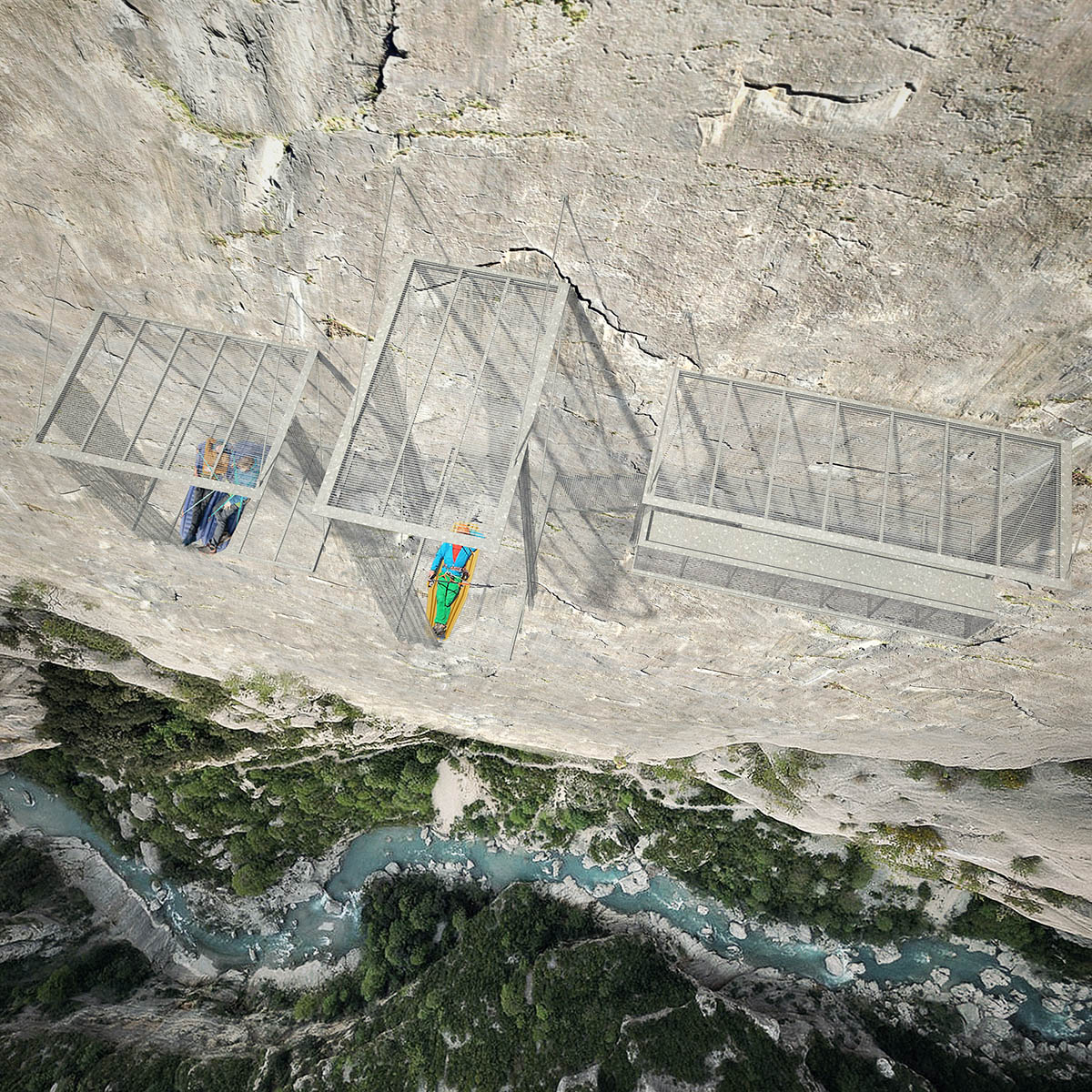 They can welcome climbers for a simple break or for the night, basically sheltered from the wind and the falls of stone. Entirely metallic for a light and reversible integration, these structures invoke the domestic figures of the balcony and the curtain to bring an unexpected hospitality to the realm of the void.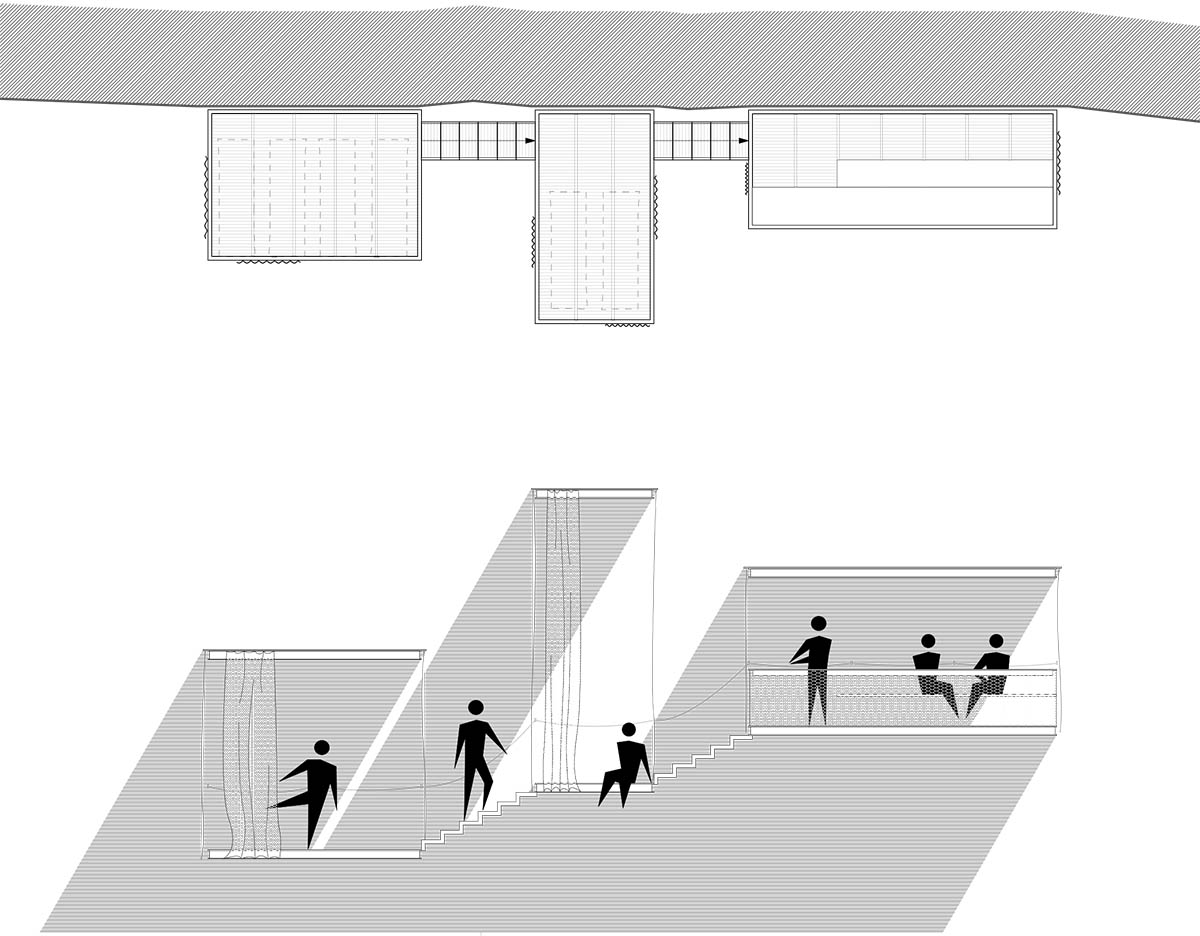 Christophe Benichou, who runs his own office Christophe Benichou Architectures in France, describes his approach "as a descriptive sensorial architecture" and he designs buildings "that are situated in their environment, a tell-tale achievement explaining what it stands for and what we are or wish to be."
The Wall Of Logs is one of the key projects of Christophe Benichou, as well as a monolith dwelling, named Sesame, with fragmented walls set within a desert.
All images courtesy of Christophe Benichou Architectures