EFFEKT's Camp Adventure Tower opened in a preserved forest of Denmark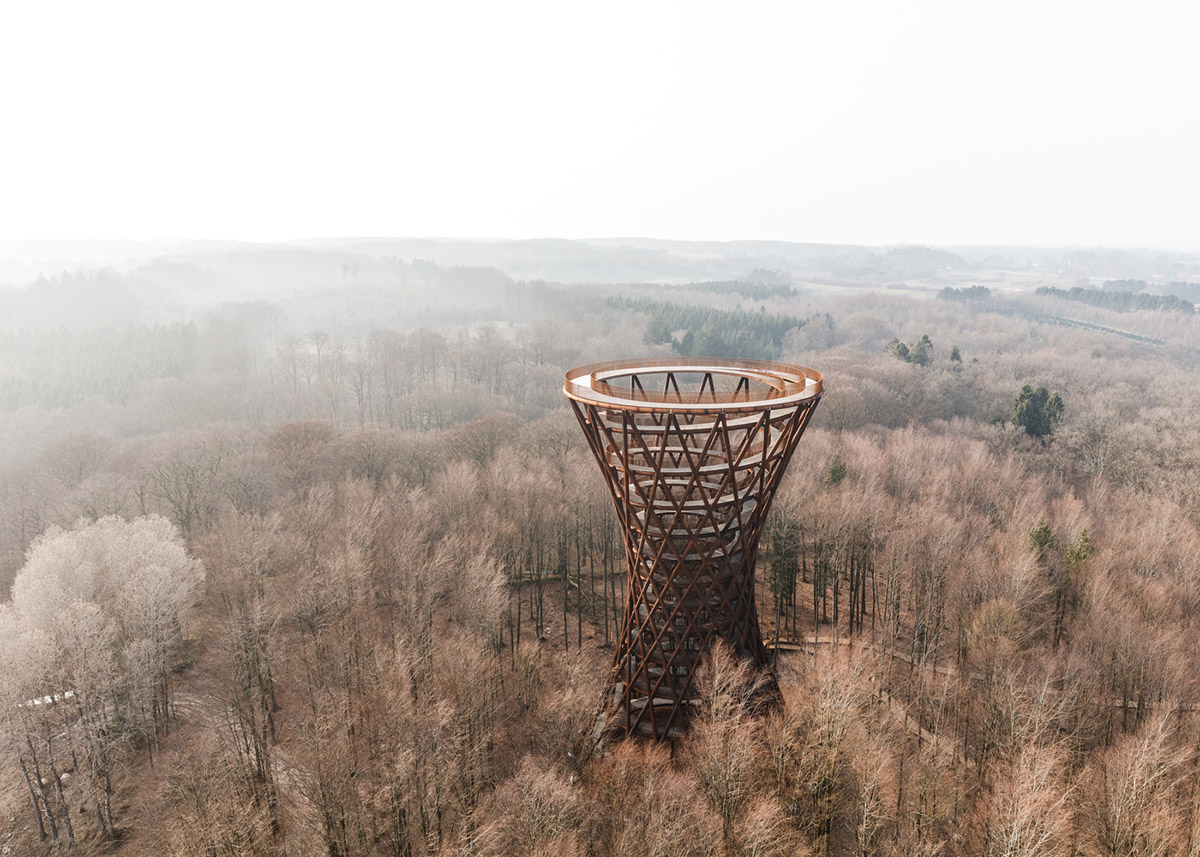 Danish architecture firm EFFEKT has completed a giant rounded observation tower in a preserved forest of Denmark. The structure, named Camp Adventure Park, will be a new and unique experience destination in the preserved forest, Gisselfeld Klosters Skove, one hour south of Copenhagen, Denmark. The forest is graced with several natural biotopes such as lakes, creeks and wetlands.
Opened on Saturday the 30th of March, the tower was inaugurated with a ceremony attended with participants including the Prime Minister of Denmark, Lars Løkke Rasmussen, the Director of the Visit Sydsjælland-Møn, Martin Bender, The Mayor of Faxe Municipality, Ole Vive, and the Director of Gisselfeld Klosters, Jens Risom.
EFFEKT's new structure features a 900 meter treetop walk connected to a 45 meter tall observation tower, creating a unique opportunity to take a walk above the treetops and experience the stunning nature of the preserved forest from another perspective.
The tower and treetop walk was designed as a seamless continuous ramp that makes the forest accessible to all - regardless of their physical condition.
The route through the trees passes gently and sensitively through different varieties of forrest, while minimizing the disturbance of the environment.
The treetop walk is split into a higher and a lower walkway. The high walkway passes through the oldest parts of the forest while the tower and the lower walkway are located in the younger areas. The high walkway also features a series of activities for different user groups to learn and enjoy the forest qualities.
"The culminating feature of the treetop walk is the tower and observation deck located 45 meters above the ground. The geometry of the tower is shaped to enhance the visitor experience, shunning the typical cylindrical shape in favor of a curved profile with a slender waist and enlarged base and crown," said EFFEKT.
"This does not only increase the stability of the tower but also increase the observation deck area at the top of the tower. Furthermore it also allows for better contact to the forest canopy."
"The idea behind the elevated boardwalk leading to the tower is to make the forest accessible to everyone without disrupting the natural environment - at habitat to a wide variety of species living in harmony with nature," added EFFEKT describing their project.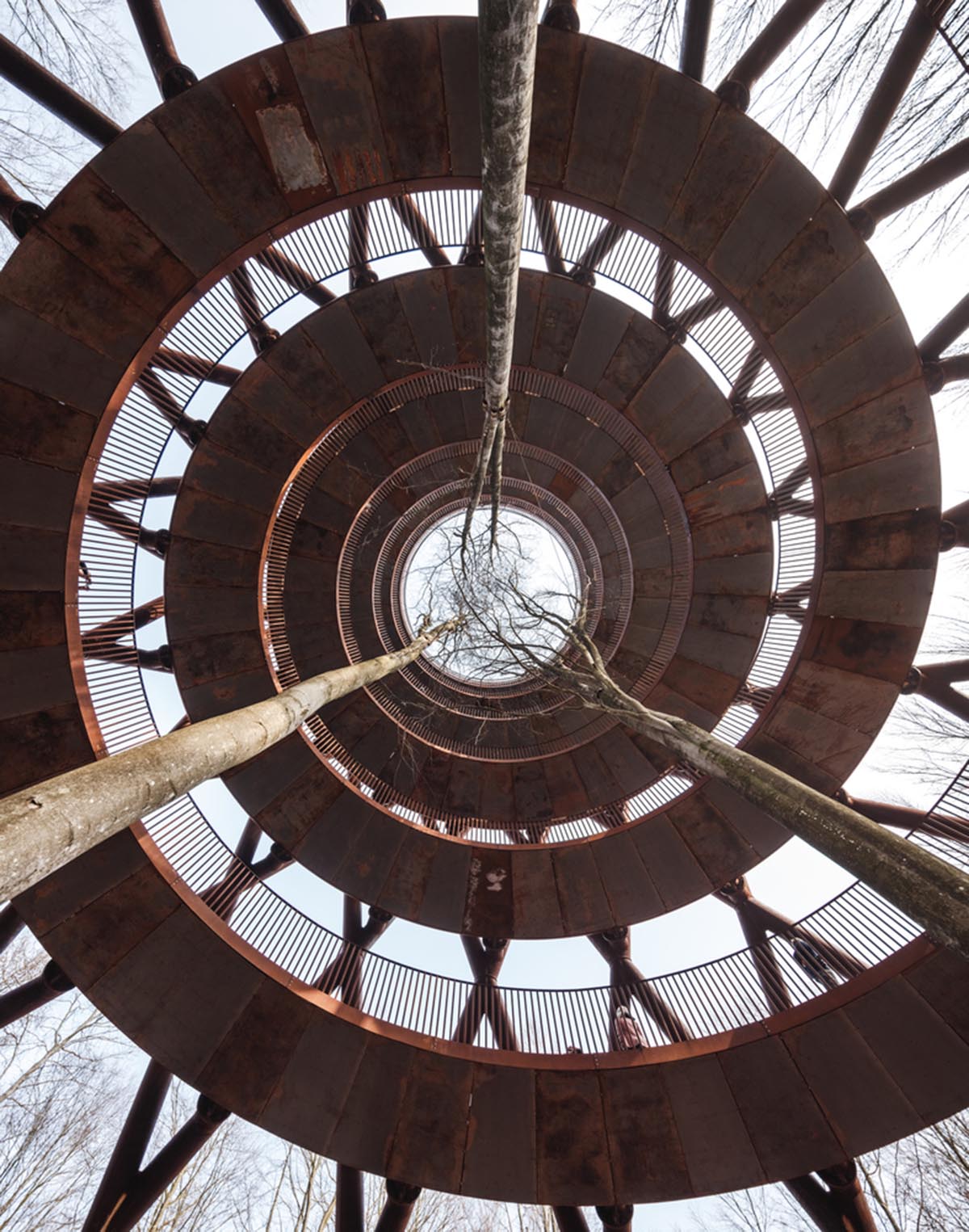 The tower was built from weathered steel and locally sourced oak, to blend in subtly with the surrounding natural context. The spiraling ramp to the observation deck also benefits from the hyperbolic shape. While keeping a fixed gradient, the geometry and spacing of the ramp fluctuate according to the changing curvature.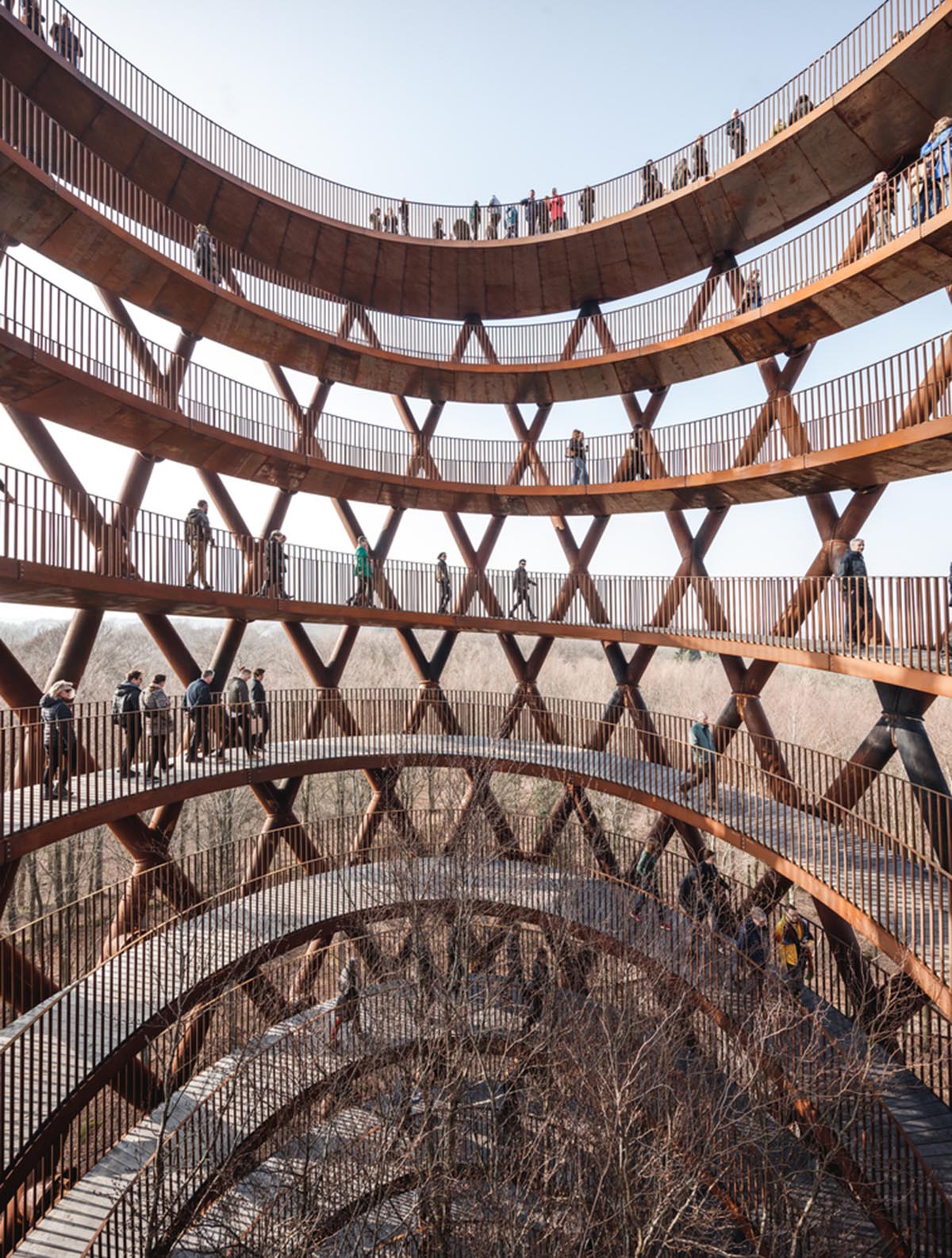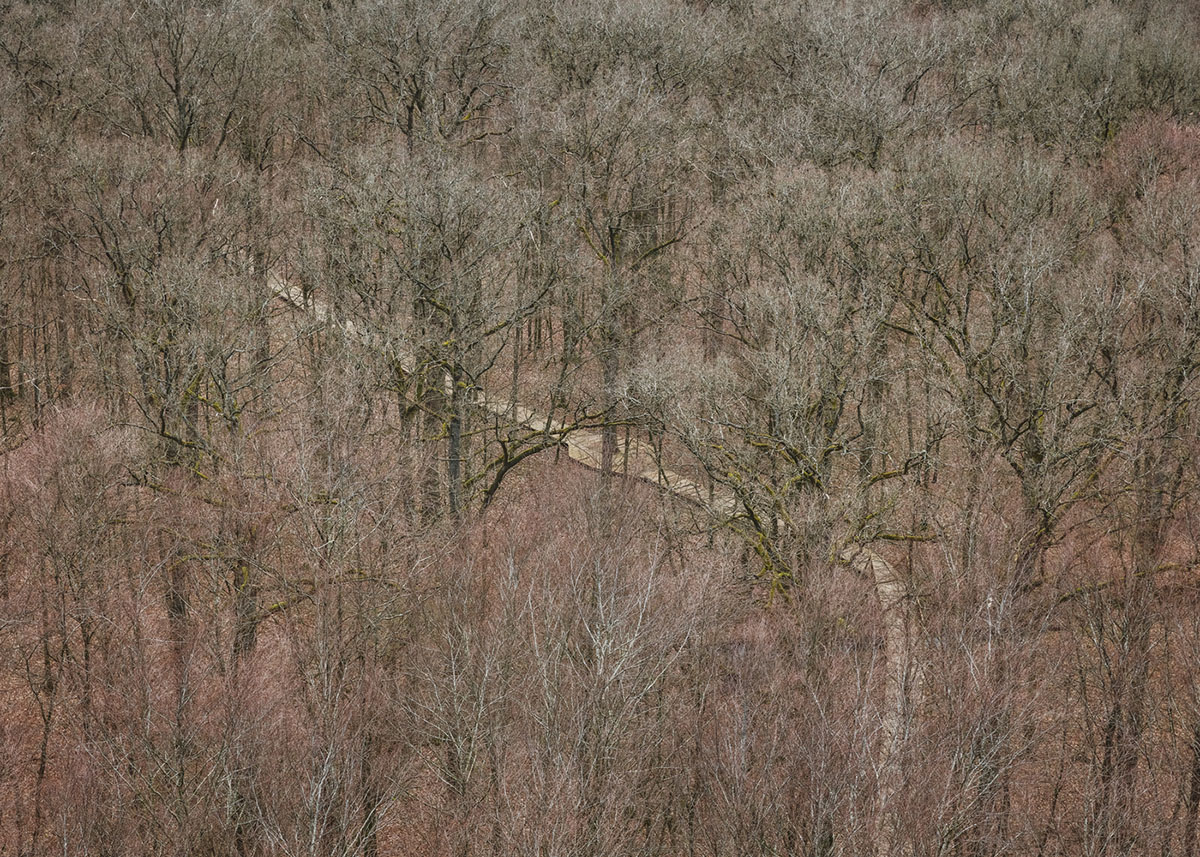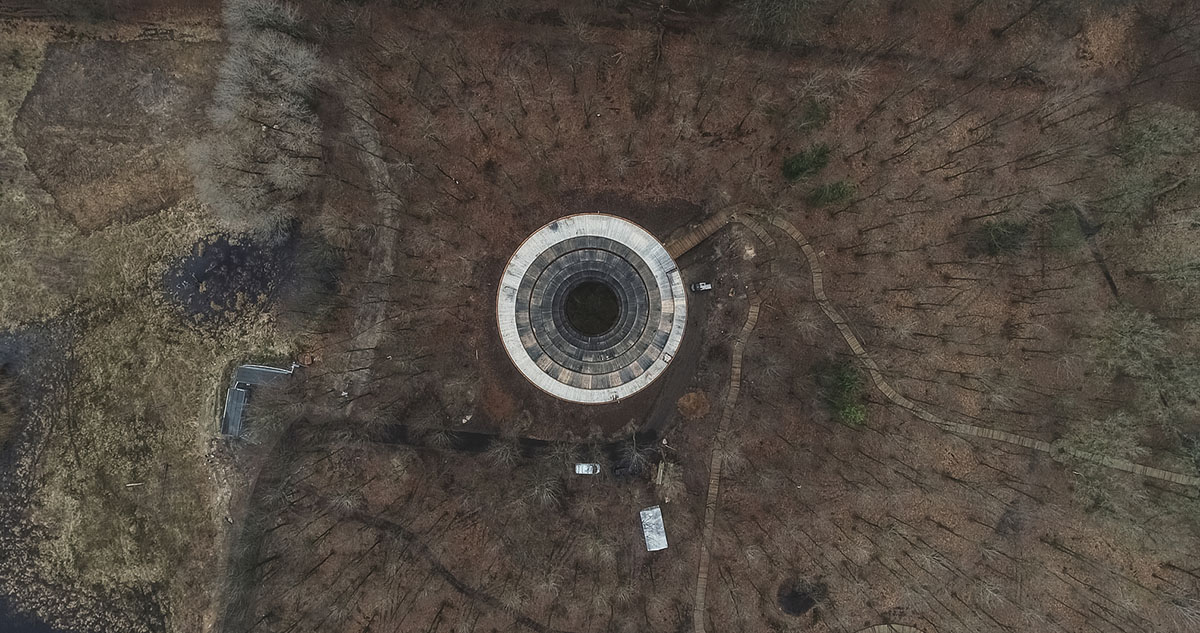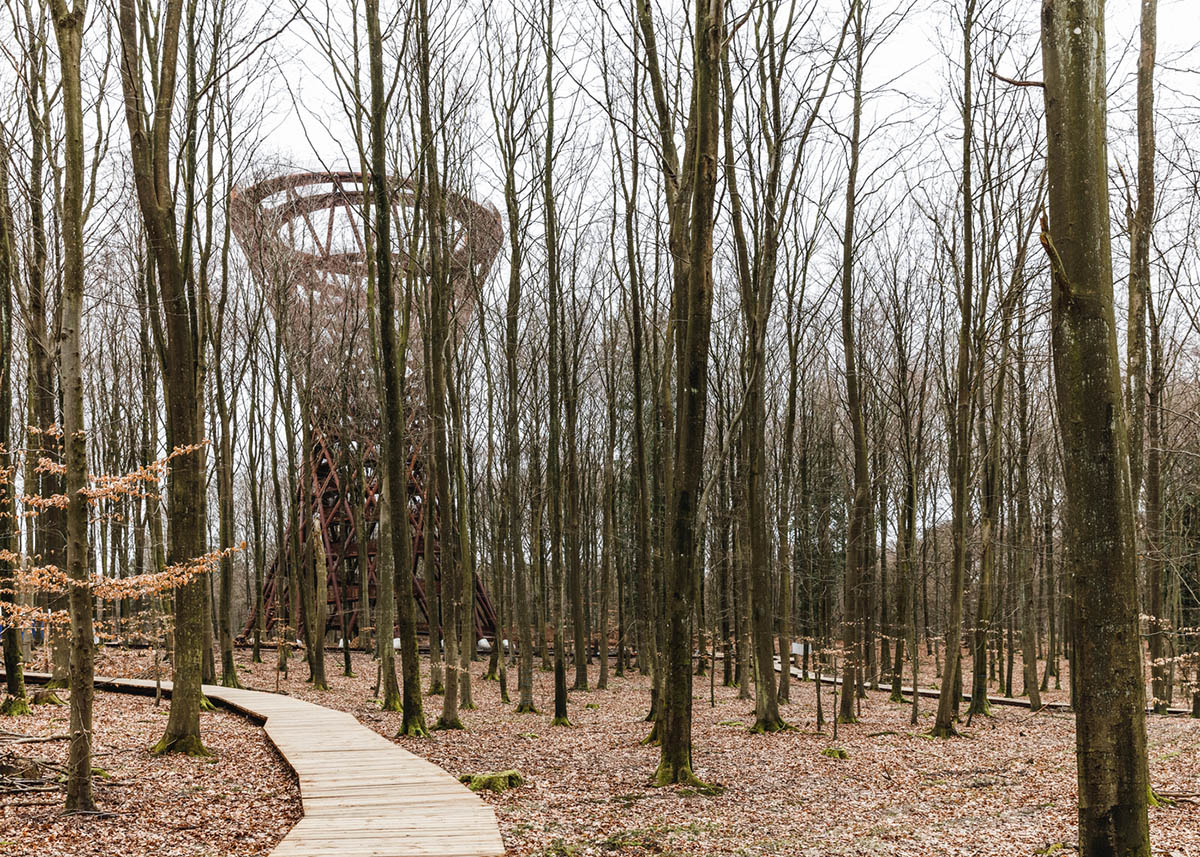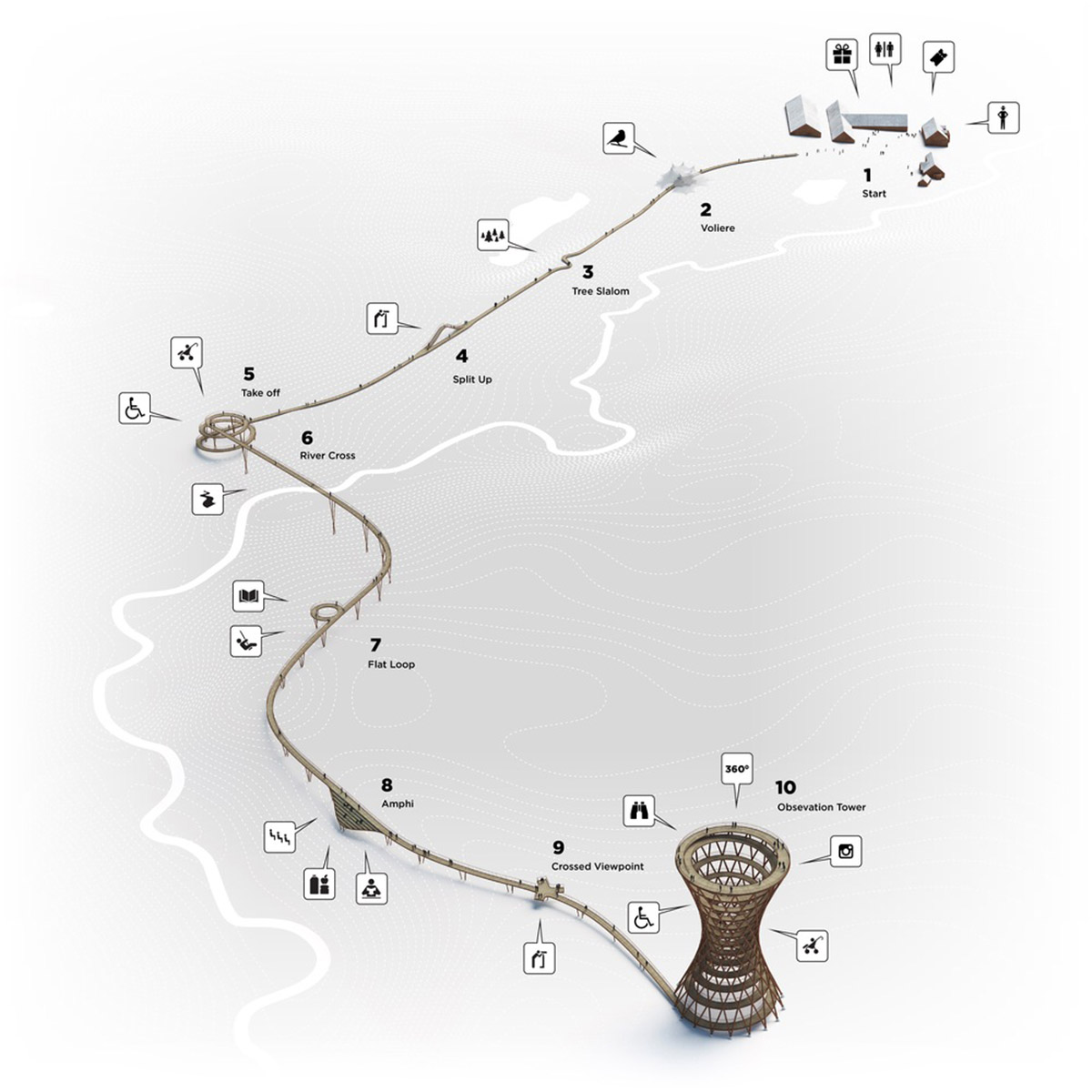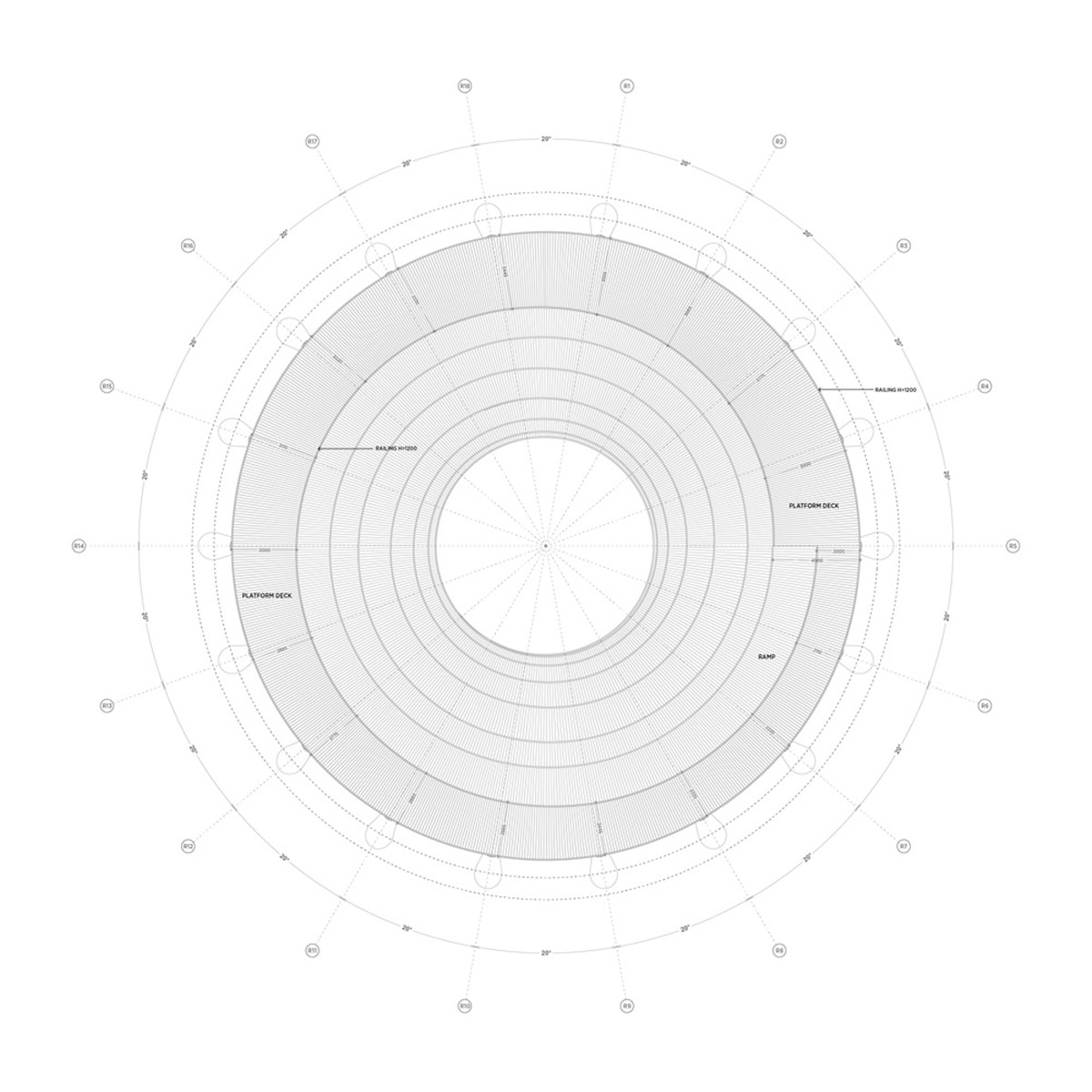 The new treetop walk and observation tower was designed as part of Camp Adventure, an existing adventure sports facility that include treetop climbing and aerial zip lines.
All images © Rasmus Hjortshoj
Al drawings © EFFEKT
> via EFFEKT