Writing vs. Building: A Workshop's Mission To Take Architectural Creativity To Another Level
Though writing is an inseparable part of architecture, it has remained barely discussed among the academics and professionals. It's not considered a probable or highly demanded position on the market for an architecture graduate. Therefore, not many students and professionals are inclined to pursuit writing let alone writing in architecture as their future career. Consequently, writing is an underrated skill for architects. It is less researched. There are only a few books investigating its various aspects and even fewer architects who have already found their way around a piece of lined paper and pencil. Recognizing this void, Mohammadreza Haeri is starting a movement by his workshop, sketching with words, to make sure the future of architectural writing is starring more competent writers and journalists in comparison to its past.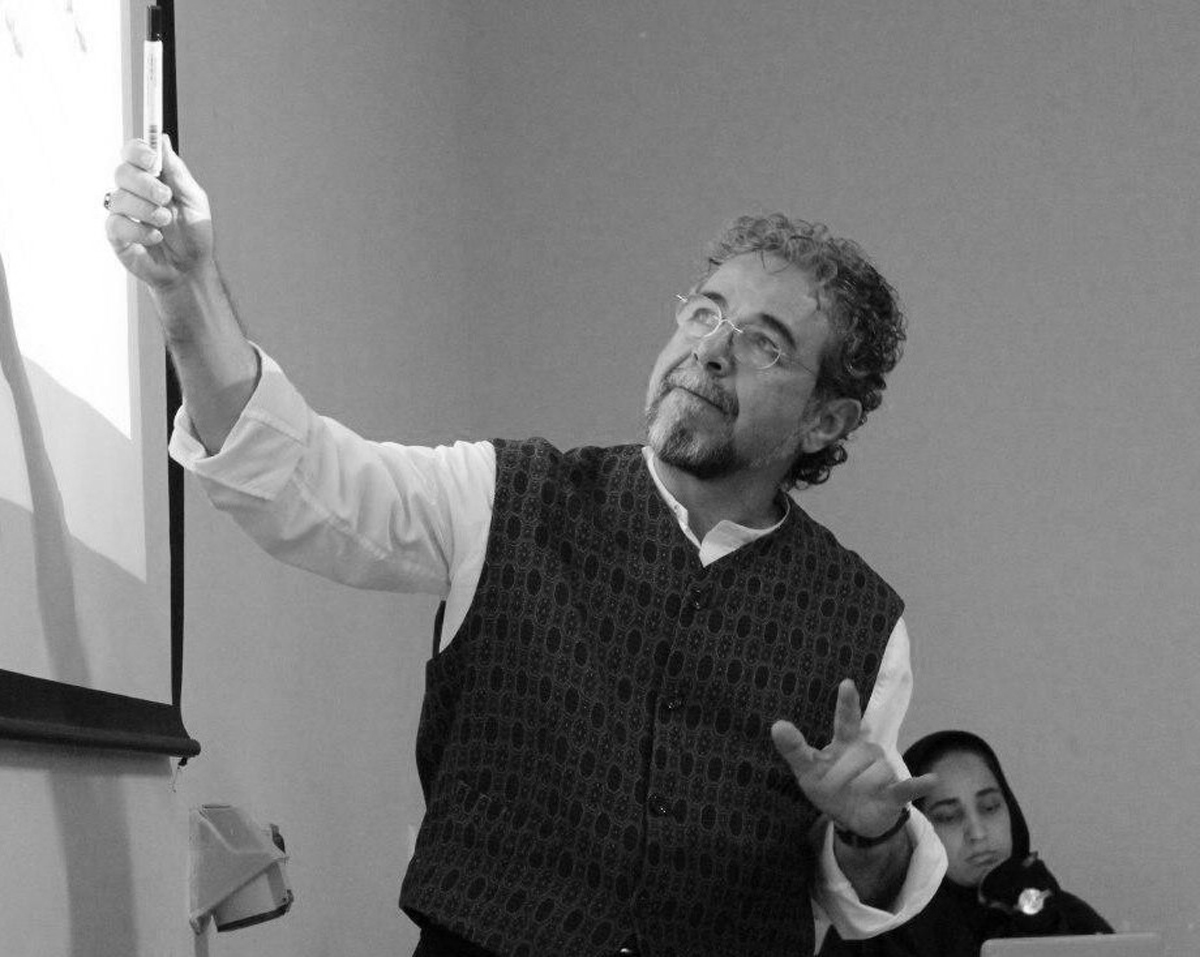 Mohammadreza Haeri, image courtesy of Sharare Razavi
Currently holding its third semester, the workshop invites some of the newbie writers in the field of design to discuss, investigate and write about this inexperienced realm. A vast spectrum of topics is discussed during weekly sessions from contemporary architecture of Iran, relations between Iran's architecture to its music and other design-related issues to the language which is the raw material of writing in order to discover its role in shaping a communities' environment.
The most recent round of this workshop mainly focuses on the language as a versatile tool for architects not only to present their ideas but also to cut through the reality by relying on the boundaries set and defined by the language. This course aims to provide attendants with sufficient knowledge and experience to use it to their own benefit.
Image courtesy of Emory continuing education website
As the chief editor of Andishe Iranshahr Magazine, Haeri seeks to dedicate an issue to the accomplishments of the attendants of his workshop. Thus, each person during the course of workshop opts a subject of his own interest. The articles are developed by being discussed and peer reviewed, hoping to shed light on different aspects of writing about design. Each person devises a personal method to approach writing. Reasons to attend the workshop is different for each student but the workshop has proven to be beneficial in various ways.
It helps some to make better use of language to present their design proposal and introduce their design. These are the peers who hope to develop their previously-established design profession. Others are using the opportunity to investigate their capabilities and boundaries in the new world of architecture and use what they learn in the workshop to find their ways in the newly-discovered market of architecture journalism and media in Iran. The workshop also allures people of other academic interests who are willing to take architecture as a raw material for writing and thinking.
Sketch with Words Workshop, image courtesy of Sharare Razavi
Having different backgrounds, interest, ages and even majors, all peers share the same love for written composition and believe in its magical power to discover new solutions by uncovering new angles to the issues in national contemporary architecture. Even if the ambitious plan of saving architecture fails, the accumulating effort results in a valuable tradition of providing written documents rather than oral ones.
Top image courtesy of coworkhers website