The Straw Bale School by Nuru Karim in Malawi, East Africa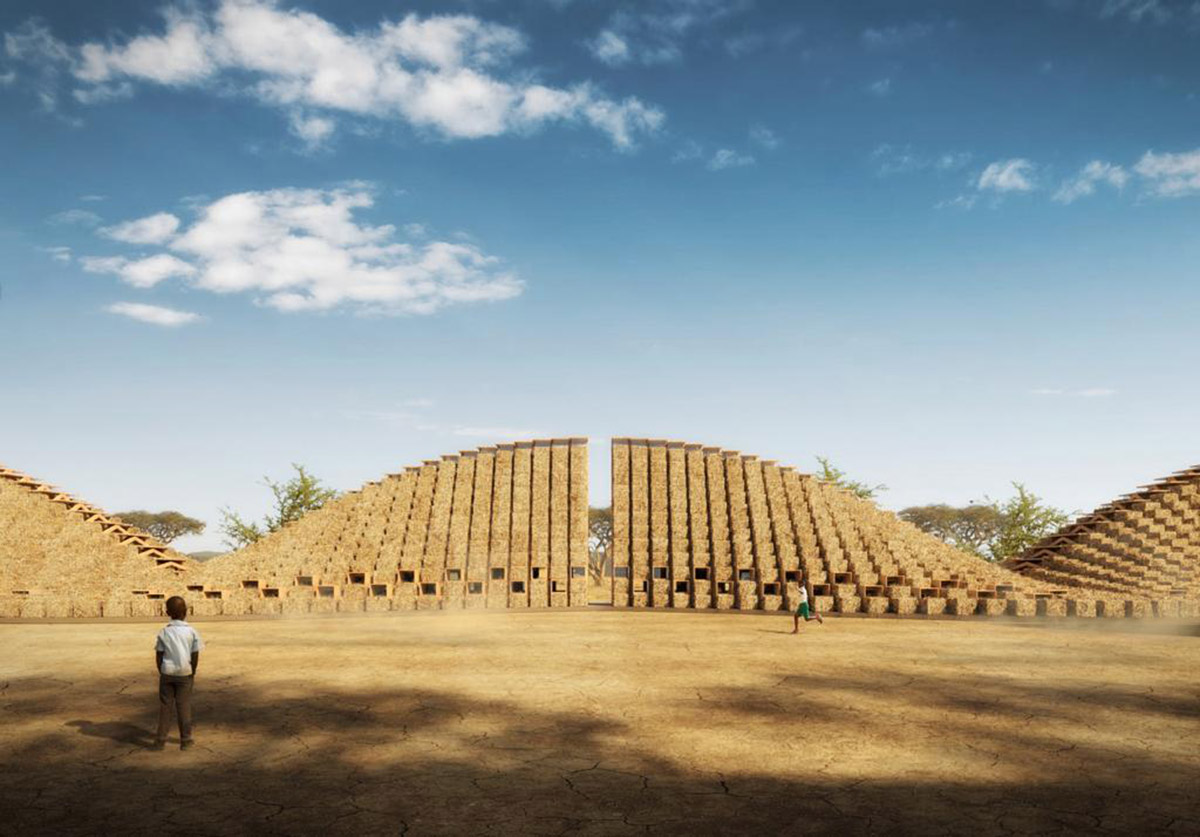 The Straw Bale School in Malawi, East Africa was designed by Nudes. Its principal architect, Nuru Karim explains the practice's central ethos, as one of "defining modernity in architecture".
The design is based on modular solutions of timber and straw bale. It follows an intricate technological process, ensuring an innovative structural system related performance and use of materials.
Similarly, the spatial plan follows an equally inventive scheme. Out of the classroom learning environments are manifested in the form of amphitheaters.
In a response to inclusive architecture, the design makes use of local materials and construction systems. It is characterised by a unique pedagogical model, which is inherently tied to its form and function.
The ladder is like A-frames forming an inside outside design logic. These systematically open up as libraries and reading spaces.
The straw bale school achieves an aesthetic, design and pedagogical synthesis. An adequate response to Nudes nexus of "defining modernity" in architecture and materiality.
Nudes' "Straw Bale" School in Africa won the WA Award in the 31st Cycle, selected by the votes of Honorary Members and Winners in earlier cycles.
Nuru Karim was guest architect of WAC in WAC's Instagram Live Interview Series, Karim discussed "Intersection Of Art & Architecture", the interview can be watched on WAC's IGTV.
All images courtesy of Nudes.
> via Nudes