Volunteer Architects Help Communities Recover From Disasters
In 2005 Katrina has devastated Louisiana, specifically New Orleans. In 2017, Hurricane Maria and Harvey destroyed hundreds of settlements in Puerto Rico and Texas. In summer of 2019 Hurricane Dorian has hit the Bahamas and "leveled" large towns. While the recovery efforts are on its way for the islands, people are eager to get back to their homes, and every day people have to stay in temporary homes or camps put emotional pressure on the victims and economic pressure on the local and federal government. Due to this nature of the disaster recovery process and to create communities that can bounce back faster from natural disasters, AIA is now creating a partnership with CalOES (California Governor's Office of Emergency Services) to train volunteers to help recovery efforts.
On September 6th,2019 The American Institute of Architects' Virginia chapter gave its 4th training to its students. After training and getting their ID's, the architects, designers or engineers are going to be able to be deployed to disaster zones. Using their professional knowledge, these volunteers are going to be able to assess the affected buildings/structures and determine if these spaces are safe or unsafe to move. From AIA Virginia's website, the training course "… certifies attendees as Building Evaluators in the nationally recognized Safety Assessment Program (SAP). Intended for licensed architects, engineers, or certified building inspectors, the program is managed by Cal OES with cooperation from professional organizations, including the AIA. It utilizes volunteers and mutual aid resources to provide professional engineers, architects and certified building inspectors to assist local governments in safety evaluation of their built environment in the aftermath of a disaster."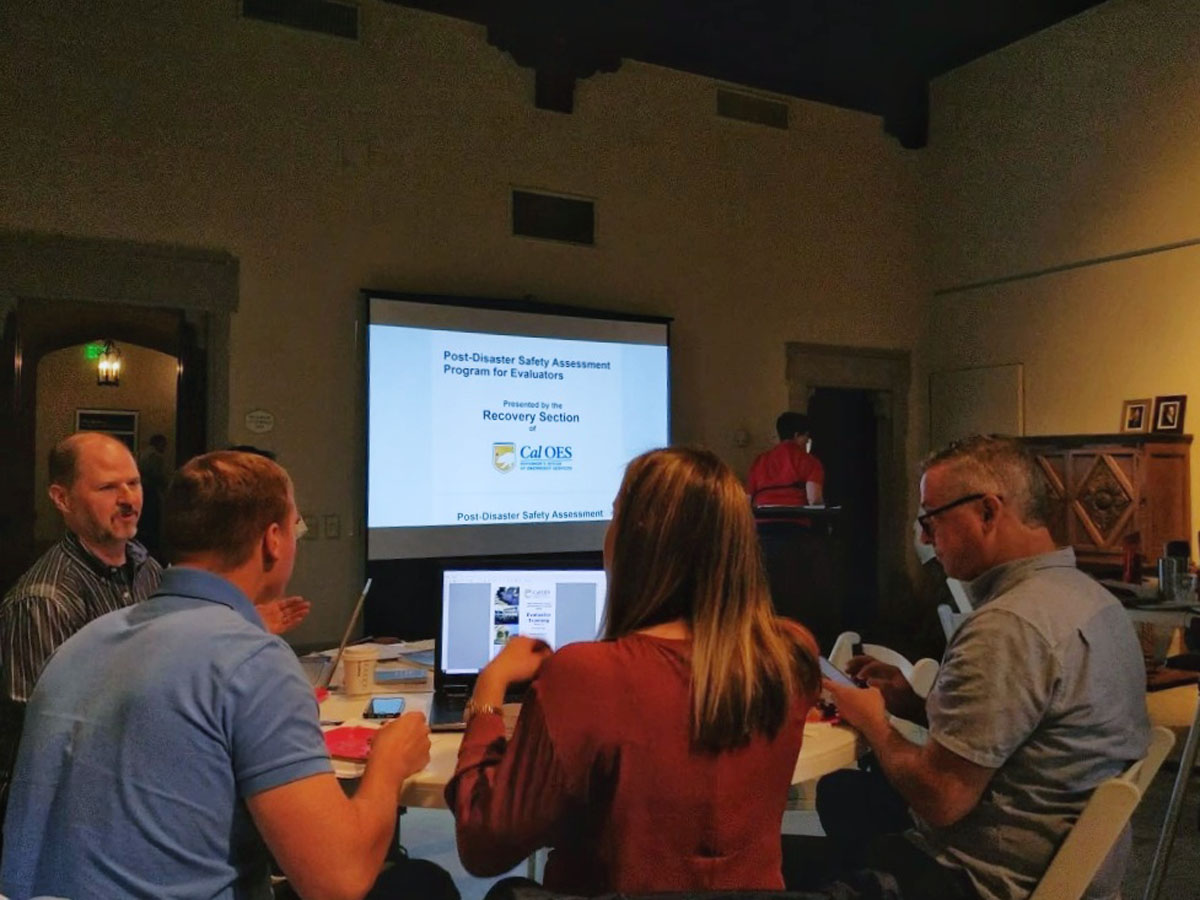 Image courtesy of Mert Kansu
As nations' one of the leading proponents for natural disaster readiness and response, Cal OES has created this training standard which is now nationally recognized and implemented throughout many states of the US. A Cal OES ID card is given to each participant that completes the training, which allows them to pass through military or police checkpoints. AIA has also incorporated this training as a standard within their Disaster Assistance Program which provides a nationwide network of architects to help communities before and after a disaster. The AIA training lasts a day, and the participants being architects and engineers are assumed to have already a sufficient level of knowledge on how buildings are constructed. Therefore, the training starts with explaining the general structure of the program, and explains the steps Building Evaluators have to take in order to complete their missions during times of crises.
Image courtesy of Pixabay.com
A simple yet crucial set of steps make up the duties of Building Evaluators. As organizations like AIA get requests for volunteers by states or local governments, volunteers can accept and get deployed to the area. At the disaster site, after a brief orientation and briefing session, the Building Evaluators get deputized. This process is crucial for building evaluators to legally perform their duties since they will technically be employees of the local authorities for this short amount of time. After this, they will be split up into team's minimum of 3. The distribution of professions will depend on the assignments. If there are massive infrastructure that requires assessing, engineers will be more involved, and if the task involves a series of residential units, there may be more architects in the group. Maybe the most complicated part of these steps consists in assessing the buildings filling out the Detailed Safety Evaluation Assessment form and placing one of 3 placards colored red, yellow, or green. The building evaluators fill out the description of the building, such as type, structure the kinds of hazards and damages they observe, including a sketch of the floor plan with the damaged areas. After filling out the form, the group decides on what placard to post on the building, which determines if the occupants can access their homes or not. While the green placard designates the assessed building as safe, the yellow only allows restricted use or may request a partial repair or a detailed inspection before allowing limited access.
On the other hand, placing a red placard deems the building as unsafe. The buildings which receive this card most likely end up being demolished and no occupants are allowed to access the building at any time. The decision is up to the group in charge and certainly the hardest since the volunteers are there to help victims get back into their homes quicker but cannot risk any people to enter an unsafe building.
Currently, only the AIA Virginia chapter has around 70 trained volunteers. With many and much more in other states, architects and engineers create a strong nationwide network of volunteer building evaluators. This group of advocates not only take much-needed pressure off from the local governments in times of crises but also help victims return to their daily lives much faster. As architects, even though we study how to build design and visualize spaces, we also have a much bigger responsibility to our communities. Especially when the issue is the very types of buildings that we design, the least we can do is to help the people in need by volunteering to provide our expertise and help victims during their times of distress.
Top Image © AIA Virginia