Tamayouz award includes three Egyptian architects finalists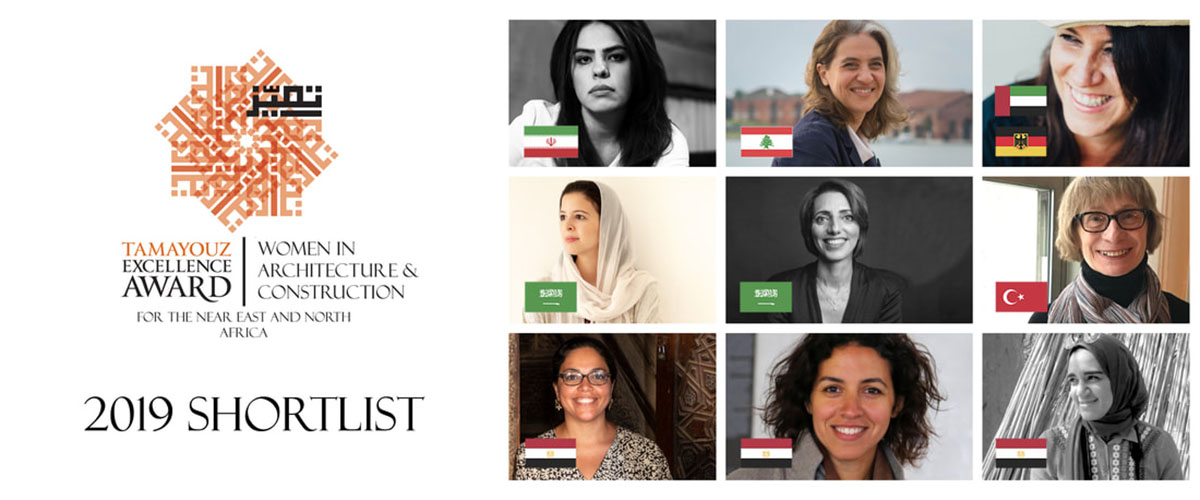 Three Egyptian women working in architecture and construction have been nominated for the 2019 Tamayouz Excellence Award which is being given to the best in the middle east, north Africa and beyond.
Tamayouz excellence award hosts the jury meeting and a talk in Alexandria on august 28 and 29 in partnership with the society of Egyptian architects and the knowledge hub universities
Ahmed Al Mallak who is an academic at Coventry University and founding director of Tamayouz stated that holding a number of events across the middle and north Africa is part of Tamayouz's developing strategy included the mentioned event.
The annual award comprised of two sorts: rising star and woman of outstanding achievement. There are two Egyptians finalists in the rising star category.
Deena El Mahdy is one of the rising star finalists who is a lecturer of architectural engineering department at the British university in Egypt. She focuses on sustainable architecture and construction material. She has many publications related to local construction materials. her projects which include a salt block building material among others have been received awards.In addition, in 2015, she co-founded an initiative under Cairo heritage school name to connect between governmental bodies, professionals and community members.
The other rising star competitor is Omnyia Abdel Barr who is the Barakat trust fellow at the Victoria and Albert museum in London UK. She is responsible for leading the digitization of K.A.C Creswell's international collections with the American university of Cairo, the ashmolean museum in Oxford and Harvard university.Beside her research work, she is also the one in charge of rescuing the mamluk minibars of Cairo and has been involved in active protection of Egyptian art pieces from internationl auction sales and looting.
For the woman of outstanding achievement, there is Shahira Fahmy. She is the founder and principal of Shahira Fahmy architects established in Cairo in 2005. She has designed and constructed projects in the middle east and Europe and was recognized as one of the architects building the Arab future by Phaidon.
The competitors are from countries like Iran, Lebanon, Saudi Arabia, Turkey and other countries.
"Many people in the architectural community attended Tamayouz award event in Alexandria as well as the general public. Hope was our message and we did succeeded in delivering the message as well as highlighting a number of great female architects in our region," said Al Mallak.
The winners of the women in architecture and construction award 2019 will be publicized in September.
Al Mallak have faith that there is a potential of architectural competition to be run in Egypt as well as holding more annual events there in the coming years.
Top image © Tamayouz Award
> inputs via Egyptian Streets