JKMM Architects brings black wooden sauna pavilion to Burning Man Festival 2019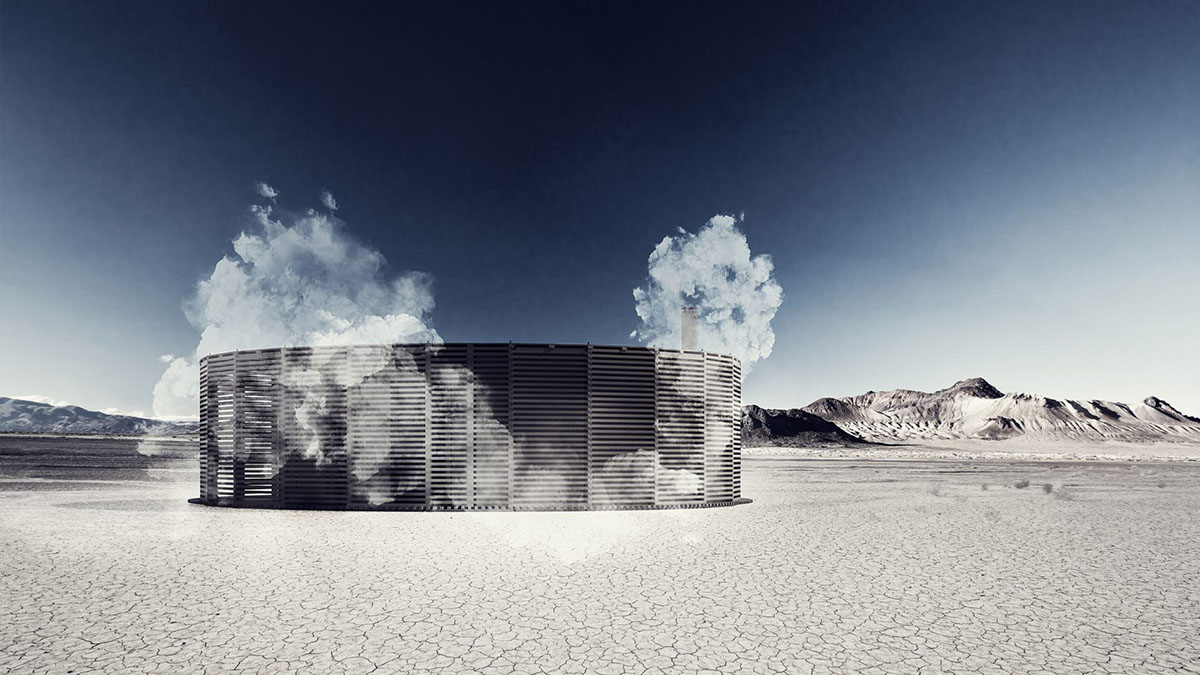 Helsinki-based architecture firm JKMM Architects has designed a circular sauna pavilion to be installed at the 2019 Burning Man Festival which will kick off from the 25th of August till the 2nd of September.
The architects will bring a traditional Finnish ritual into the Nevada Desert - the more heat and sweating will connect people with detoxing and cooling over a shared experience.
The festival is held once a year and brings tens of thousands of people together in Nevada's Black Rock Desert to create Black Rock City, a temporary metropolis dedicated to community, art, self-expression, and self-reliance. In this crucible of creativity, all new installations are placed and fired by designers at the end of the festival.
All the artistic installations are set up around one art theme or a question in which this year's theme is set as "Metamorphoses". The theme aims to investigate the notion of transformation - whether at the personal level, a transformative experience or at the group level, a transformative event or culture.
Called The Steam of Life pavilion, JKMM's pavilion is being designed in collaboration with Sauna on Fire collective and will be built in Black Rock City to offer the sequenced sauna experience, as a deconstructed art installation. It is one of the several temporary pavilions built in the Nevada's Black Rock Desert.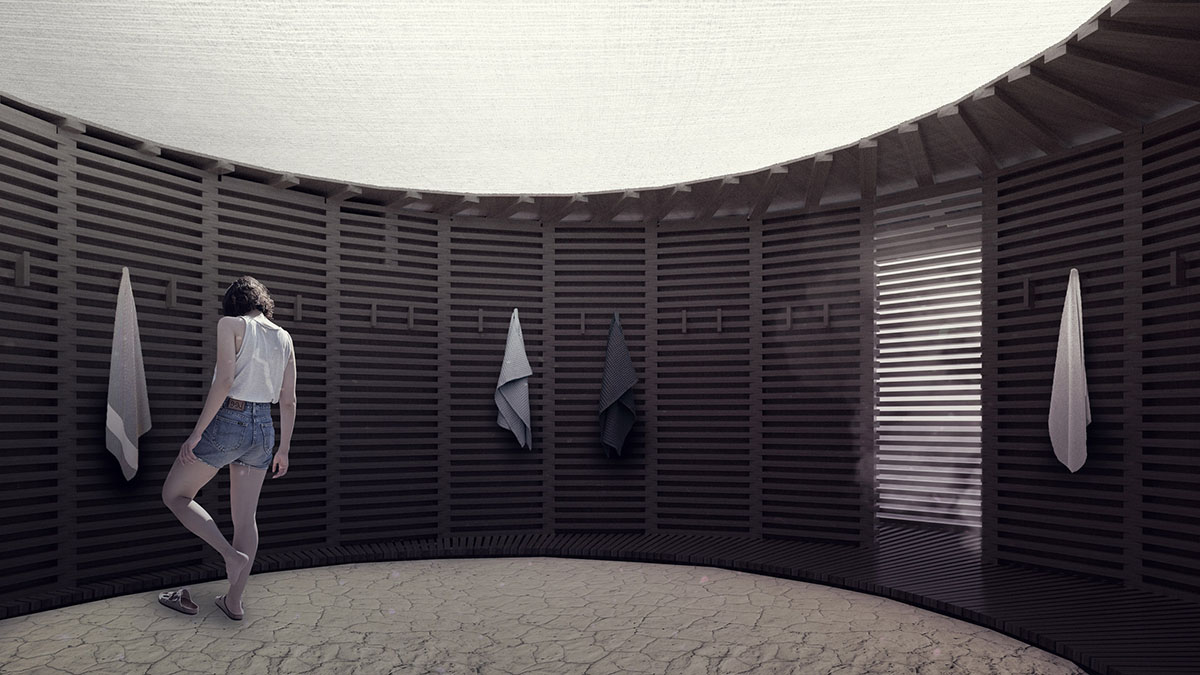 The co-created timber pavilion embodies the typical physical elements of a Finnish sauna. It is a human scale wooden building, minimalistic in its aesthetic and focused on embracing ambient natural light and shade, in response to what will be a major gathering within a hot desert environment.
The sauna is designed to be transported, deconstructed, and reconstructed again. The number of wooden components is minimised to only couple of sizes of plywood panels and lengths of timber slats. Thus, while the sauna pavilion is temporary building, yet it is not disposable.
The pavilion tries to foster new types of civic engagement and even address social problems such as marginalization in the society. "Ultimately, we wish to distribute our learnt knowledge about the co-created content to a wider audience," said the firm.
The circular pavilion is wrapped by black timber slats and a central courtyard help visitors to cool down and relax after heated up. In this shared steam and space, visitors can find healing or joyful experiences.
The Steam of Life pavilion program will also include Löylytys/vihdonta, sauna tasks, steam game, sauna co-op, avanto simulator and radical rituals by visitors.
The Yard program will include meditation, tea house, art workshops, drumming, poetry, sauna culture lectures, sauna in space, Sysimetsä X Mechanit AVinstallation and visitor ritual.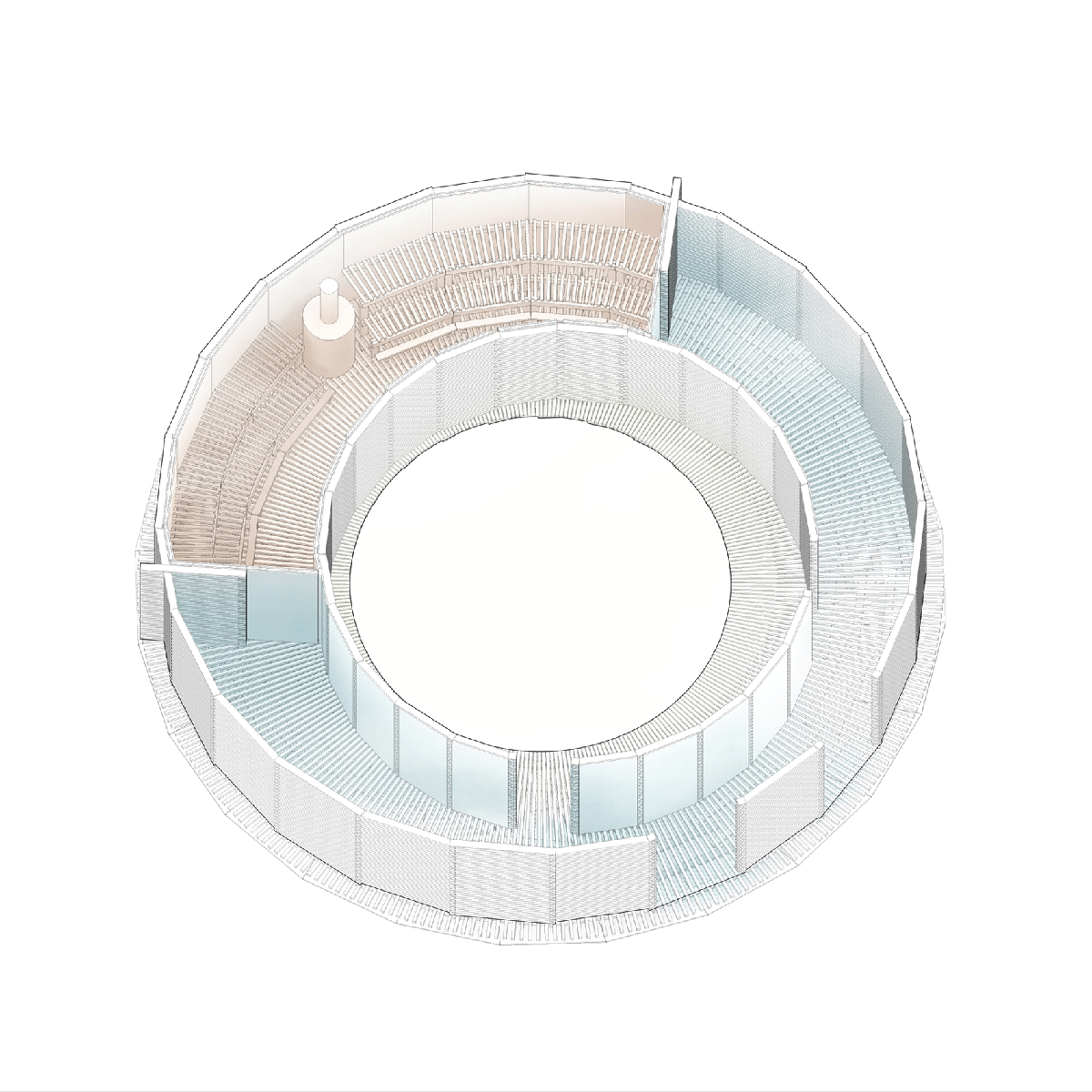 Burning Man was first started in 1986 on a San Francisco Beach. Artist Larry Harvey and his friend Jerry James knock together an improvised (2.7 meter) wooden figure and drag it down to Baker beach on the Summer Solstice. They light it up, and a curious crowd gathers to watch it burn. And so the Burning Man began.
All images courtesy of JKMM Architects
> via JKMM Architects