Norberto Miranda and Estudio 3.14 designed traveling museum by using giant patterned beans in Mexico
Mexican artist and designer Norberto Miranda and Estudio 3.14 have created inflatable giant beans for gallery spaces that can provide a space for the intersection of Mexican art, gastronomy, science and music in Mexico.
Mega beans actually provide a gallery space to showcase an exhibition and each bean houses a different themed exhibition. The structures are described as a traveling museum, called Tierra Fértil (or Fertile Land).
Image © Maj Lindstrom
Designed as an experimental object, the beans were designed with inflatable material so as to be moved to anywhere easily. Each bean is dotted with different pattern to reveal different themes assigned them.
Scattered in the central garden of Papalotla, Mexico for 10 days festival for the 2018 annual Death Day celebration, the project was commissioned by Montserrat Mazariego, head of Aprendiendo con Cultura to promote social and cultural projects in Mexico.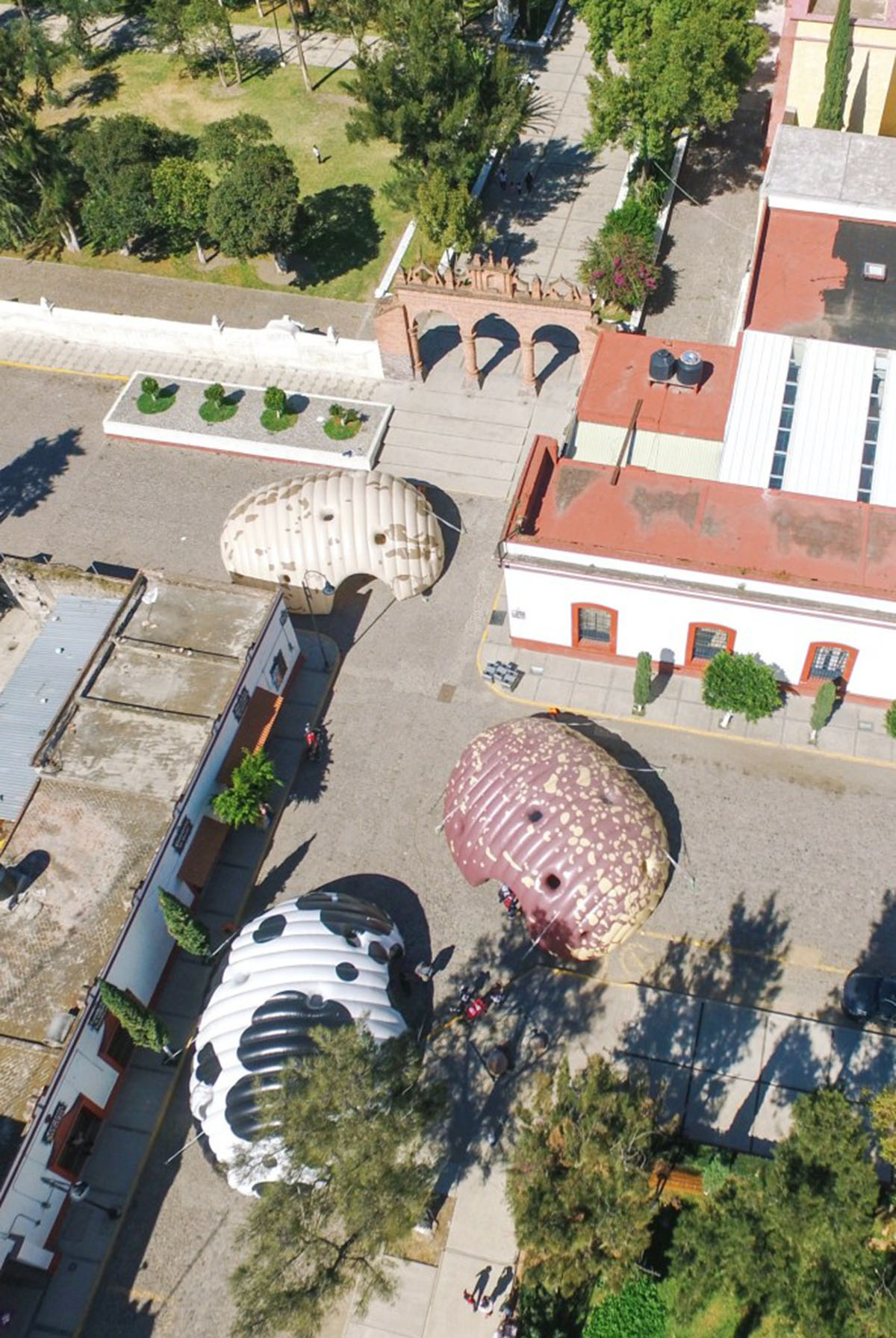 The three beans are called "flor de mayo" (may flower), "flor de junio" (june flower) and "vaquita" (little cow) and the exhibition is now set to travel to other places in Mexico.
The educational materials of the exhibition were developed by Laura Bordes, who installed a set of activities that transform information into easy-to-learn-facts and fun activities. The activities inside are curated regardless of age, gender or discipline to inform about the science of music, the history of popular Mexican music and the connection lyrics.
Image © Maj Lindstrom
Two artists were commissioned to design works in the galleries: Cristian Franco and Ernesto Romero. Cristian Franco designed "16 false concert posters" that are images versed in a visual language of worship that breaks with the paradigms that stagnate and distance the stars of the Mexican song, translating them as emerging artists of a counterculture to oblivion that is currently erasing everything that comes in sepia or black and white.
Ernesto Romero developed an interactive art piece - called The Constellation. Ernesto proposed a system for the direction of group musical improvisations that instructs the public through lights that are in turn interpreter and director to experience the elementary concepts of music as well as the group interaction that the assemblies have.
Image © Maj Lindstrom
"We designed all the components of your idea to be able to join this itinerant experience, which resulted in a little devil that is a ready-to-wear kit to take the piece from one side to another and install it where it is due," said the team in their project description.
"Beyond these collaborations, it is participation that highlights and enables cultural exchange; face the fear and apathy we are so used to," said Norberto Miranda.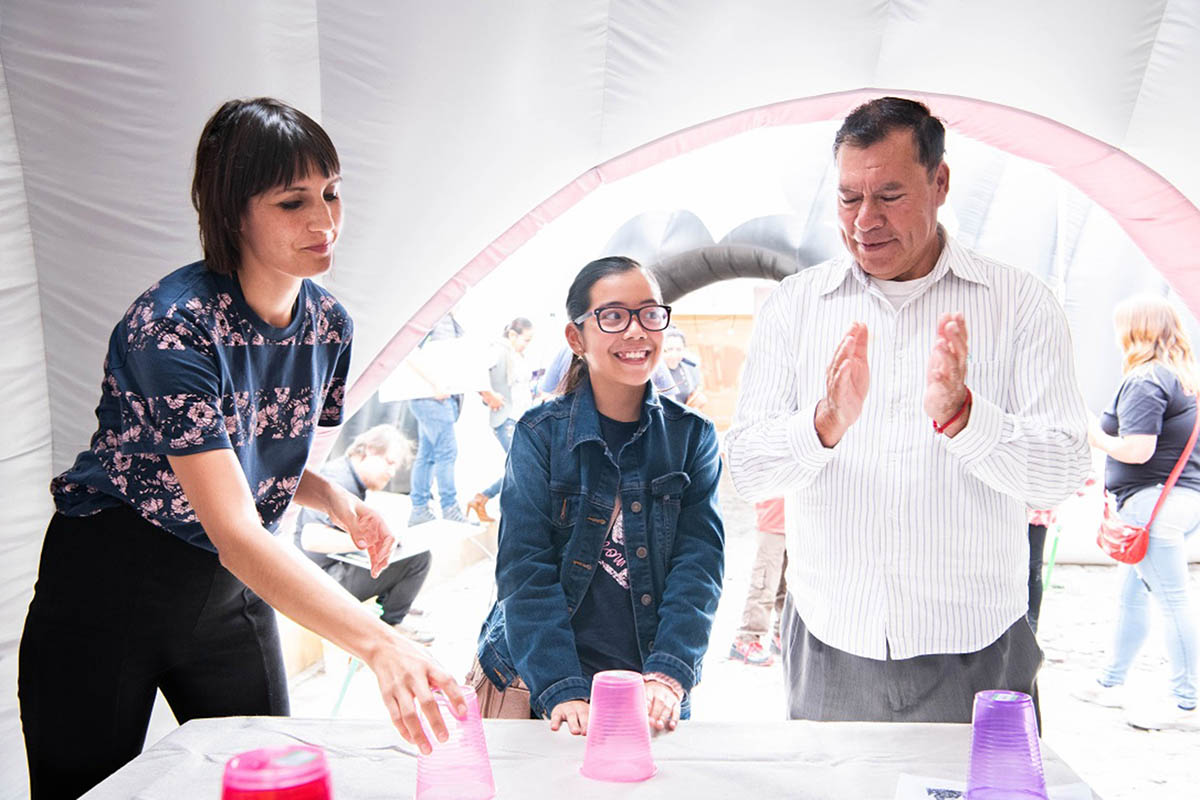 Image © Maj Lindstrom
"This enclosure is designed as a suit tailored to a culture that is accustomed to personalization, to move, to occupy and not have time to talk, live together and open our senses. It is a tailor's museum to get us out of the routine and remind us that it is the same everyday life that inspires the songs we love and that identity is forged day by day with each bean taco."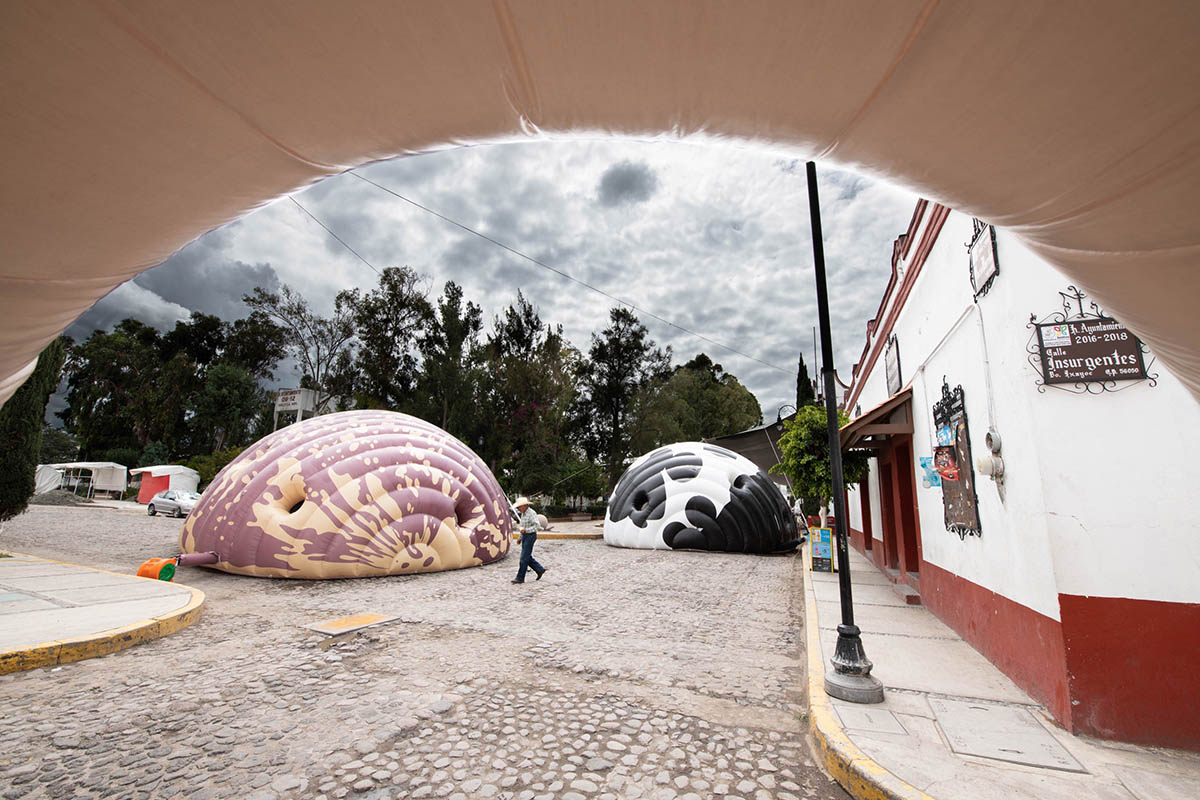 Each bean covers approximately 57-square-metre area and the products are arranged irregularly inside the structures. Until now 4000 people visited the first edition of the traveling museum, the town has a population of 3800. It also hosted a second exhibition in Xochimilco, Mexico City. New plans are now scheduled to bring the traveling museum to other Mexican states.
All images © Norberto Miranda unless otherwise stated.
> via Norberto Miranda & Estudio 3.14