Kengo Kuma creates silent yoga and meditation space made from twigs within a forest in Germany
This small wooden building will provide a silent space for yoga and meditation facilities with full of transparency overlooking the mesmerizing forest in Krun, Germany.
Designed by Kengo Kuma & Associates, the one-story building is partially closed by using twigs to give a sense of privacy and to be abel to be perceived from far away with its jagged façade.
Named Wood/Pile, the 141-square-metre building serves a facility for meditation in a forest on the outskirts of Munich, not too far from Ludwig II's Neuschwanstein castle. "Das Kranzbach is known worldwide as a mecca for spa goers and here in this cabin the hotel guests can practice yoga and meditation," said Kengo Kuma & Associates.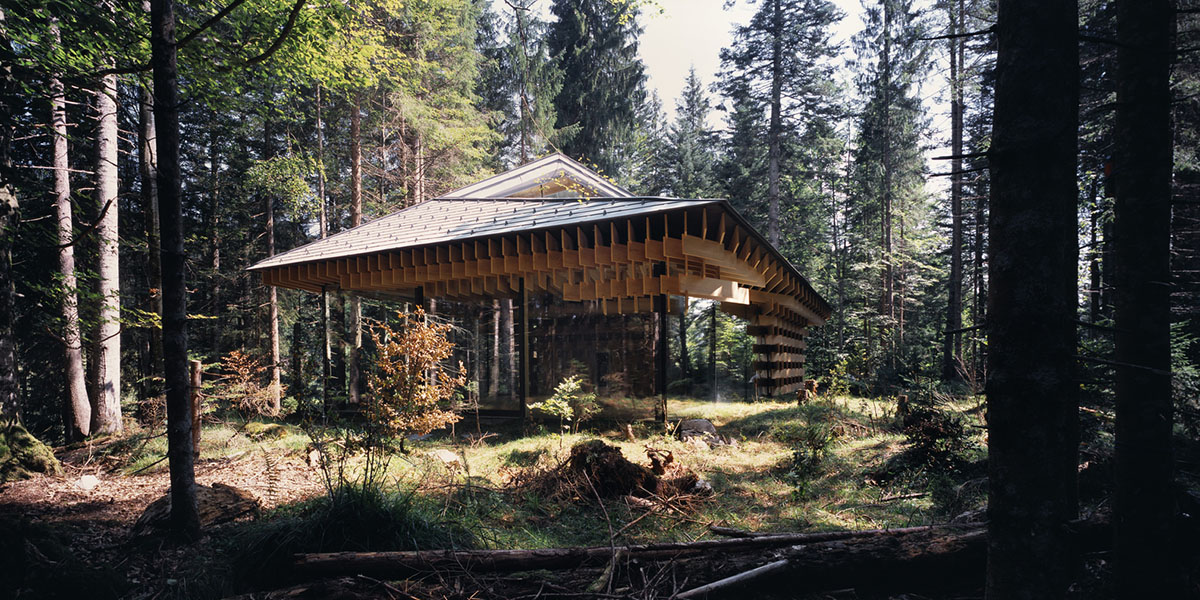 By only using two materials, the architect created a special texture on the wall and the ceiling that partially wraps the building. The space is designed to provide a transitional scale between the forest and small scale architecture.
"We selected fir trees grown near the site and milled them to a width of 30mm, piling them up like twigs, in order to produce a transitional scale between the large forest and small architecture," added Kengo Kuma & Associates.
When visitors comes in, they will feel like in a medium through which humans can be integrated into the forest. However the role of twigs are not just decorative, or simple pattern to perceive the geometry of the building.
The little twigs disperse the light filtering through the skylight, repeating the effect of komorebi or 'rays of light' often experienced in the forest.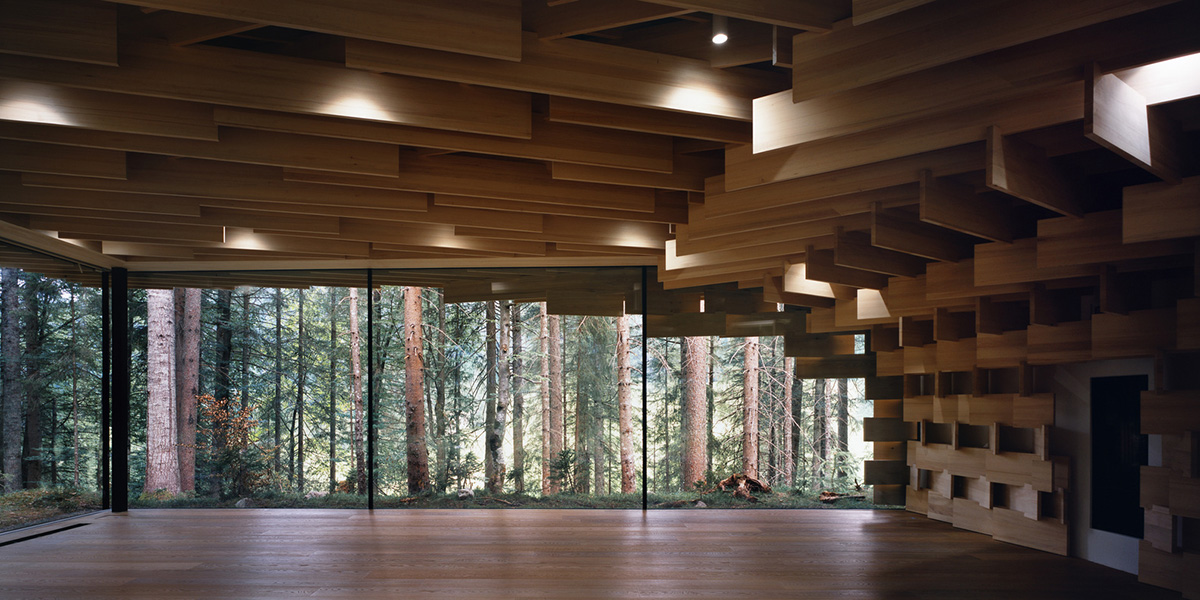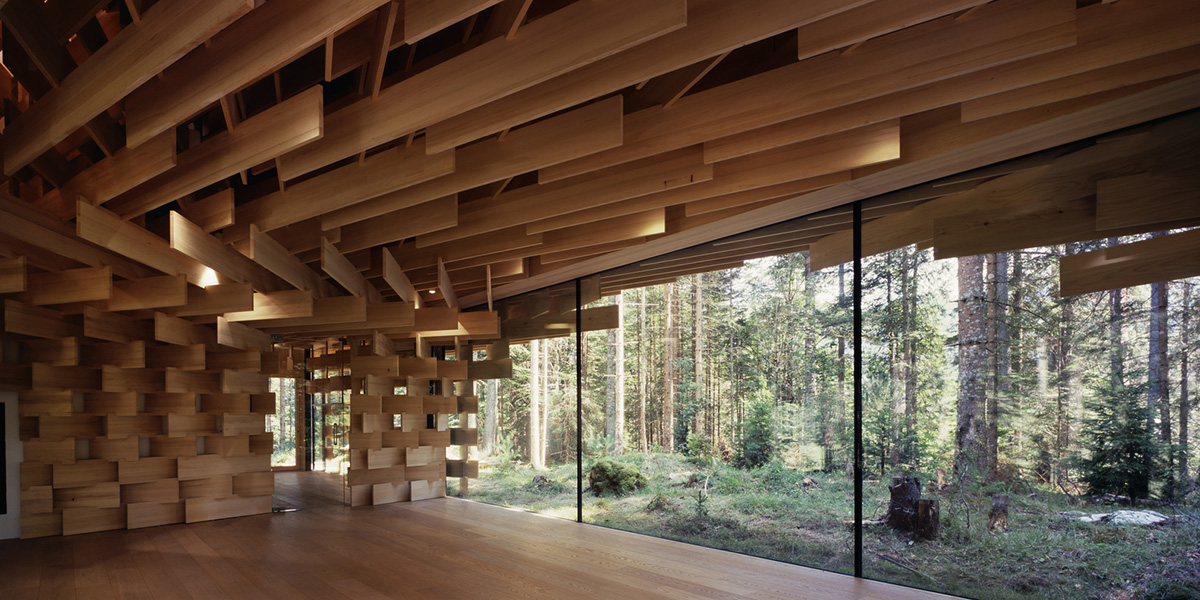 Project facts
Project name: Wood/Pile
Location: Krun, Germany
Date: 2018.09
Size: 141.37m²
Program: Meditation House
Project team: Sarah Markert, Katsuhito Komatsu*
All images © Erieta Attali
> via Kengo Kuma & Associates