Junya Ishigami reveals cave-like Serpentine Pavilion with dramatic craggy roof in Kensington Gardens
Japanese architect Junya Ishigami has completed the 2019 Serpentine Pavilion in Kensington Gardens, London, featuring a dramatic roof made out of 61 tonnes of Cumbrian slate.
The 2019 Serpentine Pavilion will be opened to the public on June 21 and will be on view until October 6 2019 in Kensington Gardens, London. Ishigami's design takes inspiration from roofs, the most common architectural feature used around the world.
His design articulates "free space" philosophy in which the architect seeks harmony between man-made structures and those that already exist in nature.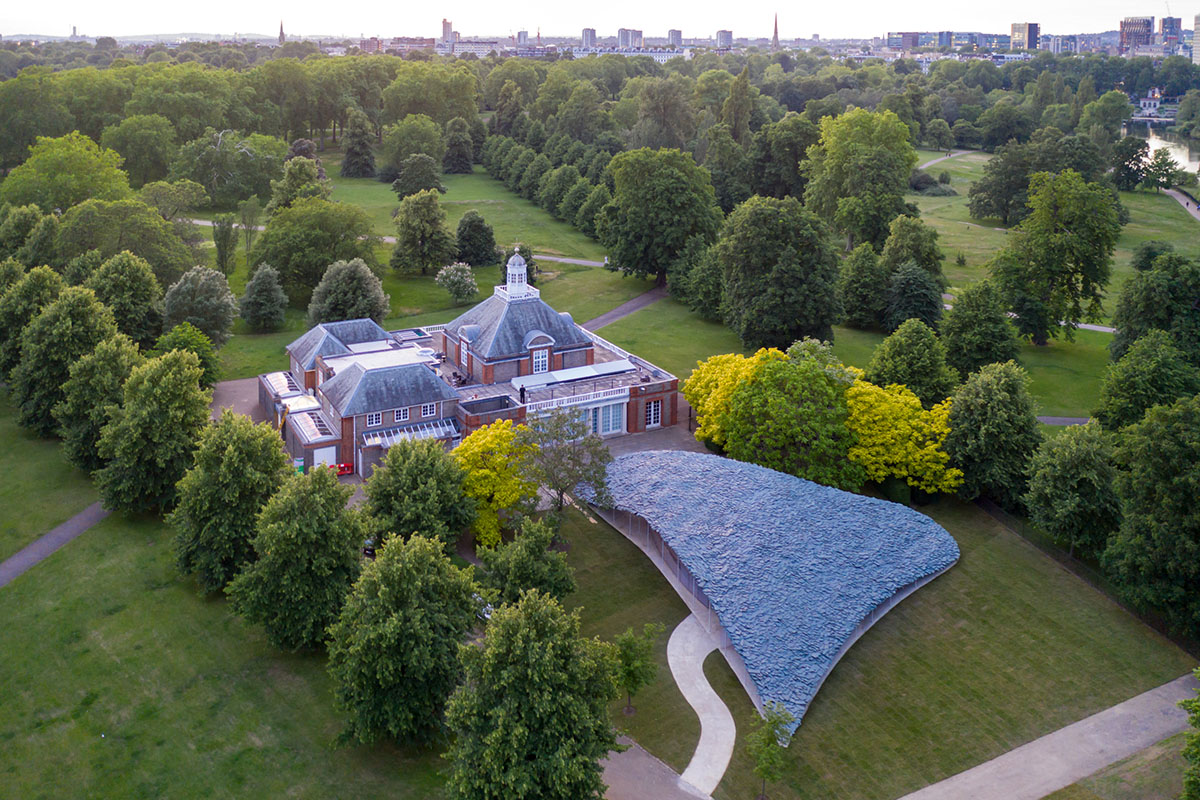 The key aspect of design is the roof of the pavilion and it is made by arranging slates to create a single canopy roof that appears to emerge from the ground of the surrounding park. The roof structure is supported with slender columns inside that creates "an enclosed cave-like space, a refuge for contemplation." Ishigami describes his design like "a hill made out of rocks."
"My design for the Pavilion plays with our perspectives of the built environment against the backdrop of a natural landscape, emphasising a natural and organic feel as though it had grown out of the lawn, resembling a hill made out of rocks," said Ishigami.
"This is an attempt to supplement traditional architecture with modern methodologies and concepts, to create in this place an expanse of scenery like never seen before."
"Possessing the weighty presence of slate roofs seen around the world, and simultaneously appearing so light it could blow away in the breeze, the cluster of scattered rock levitates, like a billowing piece of fabric," he added.
Junya Ishigami is the nineteenth architect to accept the invitation to design a temporary Pavilion on the Serpentine Gallery's lawn in Kensington Gardens. This pioneering commission, which began in 2000 with Zaha Hadid, has presented the first UK structures by some of the biggest names in international architecture.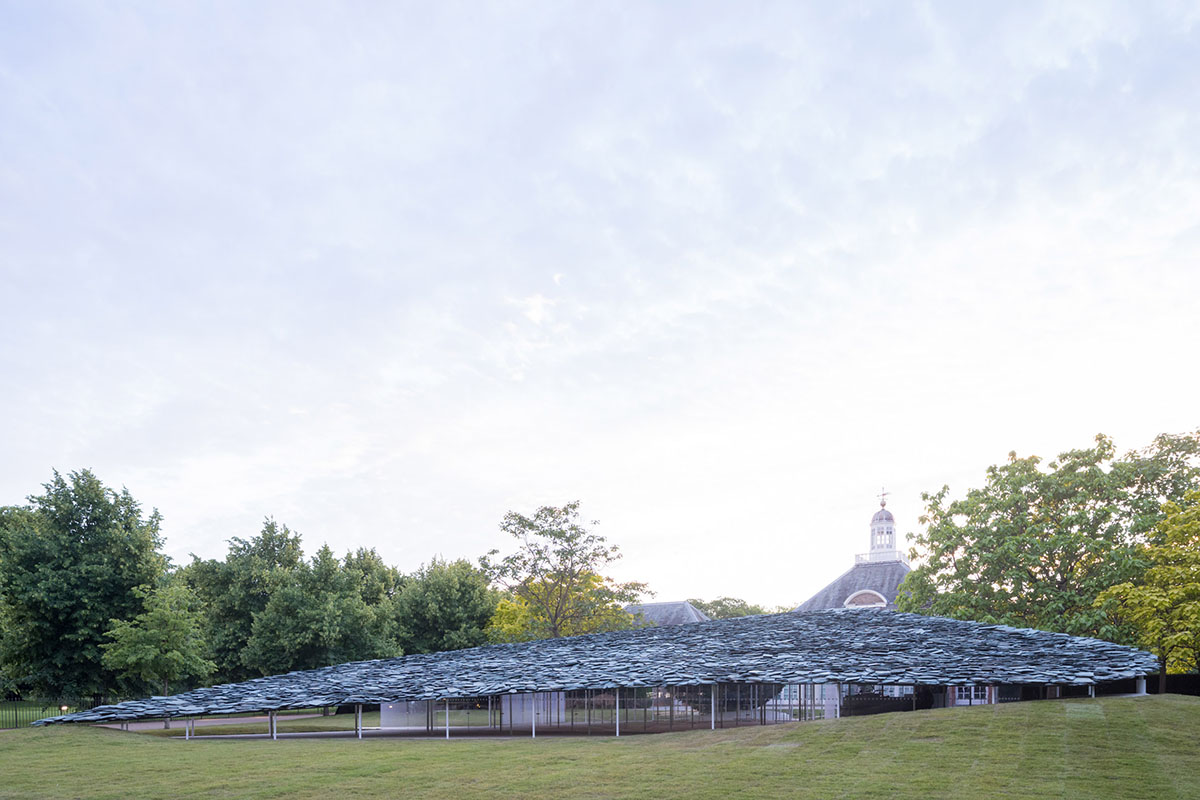 In recent years it has grown into a highly-anticipated showcase for emerging talent, from Frida Escobedo of Mexico to Francis Kéré of Burkina Faso and Bjarke Ingels of Denmark, whose 2016 Pavilion was the most visited architectural and design exhibition in the world.
Serpentine Galleries Artistic Director Hans Ulrich Obrist and CEO Yana Peel, who has recently been resigned from her role, selected this year's architect with advisors Sir David Adjaye OBE, Lord Richard Rogers and David Glover alongside Julie Burnell (Head of Construction and Buildings, Serpentine Galleries) and Amira Gad (Curator, Exhibitions and Architecture, Serpentine Galleries).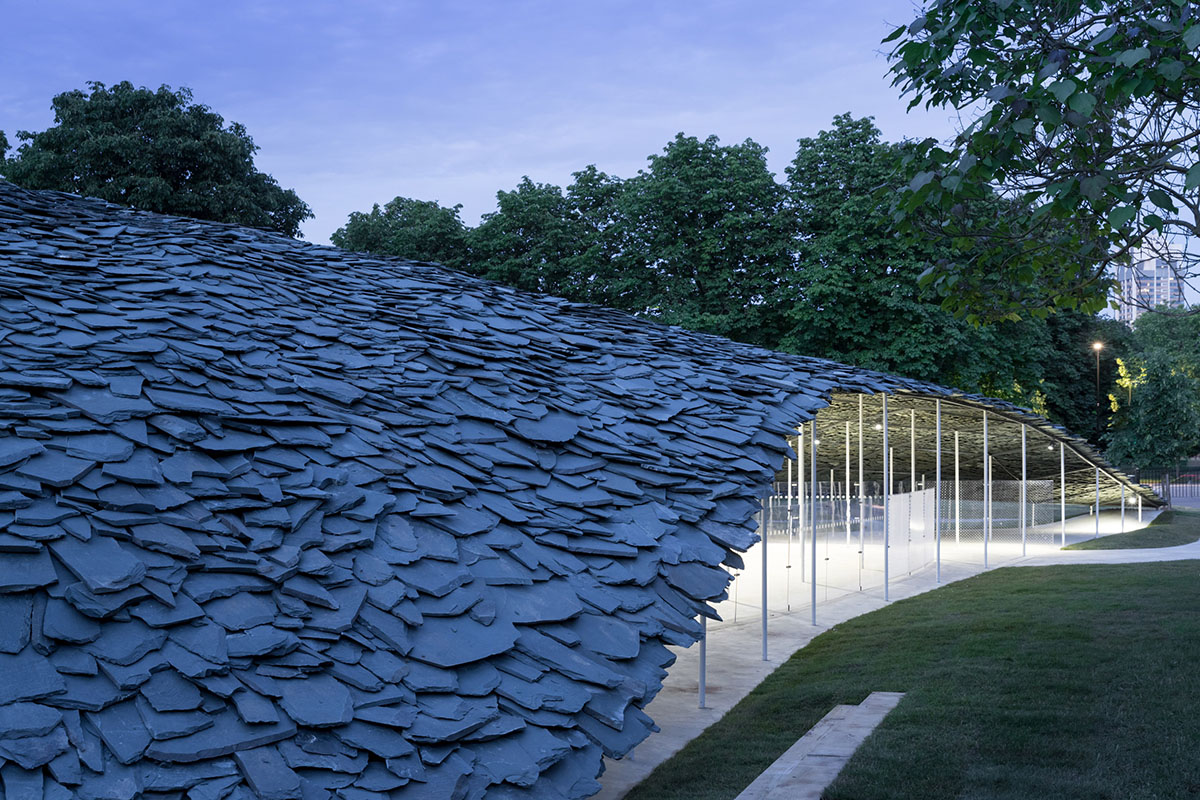 Junya Ishigami, 45, founded his prize-winning architectural firm, Junya Ishigami + Associates, in 2004. The studio's design philosophy explores pushing the boundaries of what is possible in architecture, by challenging existing architectural methodologies and proposing alternatives. Ishigami previously faced with a major public criticism due to "unpaid internship" positions at his office.
Project facts
Serpentine Pavilion architect: Junya Ishigami + Associates
Architect: Junya Ishigami
Project Architect: Prem Lorenzen
Team: Masayuki Asami, Gagas Firas Silmi, Jaehyub Ko
Project directors: Hans Ulrich Obrist and Yana Peel
Project leader: Julie Burnell
Project curators: Amira Gad and Natalia Grabowska
Engineering and design technical consultant: David Glover
Technical advisors: AECOM
Town planning consultants: DP9
Construction: Stage One Creative Services
Health and Safety: Gallowglass
Site engineering: Site Engineering Surveys
Electrical: The Technical Department
All images © Iwan Baan
> via Serpentine Galleries