Jeff Bridges and Maggie Gyllenhaal to star for new drama about Mies van der Rohe's Farnsworth House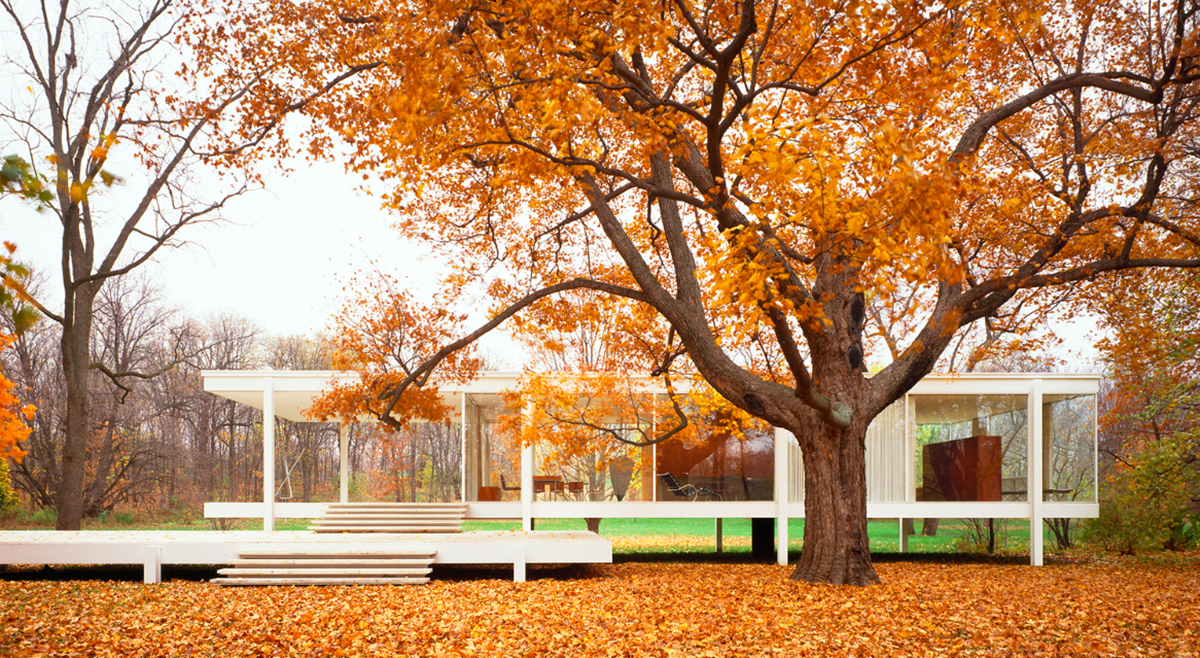 Do you believe that Oscar-winning actor Jeff Bridges will play the modernist architect Mies van der Rohe in a new movie? If you don't, then ready for the new drama which is all about sex and scandal within an architectural backdrop.
The story of the movie is about the architect's famous Farnsworth House (1946-1951) -located in Plano, IL, USA- and typical narrative of the film will feature the relationship between Mies van der Rohe and his speculative client Dr. Edith Farnsworth, a Chicagoan nephrologist, first met Mies at a cocktail party in Chicago and she asked if he would design a small weekend retreat for her on the banks of the Fox River.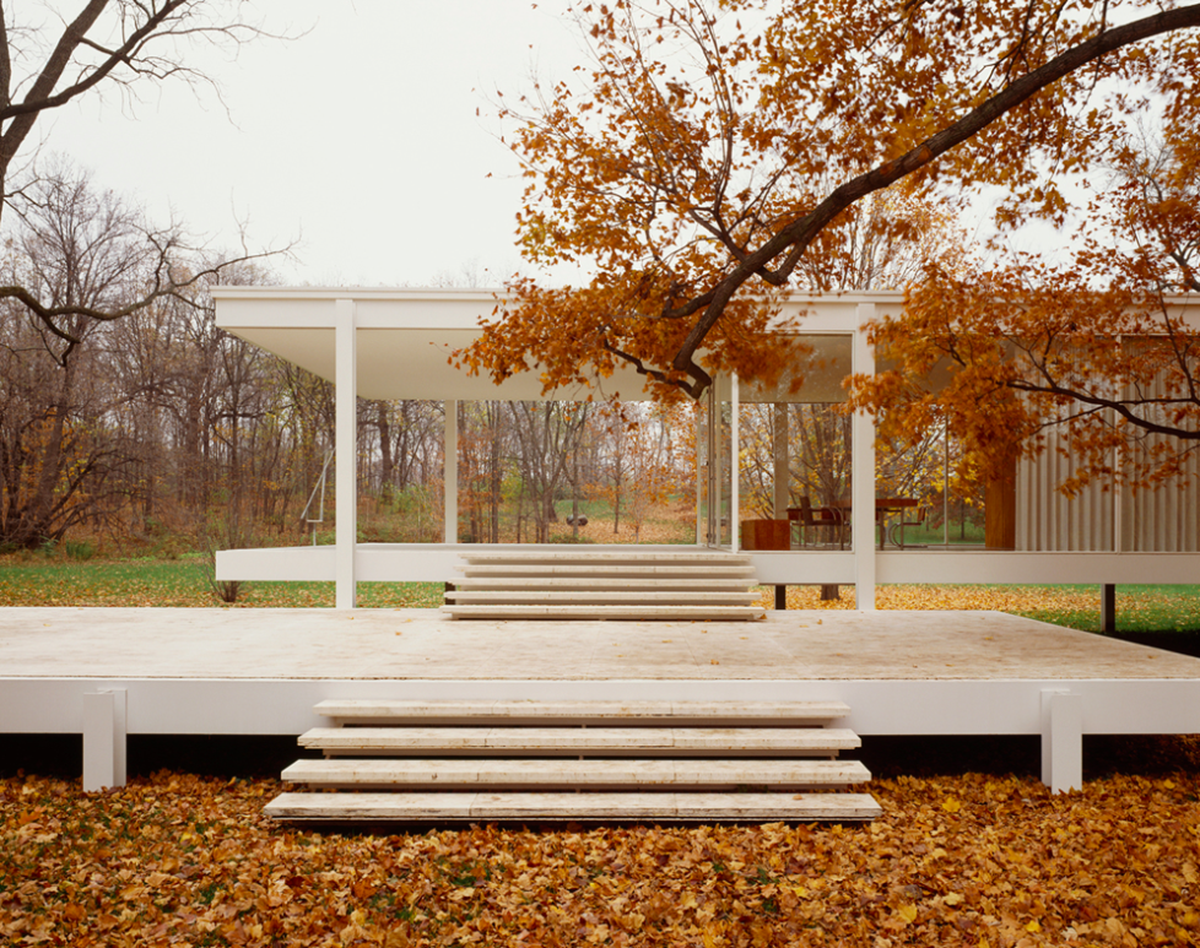 According to some claims, the relationship between Mies and Edith was much more than a business -she didn't just interested in one of Mies' buildings, also the man himself. But, after some time, their relationship turned into a court battle due to construction costs of the house.
''For some time, she and Mies enjoyed a deep friendship fused by common interest and parallel intellect, often spending days and evenings together both on and off site,'' noted the sources.
Even though the script and release date of the film have not yet been announced, it is confirmed that Jeff Bridges will play Mies van der Rohe and Maggie Gyllenhaal has been selected to play the role of Edith Farnsworth. A source according to showbiz411 states that ''Jeff and Maggie have been looking for another movie to do, and this script really appealed to them.''
The couple previously played together in 'Crazy Heart' in 2009 and Jeff Bridges won his Academy Award with this movie.
The Farnsworth House was built after 167 drawings of Mies and the house is supported by only eight steel columns-seems simple but a fearless design. Like Einstein's equation, its simplicity exudes an elegance through a thorough attention to detail.
However, Mies did not create the Farnsworth House to be an iconic glass box viewed from afar. Rather, he hoped to create a space through which life unfolds both independently and interdependently with nature.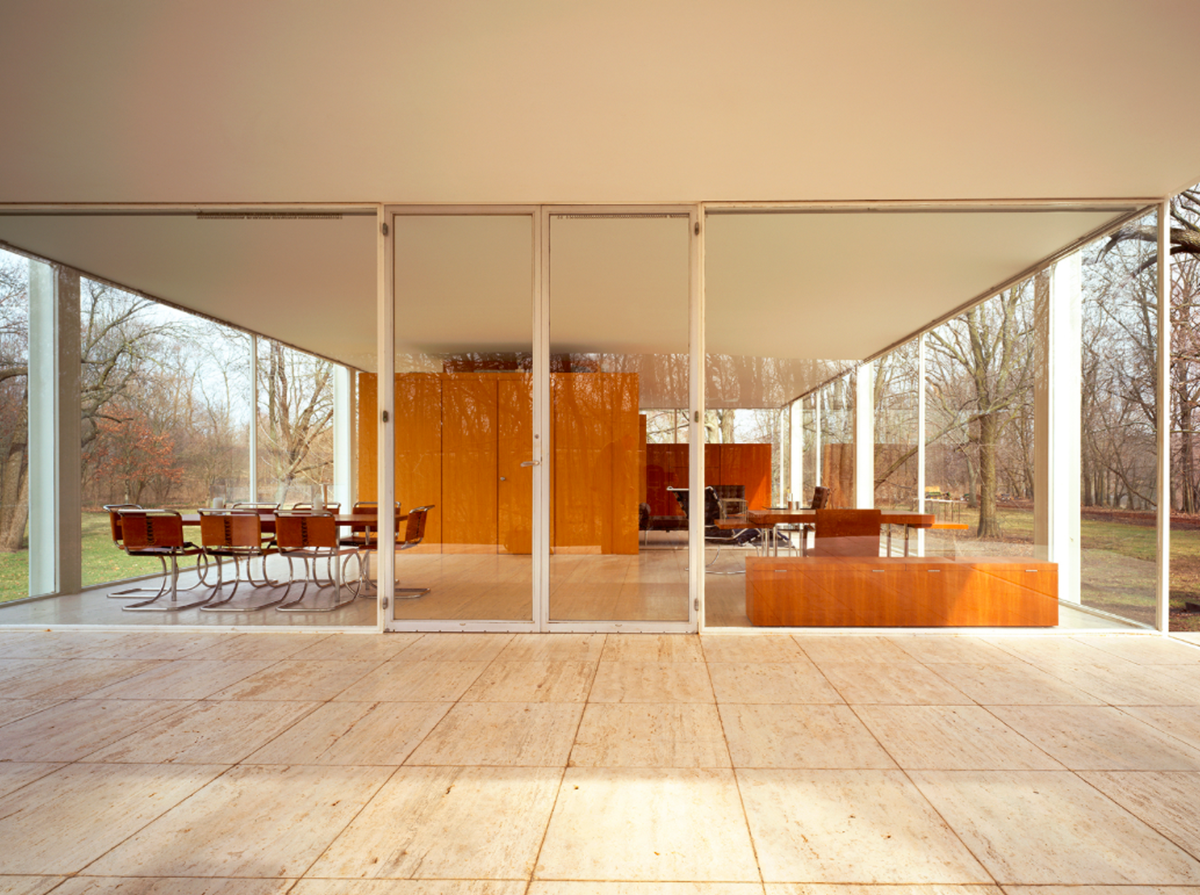 Upon visiting the 64-acre site, largely within a flood plain, Mies perceived the true power already present within the natural landscape. Thus began his quest for a transparent structure that would minimize the boundary between man and the natural world.
With an open floor plan of only 223 square-metre (2400 square feet), he created three distinct spatial interfaces: a transparent house, a covered terrace, and an open deck. His budget was $40,000.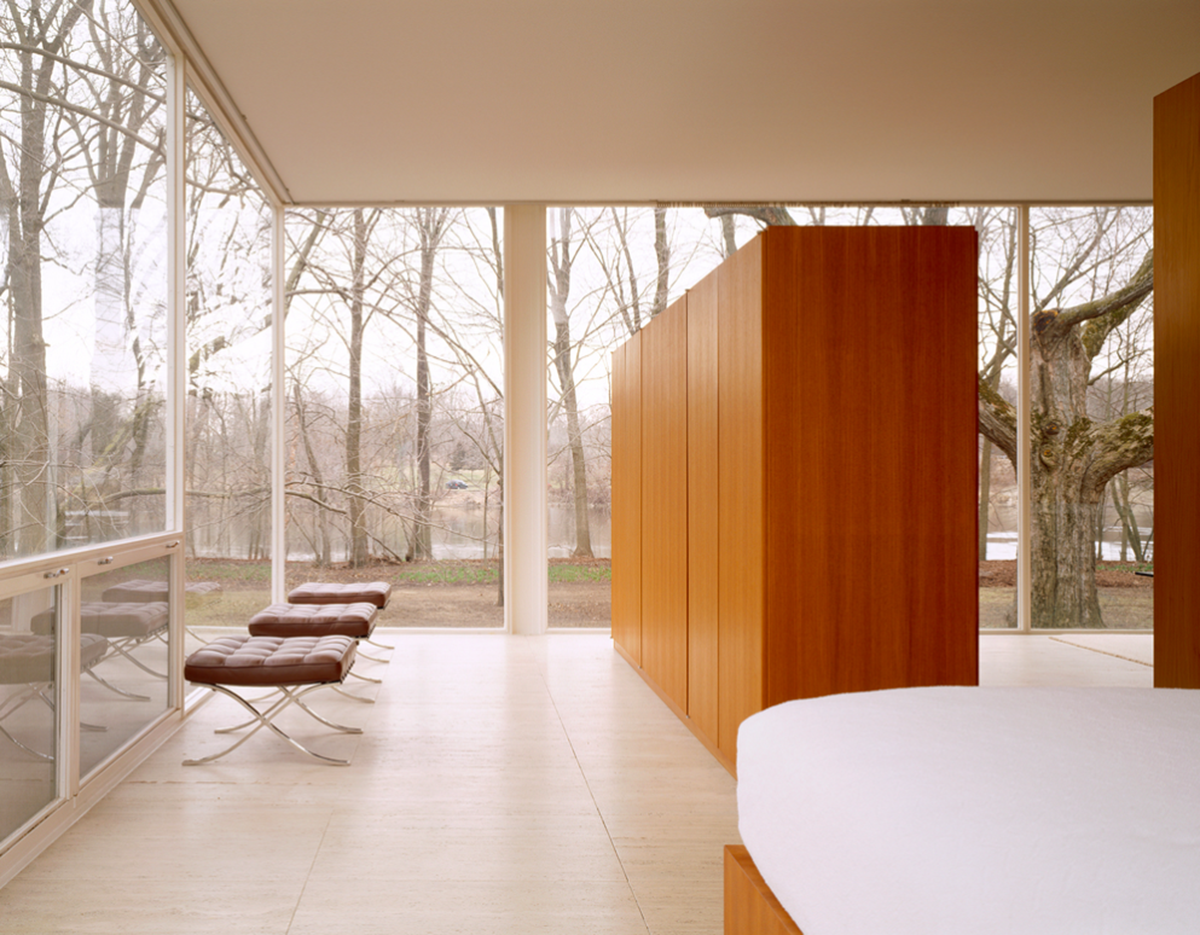 Edith Farnsworth nurtured a sophisticated intellect and daring stance. Though charmed by Mies' quiet, bold genius, she was certainly aware of his minimal form and bravely gave him freedom to create—a visionary and rare move which allowed Mies' own vision to grow.
But, she sold the house in 1975 to a British Lord after living there periodically for several decades. In 2003, the Landmarks Preservation of Illinois and the National Trust purchased the house for $6.7 million. Edith, who died in 1978, never lived to know her house as one of the most widely acclaimed 20th-century structures.
Recently, Mies van der Rohe's unbuilt glass-bronze office tower designed for London will be revealed in detail for the first time at the RIBA's new exhibition.
All images © Hedrich Blessing
> via showbiz411