Bee Breeders Architecture calls for registrations for Nemrut Volcano Eyes architecture competition
Bee Breeders Architecture Competitions has announced the Nemrut Volcano Eyes architecture competition to tackle the problem of constructing a functional and aesthetically-pleasing lookout point along the southern edge of a collapsed volcano crater.
The task of creating an observation point, positioned at an altitude of approximately 2,800 metres, is no small feat. The observation point will provide visitors with outstanding views overlooking Lake Van and its surroundings. Those projects that present design options as well as practical solutions for construction in such an extreme environment, will sit more favourably in the jury's eyes.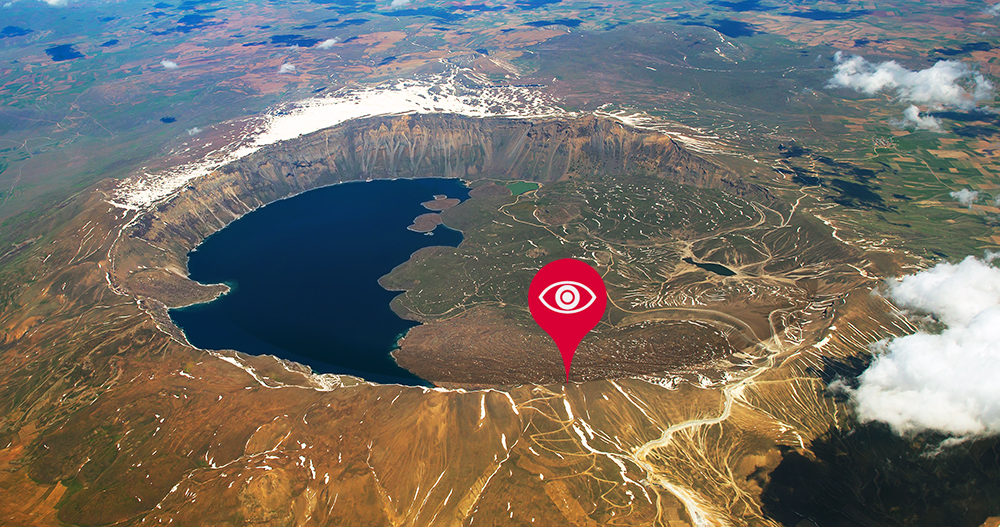 Nemrut Volcano Eyes Competition Site
The Nemrut caldera sits cradled within the Nemrut Volcano in Turkey, formed by the collapse of the volcano into itself, creating a large, deep crater. This dramatic formation creates a unique micro-environment, becoming home to plants and animals that thrive in the harsh conditions. Nestled within the caldera is lake Nemrut, a half-moon crater freshwater lake that further adds to the unique biodiversity of the caldera.
The competition requires participants to consider both functional and aesthetic properties when designing the observation point, as construction would be complicated and potentially costly in such a harsh environment.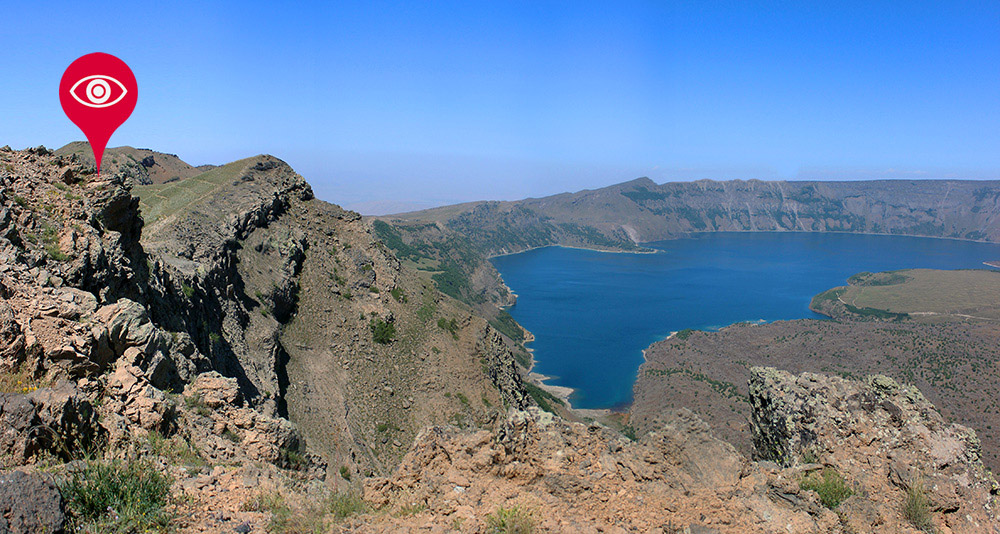 Nemrut Volcano Eyes Competition Site
Project submissions will need to consider design of the observation point and how it will function. Designs will need to include a sequential route for visitors to access the lookout point, making their journey from the crater's base to the top observation point a memorable experience.
Designs should emphasize functional and innovative solutions that show a contemporary understanding of the environment. It is important that the concept of the project fits well within the context of its surroundings, providing technical solutions on how to establish a structure in this majestic, yet inaccessible environment.
Eligibility

Competition is open to all. No professional qualification is required. Design proposals can be developed individually or by teams (4 team members maximum).
Language
Correspondence with organizers must be conducted in English. All information submitted by participants must be in English
Prizes
1st prize: US $3,000 / Publications Certificate of Achievement
2nd prize: US $1,500 / Publications Certificate of Achievement
3rd prize: US $500 / Publications Certificate of Achievement
BB Student Award: US $500 (more details here) / Publications Certificate of Achievement
BB Green Award: US $500 (more details here) / Publications Certificate of Achievement
The competition will select 6 Honorable Mentions
Publications: The winners will get international art and design media coverage and will be featured on the Bee Breeders website and social pages.
Certificate: Bee Breeders will also acknowledge the outstanding performance of all winners and honourable mentions with Certificates of Achievement.
Jury panel is composed of Audrey McKee from Renzo Piano Building Workshop in France, Carlos M Guimarães – depA, correspondent of A10 magazine in Portugal, Daniel Jacobs from SHoP Architects, New York City, USA, Gemawang Swaribathoro from OMA, Hong Kong, John Paul Rysavy from SHoP Architects, New York City, USA; And-Either-Or Austin, Texas and Brooklyn, New York, USA. See the competition's full jury panel here.
Key dates for the competition
Closing date for registration: 6 April, 2018
Closing date for project submission: 10 May, 2018 (11.59pm GMT)
Announcement of the winners: 23 May, 2018
Competition brief, photographs and 2D - 3D images of the site can be downloaded from the competition website. Contact Bee Breeders to receive special student rates for group registrations (discount applies for 3+ registrations from one university/school) and to receive further information and support for getting your students involved in architecture competitions.
World Architecture Community is media partner for Bee Breeders Architecture Competitions.
Top image courtesy of Bee Breeders