India's First Floating Restaurant At Sirhind Will Be Celebrating Golden Jubilee Soon
India's first Floating Restaurant at Sirhind, Punjab was conceived and built in the early seventies. Due to the uniqueness of idea, its perfect execution and operation, the restaurant created headlines in the Indian newspapers at that time. It was also featured in the Limca Book of Records.
After about five decades of its conception the Floating Restaurant is still regarded as an attractive landmark on Delhi-Amritsar Highway near Sirhind. The importance of the restaurant can be gazed from the fact that Delhi-Lahore bus halts at this venue daily for the refreshment of passengers belonging to both India and Pakistan.
The restaurant was earlier owned by the Punjab Tourism Development Corporation but was later handed over to the newly created Punjab Heritage Tourism Promotion Board. The Floating Restaurant at Sirhind is an excellent roadside facility for the tourists and travelers to relax a while. Located on the waters of the Bhakra Mainline Canal between Gobindgarh and Sirhind, it is approachable from Sher Shah Suri Marg.
Image © Rohit Markande
The canal is 6 metres deep and 45 metres wide at this point. A lightweight steel structure with a vaulted roof rests on a wooden deck which floats on five cylinders tied together. The deck serves as an extension of an indoor seating area and is bridged to both banks of the canal. Due to the uniqueness of its structure and the immanence of celestial light in the natural setting, the restaurant is a popular pleasure spot.
Inside the restaurant, part of the wooden flooring gives way to transparent glass panels, enabling the visitors to see the flowing blue water underneath. Another block with an identical roofscape is situated on the western bank of the canal. It contains the principal kitchen, a beer bar and a restaurant.
Designed by architects Jeet Malhotra and Amar Rajinder Singh of the Department of Architecture, Punjab, this restaurant complex forms part of a larger concept—a linear floating tourist village envisaged to contain 35 floating huts with facilities for water sports and recreation. Spreading over a 2-kilometre stretch of the canal, these huts will be accessible from the roads on the banks of the canal.
A special kind of floating swimming pool, made of expanded metal and filled with flowing water from the canal, has also been conceived as an integral part of the complex. To meet the energy requirements of the complex, micro-hydroelectric generators at various falls in the canal have been conceived. A special system of flexible pipes will drain sewage from the tourist huts and pump it out to the adjoining cultivated land after treatment, thus avoiding pollution.
The village, if and when fully realized, will be nonpareil in the subcontinent and could act as a source of inspiration for future generations to think in terms of saving precious agricultural land from expanding urbanization.
Image © Google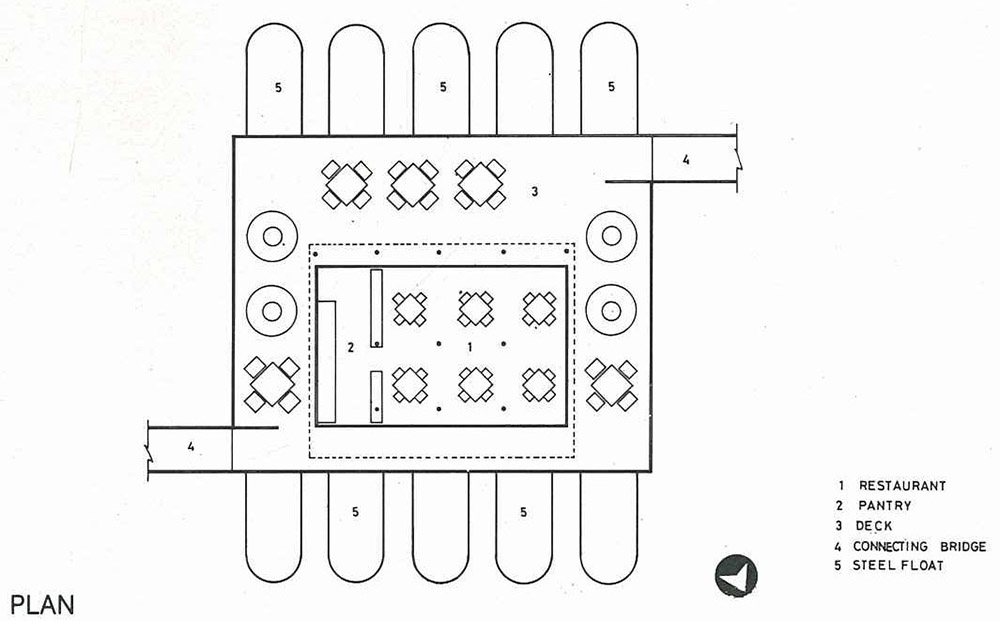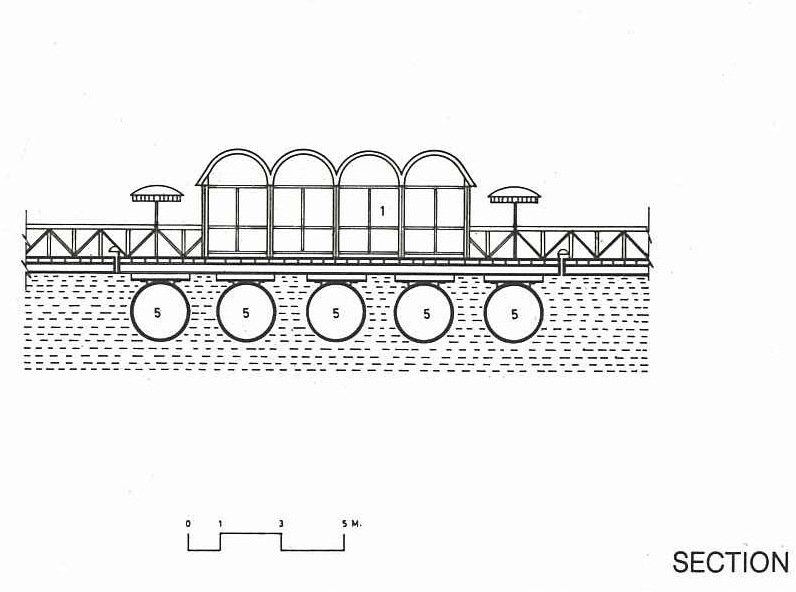 All images courtesy of Sarbjit Bahga except where mentioned.
Top image © Goldy Devgan